Stash buster crochet blanket. What should you do with all that yarn you have been saving for a rainy day but never actually found the right project for? What about your scarp yarn? your odds and ends?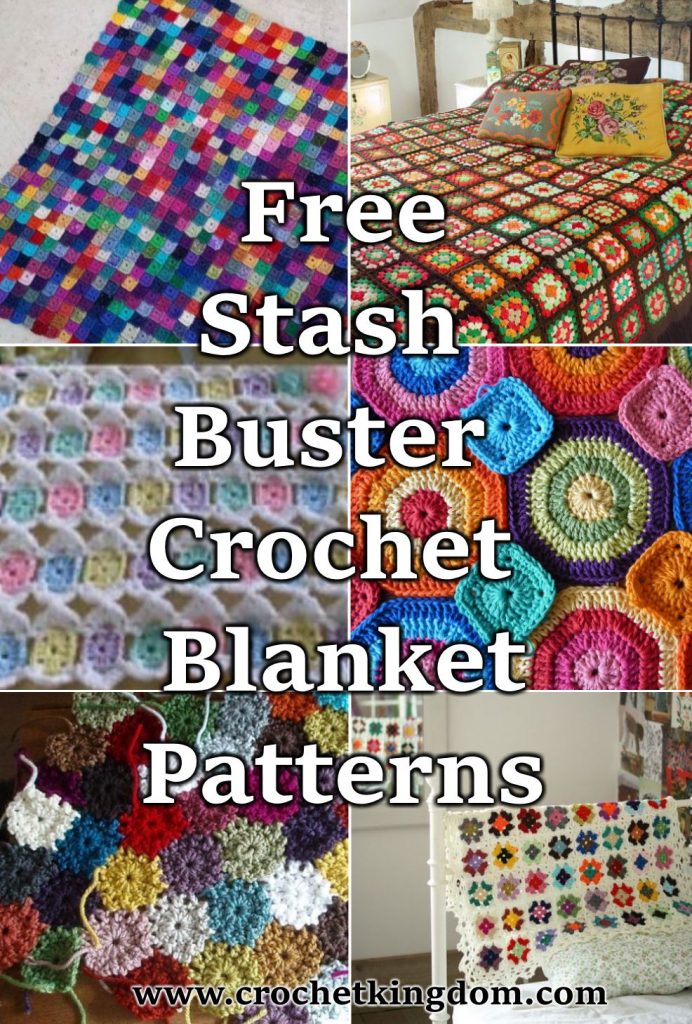 Following we found the best FREE stash buster crochet blanket patterns and ideas that will inspire you to breathe new life into your old yarn stash! Plus, these are REAL stash busting blankets and not just any old pattern with a claim to being a stash buster, by this I mean it will look good in many different colors and textures and you won't need to go out and buy more yarn! Unless you really want too 😉
Crochet Apache Tears
A Free pattern for the stunning Apache Tears, what a stunning yet simple blanket.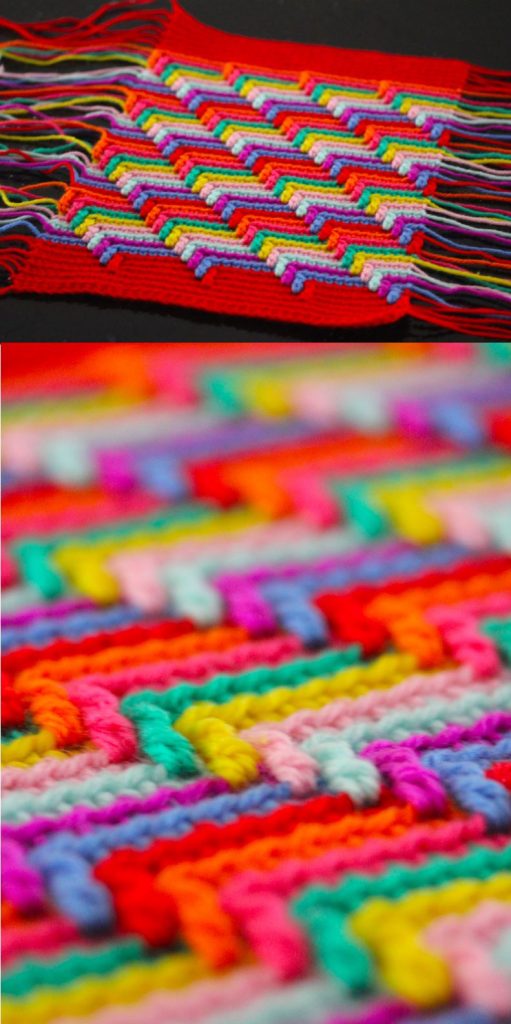 Free Crochet Pattern for a Little Squares Blanket
Colorful stash buster, tiny granny squares in all different colors using the join as you go method.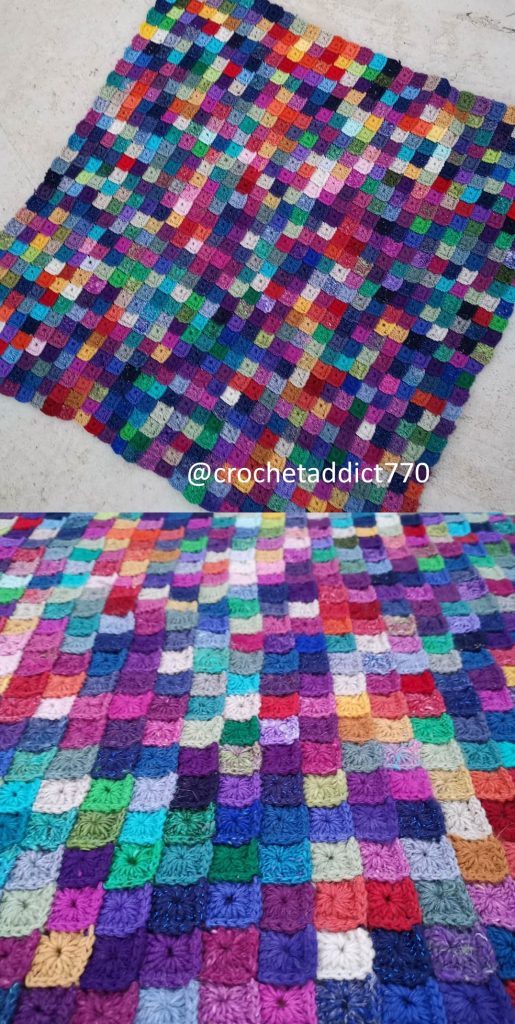 Scrap Yarn Stash-Buster Blanket Free Crochet Pattern
This lovely scraptastic stash buster blanket is similar to Apache Tears above. This is a great stash busting blanket as the more colors you use the better it looks!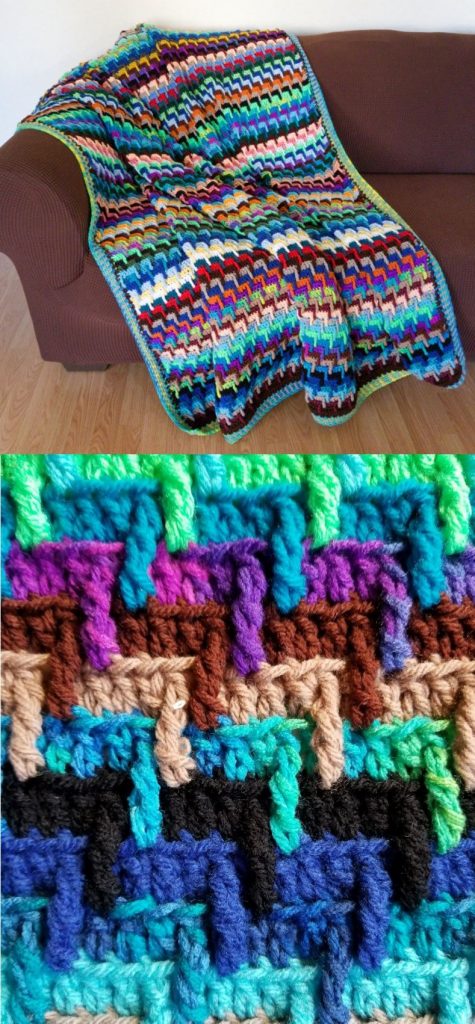 The Traditional Granny Square Blanket
You can never go past the tried and tested and always loved granny square blanket as the original, amazing stash buster!

Rainbow Sampler Blanket
If you want to try and incorporate all different kinds of stitches into one blanket, a sampler blanket is the perfect project for you!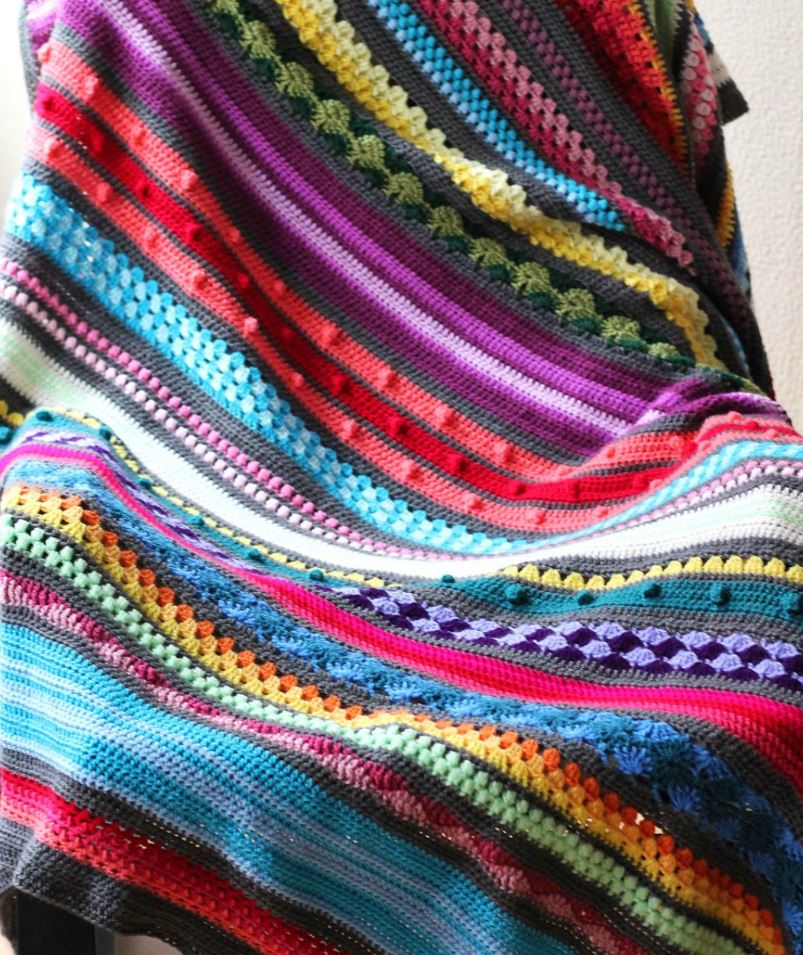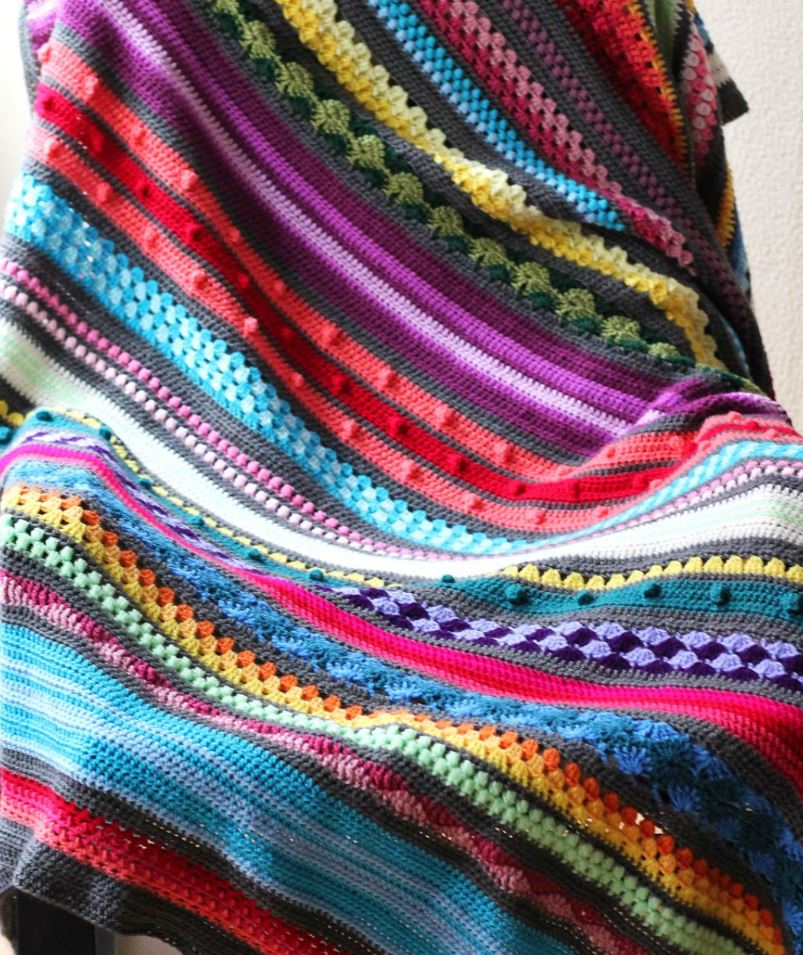 Yo-Yo Afghans
Yo-yo's are one round of double crochet that can be crocheted together in a hexagon based pattern to make lots of different items, including afghans. They're great for using up yarn scraps, but you can also make hexagon-graphed, join-as-you-go patterns

Left Over Yarn Baby Blanket
Great idea to take care of leftover yarn!

Octagons and Squares
This one is not exactly a pattern, but a fantastic idea of how to combine your yarn stash by crocheting octagons and dquares in all different colors to create this beautiful afghan!