Creativity Free Flow: Free Unique Crochet Blanket Patterns Including Unique Throw Blankets, Quick Afghans, and Easy Baby Blankets
Crocheting blankets is not only a wonderful way to showcase your creativity and crocheting abilities, but also a fulfilling craft that produces not only beautiful cherished items, but functional and practical pieces of art to use around the house. Whether you're seeking a unique throw for your living room, a quick afghan to cozy up with, or an easy baby blanket to gift, this blog post is here to inspire you with a collection of crochet patterns that are both enjoyable to make and delightful to use.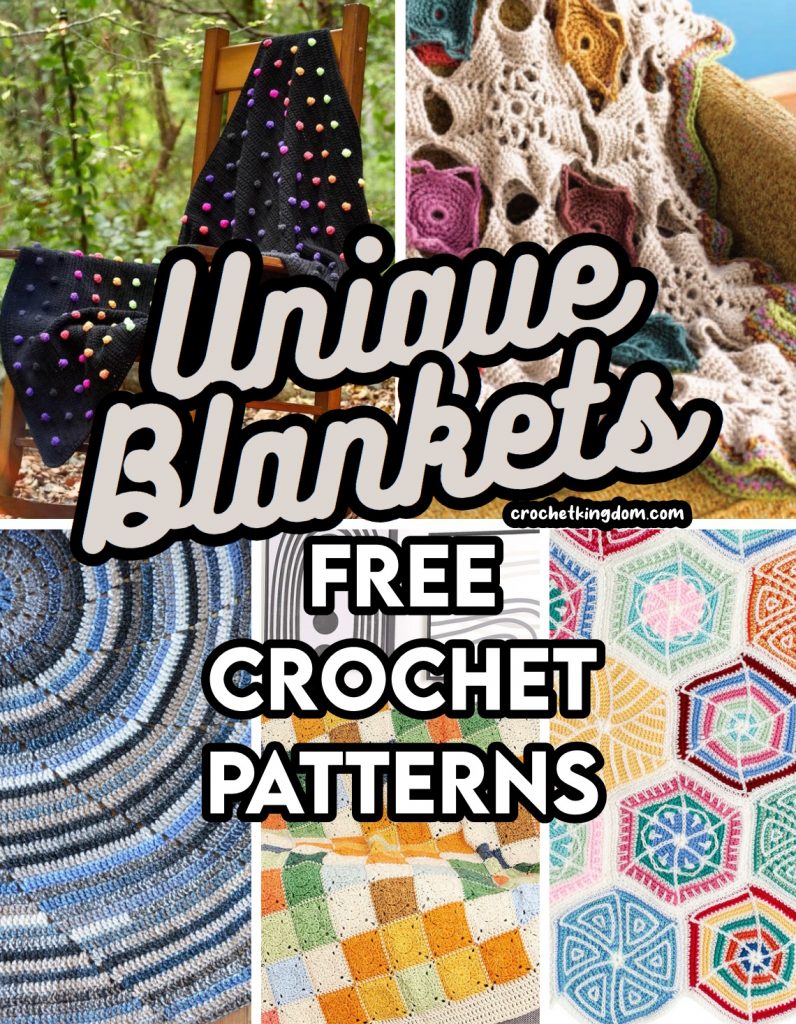 Unique Crochet Blanket Patterns Free
This ultimate guide is here to inspire and guide you. From selecting intriguing stitch patterns to exploring unconventional color combinations, let's dive into the world of crochet and discover how to craft blankets that are as unique as you are.
See all of our free crochet blanket patterns.
Unique and Modern Crochet Blanket Patterns
Urchins and Limpets Blanket
The background motifs of this blanket remind me of sea urchins, and the cheery centers remind me of limpet shells. In the background motif, the single crochet sections increase every round, and the chain spaces remain the same. In the small circles, the chain spaces increase with each round, and the single crochets stay the same. It's a simple concept that, nonetheless, creates a lovely, cozy blanket. Any other combination of neutral background and pops of color would work well. Or change the feeling altogether and use a deep burnt orange as the background and stone gray, charcoal, bottle green, and navy for contrast. Free pattern here.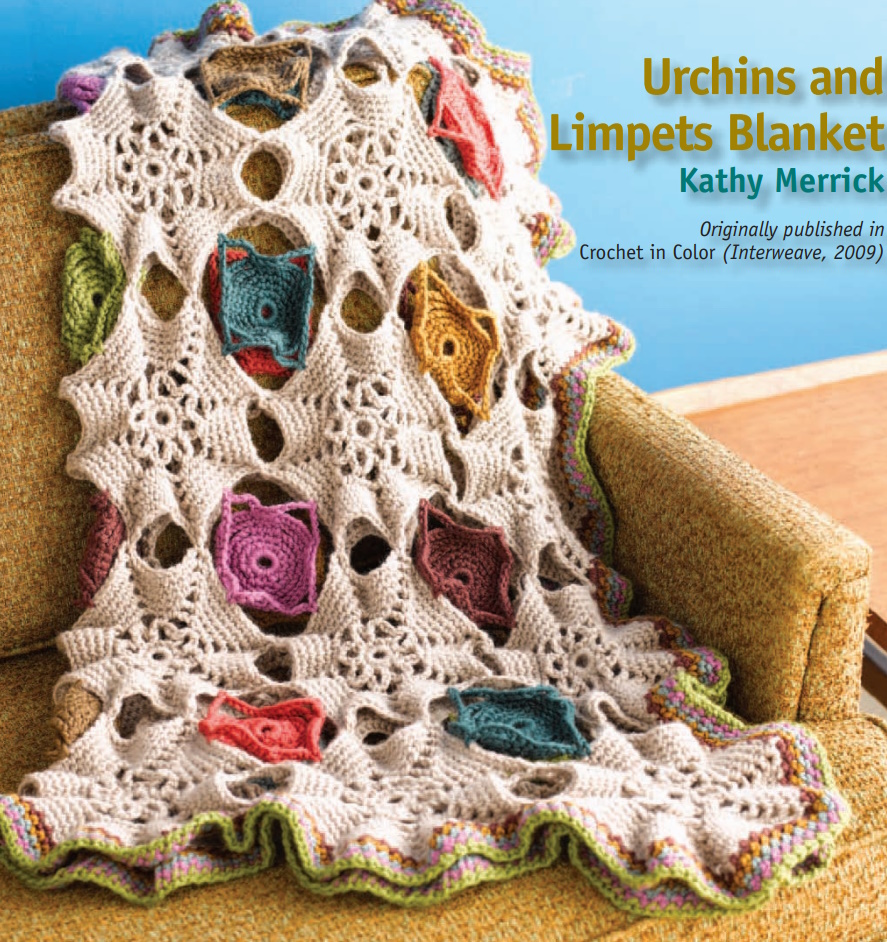 Neon Bobbles Blanket
Neon colored crochet bobbles stand out against a solid black crochet background. Very cool modern and unique crochet blanket to make. Find the free pattern here.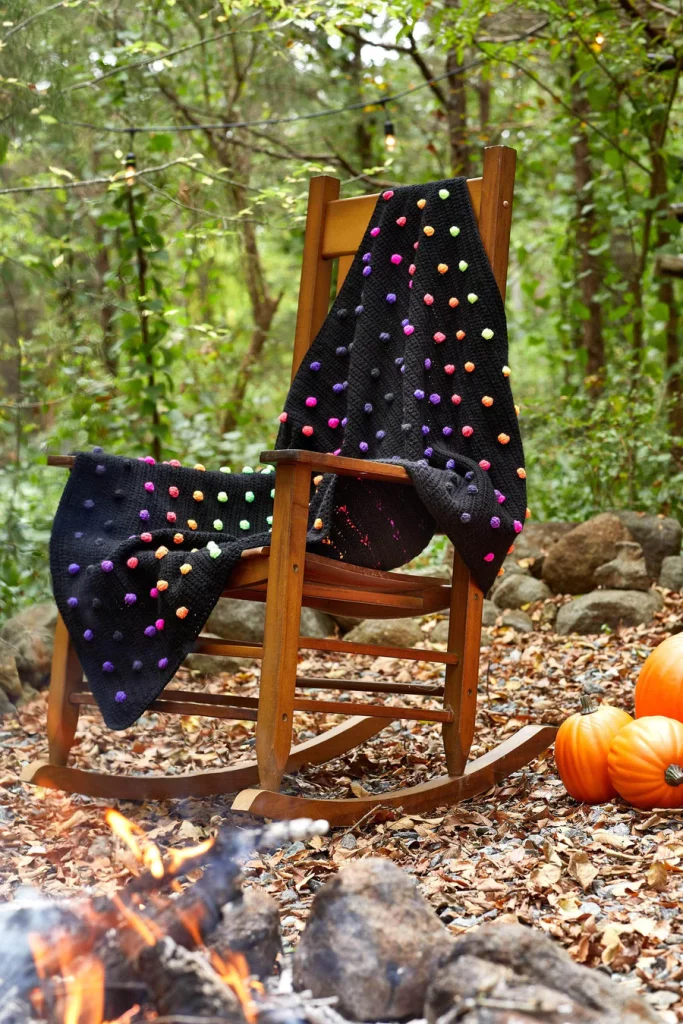 Whirlpool Throw
This throw is worked from the center out, beginning with an adjustable ring. Alternate A and B colors by changing them every round. Free pattern here.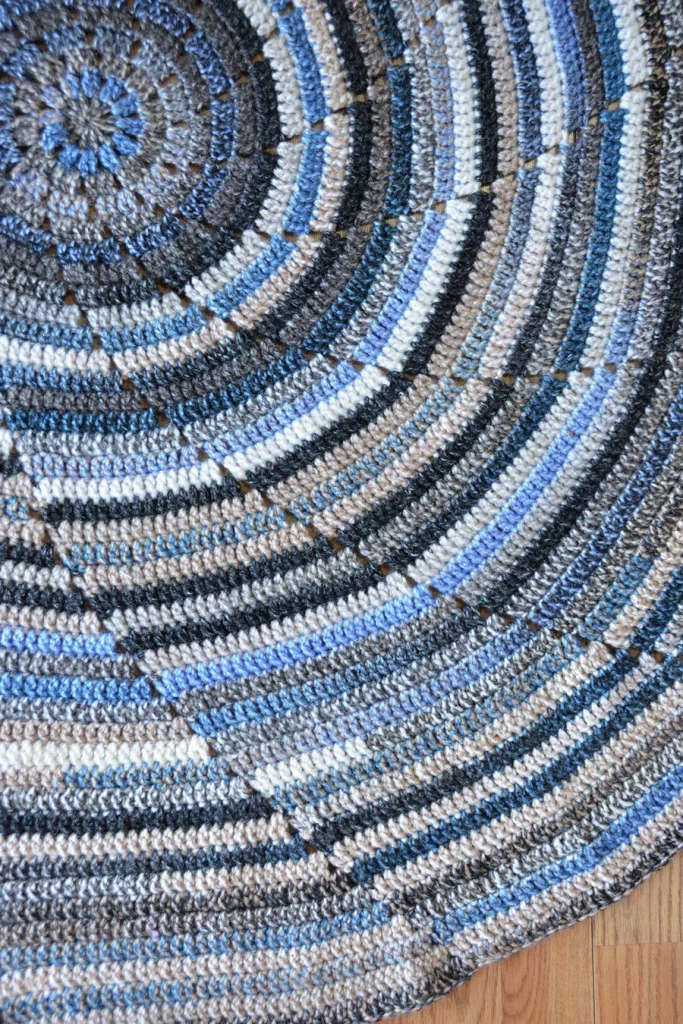 Desert Star Throw
here may be a lot of diamonds and triangles to crochet, but they're joined-as-you-go and the results are spectacular! Choose the colors that tell your story, or take the guesswork out and make the gorgeous interpretation shown. It's a project that's sure to earn you compliments.
Get this pattern here.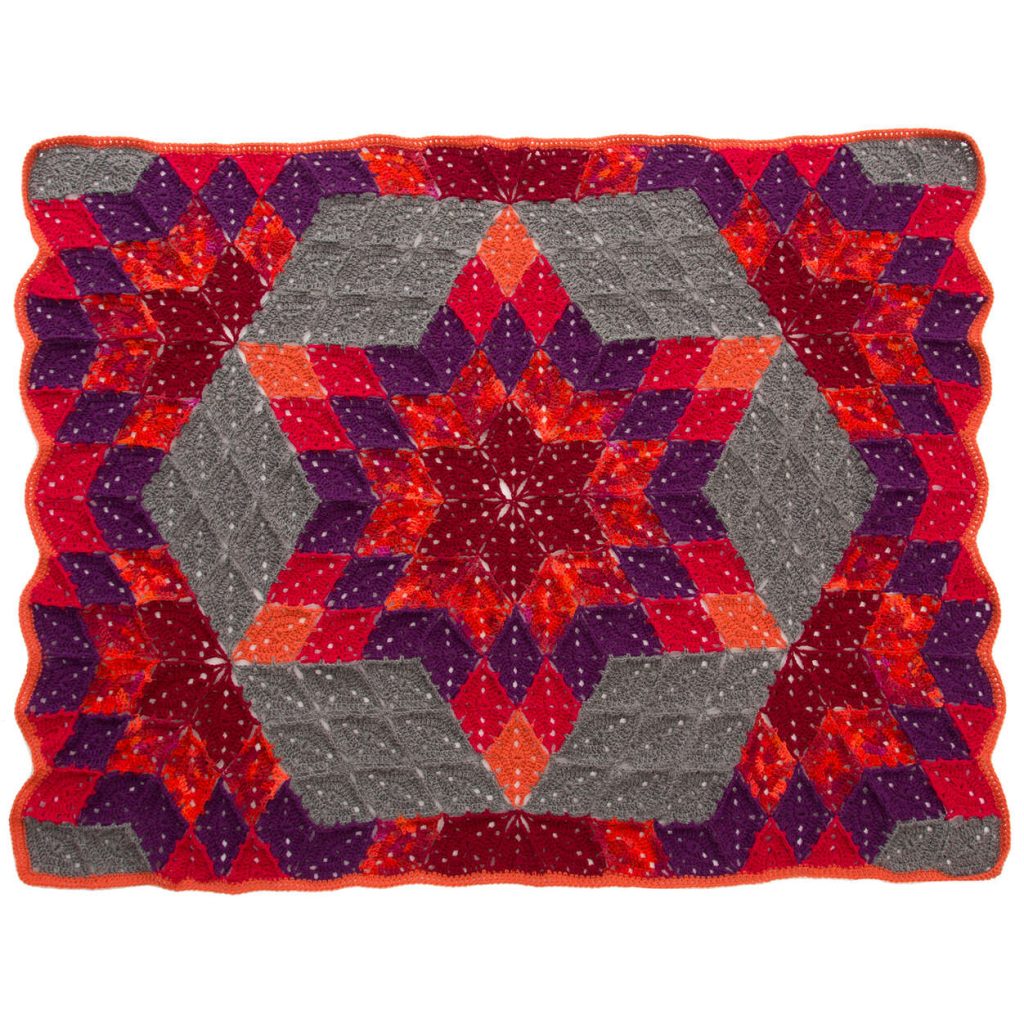 Patons Quarter Circle Crochet Blanket
Featuring a quintessential mid-century pattern (and palette), this crochet blanket is sure to become a showstopper in any modern home! Cleverly crocheted in bright shades of Patons Inspired, individual 2-color squares are rotated and seamed together in finishing. We love it as designed, but you can swap out shades for ones that match your space. The overall look is crisp and playful, making this throw an amazing way to refresh a room! Get the free pattern here.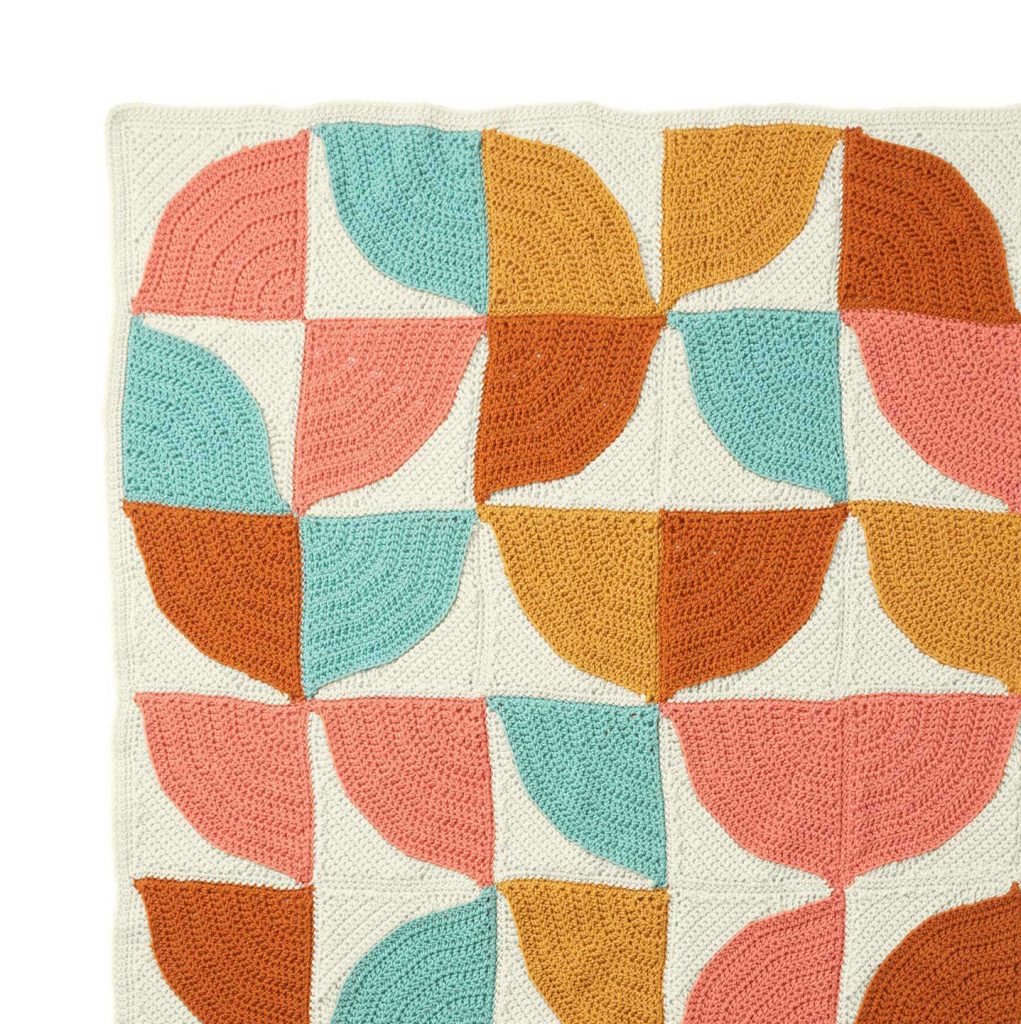 Red Heart Mandala Sampler Throw
Wow your family and friends by displaying this masterpiece in your home. Every hexagon in this mesmerizing crochet throw is unique and interesting in shades of Red Heart Super Saver. Throw is made from 19 hexagons sewn together following the assembly diagram included with the pattern. It's a satisfying project that adds color and interest, whether tossed over furniture or strewn across the bed. Get this free pattern here.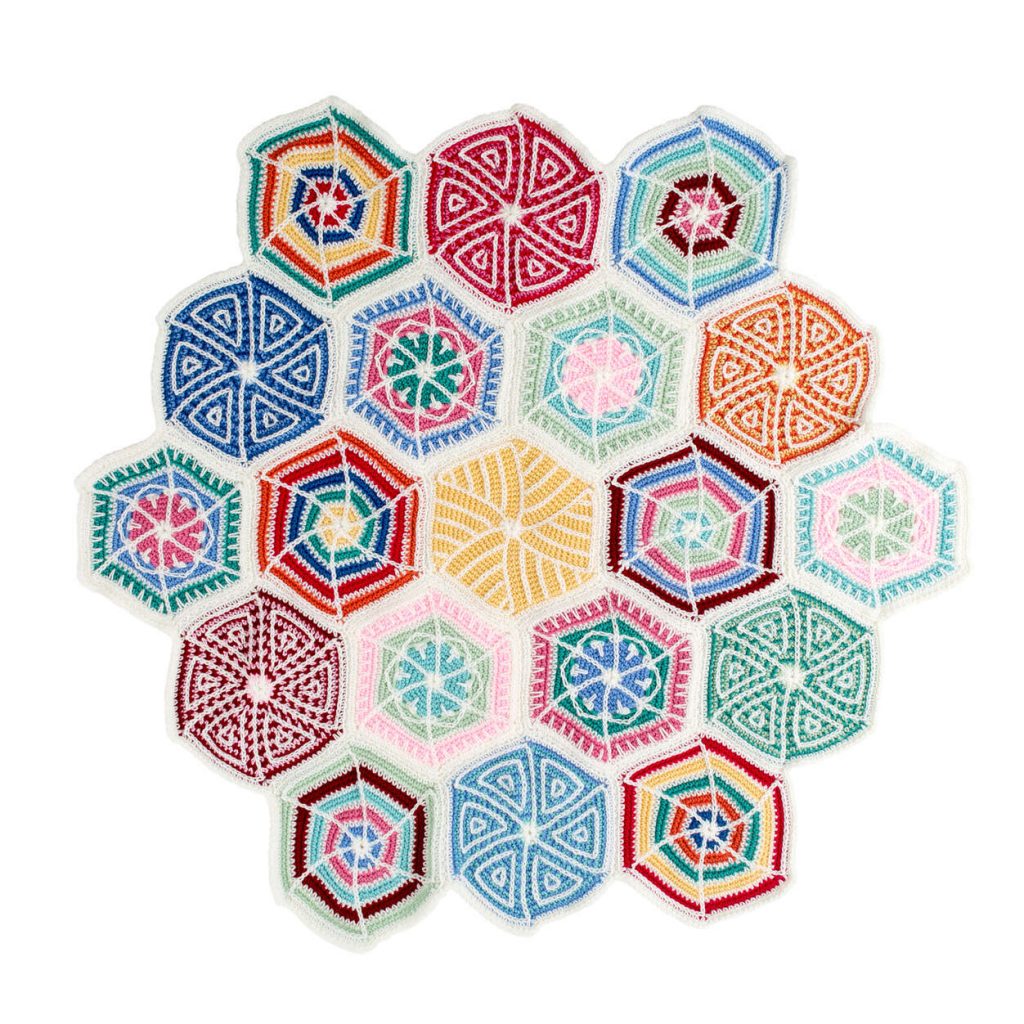 Triangle Fusion Blanket
Very unique crochet design using yarn colors in the same family and a mod triangle design pattern. Find the free pattern here.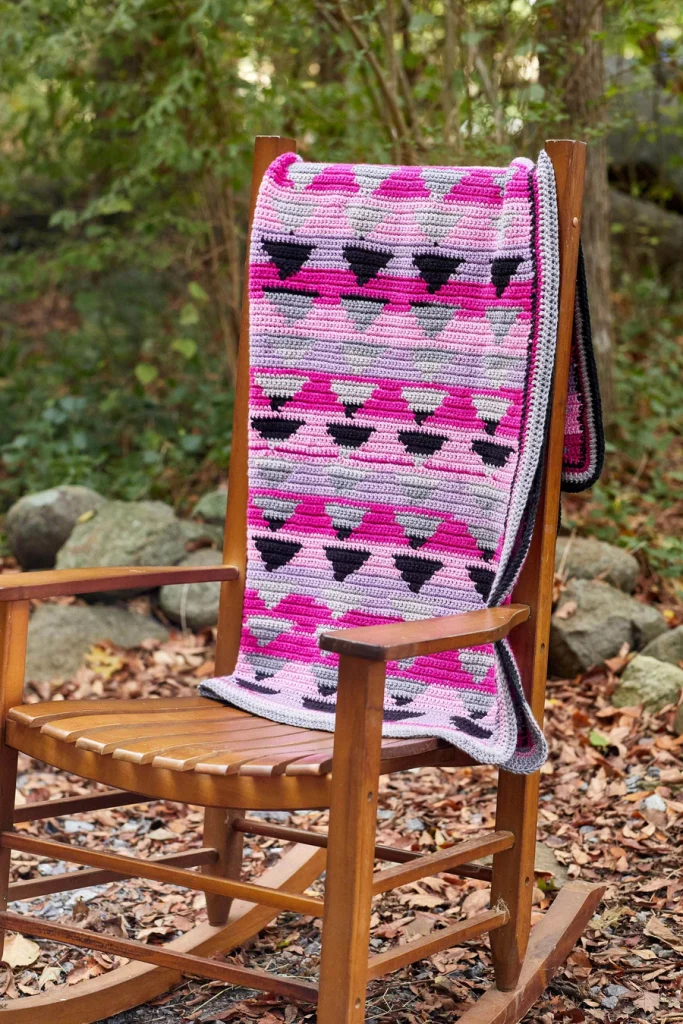 Interlocking Color Block Crochet Blanket
Easier than it looks, this colorful crochet blanket comes together in no time, thanks to the perfectly curated shades of Bernat Blanket O'Go! Worked in single crochet panels, you only have to worry about using one shade at a time, making color changes super simple to achieve. Panels are small enough to carry, for a fun anytime project you can take wherever you go! Once seamed together, panels create a whimsical interlocking pattern that's sure to please. Get this free pattern here.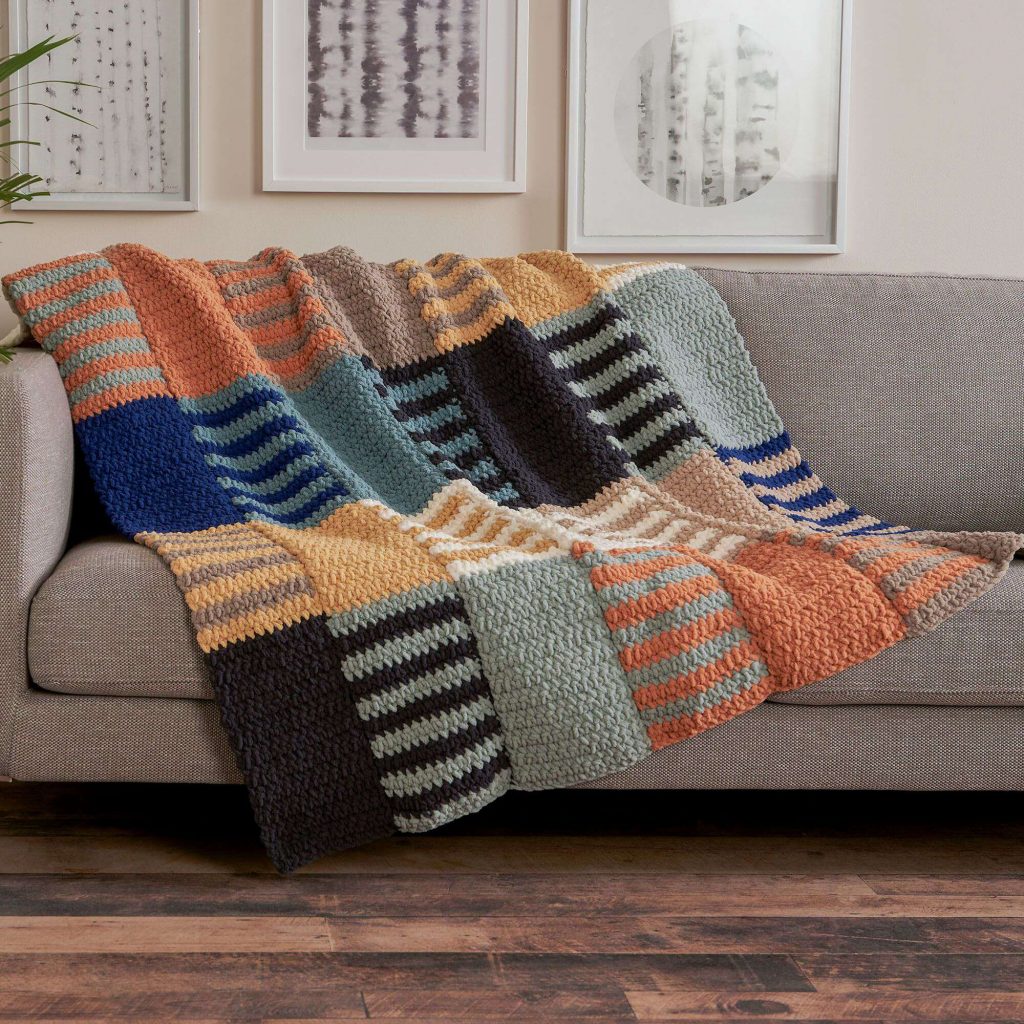 Boomerang Throw
Brighten your room's mood with a throw that really pops with color! This crocheted beauty is made of boomerang shapes and then triangle motifs fill in the spaces. Of course if you are going for a more peaceful mood, there are plenty of softer hues available in this yarn. Find the free pattern here.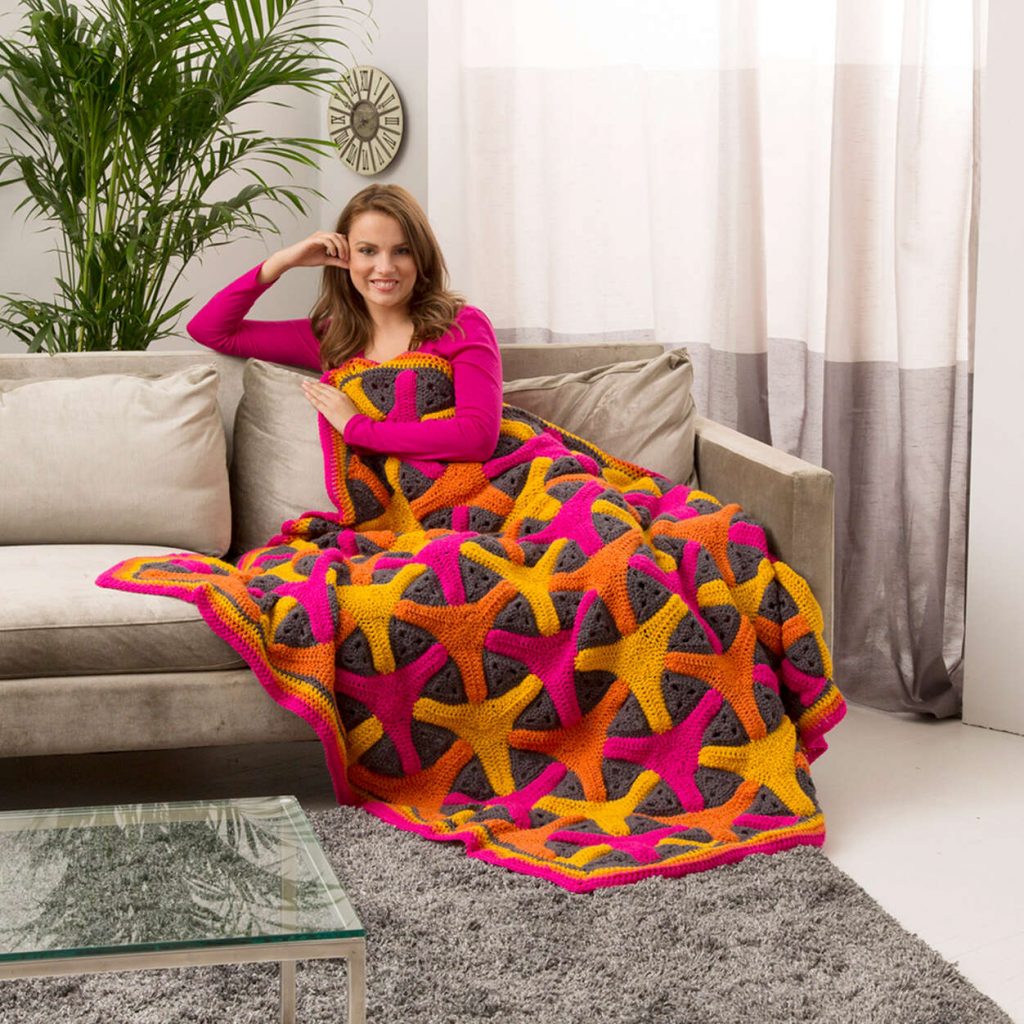 Free Unique Crochet Blanket Patterns for Babies and Kids
Unique Hexagon Crochet Blanket Free Pattern
Easy and unique hexagon blanket pattern to crochet. Gather-up the gang to tackle this hexagon afghan in pieces. It's a fun project where each person makes their own hexagons separately, then they all get stitched together! Get this free pattern here.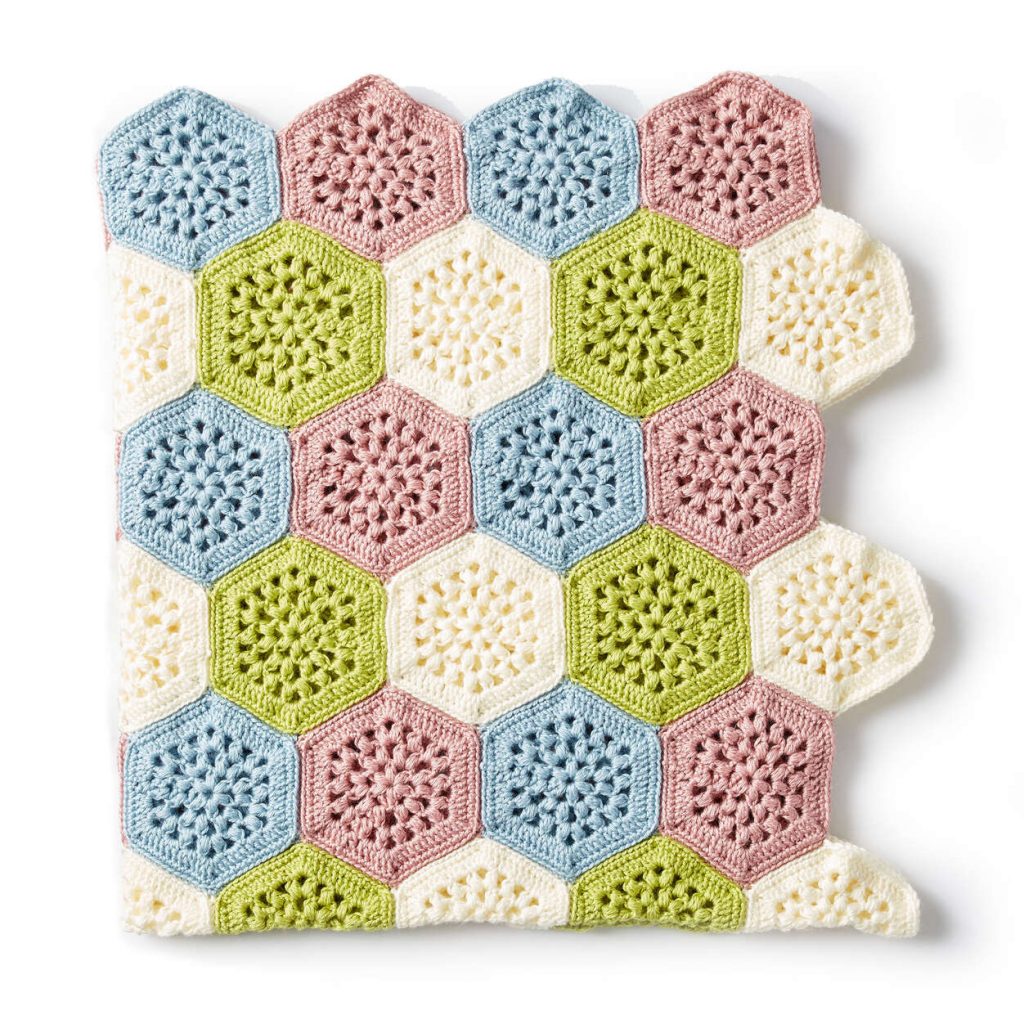 Free Pattern for an Entrelac Crochet Baby blanket
Lull baby to sleep in the comfort of this entrelac baby blanket. Holding 2 strands together as you work, creates a stunning marled effect for this popular pattern. Turning after each row allows you to work little squares of single crochet stitches that are stitched one off the next in this interesting technique. Finished with bobble pom pom edging, this crochet blanket is a delightful addition to the nursery. Find this free pattern here.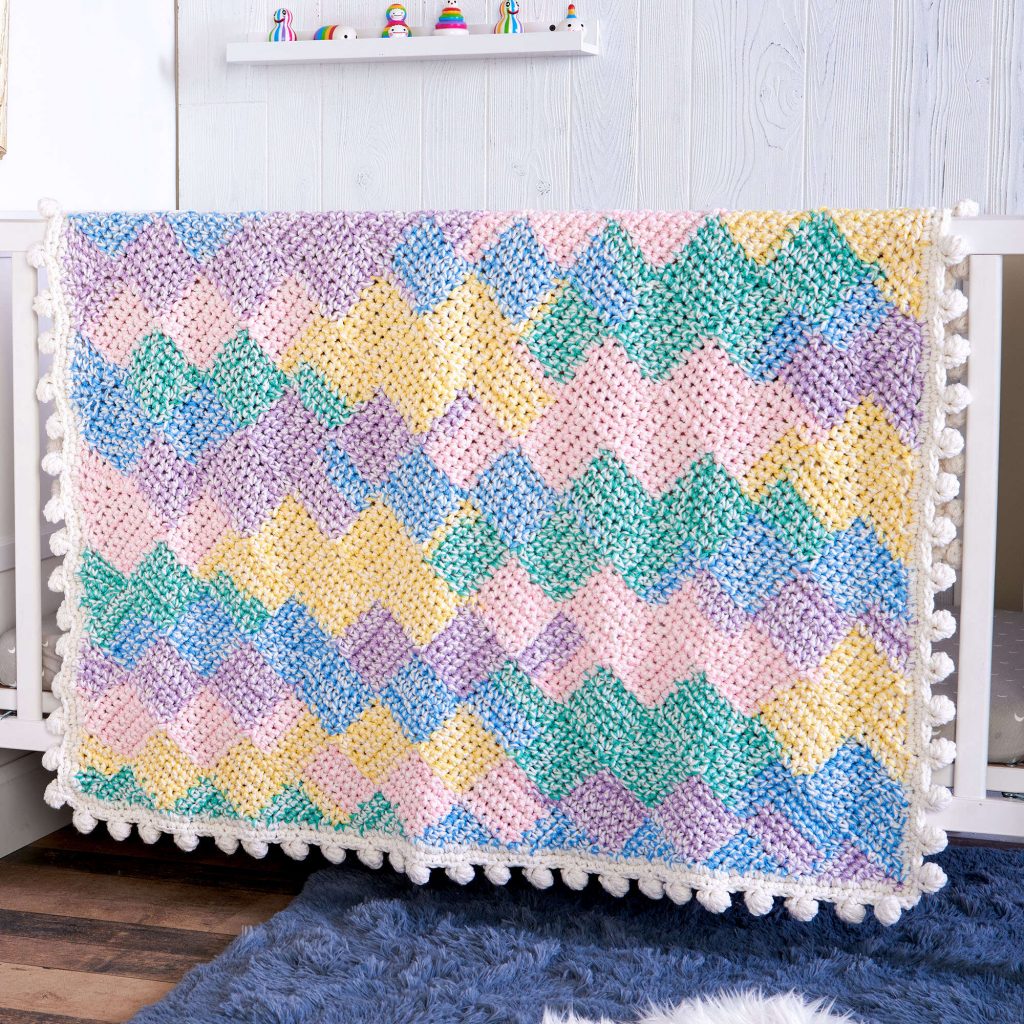 Redheart Lions, Tigers and Bears Blanket
This incredible crochet blanket is perfect to inspire young imaginations. Red Heart Super Saver makes it bigger than life with lions and tigers and bears, oh my! Simply choose shades you prefer, or craft it as shown. This animated display of creativity is a wonderful gift that's sure to be passed down from generation to generation. Get this free pattern here.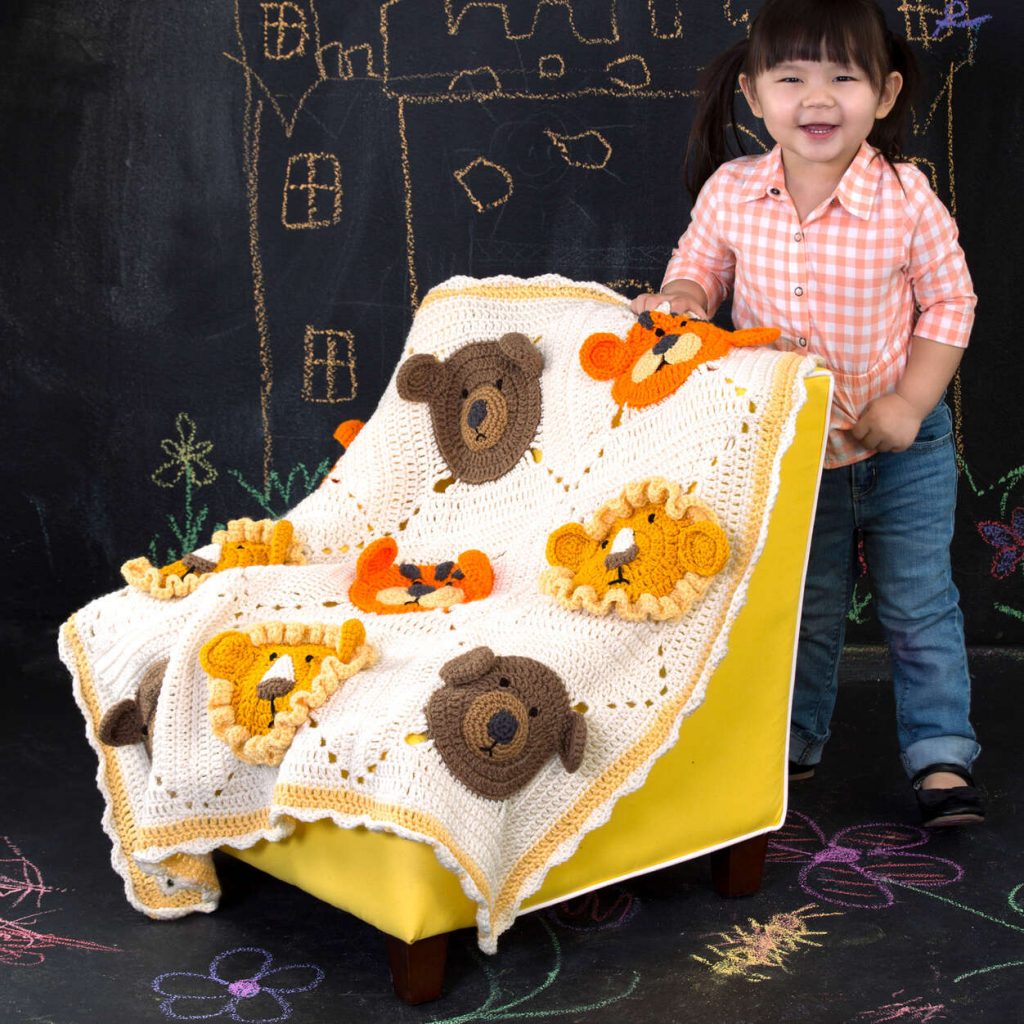 Heart Warmer Blanket
Crochet a unique baby blanket filled with hearts and love. Free pattern here.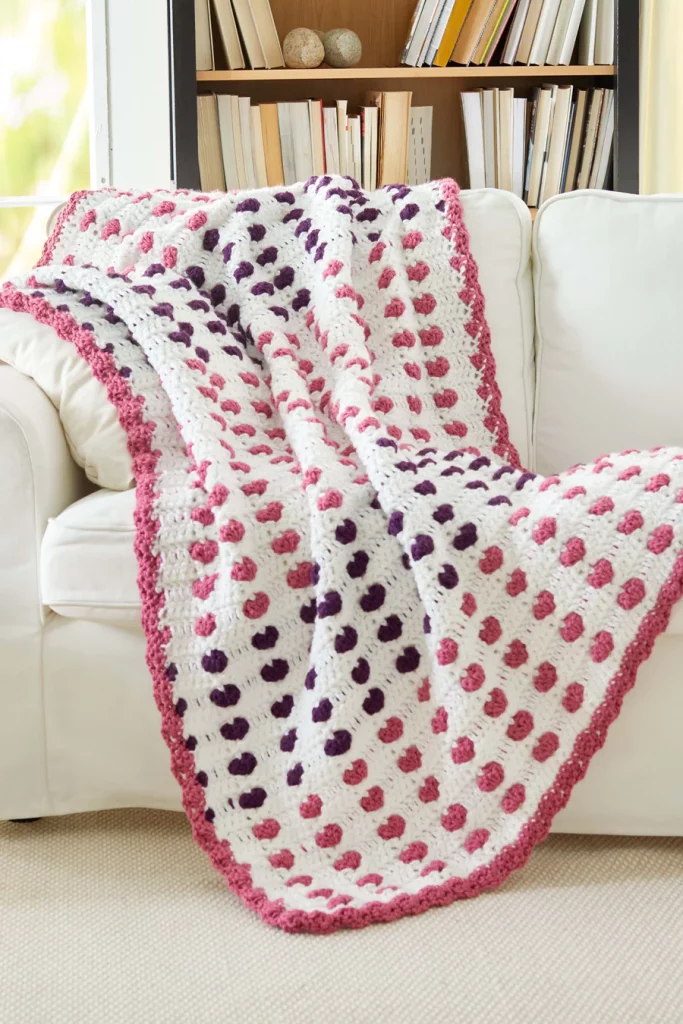 In Full Bloom Baby Blanket
Wow, this blanket is bursting with the essence of spring, featuring a lively design that captivates baby's attention! This vibrant pattern is easy to crochet using shades of Red Heart Soft Baby Steps. Love it as shown, or imagine a different combination of shades that makes it personal for you. It's a sweet blanket that adds a fresh touch to any nursery décor. Free pattern here.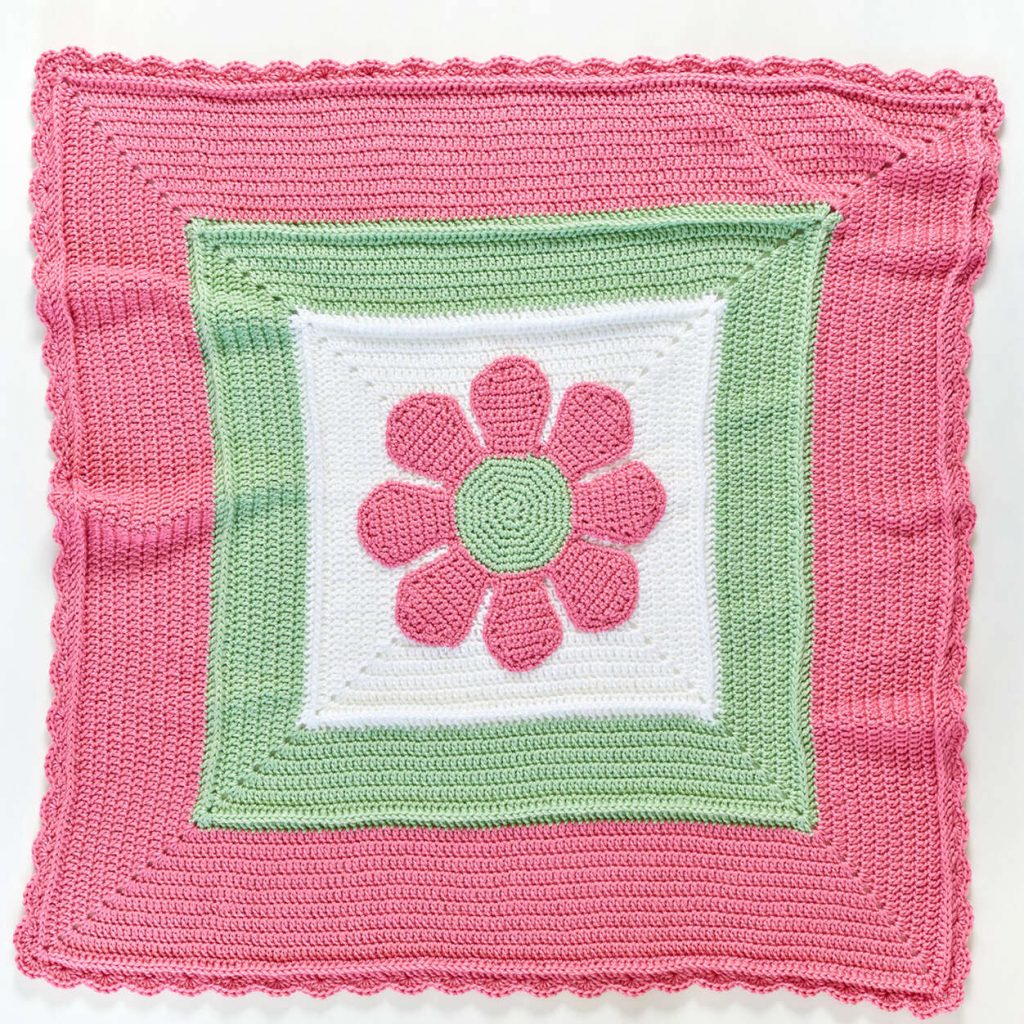 Unique Granny Square Throw Patterns
Red Heart Patched Persuasion Throw
Unleash your creativity on this patchwork-style crochet throw that really packs a punch of color! And why not? Even though we've designed it a certain way, you can explore a variety of effects with over 100 shades of Red Heart Super Saver to color your world. It's a truly unique accent that enhances any setting, from mid-century modern to free-spirited boho. Get the free pattern here.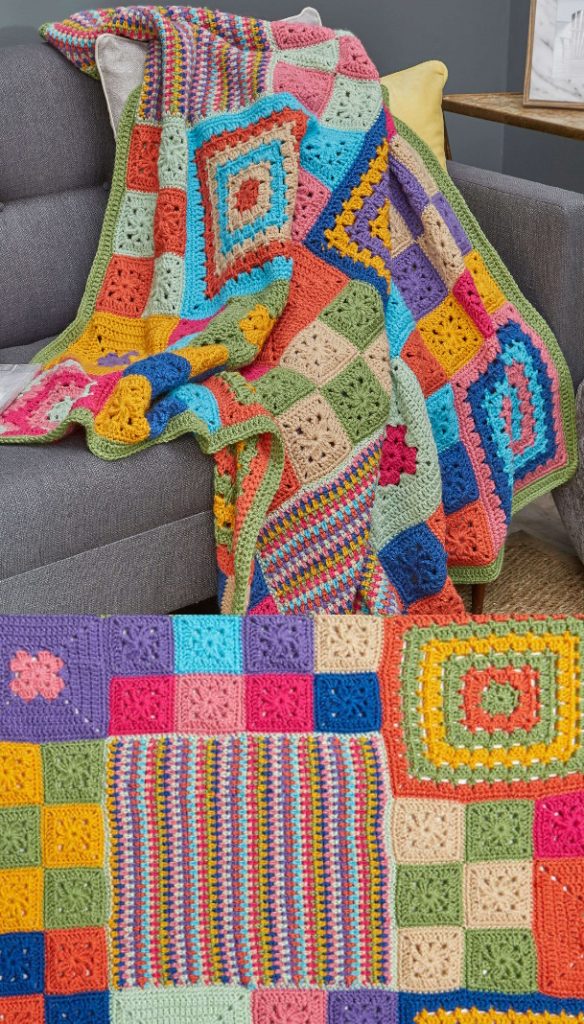 Red Heart Cabin in the Woods Crochet Blanket
Worked in the round, the graphically interesting design comes to life thanks to mini log cabin motifs that you stitch up while practicing chain, double crochet, half double crochet, and single crochet techniques. Add warmth and style to the bedroom, family room, reading nook, and more! Get this free pattern here.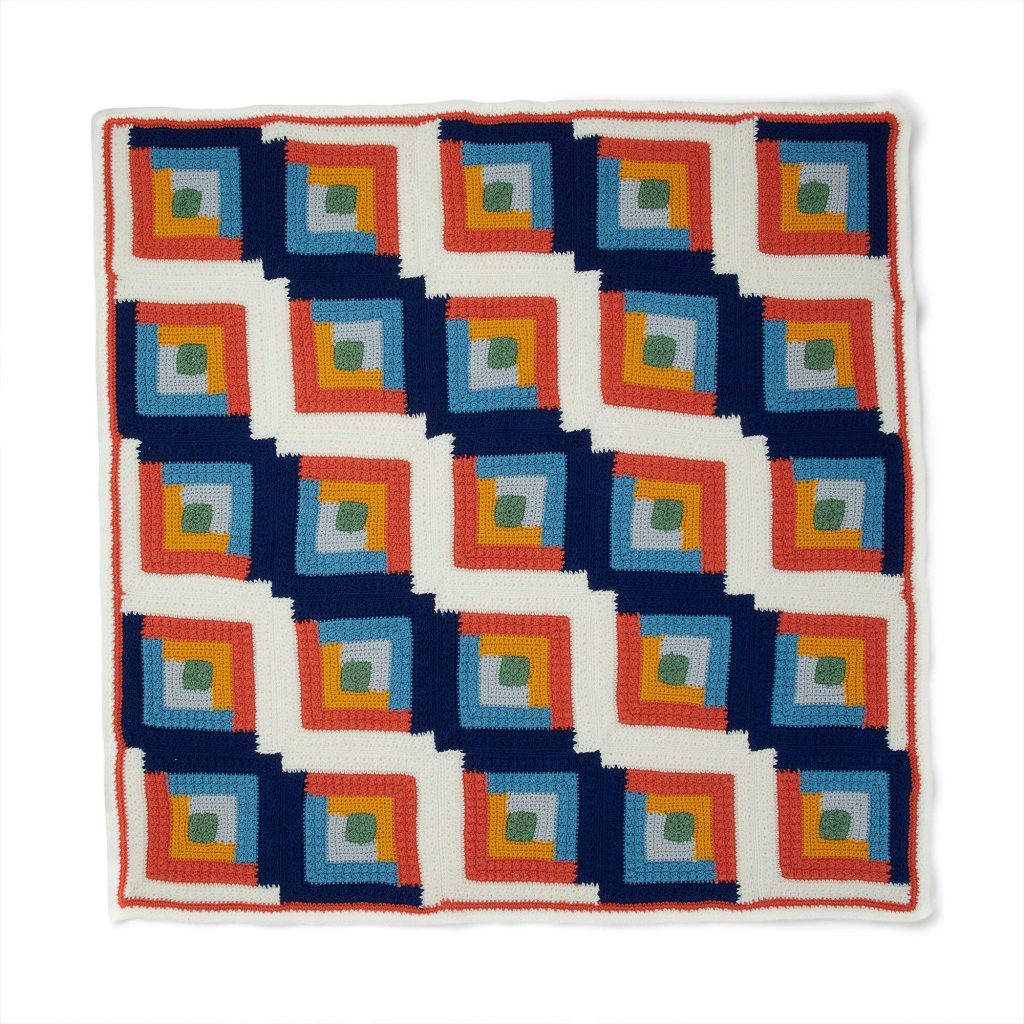 Free Easy Crochet Country Quilt Blanket Pattern
Infuse your space with a happy vibe, courtesy of this easy crochet quilt blanket. Created in bright shades of Caron One Pound and Caron Jumbo Ombre, simple crochet motifs come together to reveal a warm and traditional, quilt-look design. Pieces are created separately, then working in the round, you'll seam them together to complete. Watch this updated version of a beloved classic bring contemporary flair to your home. Find the free pattern here.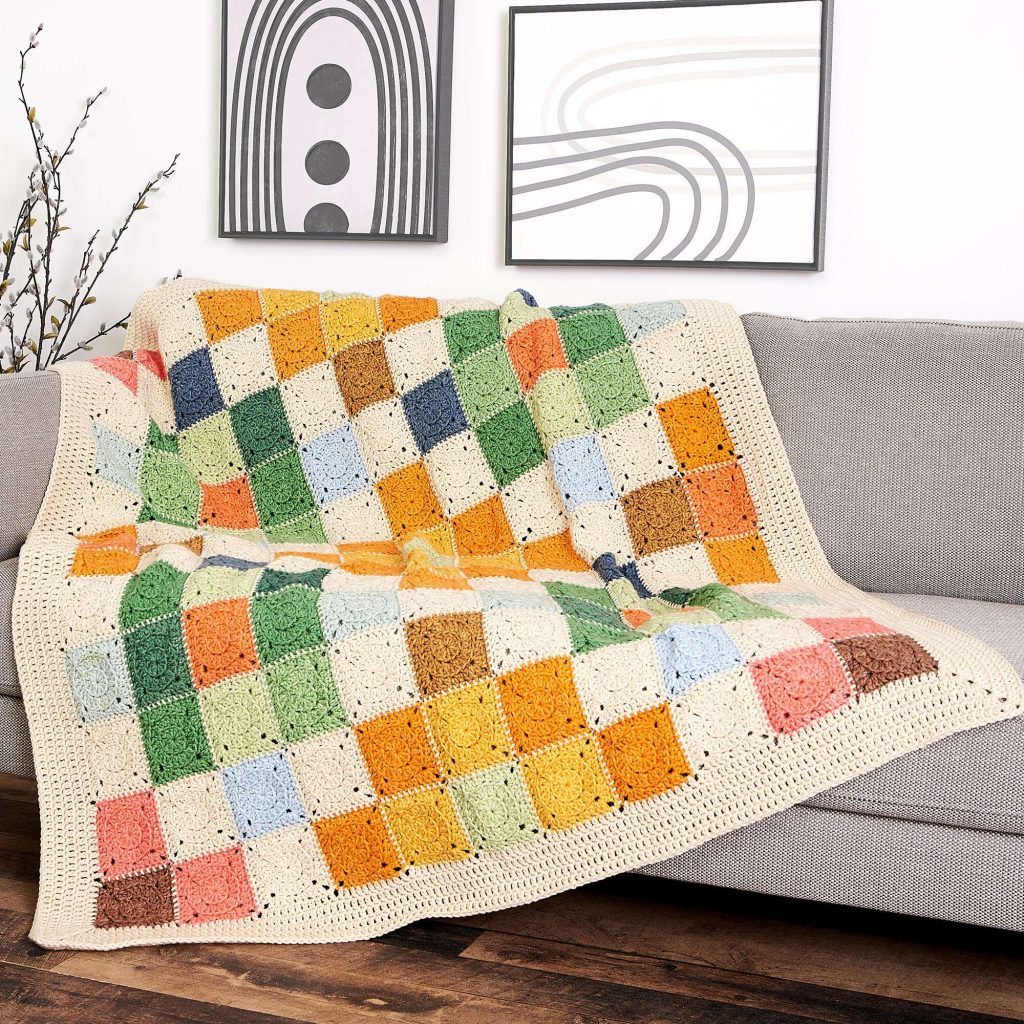 Rainbow Log Cabin Throw
A crochet log cabin throw with a twist, a fun, modern and unique take. Get the free crochet pattern here.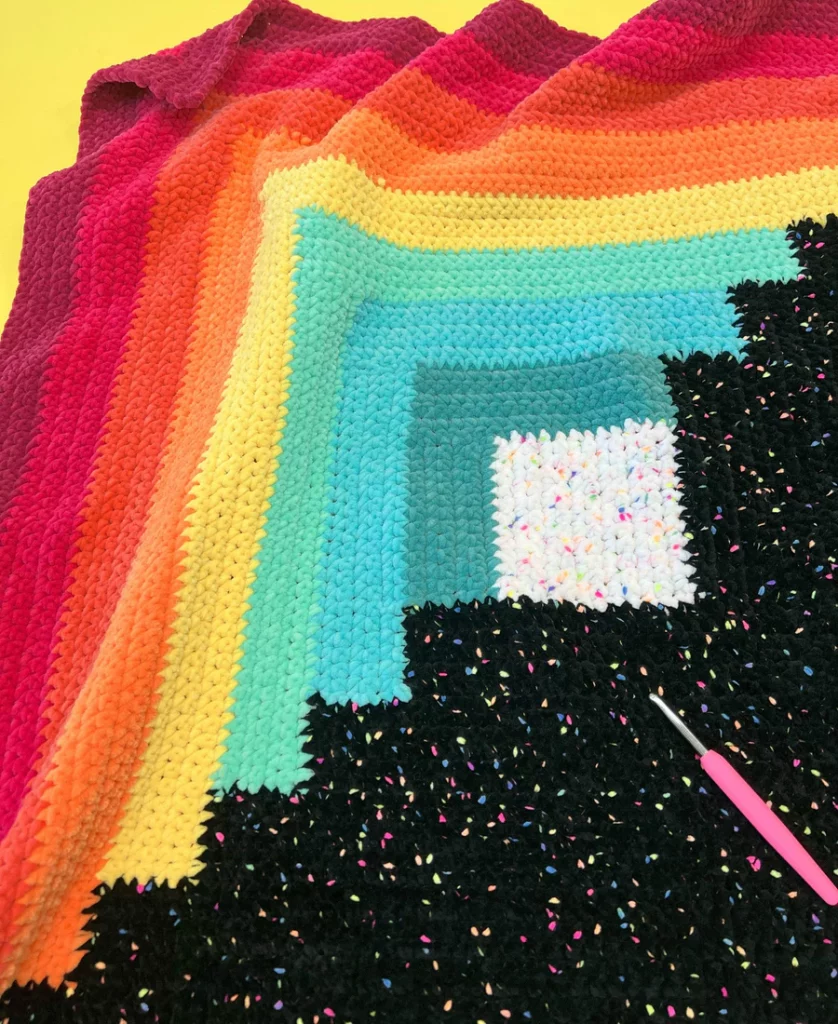 Woven Throw
Solid granny squares, the pattern is made up of carefully chose colors and a modern patchwork arrangement. Free pattern here.