20 Free crochet hat patterns you can download for free. Free crochet hat patterns for adults. Start crocheting these crochet hats, beanies and slouchy hats.
On the hunt for your next go-to crochet hat pattern? Well, you're in for a treat because today, we're thrilled to present a complete list of the absolute best crochet hats and beanie patterns. Whether you're a crochet newbie or a seasoned pro, these free patterns boast beautiful designs that cater to all skill levels. With each hat exuding its own charm, you're bound to discover a favorite among this diverse collection. Don't wait—find your perfect pattern now and start hooking!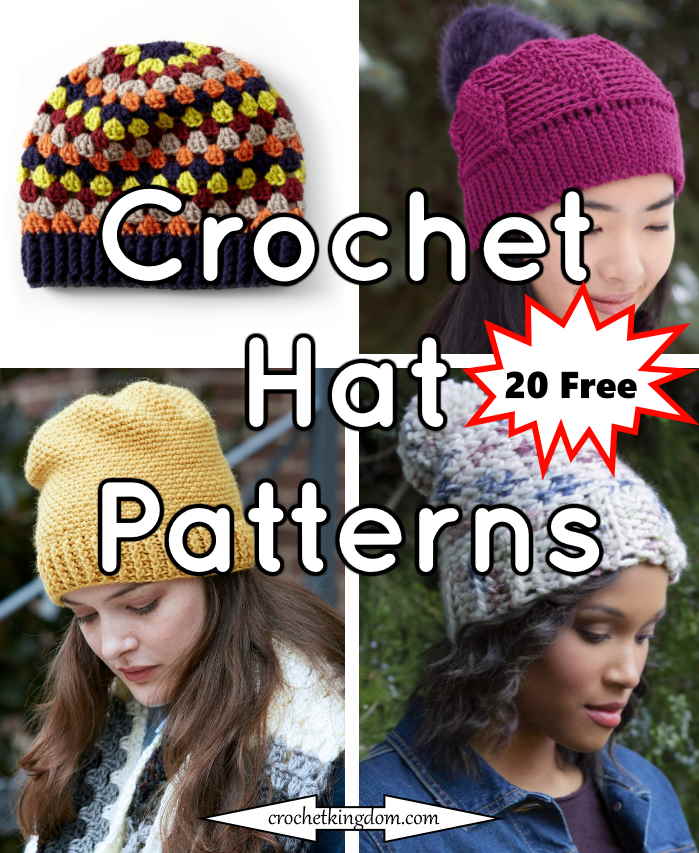 Table of Contents:
Top Picks for Crochet Hats and Beanies
The warmth and style of crochet hats and beanies, are not just easy to make but will also keep you snug throughout the winter season! Crafting a hat isn't just a fun endeavor; it's a rewarding one, especially when you stumble upon an exciting new pattern to test your skills. In this post, we've compiled a collection of free hat crochet patterns that we're confident you'll adore. These are not just any patterns—I've handpicked them as some of my absolute favorite crochet hat and beanie designs. In fact, I've whipped up a few of these creations myself! Get ready to dive into the world of cozy crochet goodness.
Measuring Crochet Hat Sizes
Planning to gift a crochet hat or beanie? Before you dive into the world of stitches, it's crucial to figure out the right size. Ideally, measure the circumference of the intended recipient's head. Armed with this measurement, you can then consult the pattern to determine the appropriate size to craft. Some patterns may also allow for adjustments in length or "slouchiness," providing a bit of flexibility in your crochet adventure. So, measure away and ensure that your handmade gift fits just right!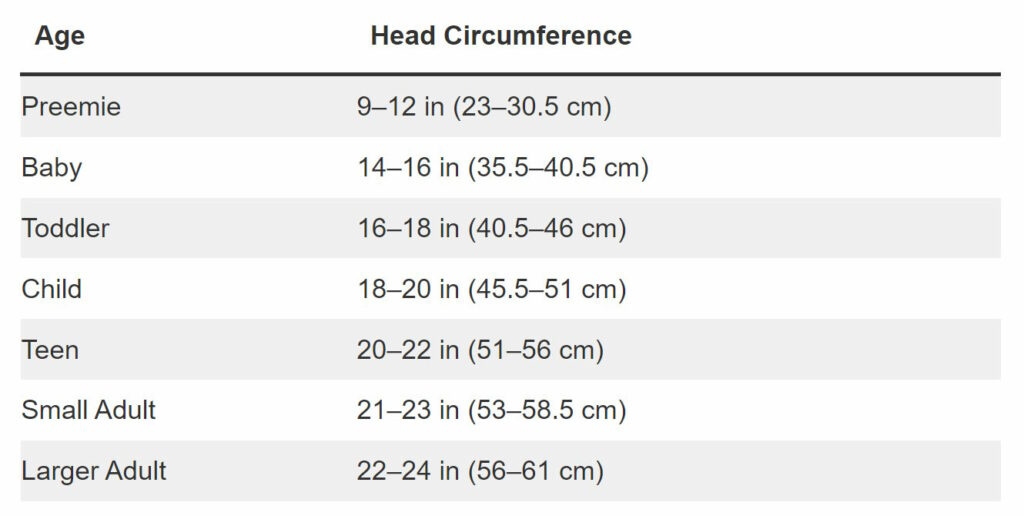 Crochet Hat Patterns for Free
I love crocheting hats, all these patterns are fun to stitch and also make perfect gifts! I can quickly crochet a few of these to put into Christmas stockings, they make a nice handmade gift.
Finn
Bernat granny stripes
Hickory Hat
Double Brim Beanie
Cosette Chapeau
Easy Everyday Crochet Hat
When I feel like I have crocheters block ( I don't know if any of you experience this sometimes) and I find myself unraveling everything I start to crochet, I find it breaks the creativity block for me to just make some simple hats. It gets me going and at the end I get something cute and super practical out of it.
These 20 free crochet hat patterns are a great resource, all the patterns are free, easy to download and provide plenty of variations and versatility.
Wave Stitch Crochet Hat
Catch the Wave Hat
Simple Crochet Hat Pattern
Some of these hats are versatile enough that you can crochet them for anyone in your family. Even the smaller sizes can be adjusted to fit kids.
Cherub Aran Flower Garden Hat
Easy Hat with Pom Pom
Rolling Edge Hat
Cable Slouch Crochet Hat Pattern
I love crocheted cables, they are decidedly different enough from knitted cables to create something truly unique and wonderful.
Winter Trellis Hat
Unique Cap
Wooly Winter Beanie
Fur-trimmed Crochet Hat
Super Easy Hat
From simple to more complicated patterns, sometimes a smaller project like a hat is exactly what you need to learn a new crochet technique.
Textured Hat with Pom Pom
Unusual Crochet Hat
I hope you like these 20 free crochet hat patterns we have listed here. Let us know which one you like best and which ones you want to try in the comments section. I love hearing from fellow crocheters!
See More Free Crochet Hat Patterns
Still looking for something more? there are plenty more free patterns, just go to our Crochet Hats section.