Free crochet patterns for babies cardigans. A great selection of all free patterns for babies, from more modern crochet baby clothes to traditional designs.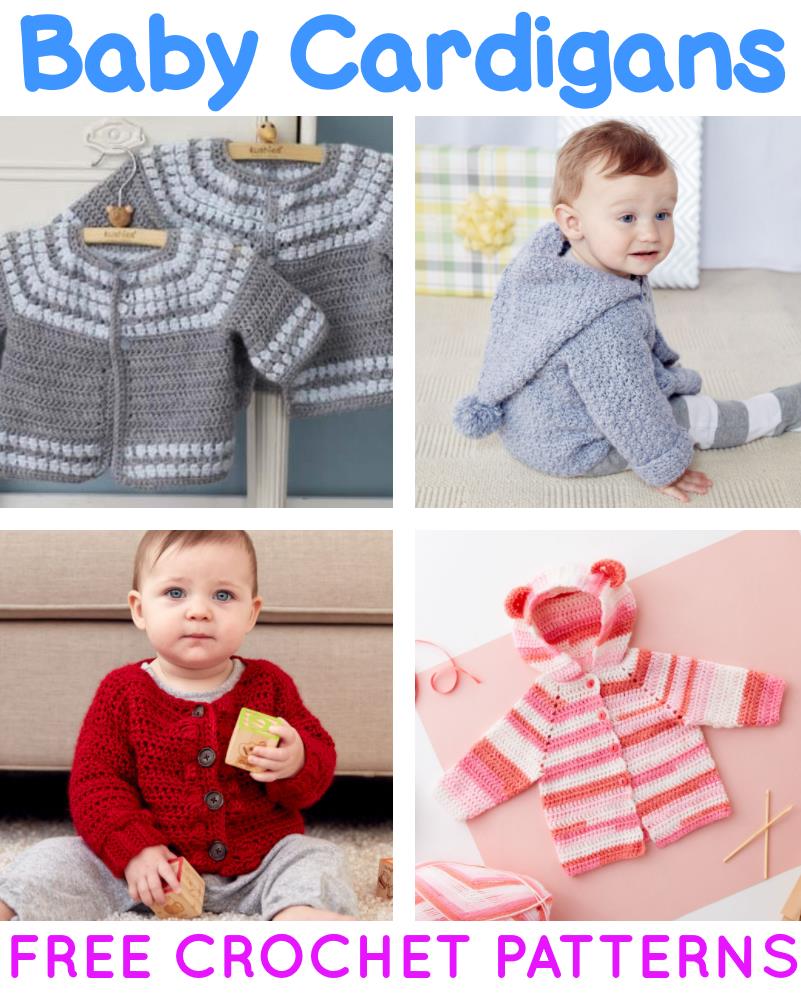 Your tiny cub will be "unbearably" cozy in this adorable crochet bear hoodie! Brought to life in your favorite shade of Red Heart Bunches of Hugs Prints, practice double crochet, raglan shaping and sleeves that are worked in the round. This cardigan features a seamless construction, and is finished off with a cute set of ears. Sizes to fit 6, 12 and 18 months. Easy crochet pattern for babies.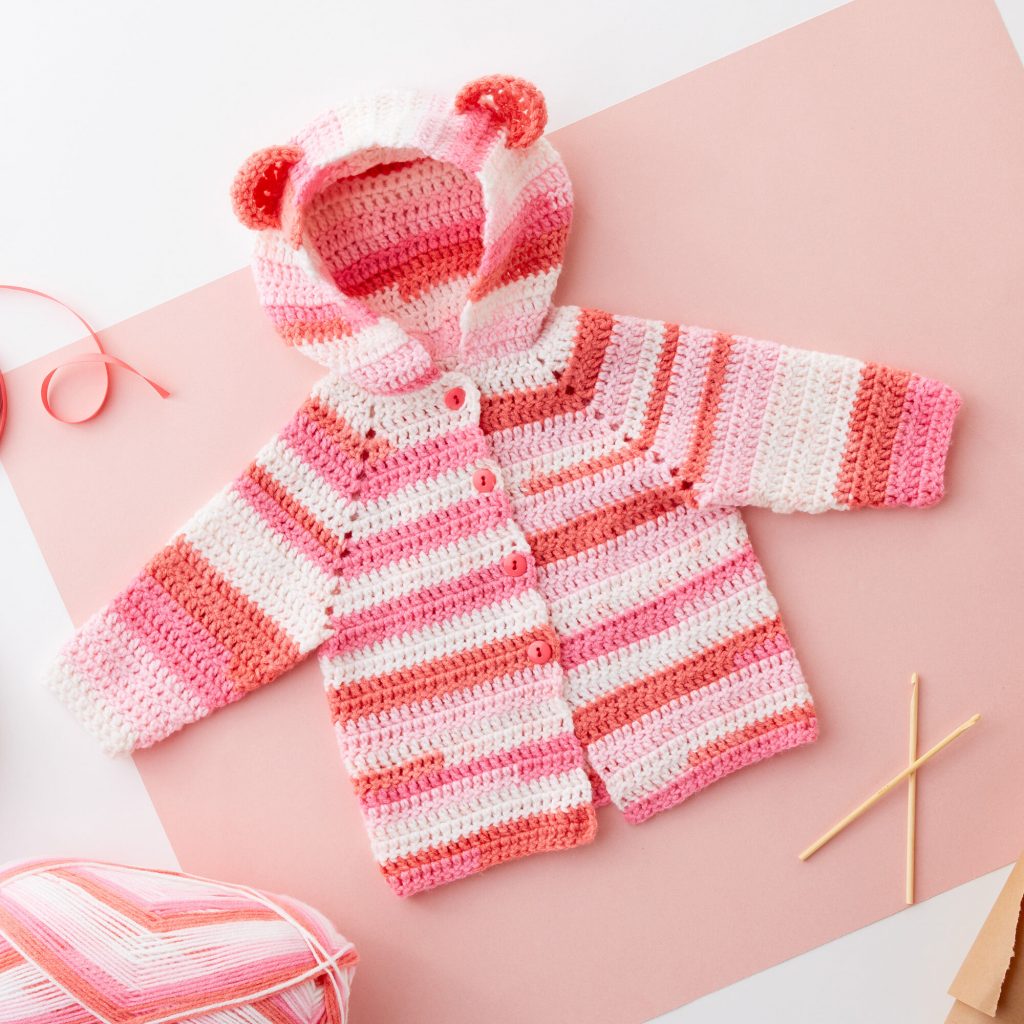 Free crochet cardigan pattern. Simplistic, timeless sweater to keep
your baby toasty warm, on those crisp spring and fall days.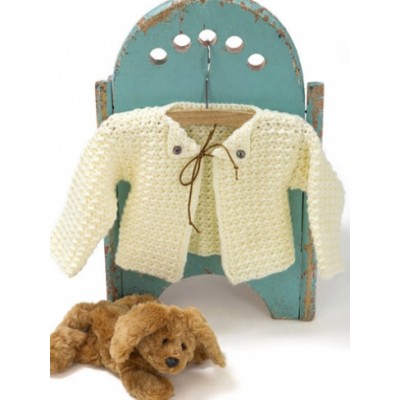 Crochet baby jacket with round yoke and pocket edges available in sizes 1/3 – 6/9 – 12/18 months (2 – 3/4) years.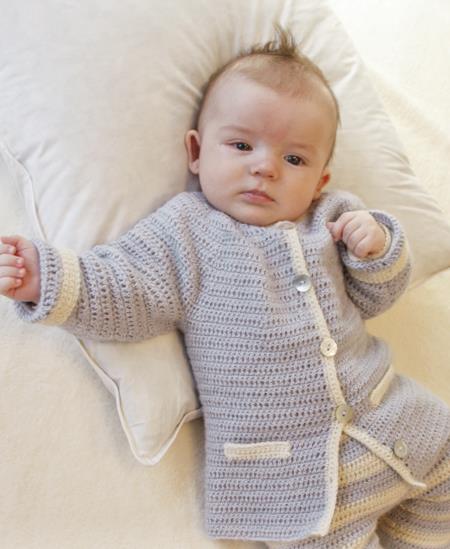 Crochet set of striped jacket and slippers, sizes from 1/3 – 6/9 – 12/18 months (2 –3/4 years). Made with chunky yarn.

This super-cute crochet baby sweater is sure to be a hit with new parents! Sizes 6, 12, 18 and 24 months. A fun crochet bobble stitch design along the button band, cuffs and hem gives this cardigan a special touch.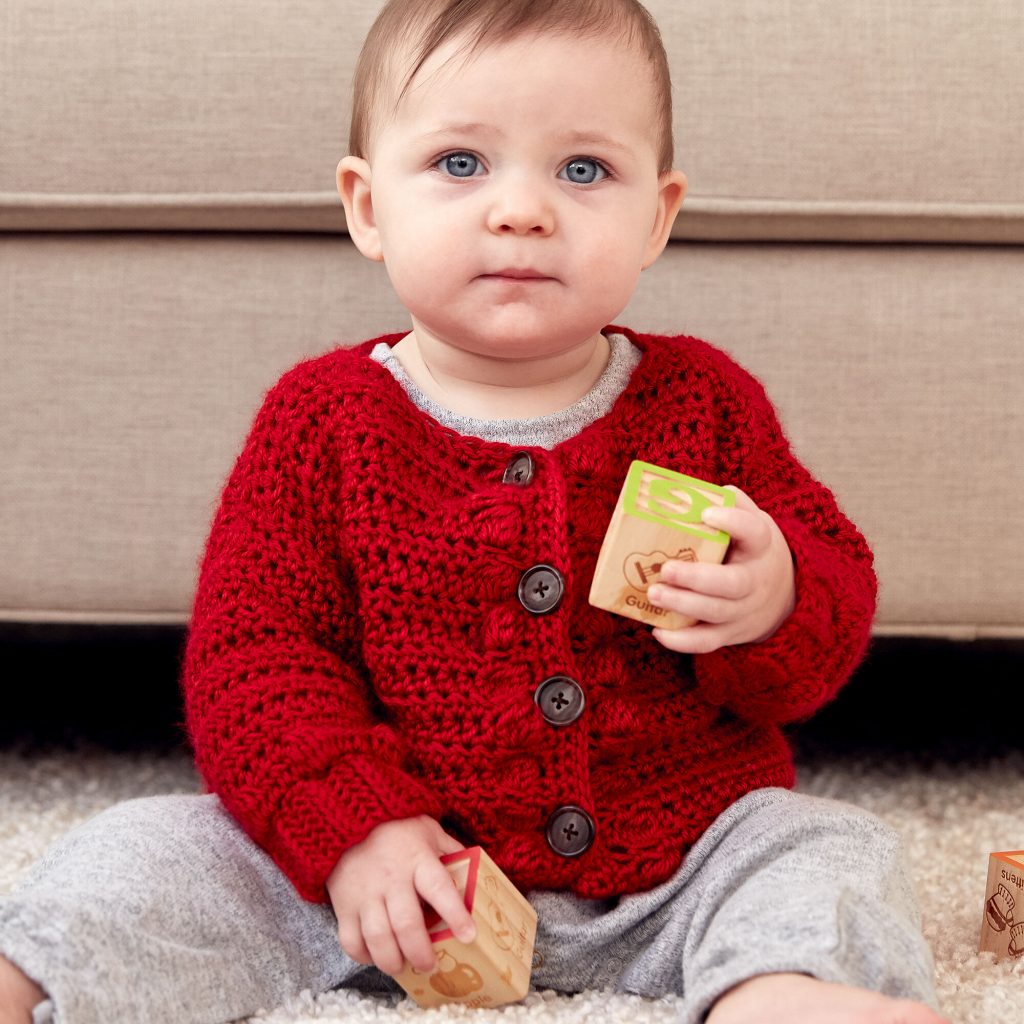 Crochet a double-breasted hoodie pattern for babies for sizes 6, 12, 18 and 24 months. This double-breasted hoodie is topped with a sweet pom pom and is available in a range of sizes, so let's begin. It makes a sweet gift for any little one you love.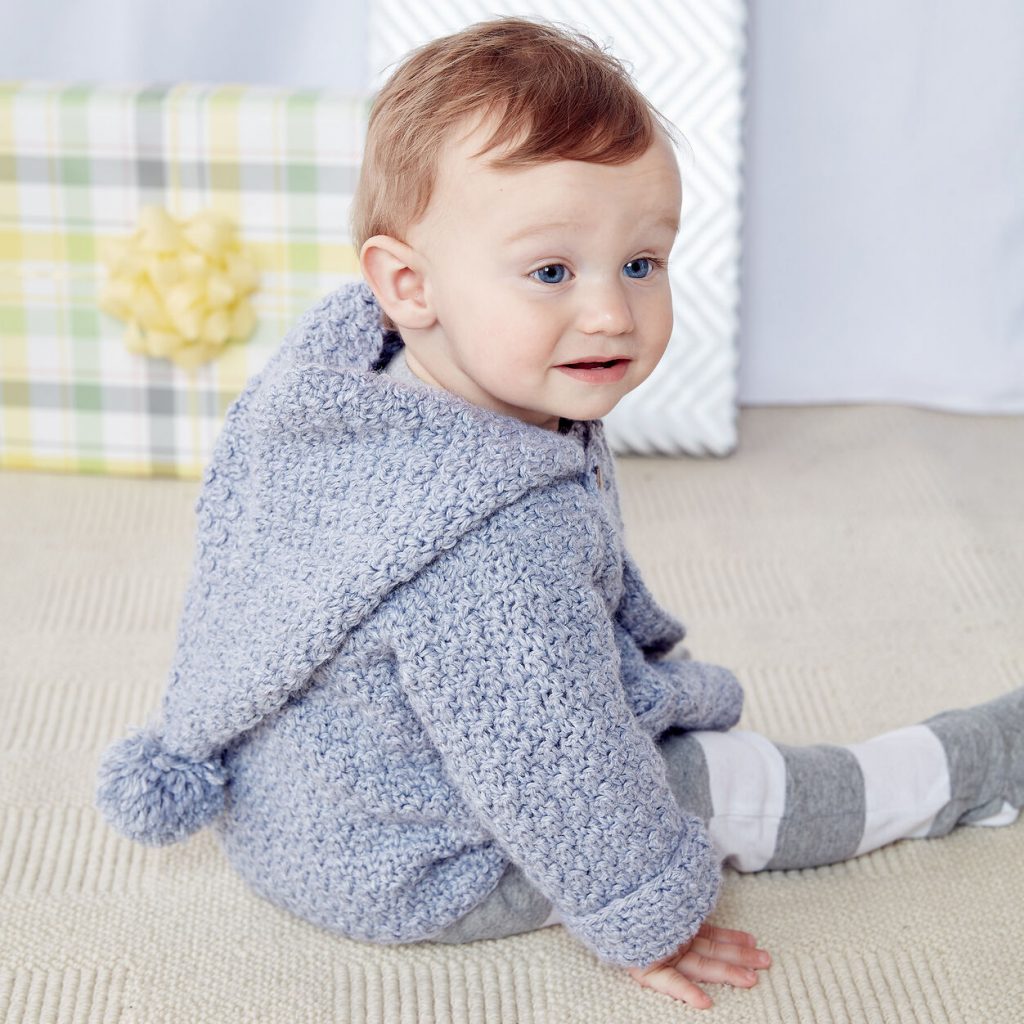 Set of crochet jacket with raglan, and hat with fan pattern for baby and children. Sizes in 1/3 – 6/9 – 12/18 months (2 – 3/4) years.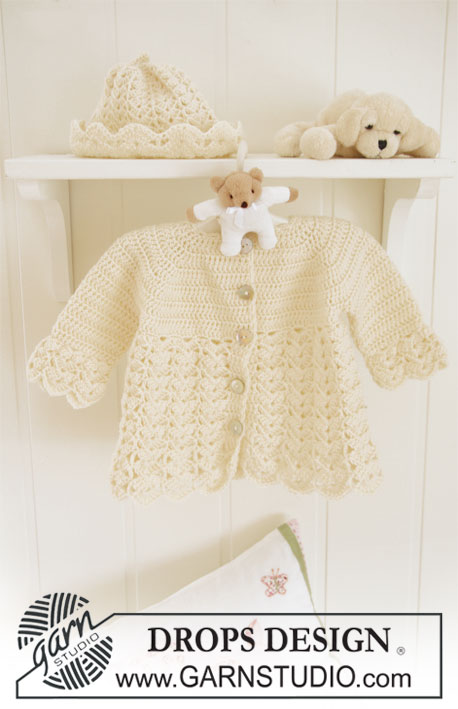 Crochet Puff Stitch Baby Cardigan & Hat.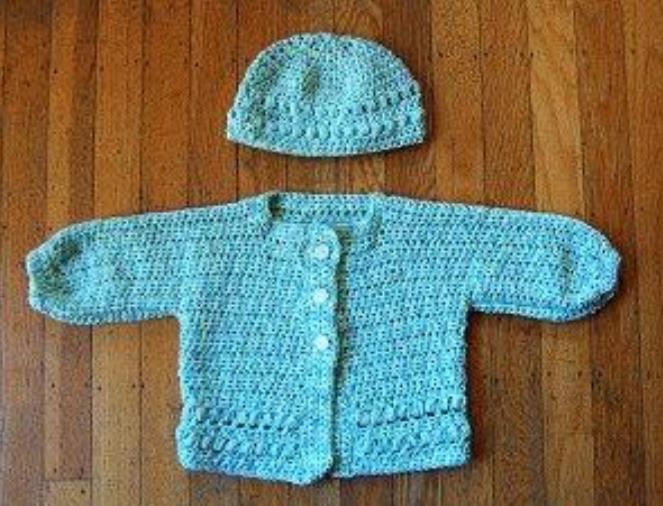 This little cardi is worked in rows from the yoke down. The last dc of each row is worked into the third chain of the beginning stitch of the previous row – since the beginning 3ch counts as 1dc, I count it as such in the pattern. The front panels and the back are worked in one piece after the armholes have been made. The sleeves are crocheted onto the armholes and are worked in the round. Sizes available 3 – 6 months.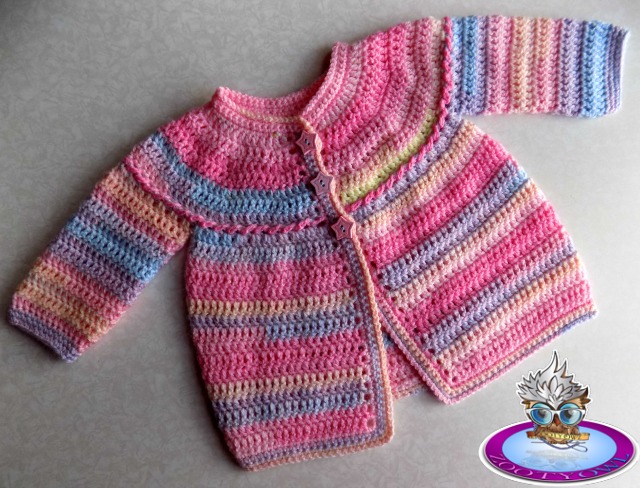 Crochet jacket with pockets for baby and children.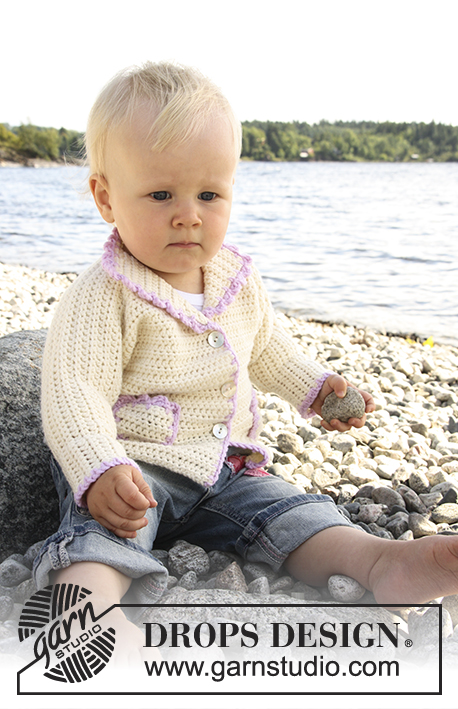 This darling cardigan is the perfect little topper for party time or play time! Worked from the top down using a combination of single and half double crochet stitches with some gentle front shaping, this versatile piece comes together easily. The collar, which is worked afterwards completes this adorable look.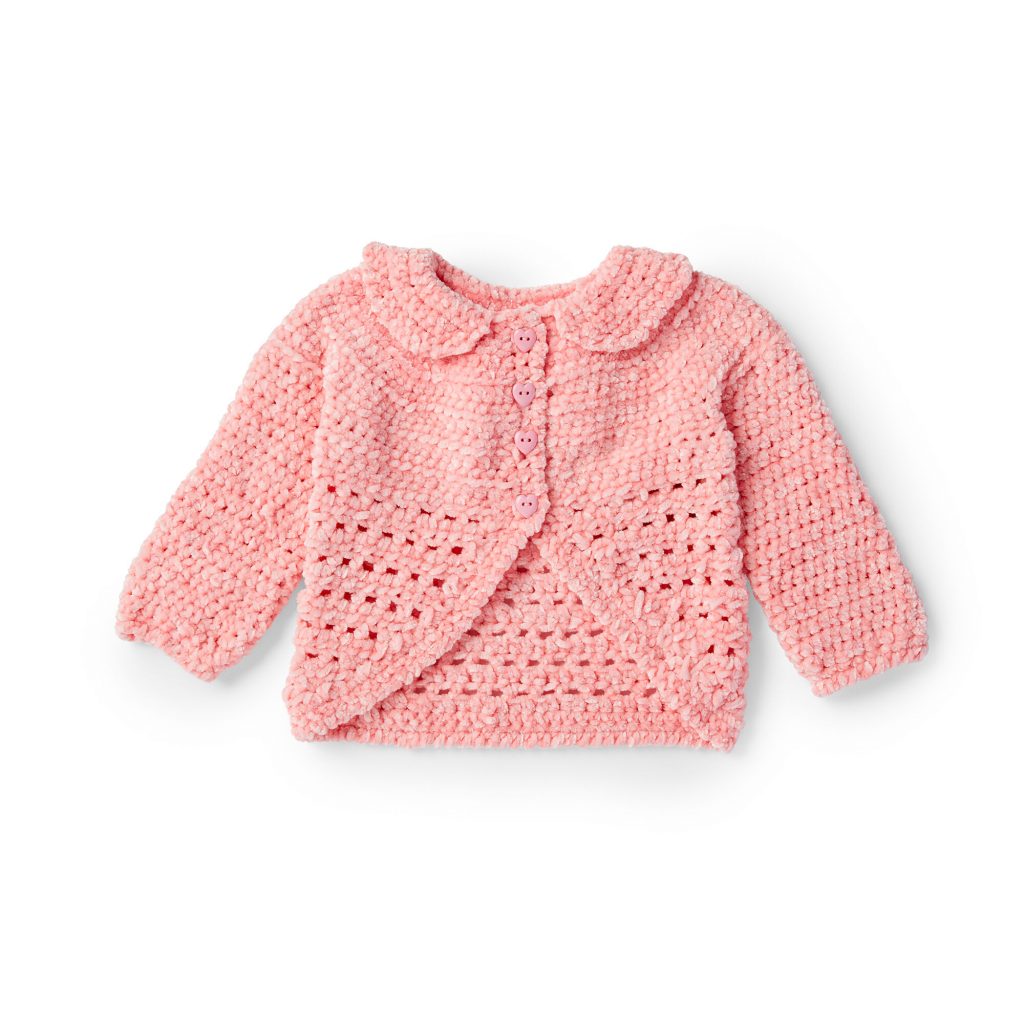 The pointed hood and textured stitch on this cardigan are all too cute and playful – like baby.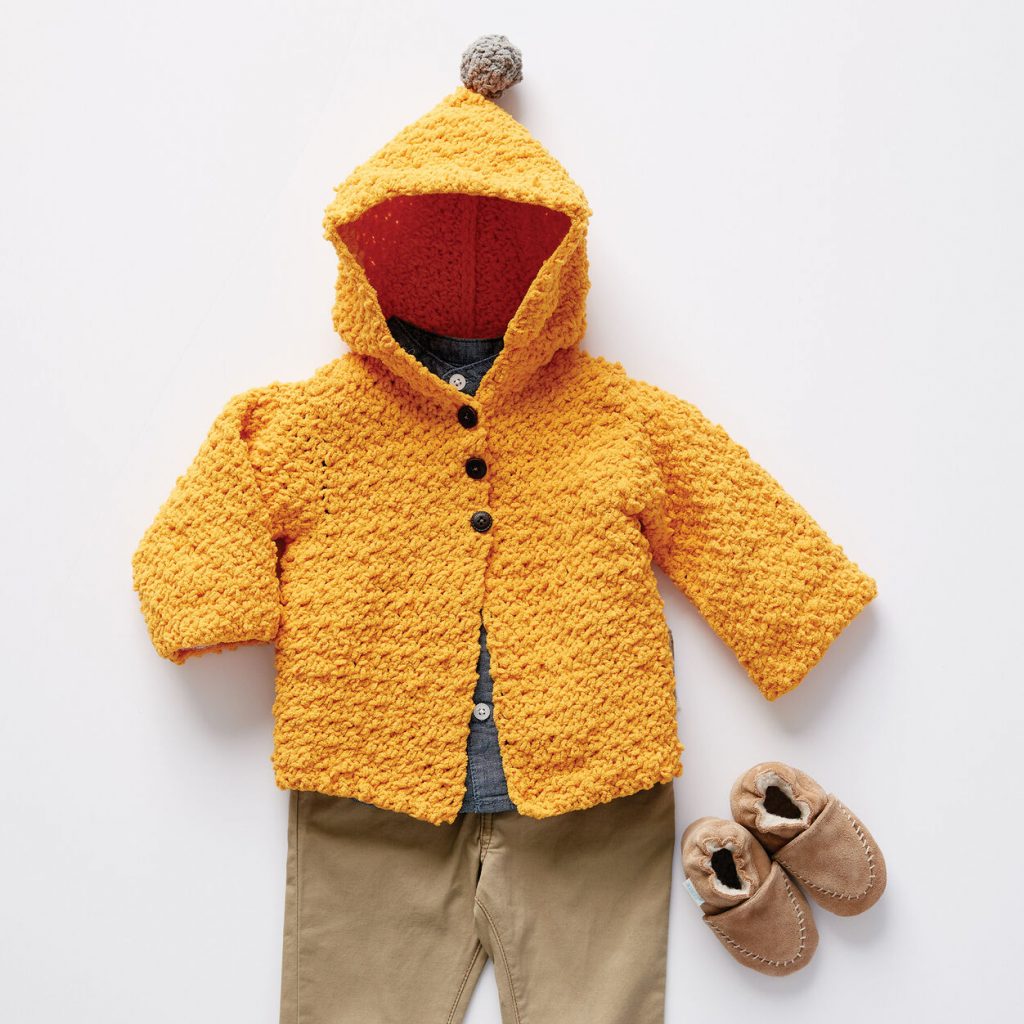 Free crochet cardigan pattern for babies. Dressing that handsome little man for the next family gathering is a breeze with this sweet cardigan. Patons Beehive Baby Sport is the soft, lightweight choice to complete this comfortable essential that'll be cherished for years. Sizes 3/6 months and 12/18 months.
How adorable is this easy crochet cardi. It's an easy pattern to customize with color and button choices to make it unique. When completed as shown, it's the perfect take-along garment that adds a layer of warmth to any outfit. Sizes for 6, 12, 18 and 24 months.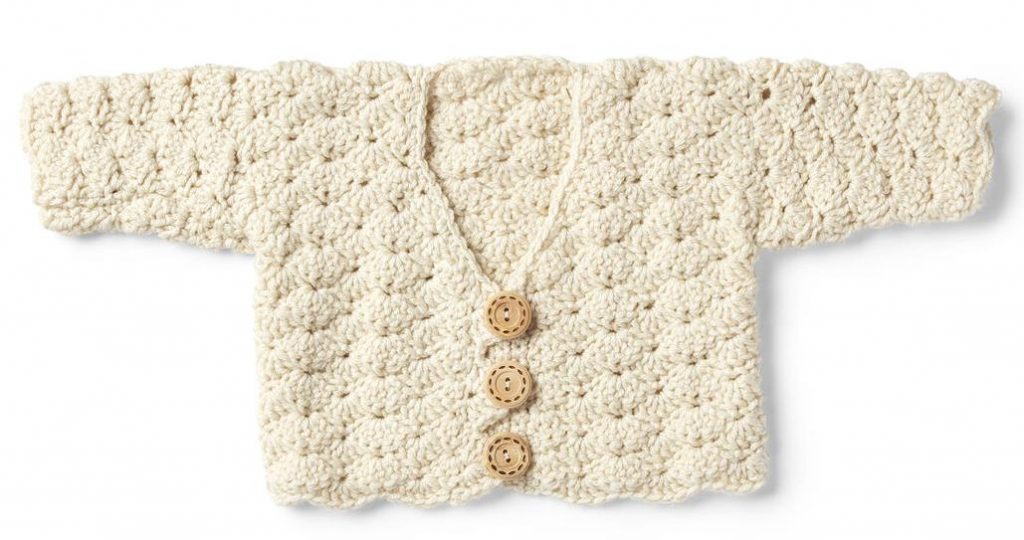 Want More Free Baby Crochet Patterns?
Here is another great collection of free crochet baby cardigan patterns.