Crochet a new baby a beautiful little cardigan that they will be warm and cozy in.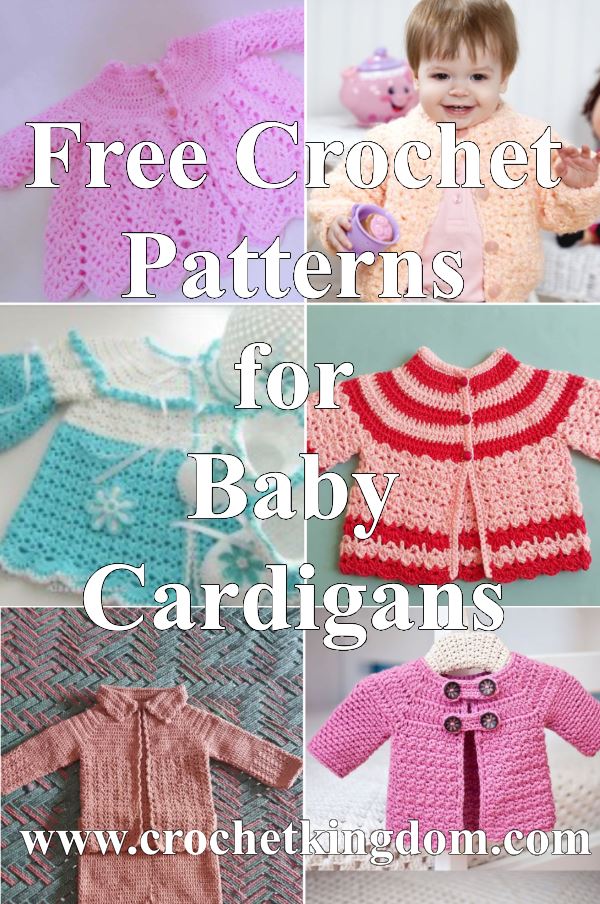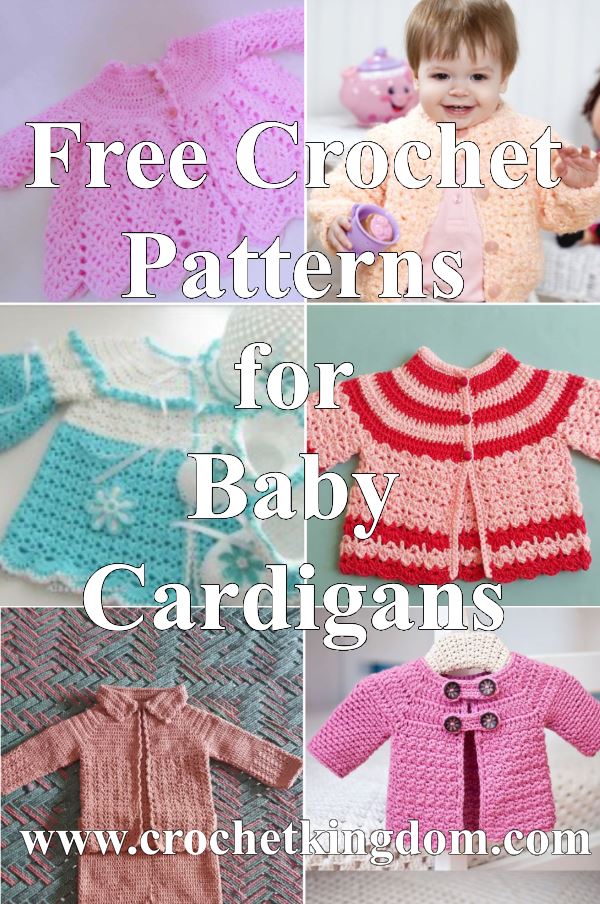 Free crochet patterns for babies cardigans.
Huggable Baby Jacket
Sizes: 6, 12, 18 and 24 months
Cute baby jacket to crochet.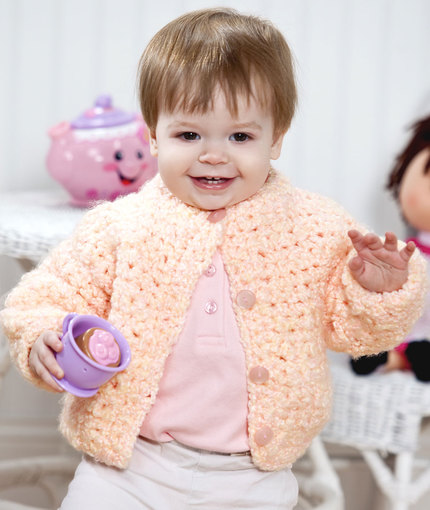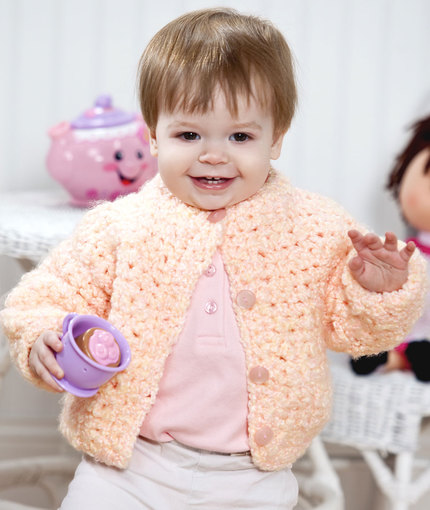 Baby Matinee Coat
Sizes: 12 – 18 months and 18 -24 months
Lovely matinee coat/jacket to crochet for baby.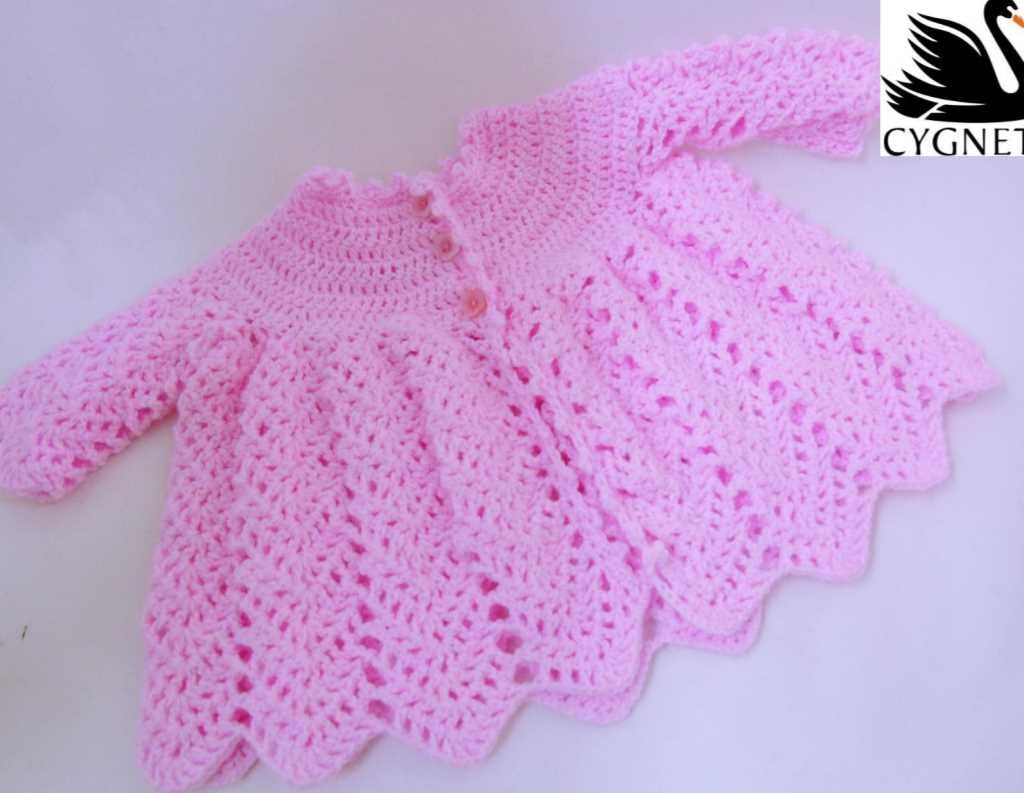 Victorian Rose Baby Sweater
Sizes: 6, 12, 18 and 24 months
Cute crochet cardigan pattern for a baby girl.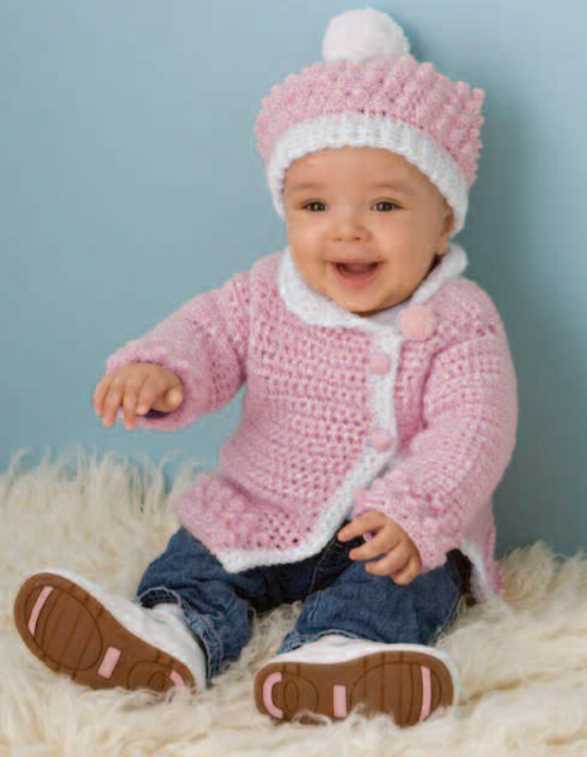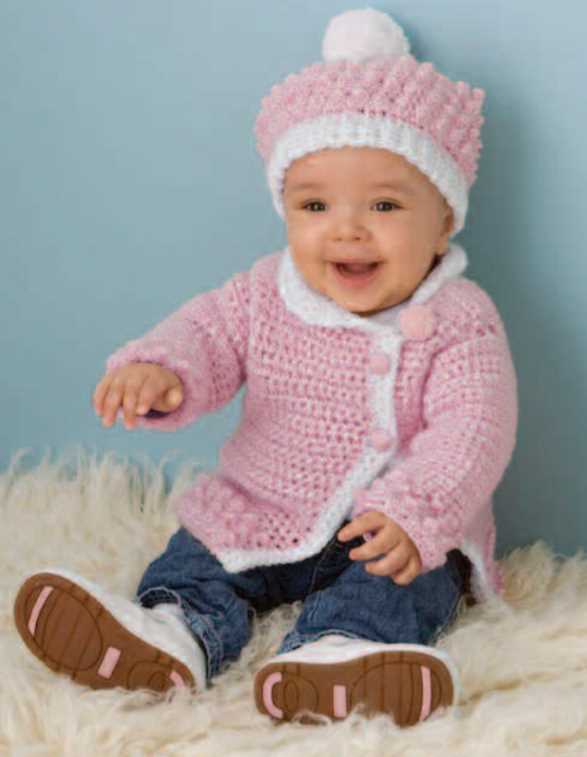 Crochet baby boy
Size: 12 month old baby
Baby boy pants and jacket to crochet.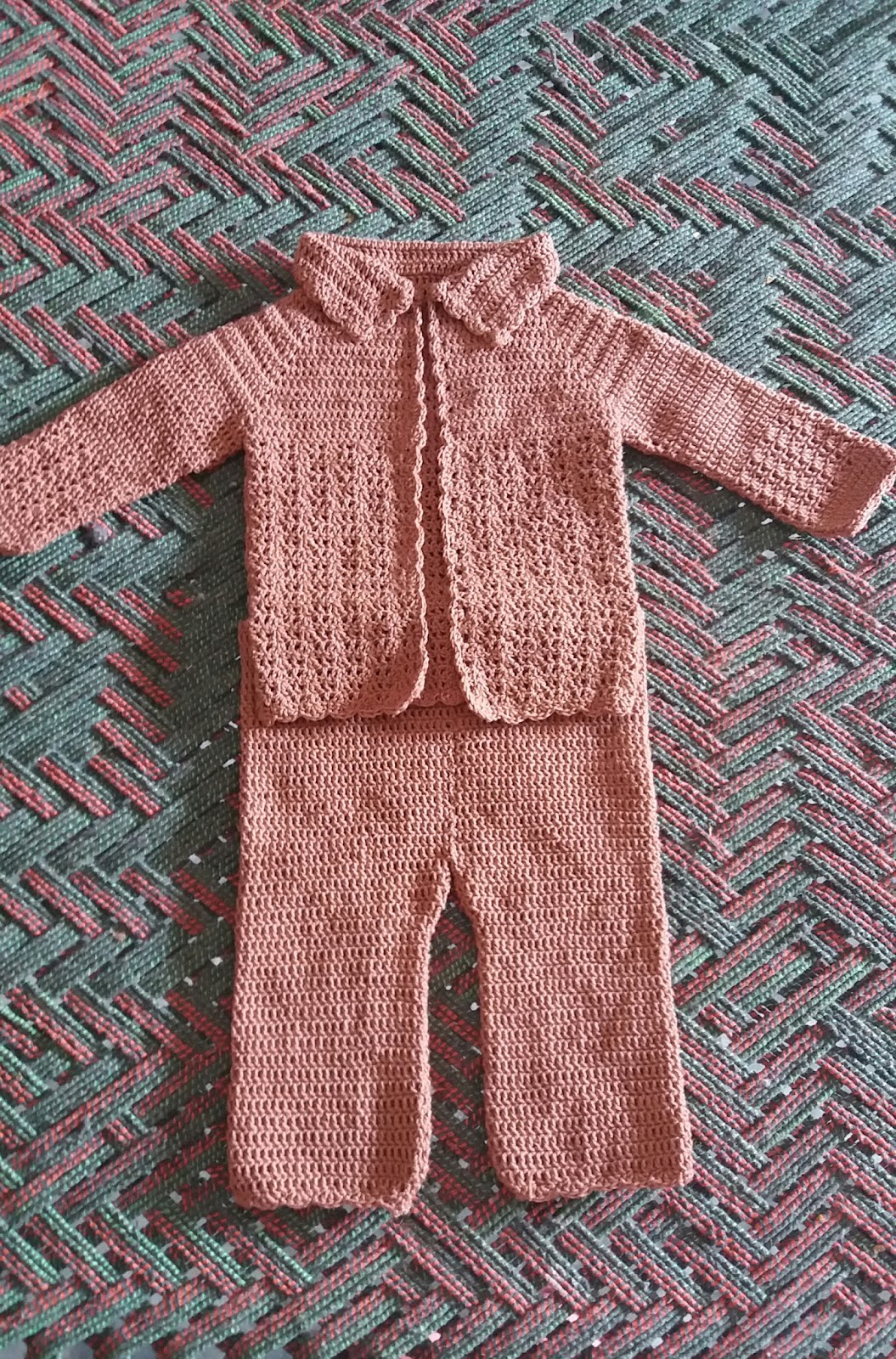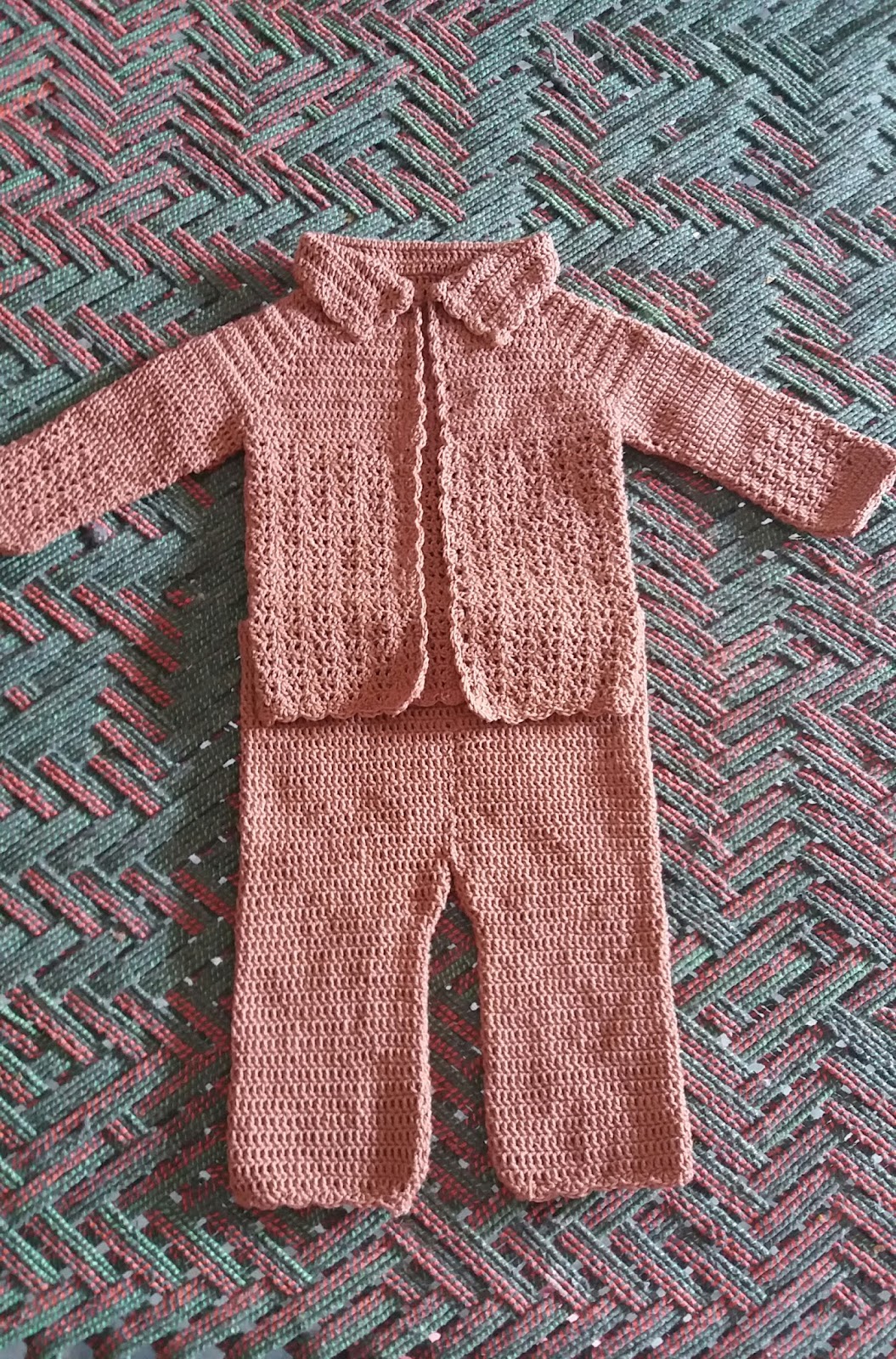 Baby and Kids Cardigan
Sizes: 0-3 months, 12 months, 2 years and 4 years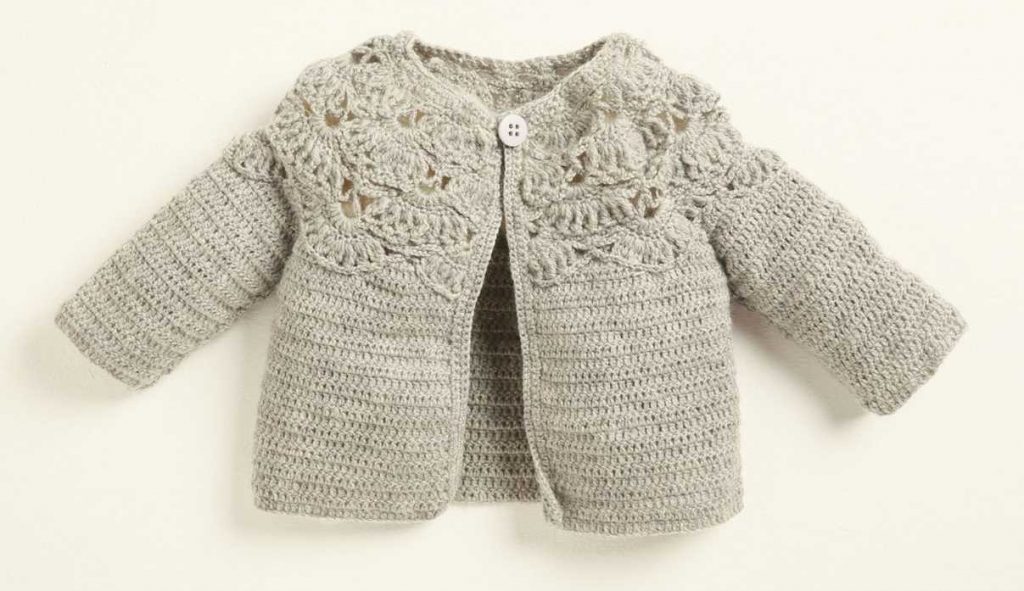 Taking Sides Crochet Cardigan
Sizes: 6 months and 12 months
This one-button cardigan is a quick and easy project for beginners! The cuffed sleeve and collar make it a standout in baby's wardrobe.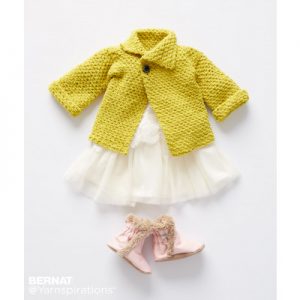 Buttoned Jacket
Sizes: 0-3, 3-6, 6-12 and 12-24 months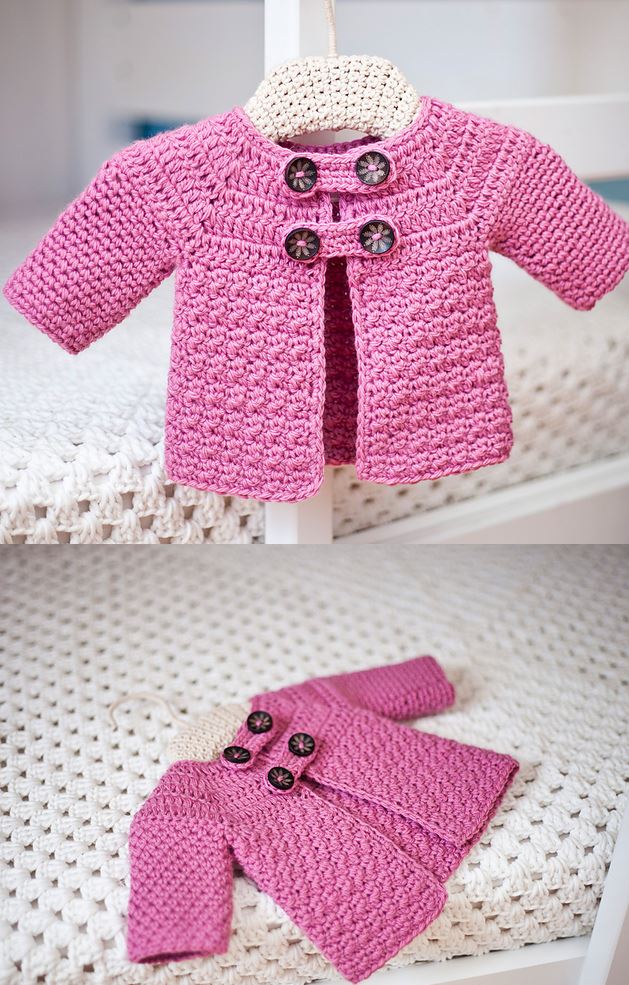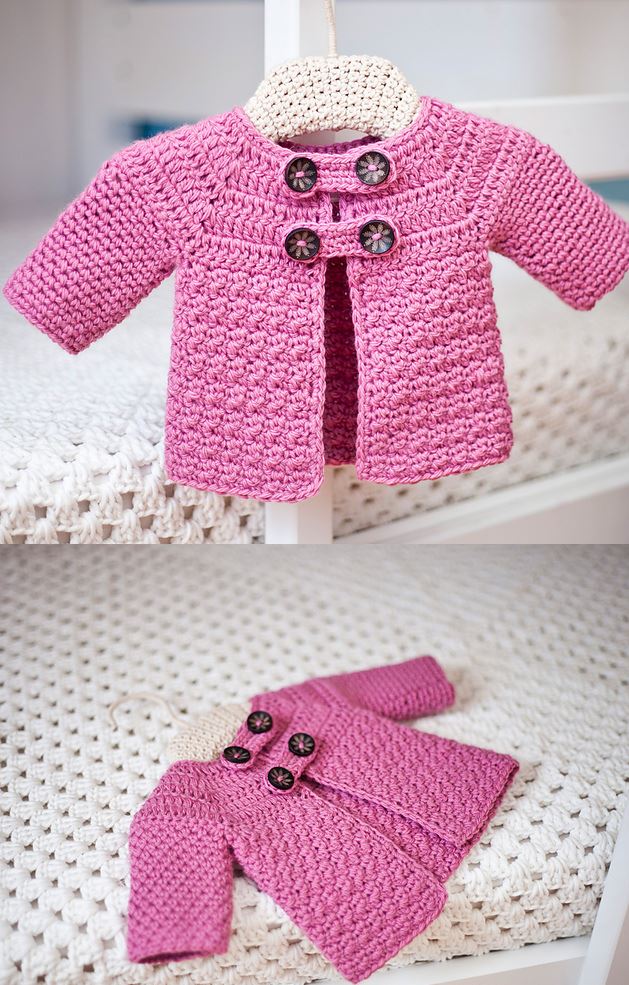 Crochet Baby Jacket Set
Sizes: Newborn, 3 mos, 6/12 mos
Crochet this matching baby jacket and hat set with little ears on top! Made for 3 different sizes, you can stitch more as they grow!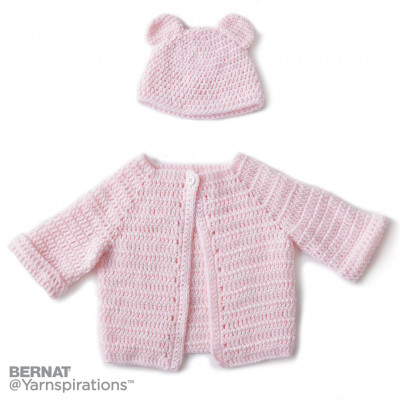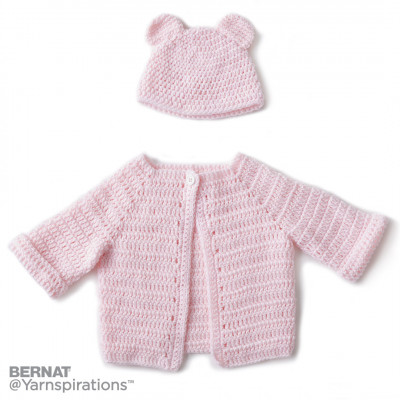 Special Gift Jacket
Sizes: 3-6 mo (1-2 yr, 4-6 yr, 6-8 yr, 8-10 yr)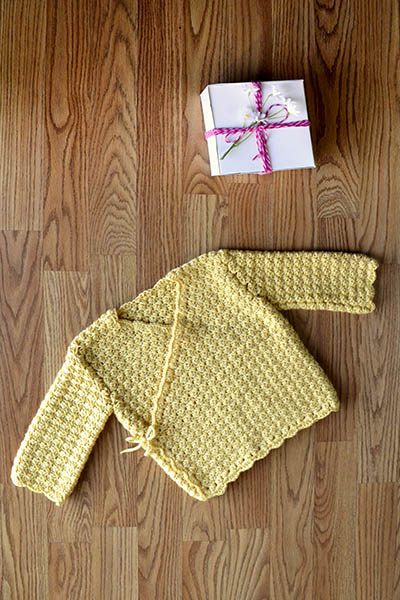 Baby Lacy Set
Free crochet patterns for babies cardigans with matching cardigan, bonnet, and booties.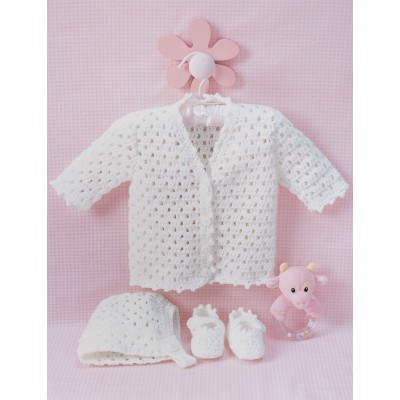 Sweet Baby Hoodie
Sizes: 6 to 24 months
Crochet cute baby hoodies with this pattern.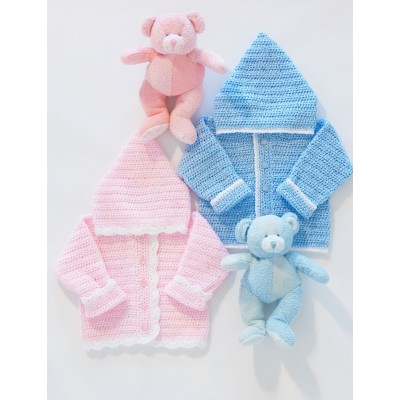 Baby's First Cardigan
Sizes: 6 to 12 and 18 to 24 months
Whether making this cardigan for your own or someone else's little bundle of joy, this easy crochet project will turn out adorable!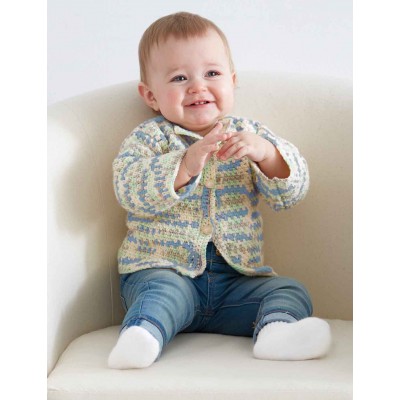 Funky Newborn Layette
Directions are for size Newborn. Finished Chest: 18" Finished Length: 8"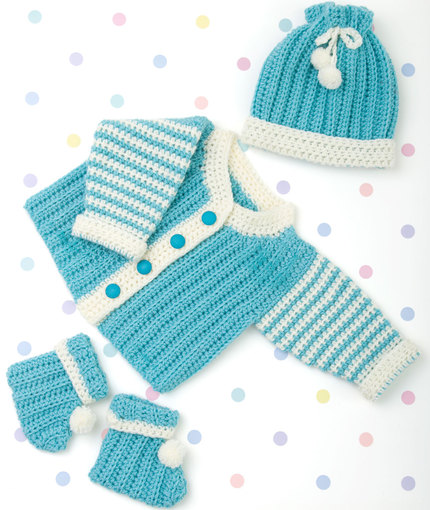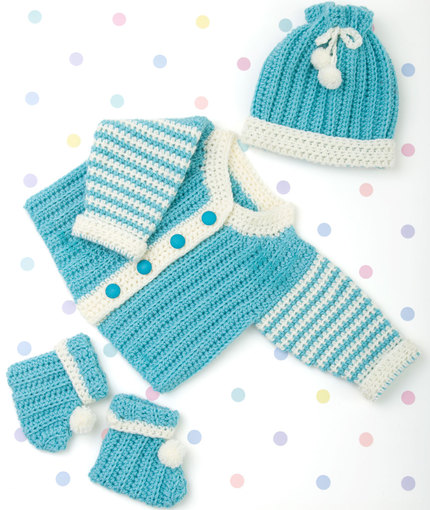 Baby Sweater
Sizes: 0-3 months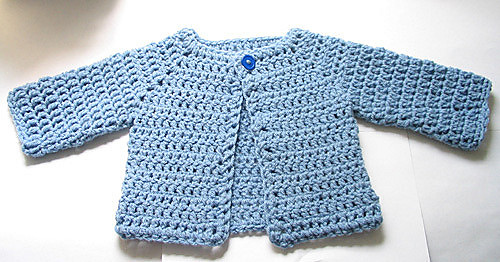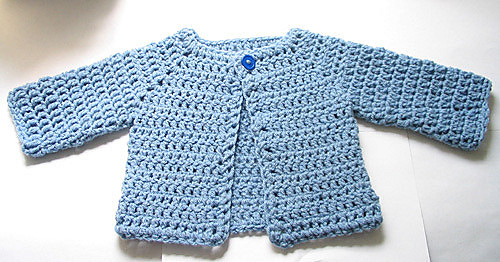 Top down
Sizes: Newborn
This pattern is very simple if you follow it step by step and don't deviate even when it doesn't seem to be working.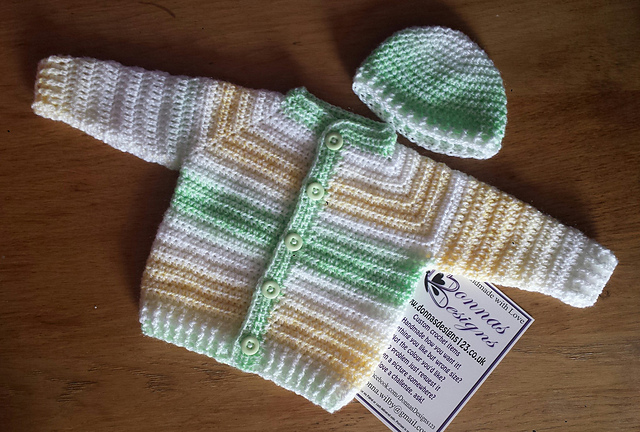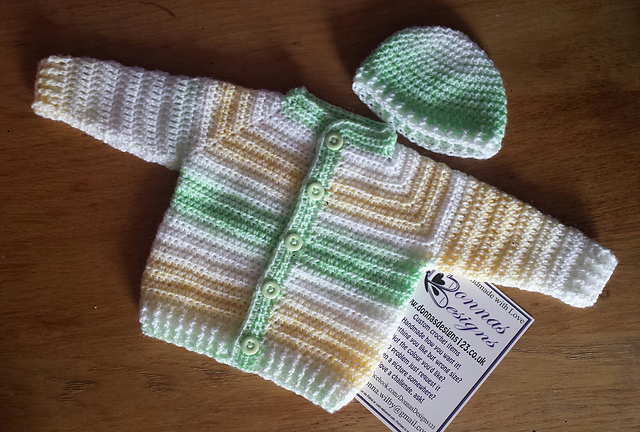 Crocheted Baby
Crochet baby jacket round neck, this crocheted sweater sweet accessory every season for newborn to large.