With over 50 free crochet butterfly patterns to make you will never be bored again! For your crocheting pleasure we have an amazing collection of colorful darling butterflies for you to make and use in a variety of creative and fun ways! Colorful butterflies are the perfect accompaniment to pretty spring flowers, use these free crochet butterfly patterns to create embellishments for your sweaters, hats, scarfs, crochet bikinis and more! Wear crochet butterflies as a pretty pin to dress up your wardrobe or turn it into a dazzling necklace by attaching a small ring or hook to the back and adding a chain. It can also add a decorative touch to your real plants around your home. The possibilities are infinite!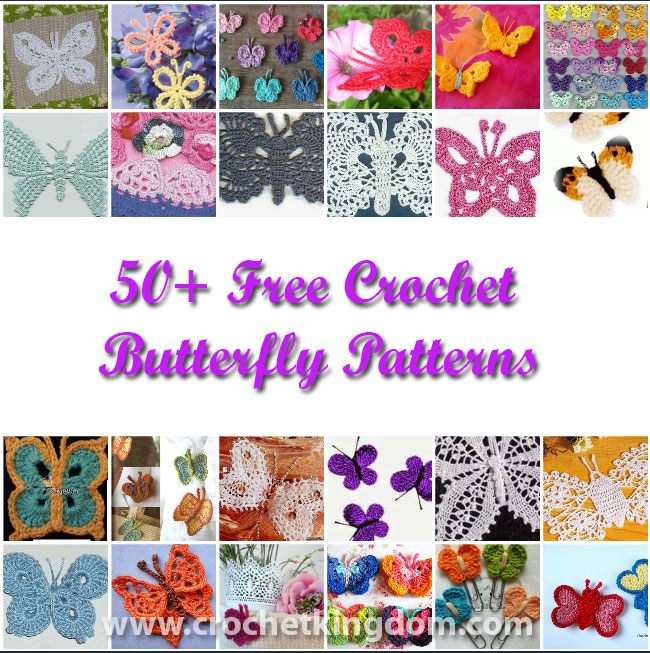 Lovely Crochet Butterfly Pattern
Create this amazing cotton crochet butterfly pattern for free! The size of the butterly is about 3,5″ x 4,5″ – 9 x 11 cm.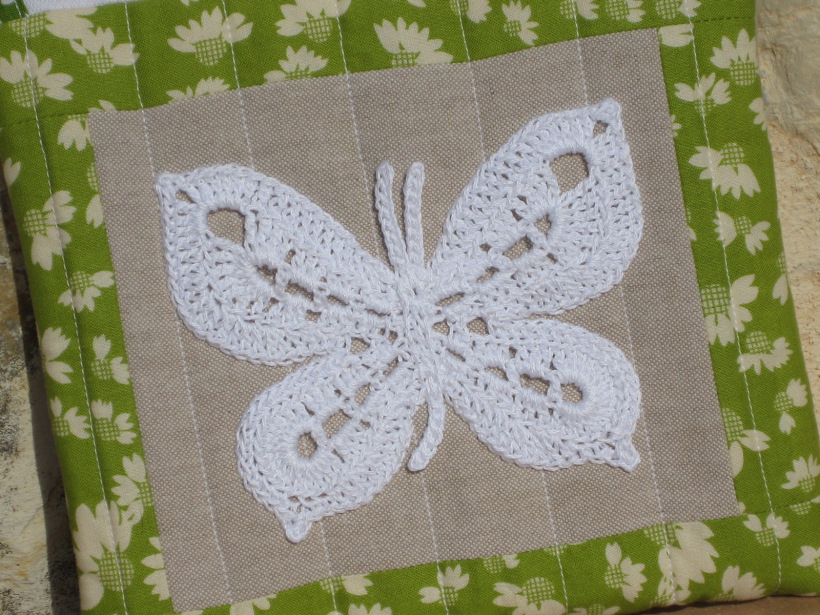 Crochet Butterflies 3D
Great for brooches, hair slides, handbag charms or adding a special extra something to a gift wrap. Vary the yarn thickness and hook size to make different sizes, use just one colour for a more sophisticated look.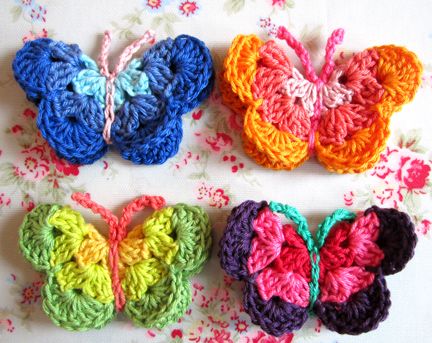 Dainty Butterfly
Colorful butterflies are the perfect accompaniment to pretty spring flowers, so for your stitching pleasure, here is a darling Dainty Butterfly that you can use in a variety ways.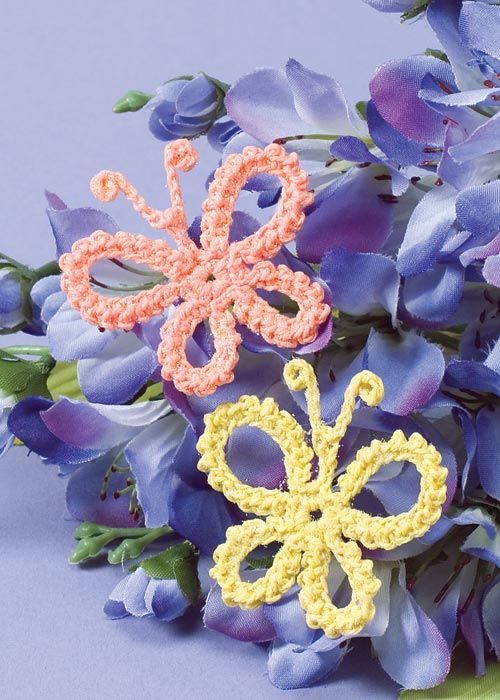 Crochet Butterfly Pattern
A crochet video tutorial pattern to creates colorful little butterflies.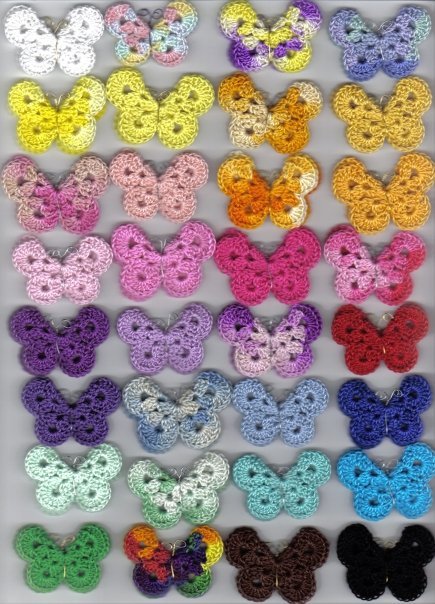 Crochet Butterfly Pattern
Double winged lace crochet butterfly to make with diagram instructions!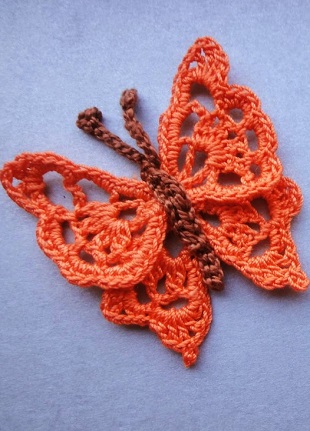 Cute Butterfly Crochet
Crochet a cute butterfly in 5 minutes!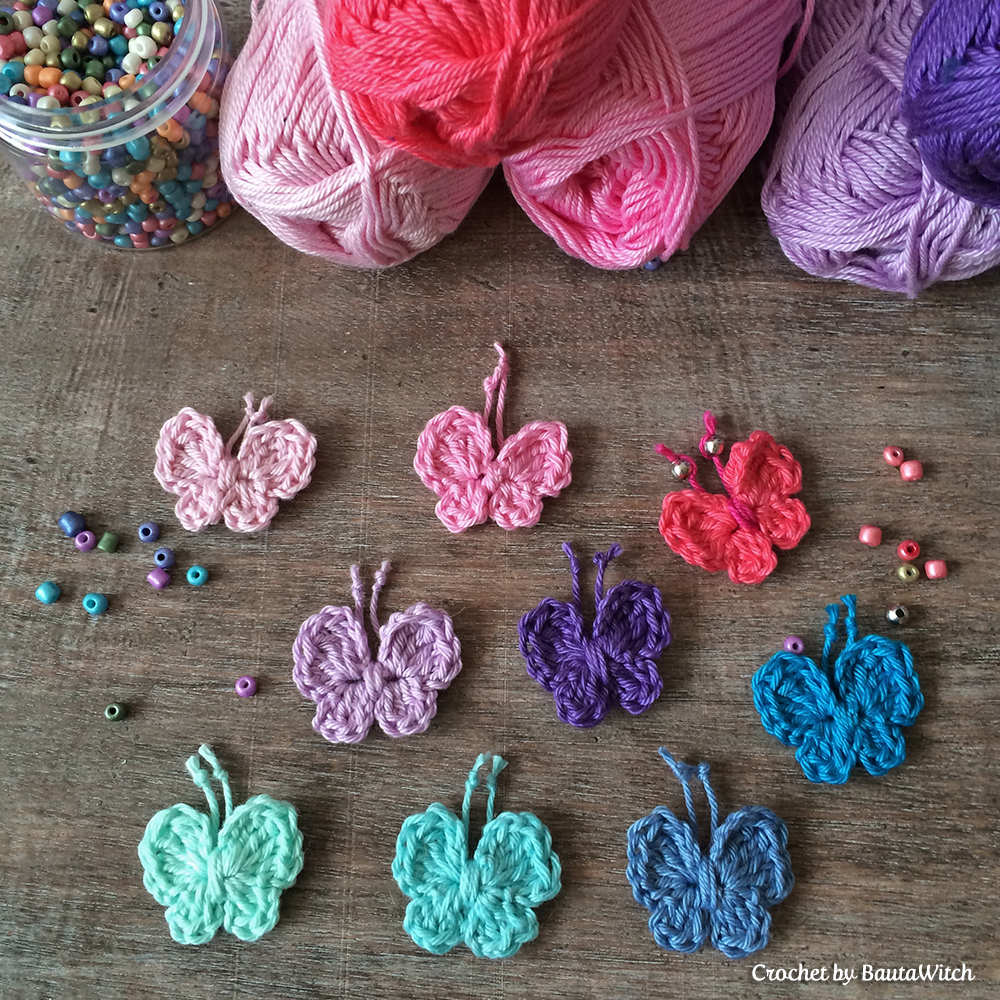 Crochet Swallow-Tailed Butterflies
There is a little loop on the back so that it can be used on a hair-clip or threaded on to a ribbon. Omit the antennae and you have "fairy wings" for a doll if you thread it on a ribbon and tie it around her waist!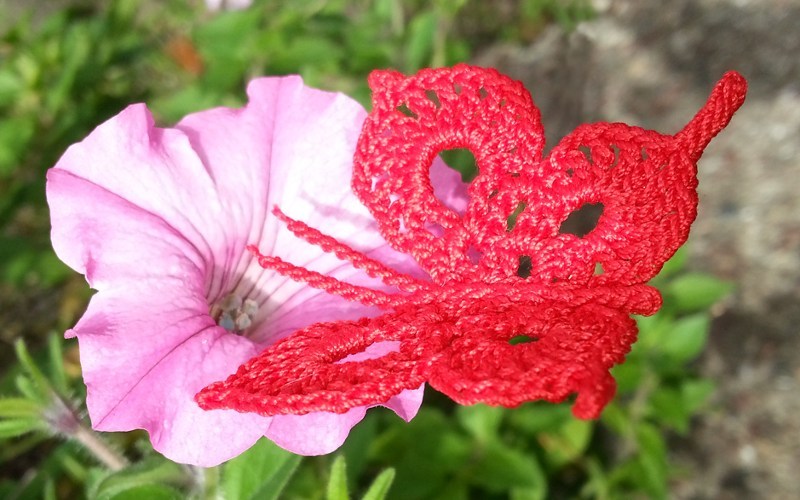 Crocheted 3D Butterfly
Thread size 10. Hook size #7/1.65mm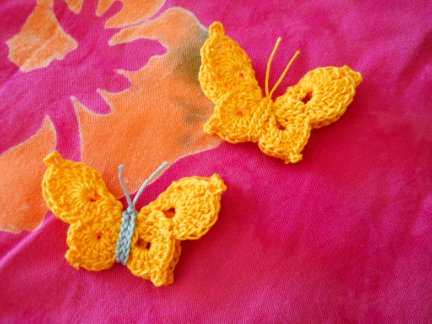 Crocheted Hearts Butterfly
Beautiful Butterfly Applique made from crocheted hearts. Crochet hearts according to the instructions and then just sew them together! It is easy and fun to make and the result is very cute.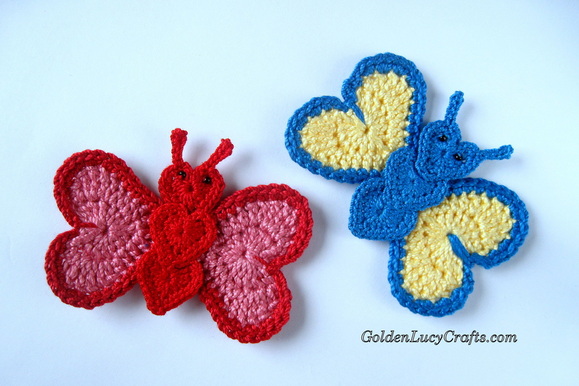 Butterfly Applique
These would be great for applying to any projects or as home decor for example kitchen towels, etc., making it into a keychain or turning them into fridge magnets . Approx. size: 1.0″H x 1.0″W but can vary based on yarn and hook size.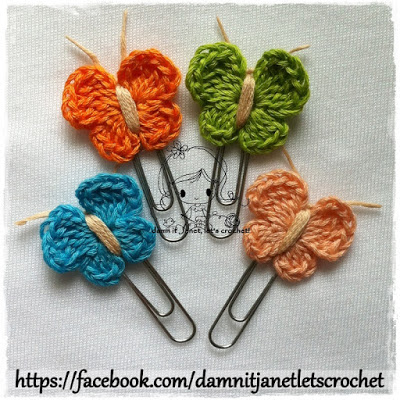 Cute Crochet Butterfly
With simple diagram to follow, these crochet up very cute, make them in different colors!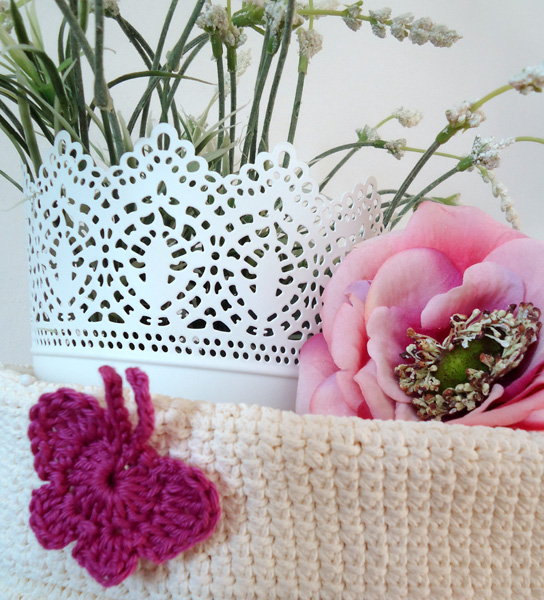 Decorative Crochet Butterflies
Lovely crochet pattern, this is in Spanish but if you can follow crochet diagrams you can make these easily!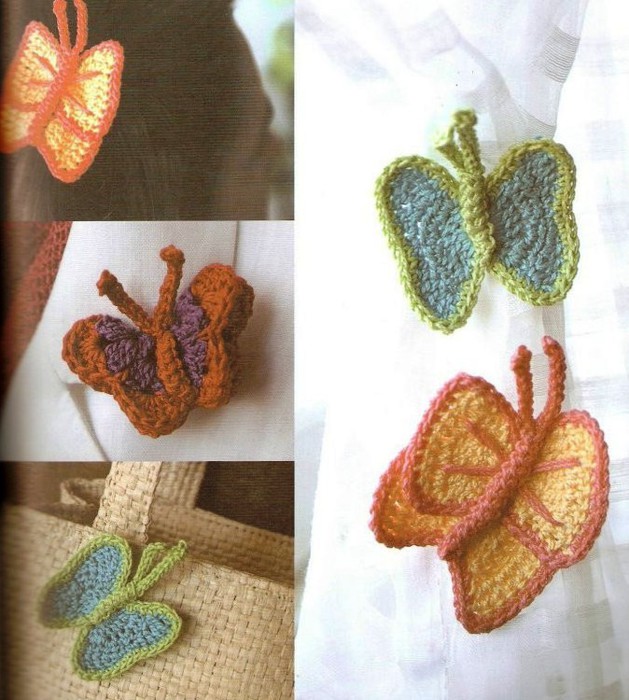 3-D Butterfly
Another cute 3-D Butterfly for you to crochet!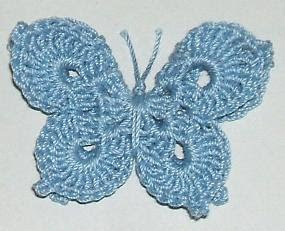 Here are some more amazing free butterfly patterns with diagrams found from pinterest!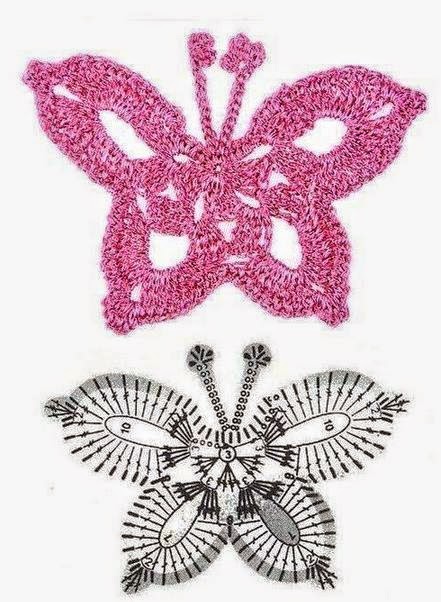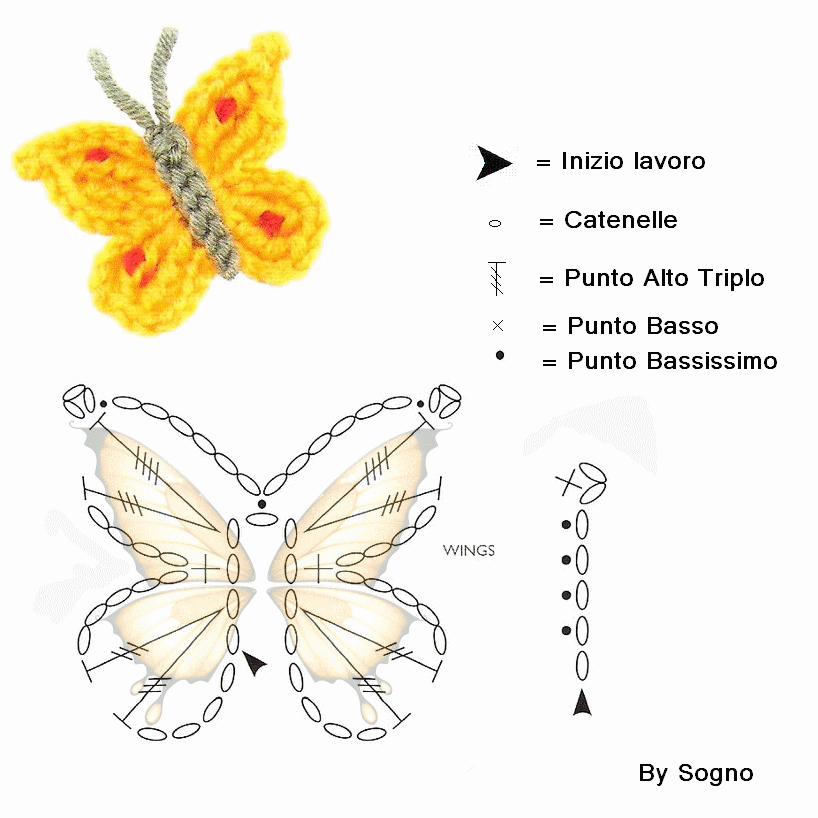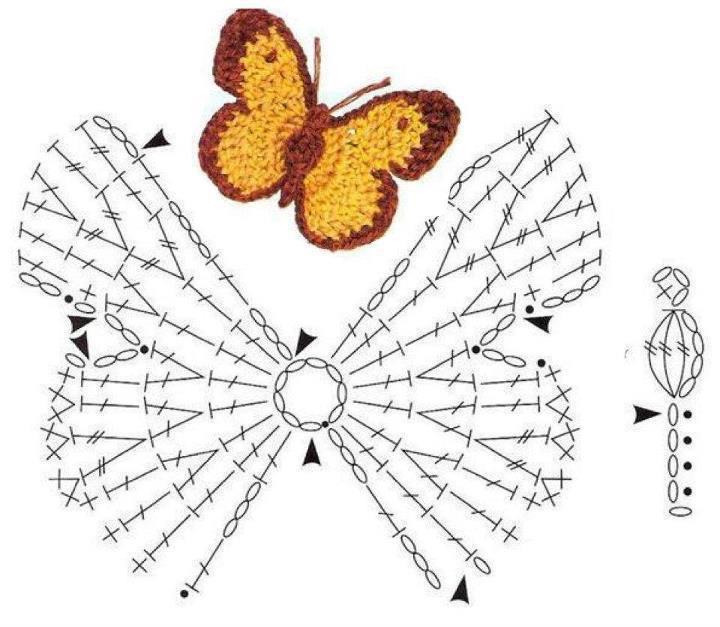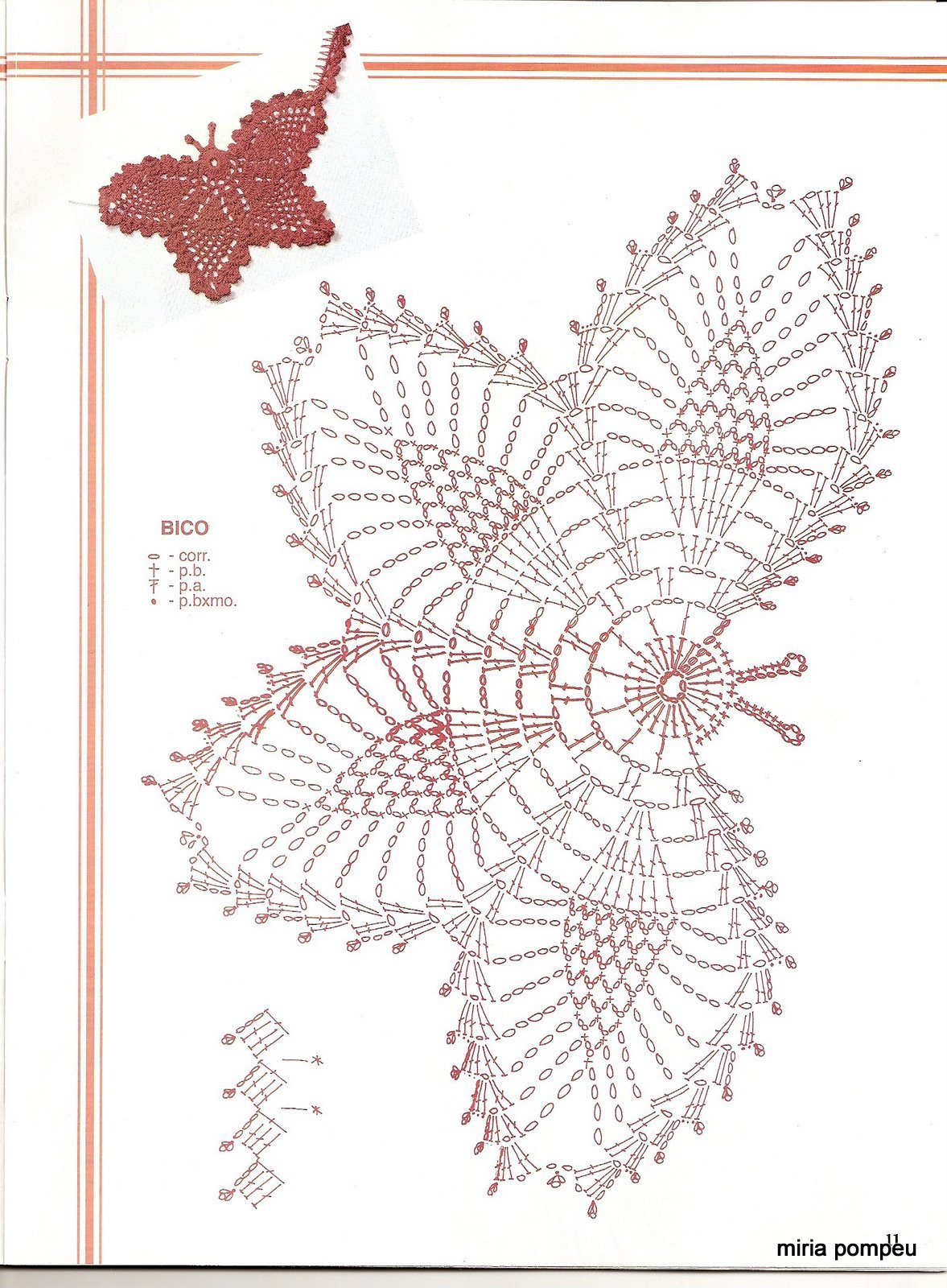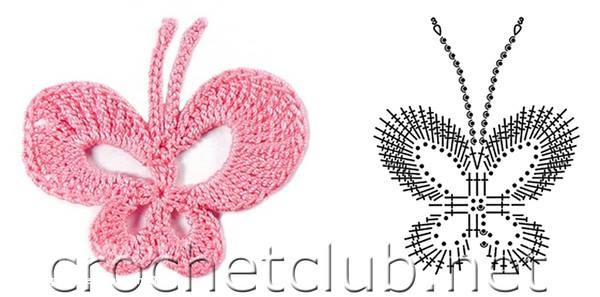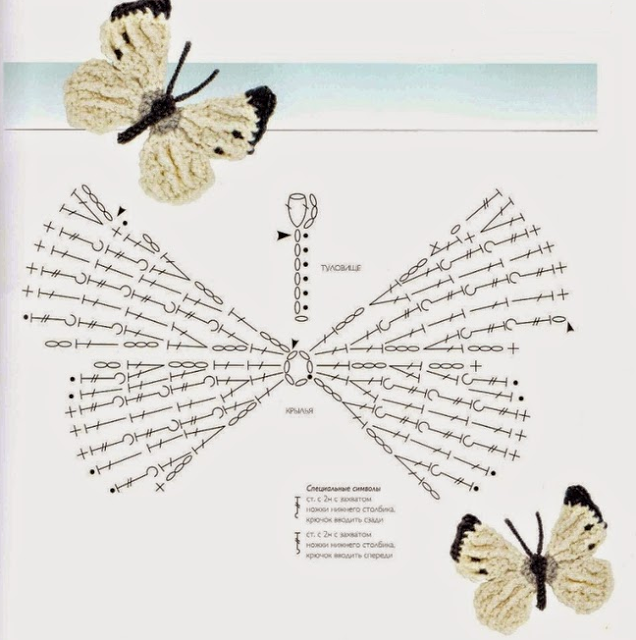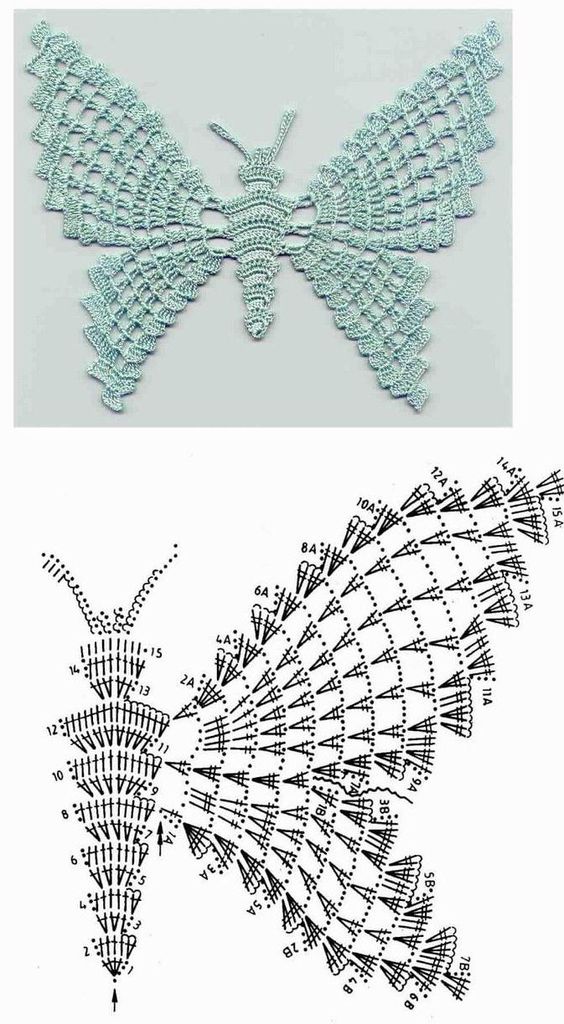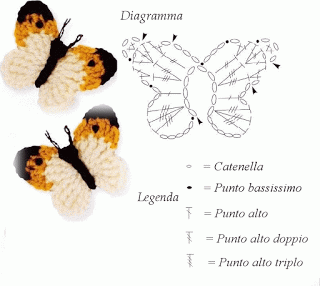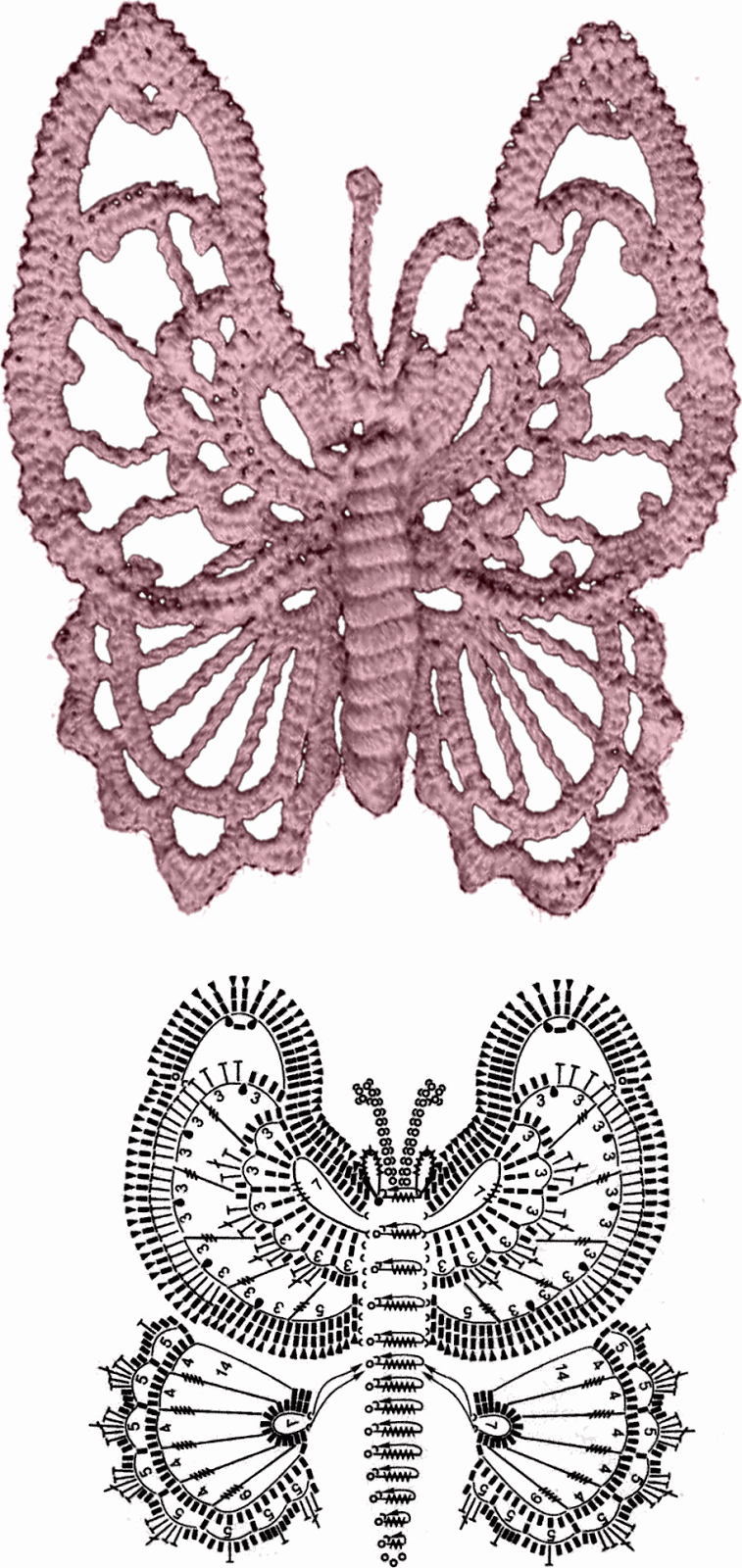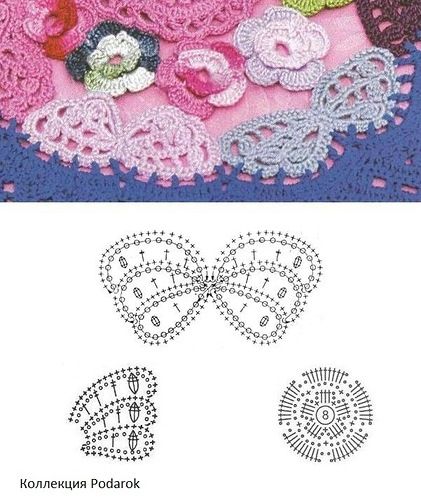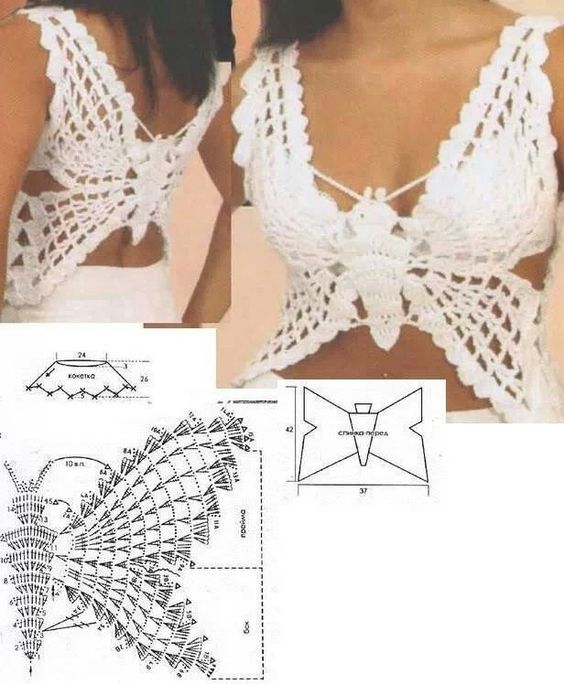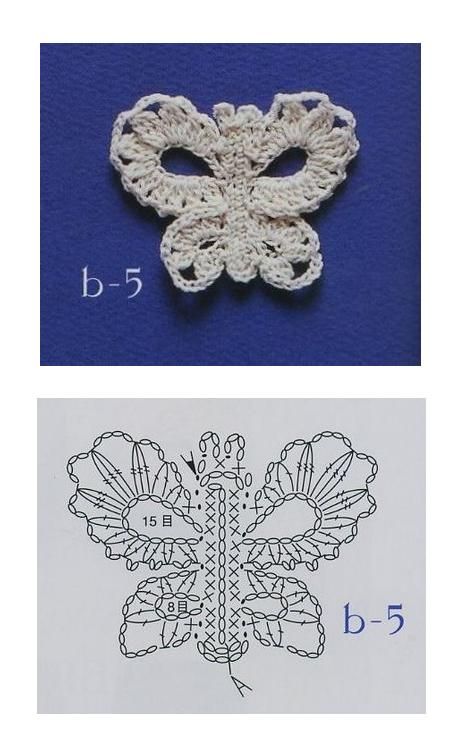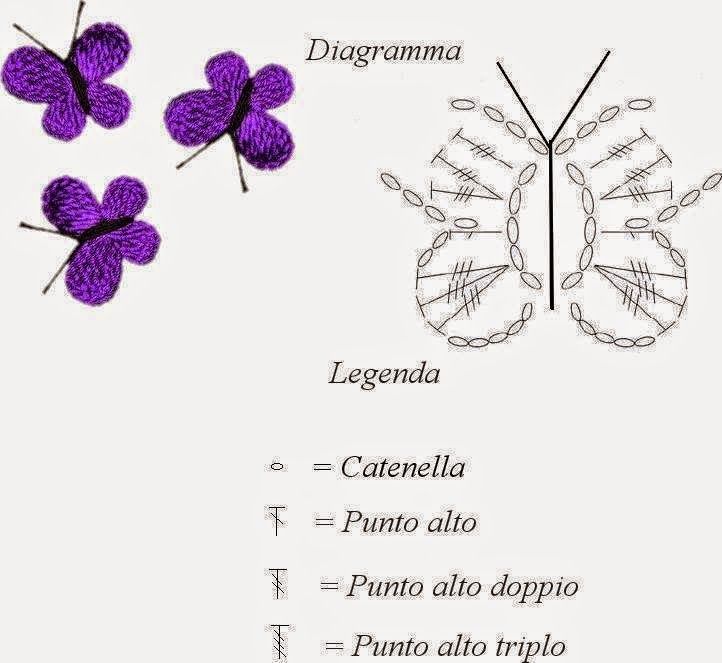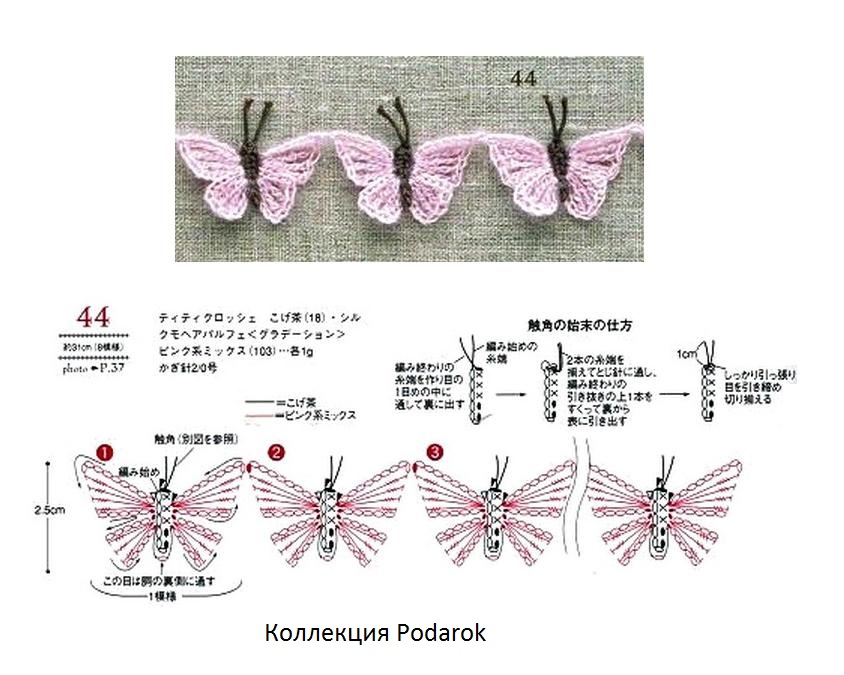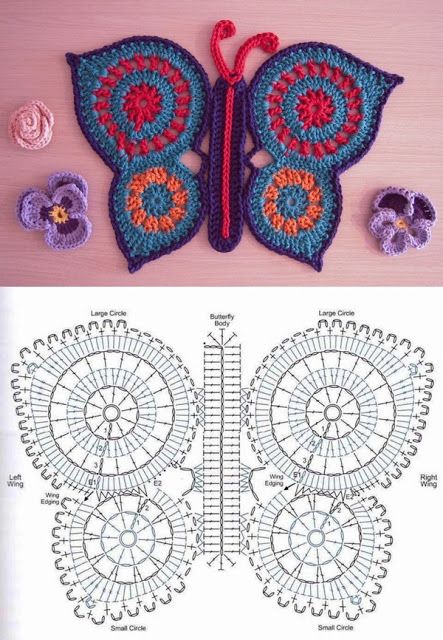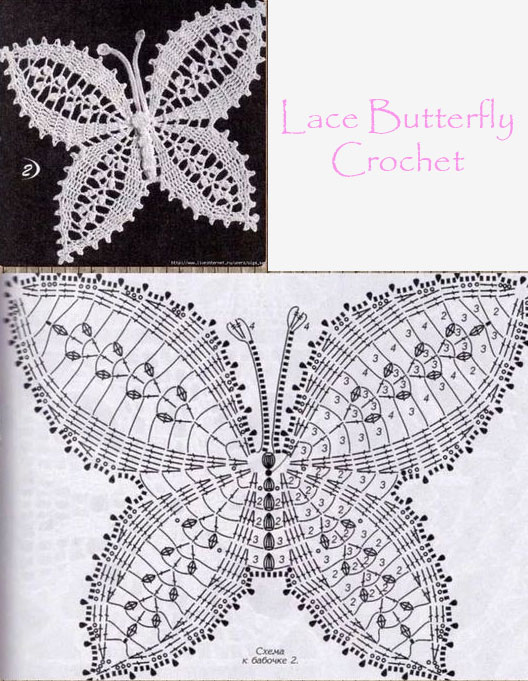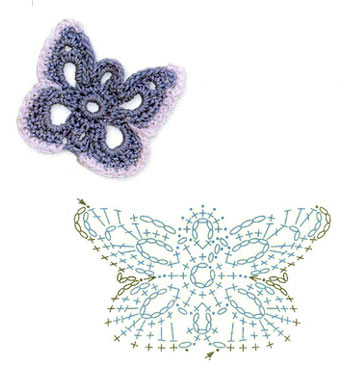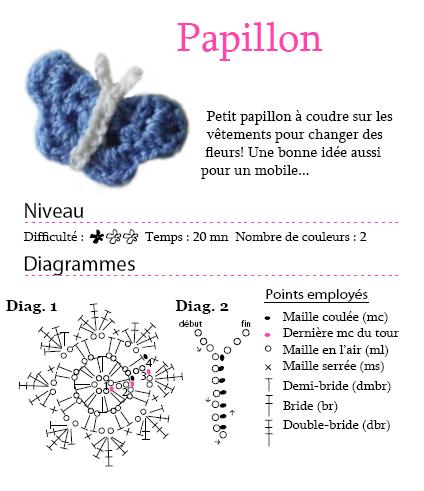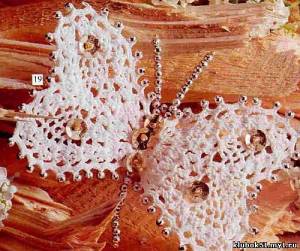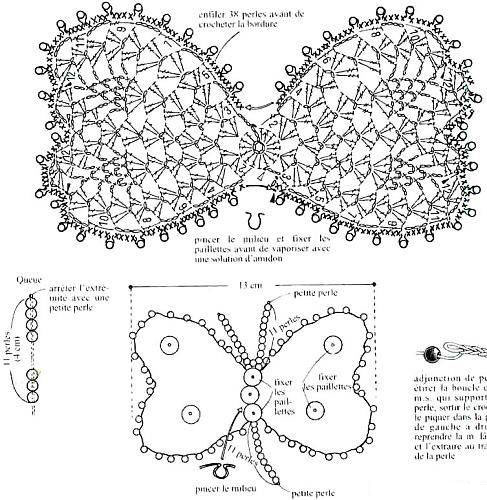 And we found even more so be sure to get your hooks out for this free crochet butterfly patterns extravaganza!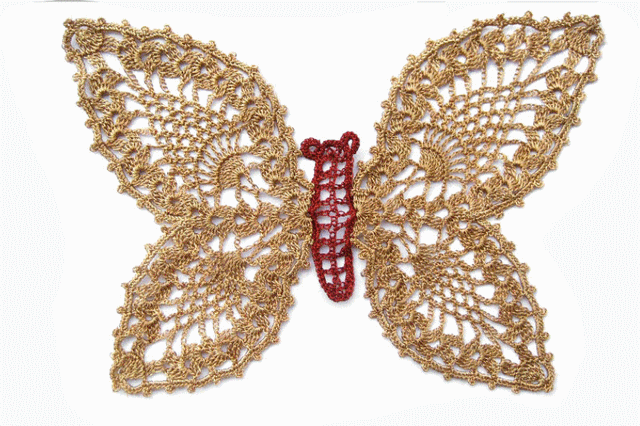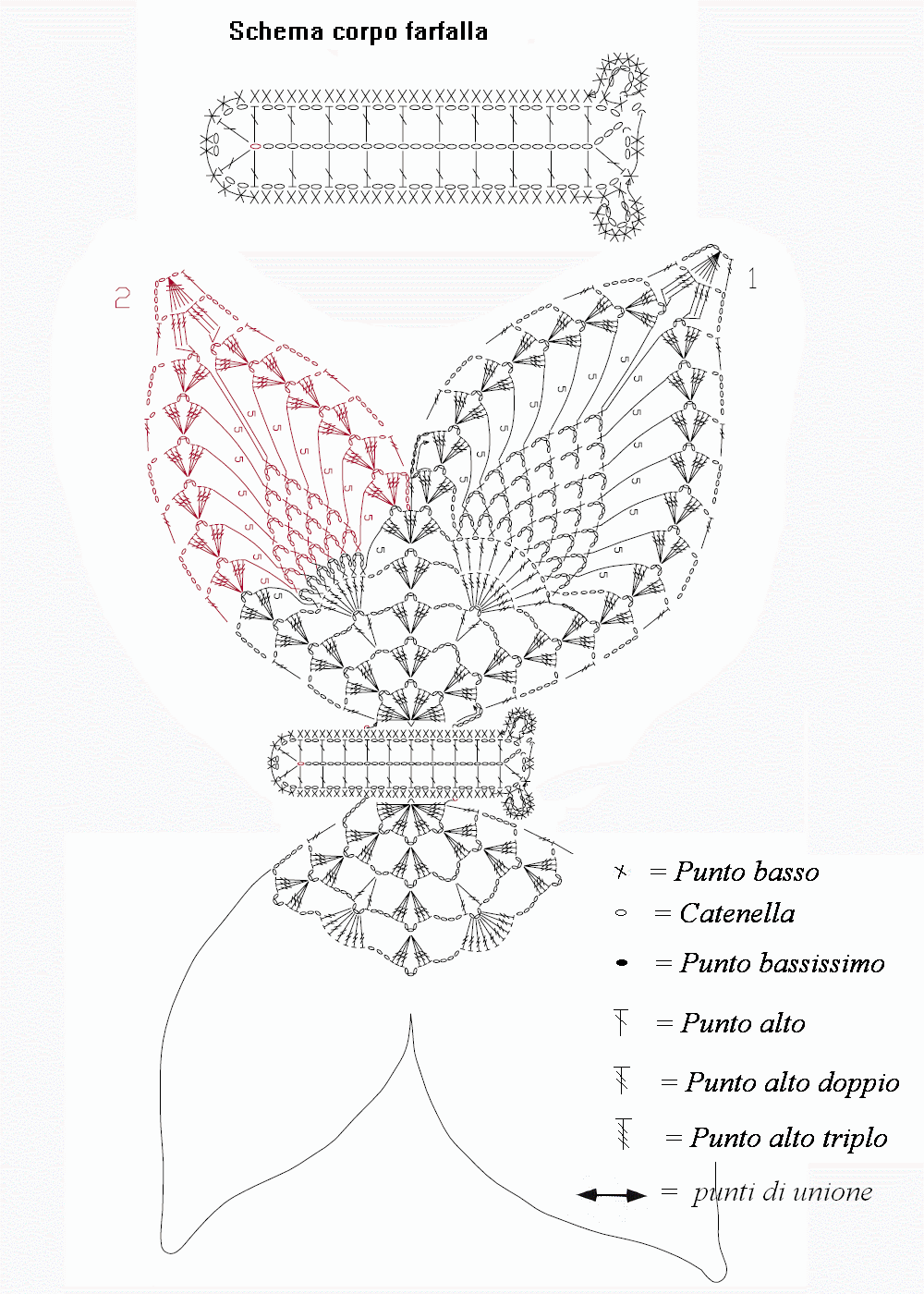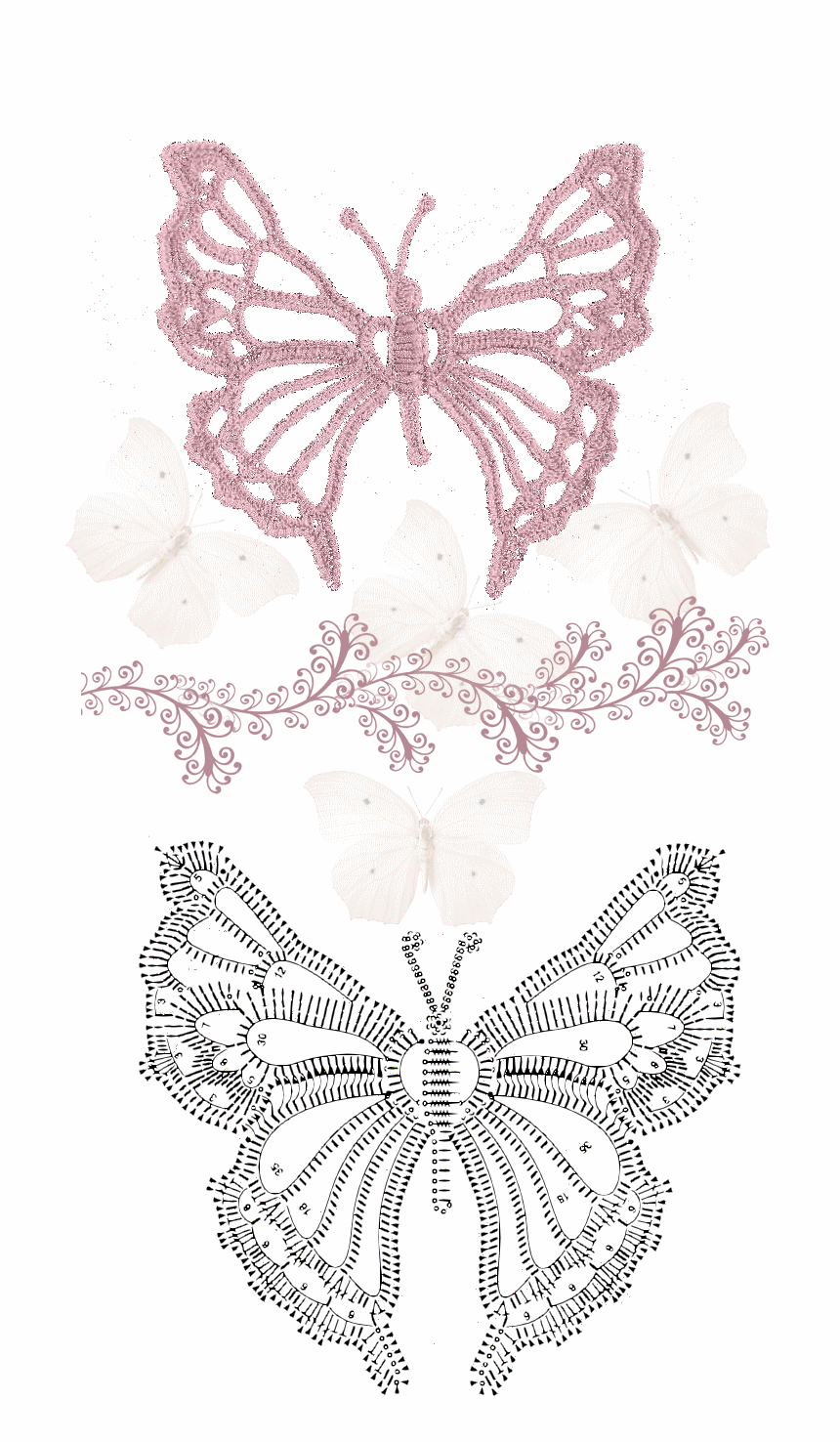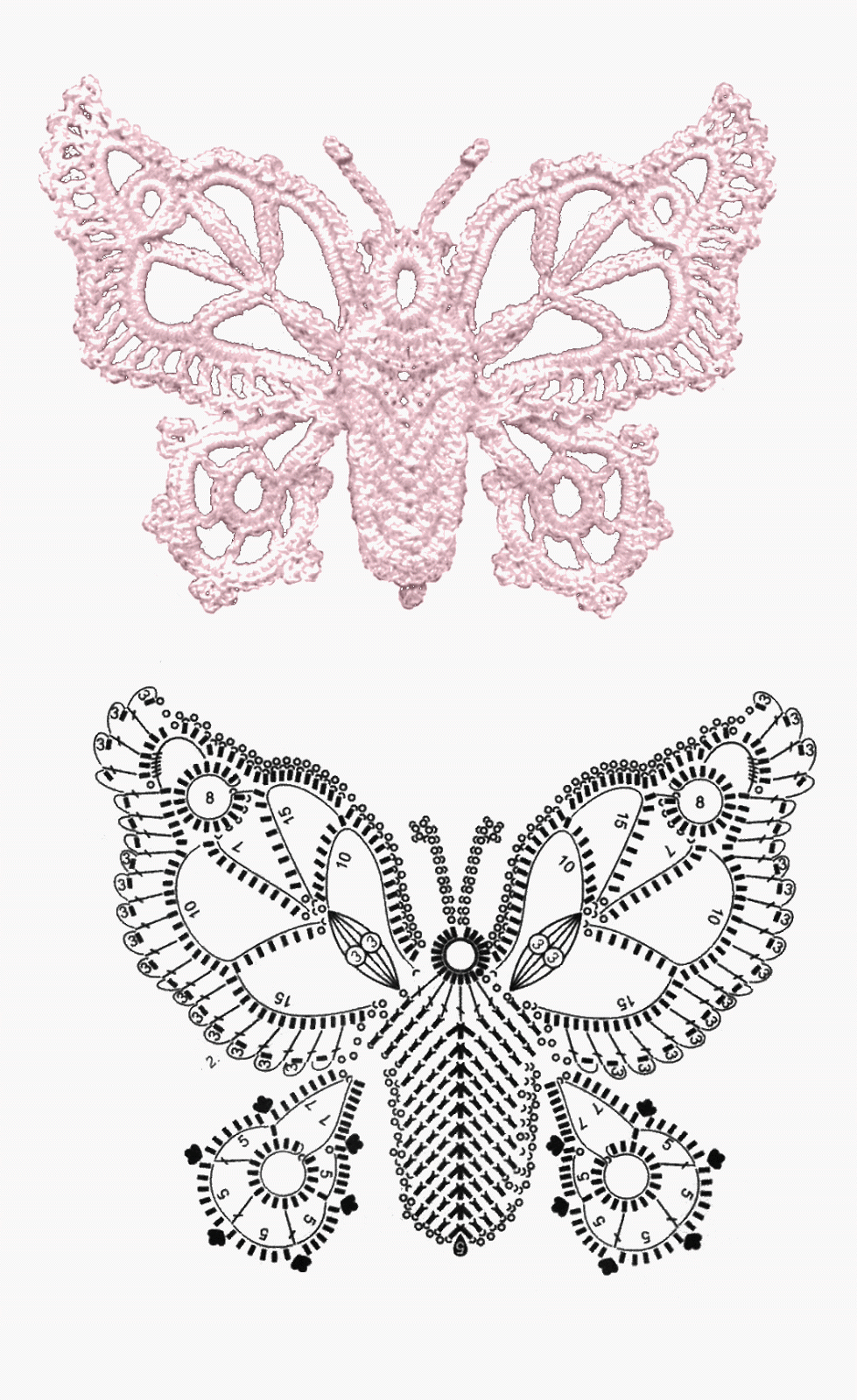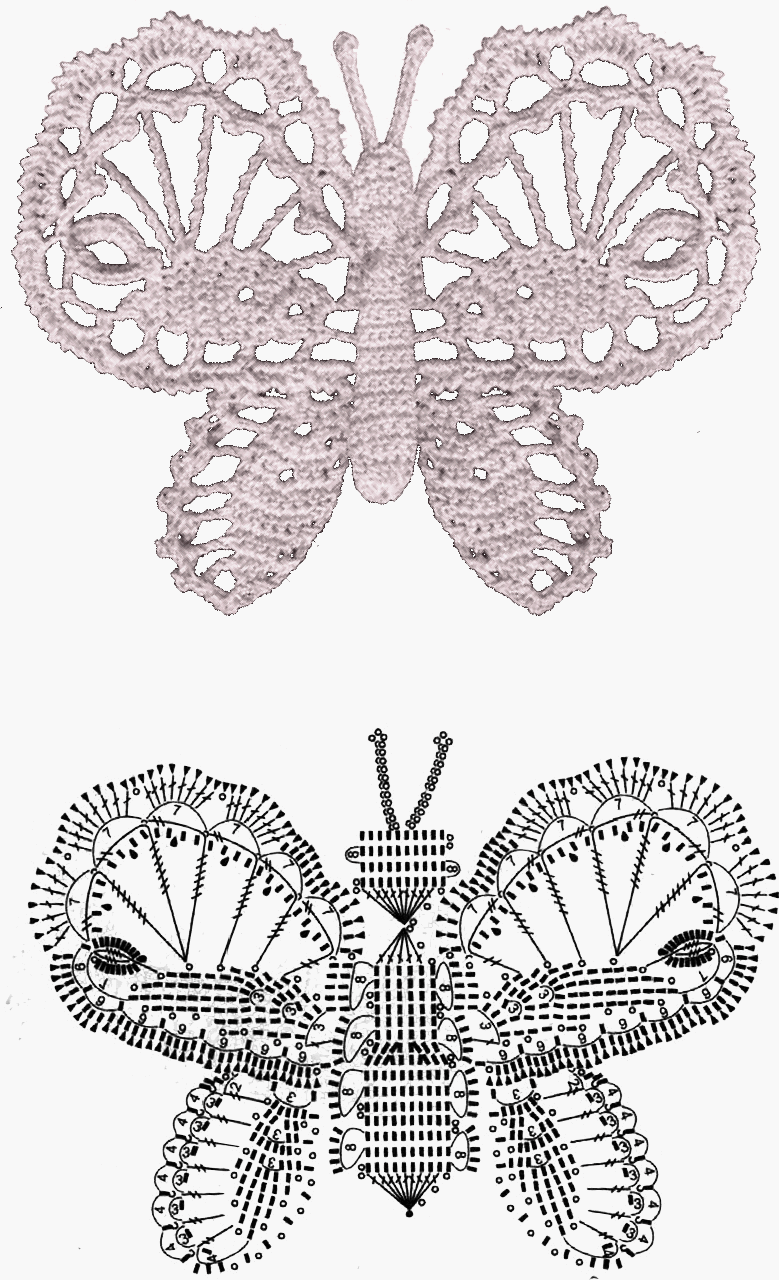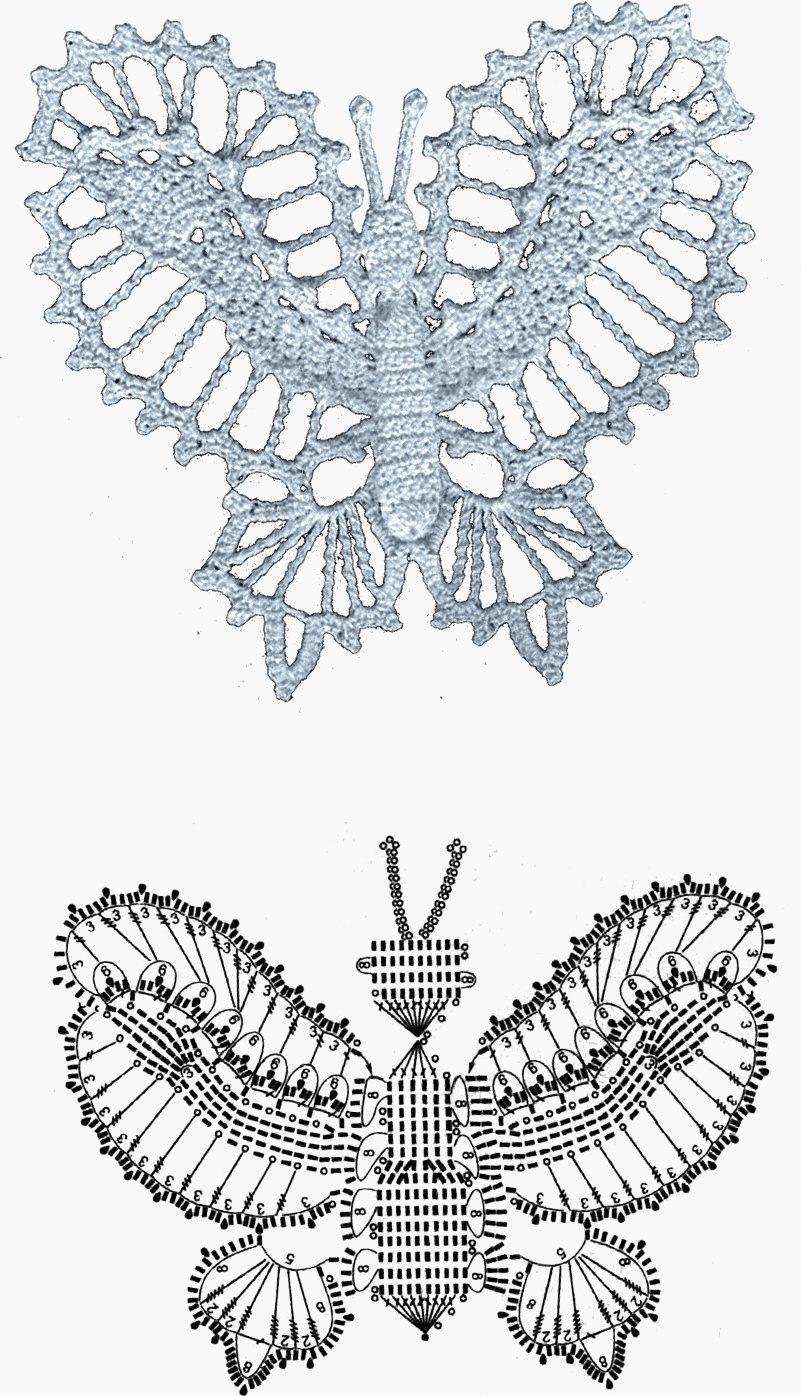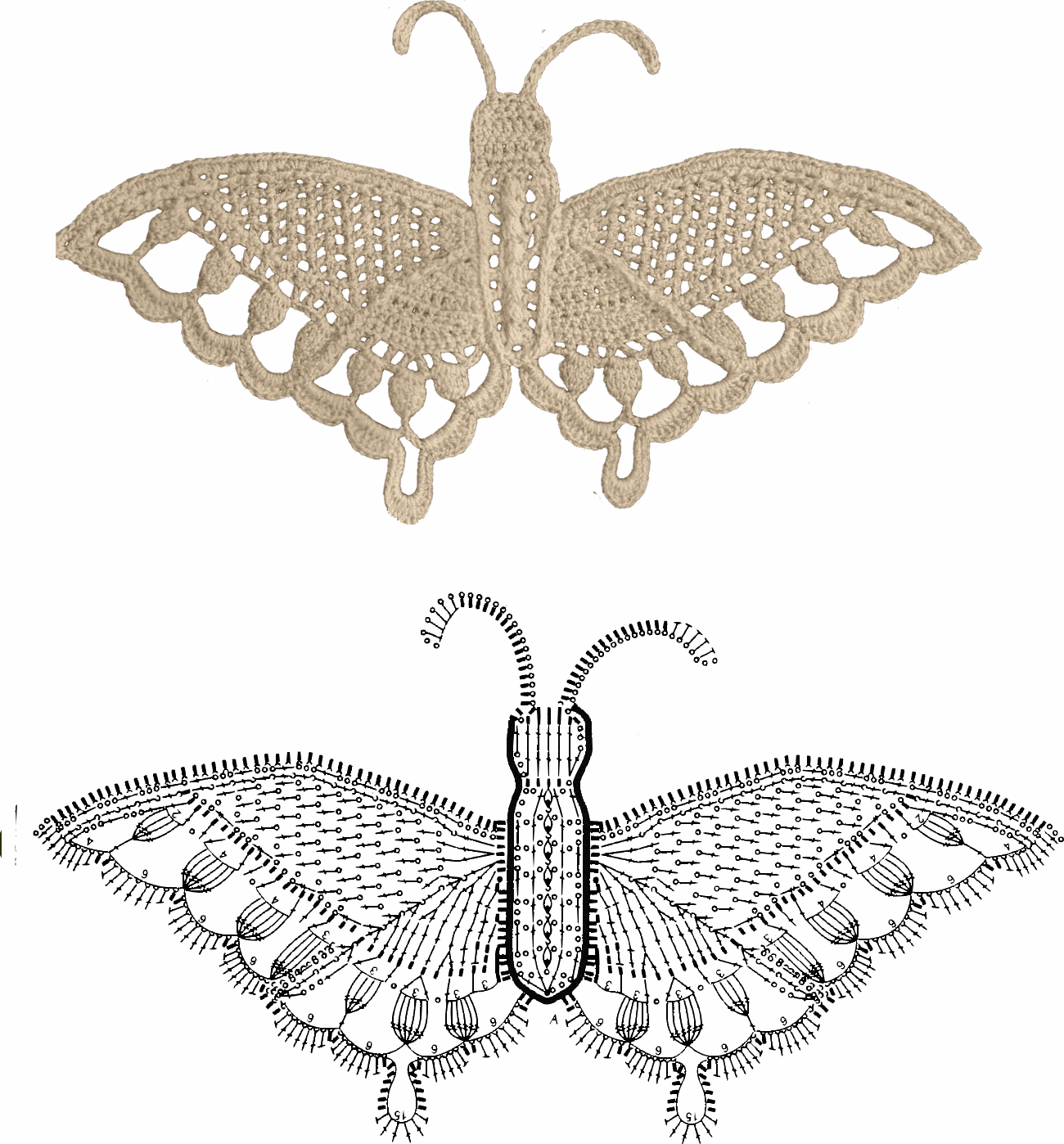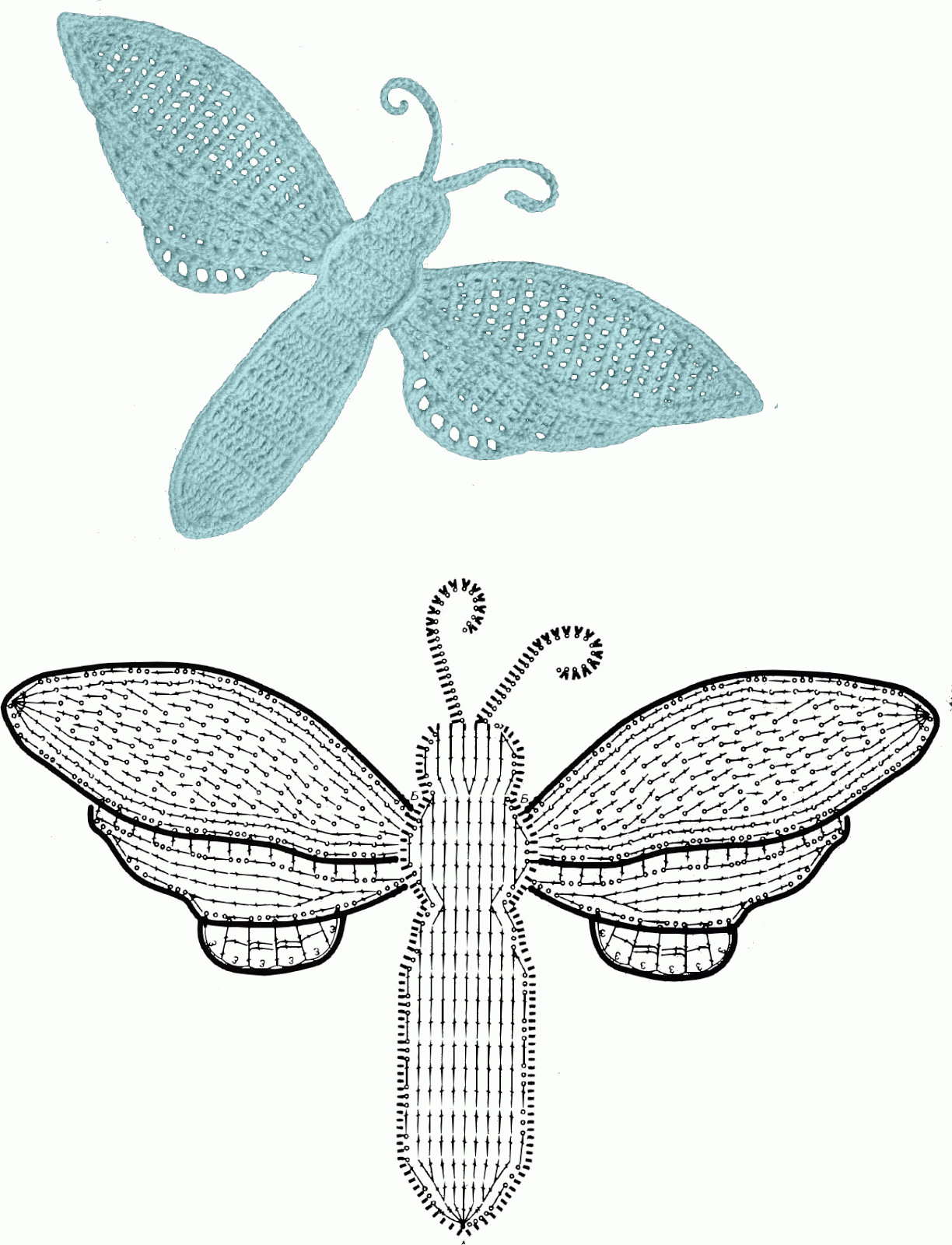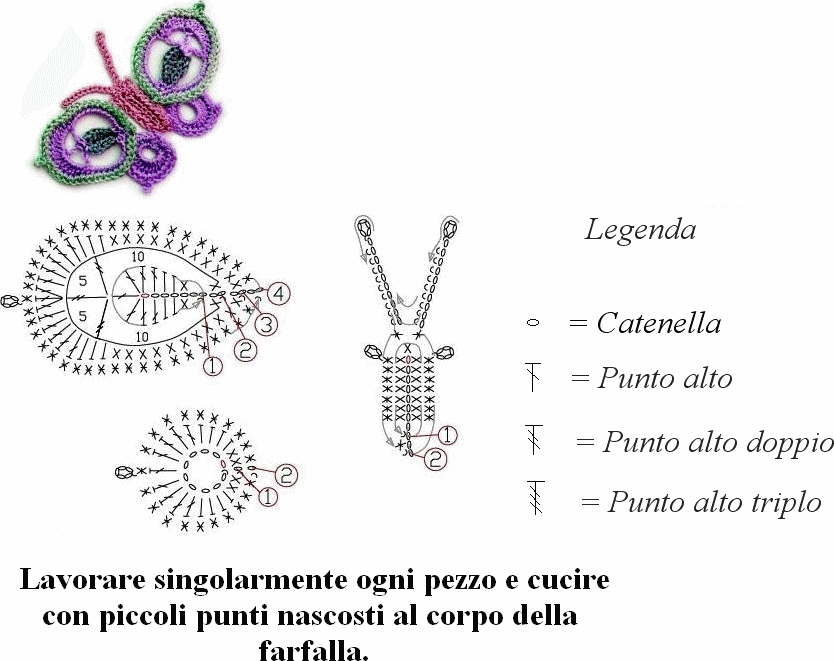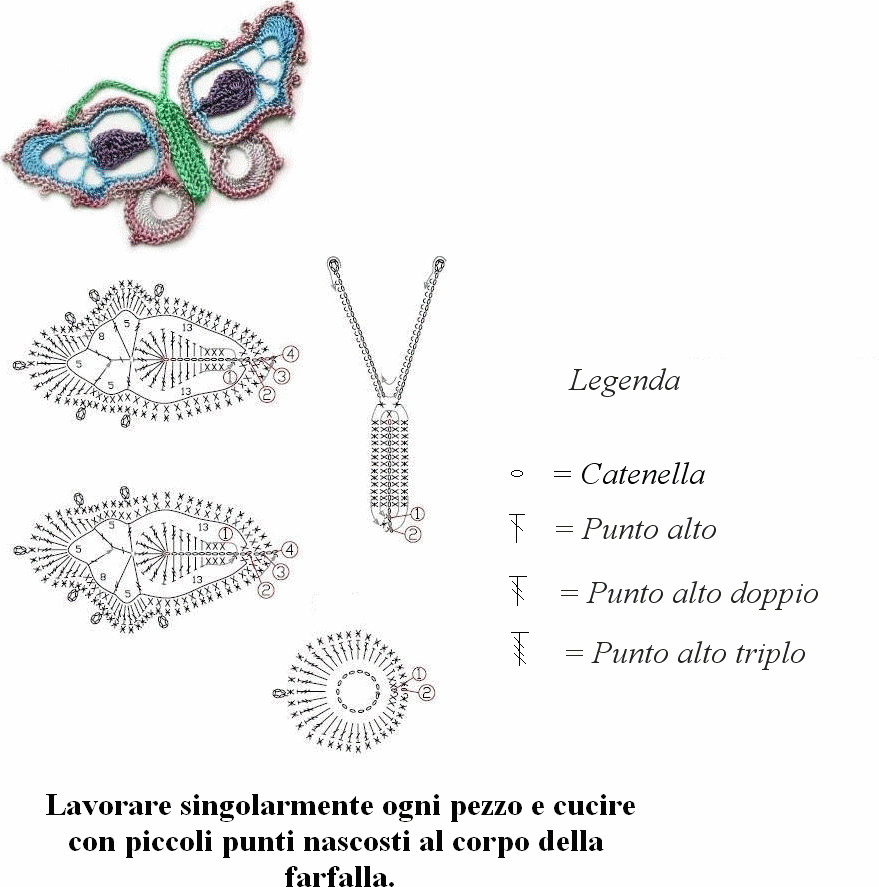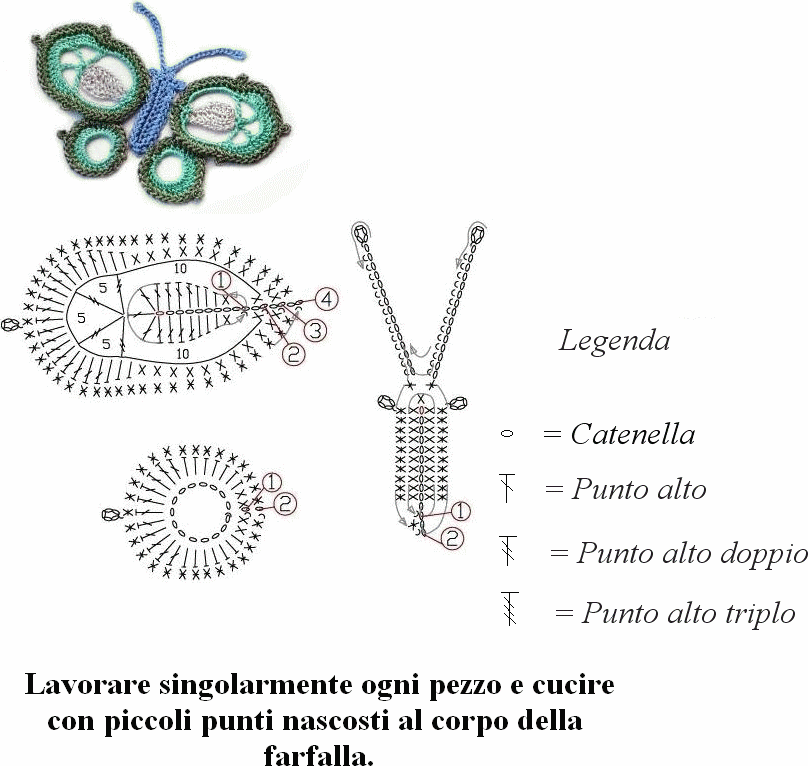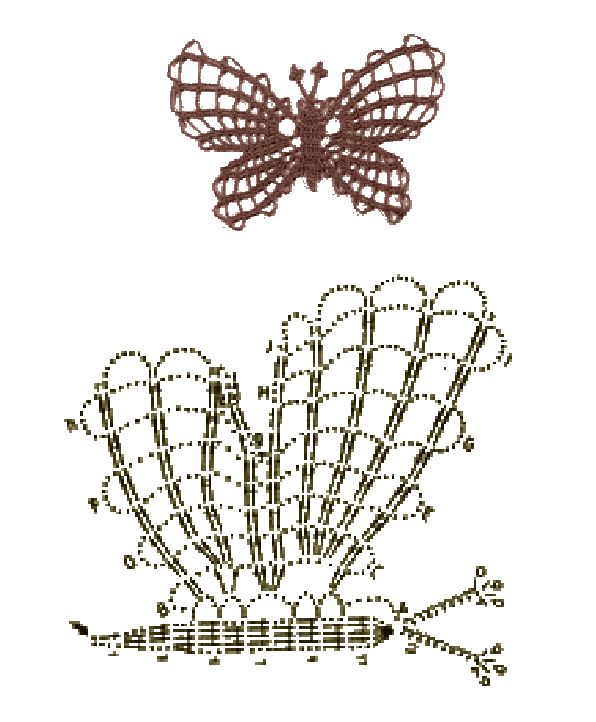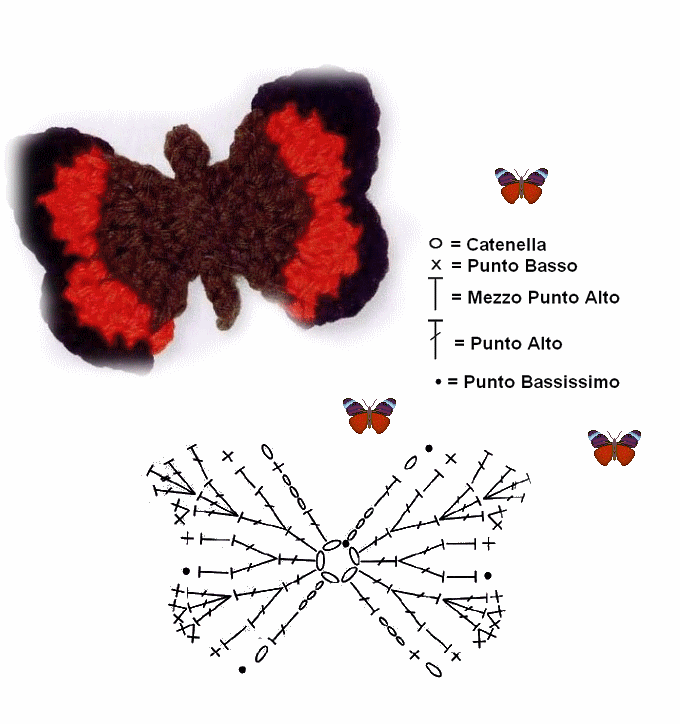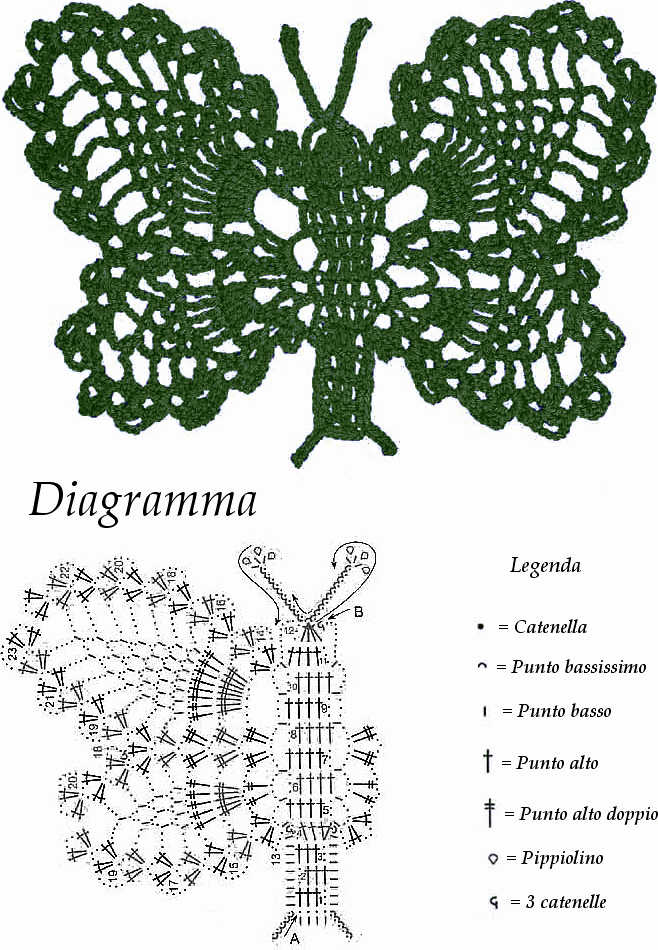 50 Mariposas, muchos patrones!
50 вязание крючком бабочка