Delicate Lace Stars Crochet Shawl Pattern.
Size: 60.5 x 163 cm.
You will need: 185 g of yarn; Hook number 2.
Assign 23 whole motive and 2 halves connected to each other in the process of crocheting, tie the scheme.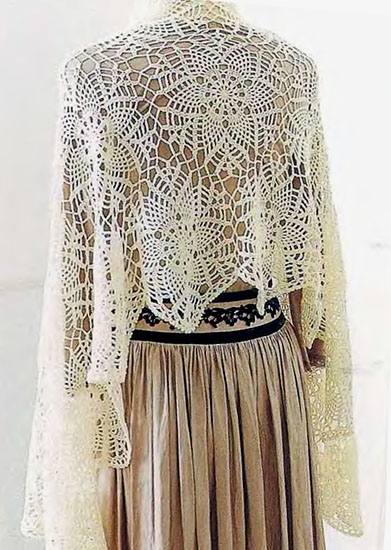 The diagram for the individual and whole motif.
To read the diagram for the whole motif:
Round 1: Start off with a magic loop ring, then sc 12 times in that loop
Round 2: Then chain 3 (counts as first dc) and chain 1, then dc and chain 1 all round til you have 12 dc all around.
Round 3: Chain 3, dc and chain 2. The dc twice and chain 2 into the next chain from the round below and continue all around until you have 12 double dc's.
Round 4: As above except this time instead of chaining 2 you are going to chain 3 in between the double crochets!
Round 5: Chain 3 (counts as dc), dc 6 times into the stitch below it, then chain 2, sc into the second chain in 3 chain sequence from the round below then chain to again and repeat
…hopefully you get the idea of how easy it is to read this diagram and just continue like that!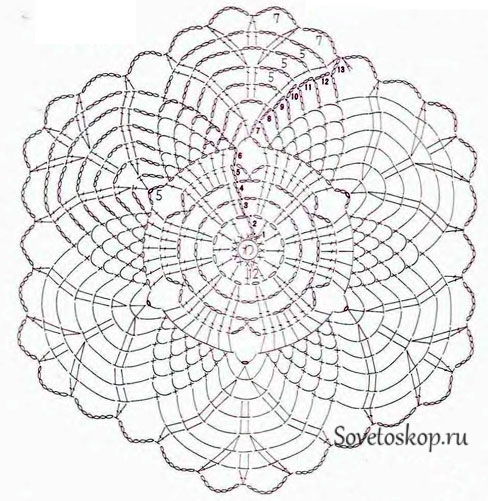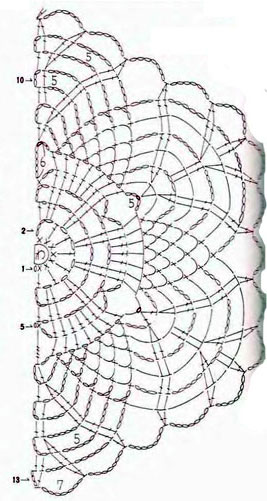 In this diagram we get the edging.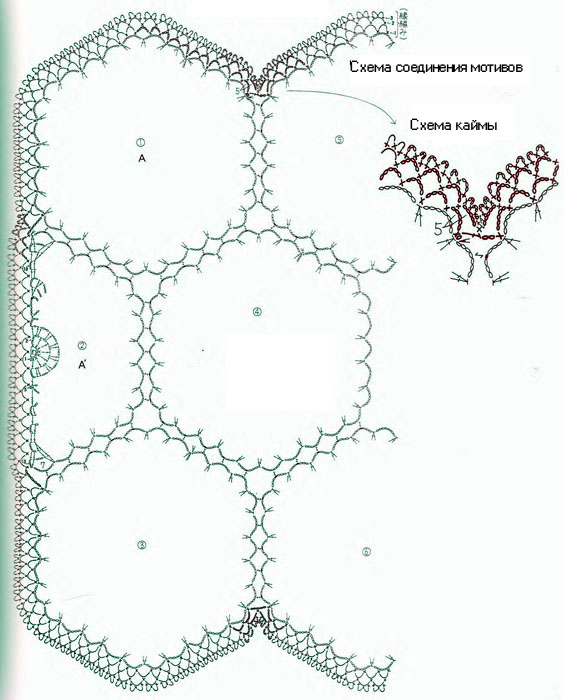 And here we get how to place the motifs.