80+ Free crochet baby blanket patterns. We have brought together every single amazing crochet blanket pattern we could find into the one place to make it easy for you to pick and choose your next project.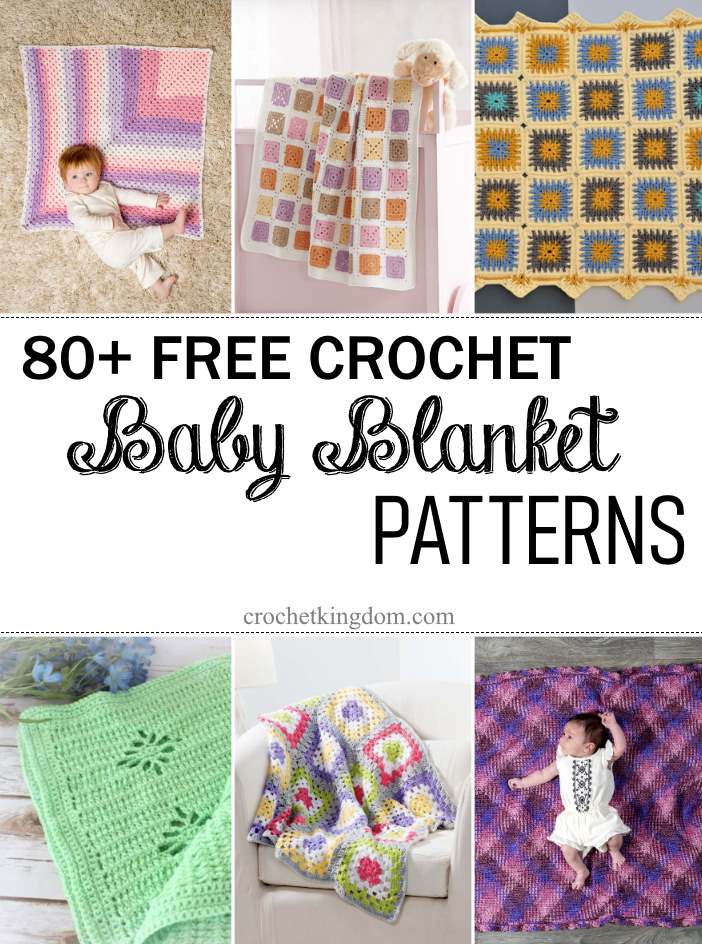 What makes baby blankets such a great project is that there are so many different techniques and stitches that you will not get bored and the blankets are just the right size so the project won't take too long.
Very Easy Crochet Baby Blanket Patterns
Easy crochet baby blanket patterns for you to crochet for a special baby and mother. These handmade blankets are the very best present to give to an expecting mother. These easy blanket crochet patterns will have your crochet hook going in no time!
Easy crochet blanket baby patterns are a great project for relaxing in front of Netflix with, they don't require much concentration and are just great to get your hands moving and also for seeing quick progress.
Easy crochet baby blankets are the ideal first project for beginner crocheters with simpler stitches that allow for creativity to happen with color schemes.
Free Granny Square Crochet Baby Blanket
Who doesn't love a granny square?! A granny square baby blanket is a crochet staple. Look below for amazing patterns that offer not only the basic granny square baby blanket which is also ideal for beginners, but also many other great variations.
With a granny baby blanket, you can opt for working with pastels and traditional blues and whites, or you can take a modern edge with bright colors and substituting gray for white as the border.
Add circles to the granny squares to add a visual and textural sensory play for babies. Creating a sampler crochet baby blanket is also great for sensory play and learning.
Textured Crochet Blanket Patterns for Baby
Add some texture for unique baby blanket crochet patterns like the ones below. The blanket baby patterns below offer a little more challenge, but are well worth the reward and are very satisfying to crochet.
Create baby afghans with plaid, stripes, checks, in the round, star shaped baby blankets, blankets embellished with flowers and more!
Free Lace Crochet Baby Blanket Patterns
Who does not love a lacy baby blanket crochet pattern? Not only are these satisfying to crochet, but the end product with provide you with a unique baby blanket that will be cherished and sure to become a family heirloom.
Baby Crochet Wave Stitch Blanket Patterns