Free Crochet Pattern English Country Garden Blanket in 3 Parts!
Skill Level: Intermediate
This beautiful English country garden blanket will be divided into three parts and making up a beautiful flower motif design that will look perfect anywhere in the house. The blanket is made up from nine different motifs and each issue will include three motifs for the blanket, ending with the edging and making up.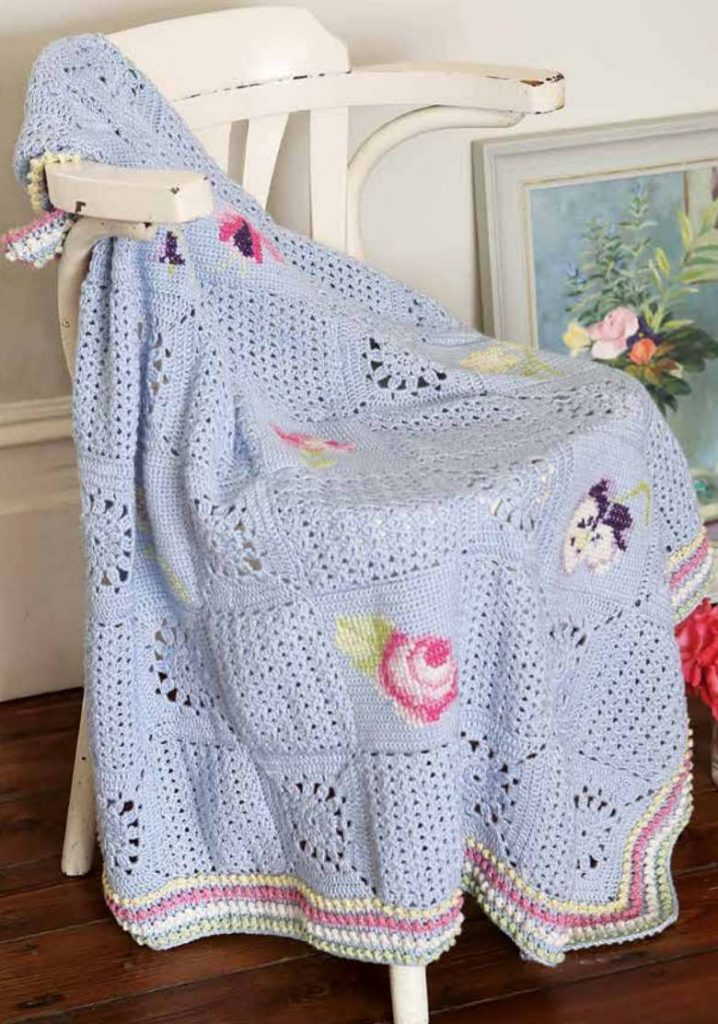 Free Pattern: