20 Quick And Easy Crochet Blanket Patterns For Beginners.
Crocheting is a fantastic and easy skill to acquire, it helps reduce stress and is fun to do! Blankets are a great introduction to crochet, following we feature some amazing FREE beginner blanket patterns for those wanting to sink their teeth into some quick and easy crochet blanket patterns.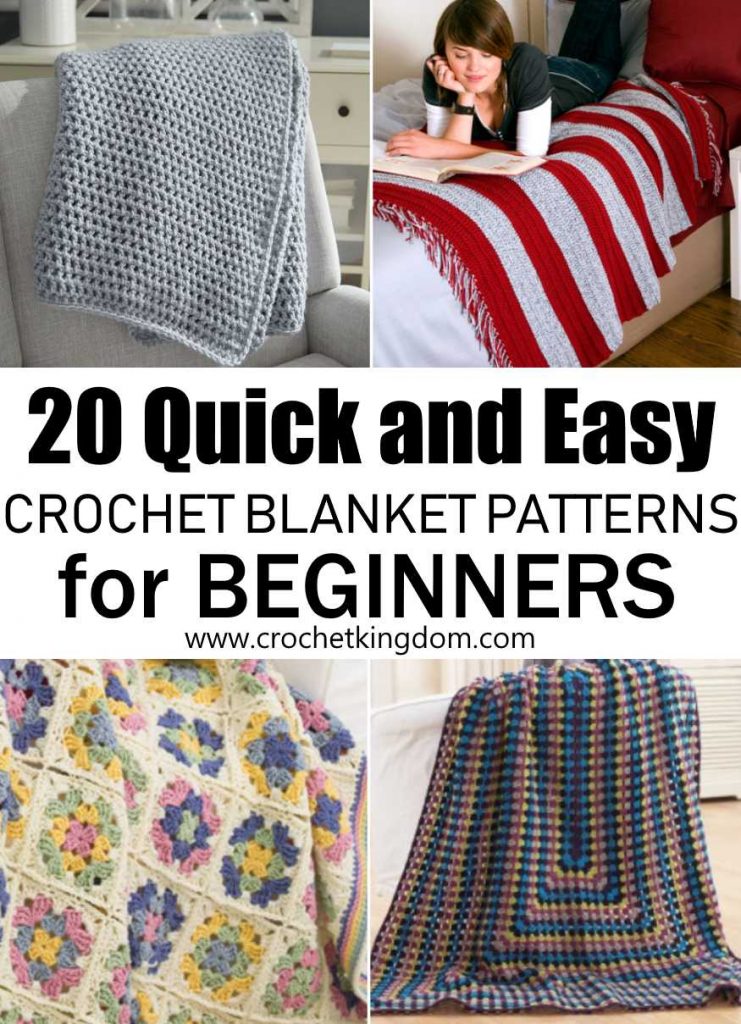 Beginner Crochet Throw
Add style to your space with this one-color throw. Only you will know how easy this pattern is to crochet with chunky yarn.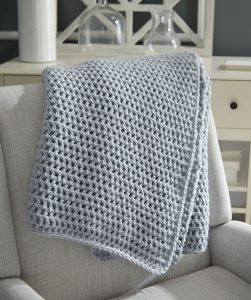 Classic Granny Square Throw
This blanket is a Classic Granny Square throw – perfect for beginners.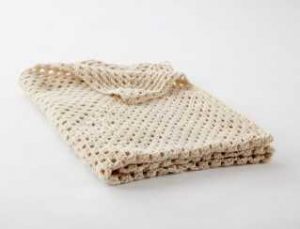 Teppekos
Crochet blanket in different colors.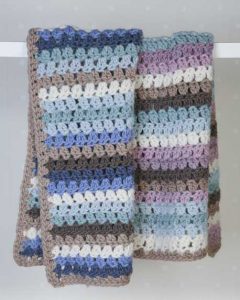 School Spirit Throw
Free striped afghan to crochet, very easy pattern.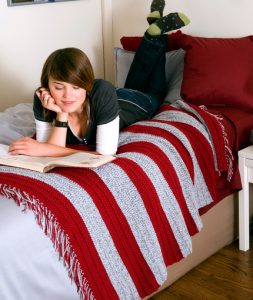 Crochet Granny Blues Lapghan
One large granny square is a perfect start for someone learning to crochet. You can mix it up with many different color schemes.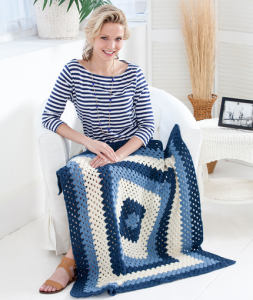 Bernat Pebble Stitch Throw
The pebble stitch is a unique crochet stitch that is easy to crochet and perfect for beginners.

Crochet Granny Classic Afghan
Traditional granny square afghan in multiple colors.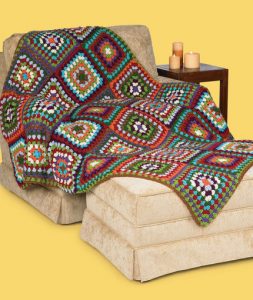 Simple Textured Blanket
Simple, cozy crochet blanket to bring warmth to any room.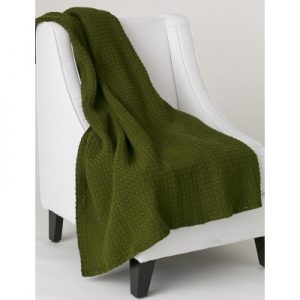 Super Quick Throw
By holding four strands of yarn together and crocheting them as one, your throw will progress in record time! You'll love cozying up on the sofa with this lush crocheted throw.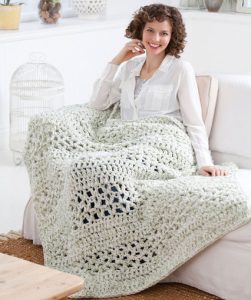 Bernat Easy Peasie Blanket
This cozy blanket is perfect for beginners or anyone looking for a quick and easy project. This is a very quick and easy crochet blanket patterns for beginners.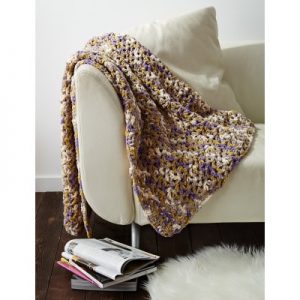 Blue Waves Crochet Blanket
Pretty texture cahnge yarn colors to create stripes, use blues for a beach style.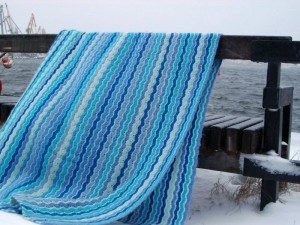 Perfect Beginner Afghan
This throw is so lush and cozy it looks and feels like a luxury item. No one would guess it's so quick and easy.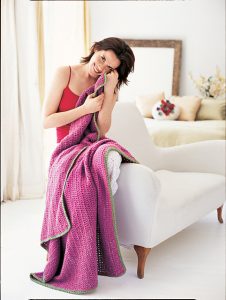 Granny Blanket
Rectangular granny blanket free crochet pattern for beginners.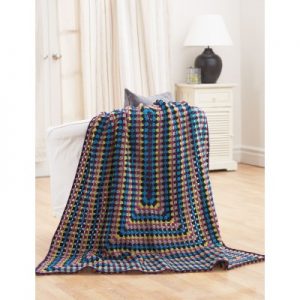 Lacy Lap Throw
Soft and pretty, this snuggly crochet throw is a terrific accent for your home. It makes a cozy gift for someone special.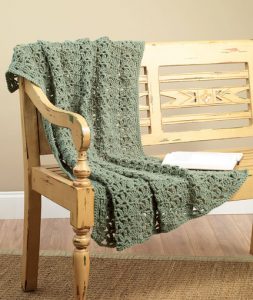 Twists Blanket
Curl up and relax in this lovely blanket you made yourself.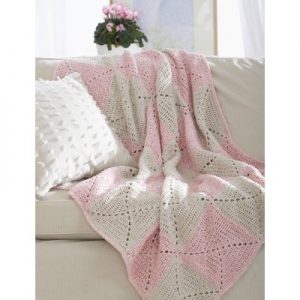 Crochet Lacy Squares
Learn lace crochet with this beginners blanket pattern.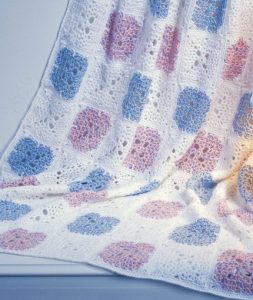 Bernat Granny Afghan
Easy granny square blanket pattern.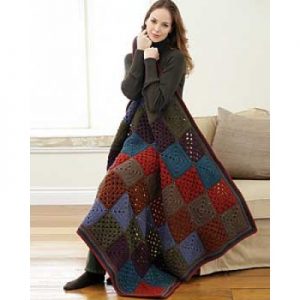 Blue Ice Throw
Easy stiped blanket for crocheting beginners.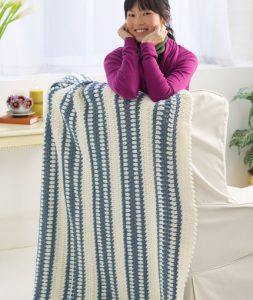 Versatile Granny
Easy granny square blanket in pretty colors.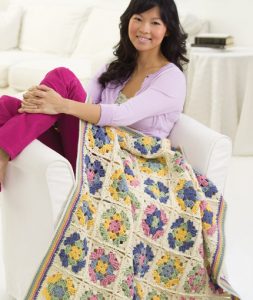 Striped Parquet Afghan
Get cozy with this simple afghan featuring graphic parquet stripes.