A step by step crochet leaf tutorial in pictures.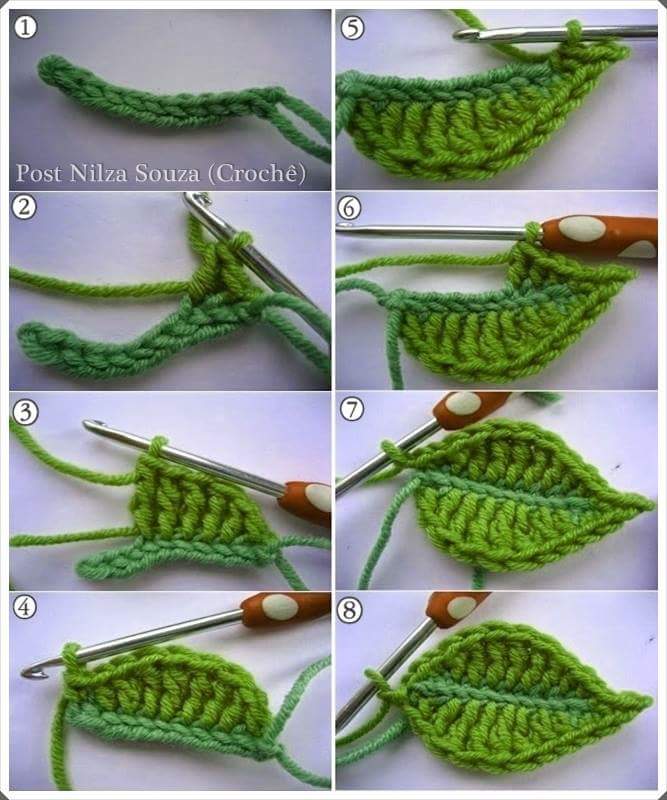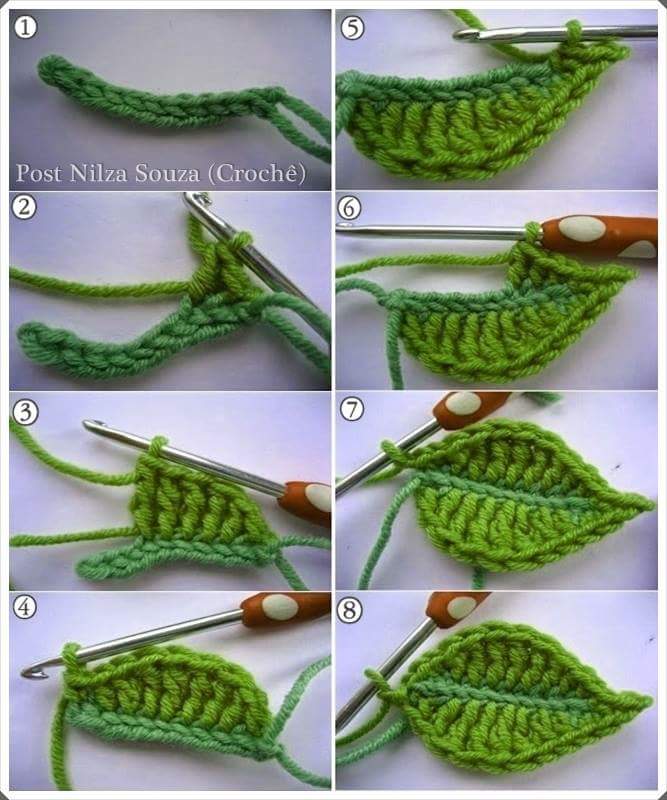 Many people are asking for a written pattern. I can give it a go by just looking at the images. This may not be right, but please feel free to correct in the messages below. Together we can work it out!
Image 1: Chain 9 and single crochet across.
Image 2: Tie in different green yarn and single crochet without finishing it (keeping the loop), skip a stitch in the row below and hdc into the next closing it off with the previous sc.
Image 3: Looks like you double crochet (treble) into the next stitch and then you keep increasing the post into each stitch getting the height you want and then you decrease again towards the end of the leaf.
Repeat the process above on the other side of the leaf.
Hope this helps!