Granny Square Cushion Free Crochet Pattern.
MEASUREMENTS
Cushion measures (approx) 40cm x 40cm
MATERIALS
CLECKHEATON COUNTRY 8 PLY 50g balls
1 ball each of Splice (colour 2314), Lolly Pink (colour
1977), Eco Green (colour 2194), Cream (colour 0050),
Beige (colour 2256), Blue (colour 1548), Pink (colour 2267),
Citron (colour 2315), Navy (colour 0048), Sea Green (colour
2300), Deep Red (colour 1872), Black (colour 0006).
Use only the yarn specified. Other yarns are likely to produce
different results.
Quantities are approximate as they can vary between crochet
workers.
• 4.00mm (UK 8) crochet hook or size needed to
give correct tension
• tapestry needle for sewing seams
• 40cm x 40cm cushion insert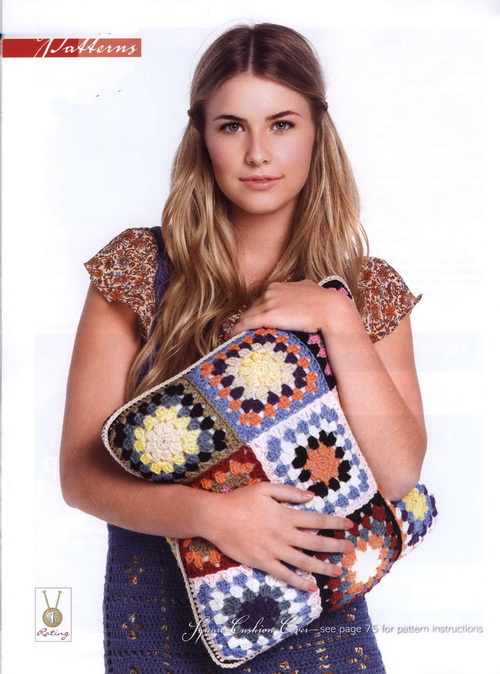 free crochet patterns australia, free cleckheaton crochet pattern.