Free Crochet Patterns for Women's Tops. New crochet top designs for 2020. Some of these patterns are easy crochet top patterns for beginners and easy crochet Summer tops. Free crochet tank top patterns.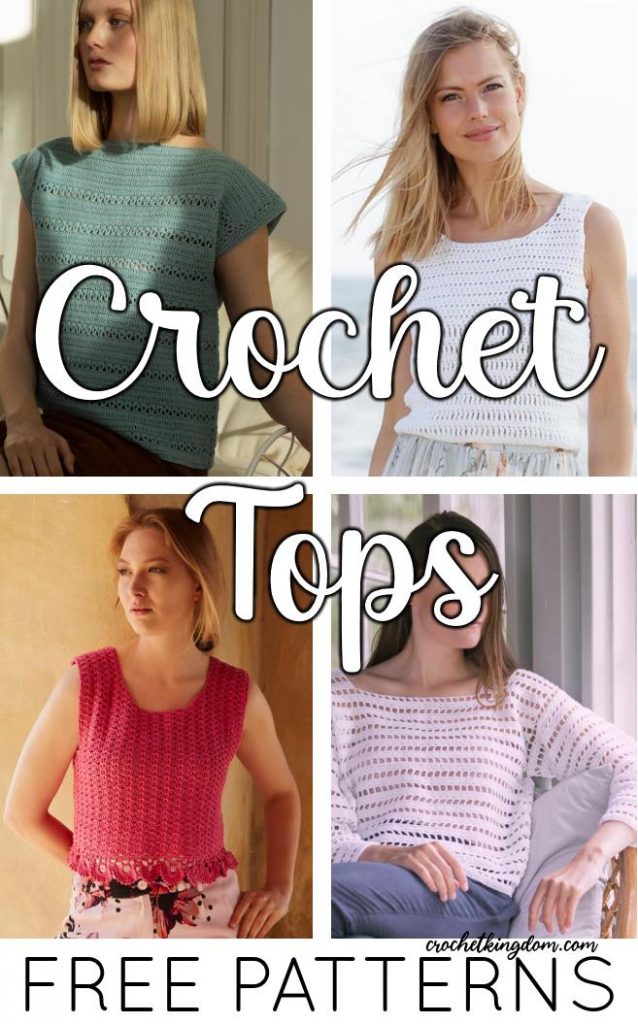 Get your hooks out for these amazing tops, nothing better than a cool cotton airy top. Here's a round-up of some of our favourite crochet tops for you to try out. We added a selection of tank tops and tops with short sleeves, long sleeves and sleeveless tops to give you plenty of variety.
Thanks to its structure and the merino wool, Novita Baby Merino is a bouncy yarn, which makes even a crochet top pleasantly stretchy. Ideal for both ambling through the market and relaxing on a restaurant terrace. A very chic looking crochet top with pretty lace like stirpes.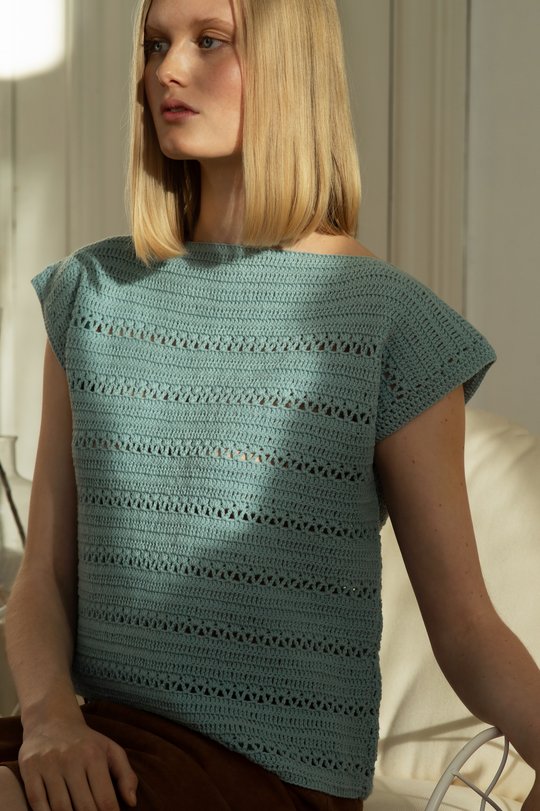 Crocheted sweater with raglan in DROPS Cotton Merino. Piece is crocheted top down with lace pattern and short sleeves. Size: S – XXXL. This short sleeved openwork top is great for lazy hot Summer days at the beach or by the poolside. Works well as a beach cover.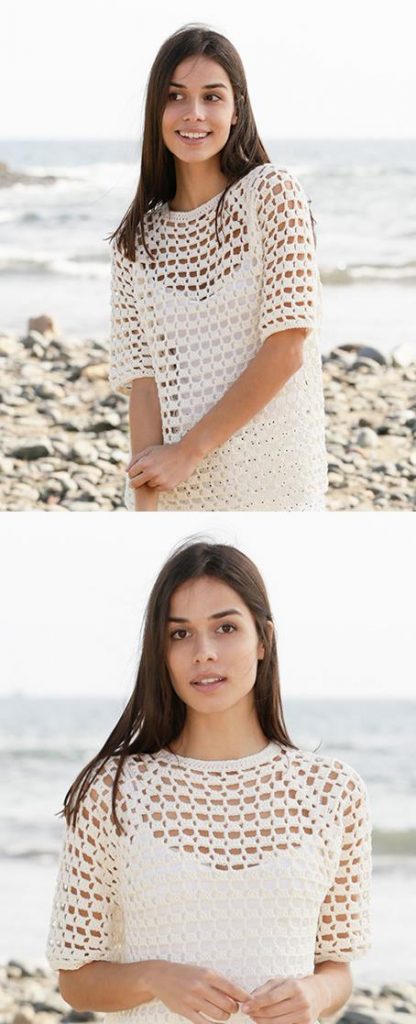 Crocheted with Novita Cotton Soft, this sweet top has a beautiful lace on the hem. Sleeveless tank to crochet that is perfect for summer. This cute top has a bit of a boho feel and goes well with pants and skirts.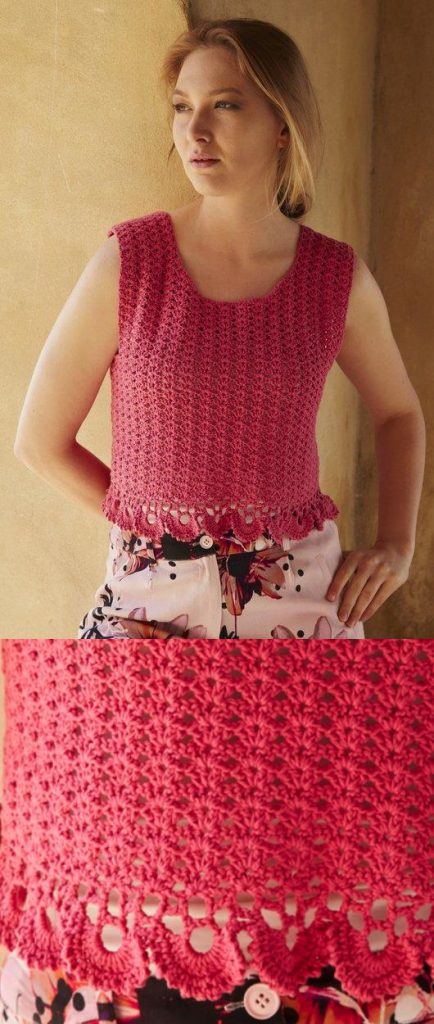 Openwork ladies cotton crochet top using merino yarn, can also make this with cotton yarn. A great addition to your spring and summer wardrobe. A classic look that pairs well with jeans and trousers.

Crochet summer tank top free pattern to create this cute sleeveless top. Piece is crocheted with texture pattern. Size: S – XXXL.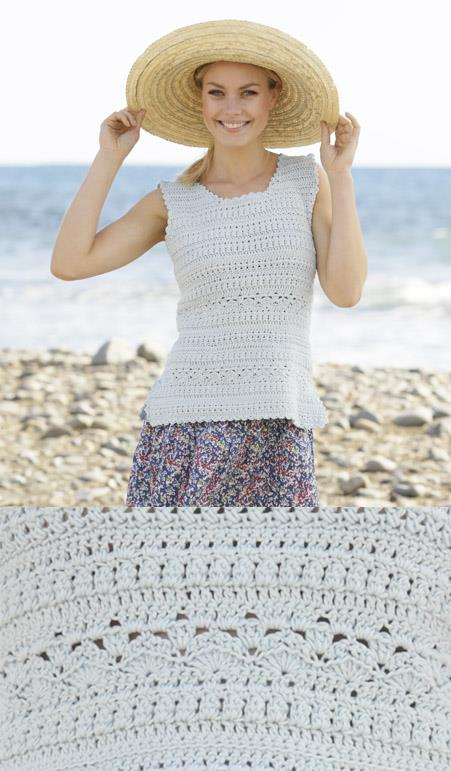 Gorgeous lace summer crochet top free pattern. This pretty crochet top has plenty of patterns and textured to keep you busy.

Free crochet pattern for a classic tank top.