Fairytales Cal by Haaksteek Designs
"This blanket is not about inventing complicated stitches,
but about telling stories.
If sometimes the stitches become complicated because of that,
I can't help it."
Get Pattern
Cosmic Cal
Cosmic Cal (crochet a-long) is sponsored by Stylecraft Yarns, and designed by Helen Shrimpton.
Sacred Space
Beautiful Sacred Space crochet Cal by Helen Shrimpton.
Lilliana Cal
The 2017 Lilliana CAL is available for free in all 11 downloadable Parts by Lilliana Compendium.
Myriad Cal
Stunning myriad cal created by Iman van der Kraan.
Sophie's Universe Cal
Sophie's Universe is much more than just a continuous square blanket; it is a journey of discovery. Although the pattern is advanced, it has been written specifically for adventurous beginners. Each round is explained in detail, with step-by-step photos and hints to help you create your blanket and master the art of crochet.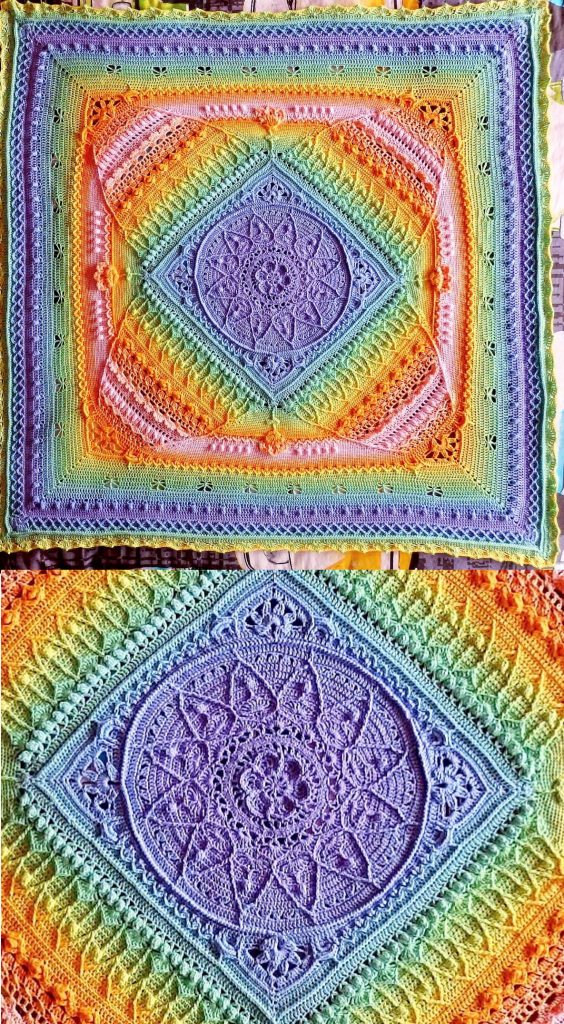 Atlanticus Cal free crochet pattern
Beautiful square cal by Hooked on Sunshine.
Jacaranda Cal
Stunning mandala style cal by Iman van der Kraan.