Free Crochet Pattern for Cute and Modern Applique.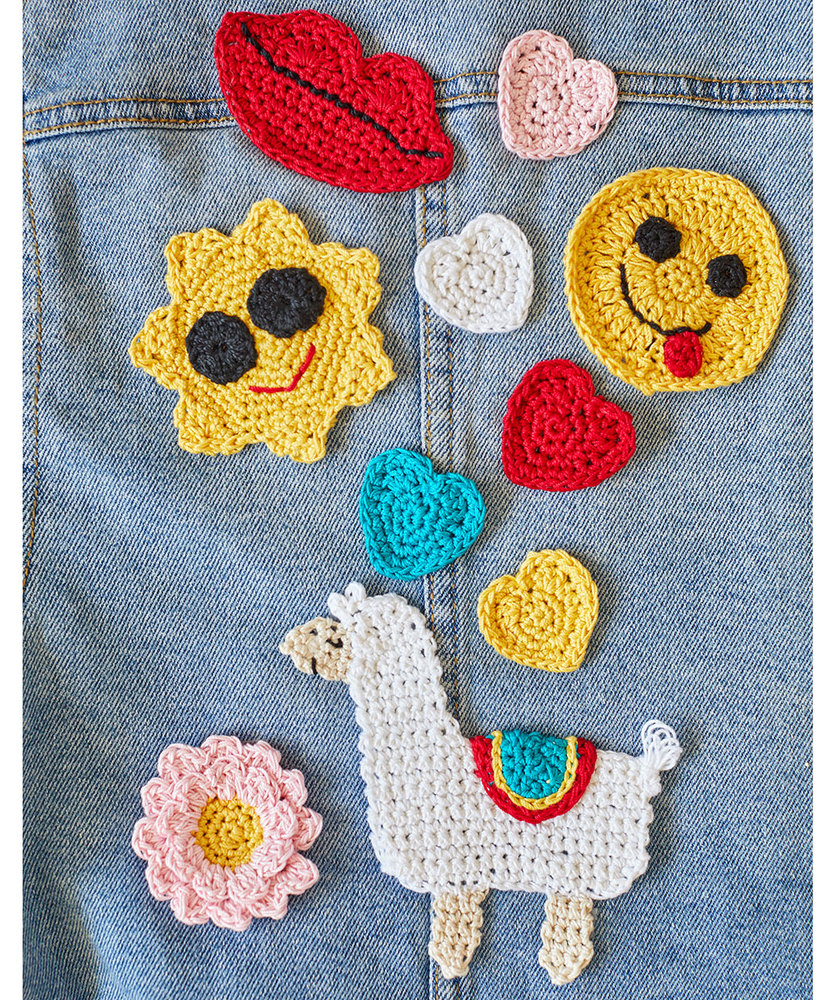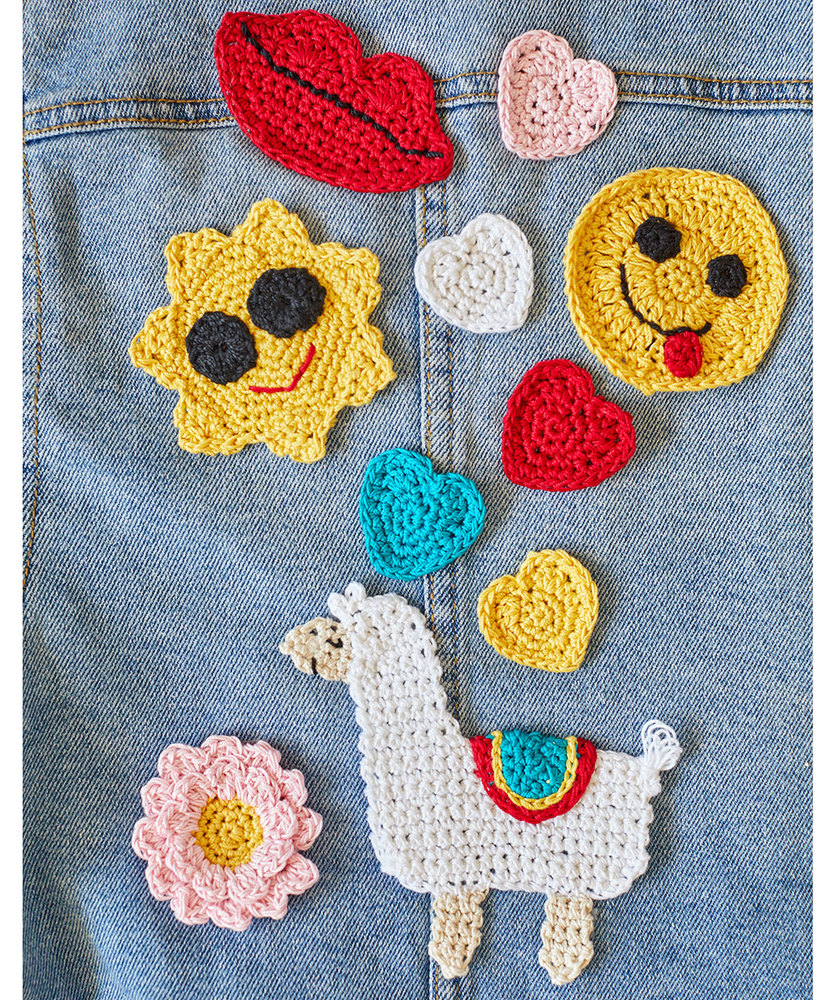 Yummy Happy Face Emoji Applique
If you enjoy food, this is the perfect appliqué for you! This happy face can be attached to a jacket or other fabric item for a happy design note. Sew with needle and thread or use fabric glue for a quick attaching method.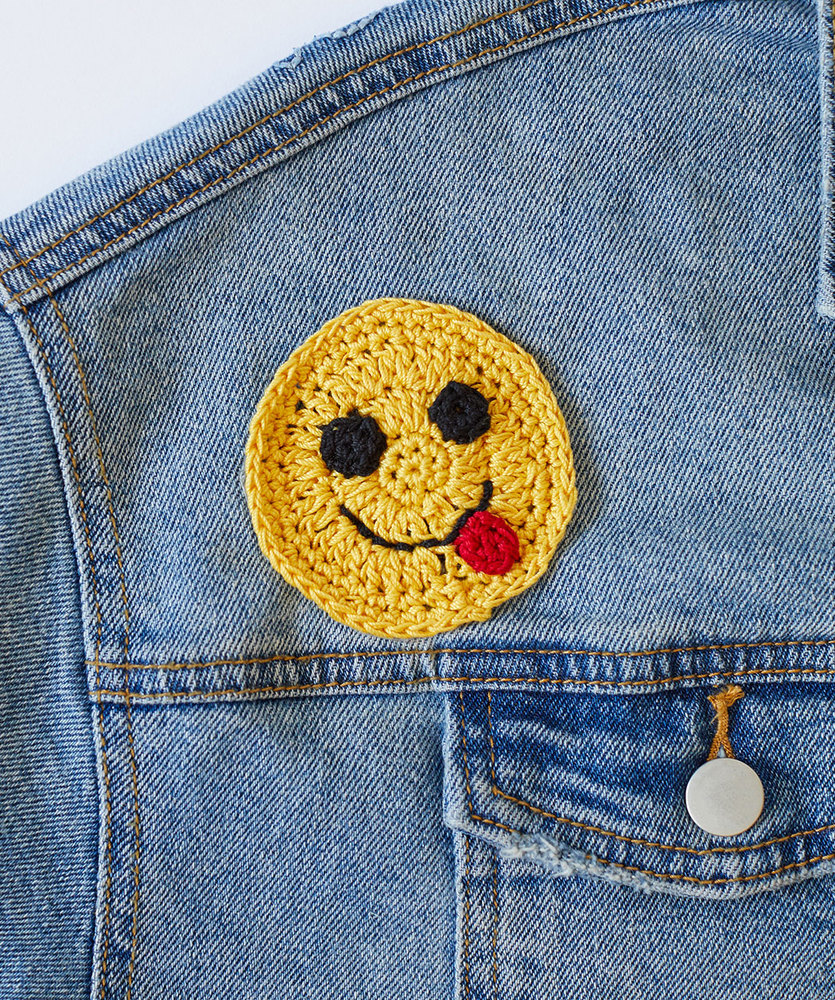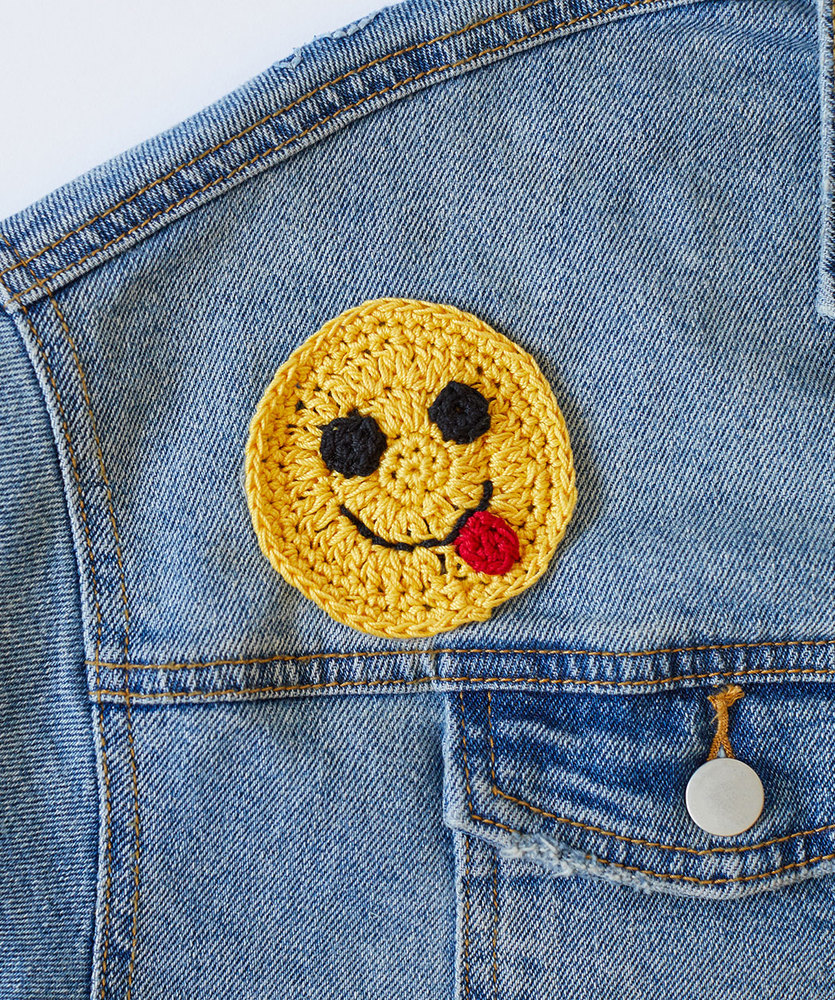 Free Pattern
Friendship Hearts Applique
Add a sprinkle of hearts to your denim jacket or jeans crocheted in pretty colors! These are quick to make for adding to your own garments and bags…or for giving to others as an expression of your friendship.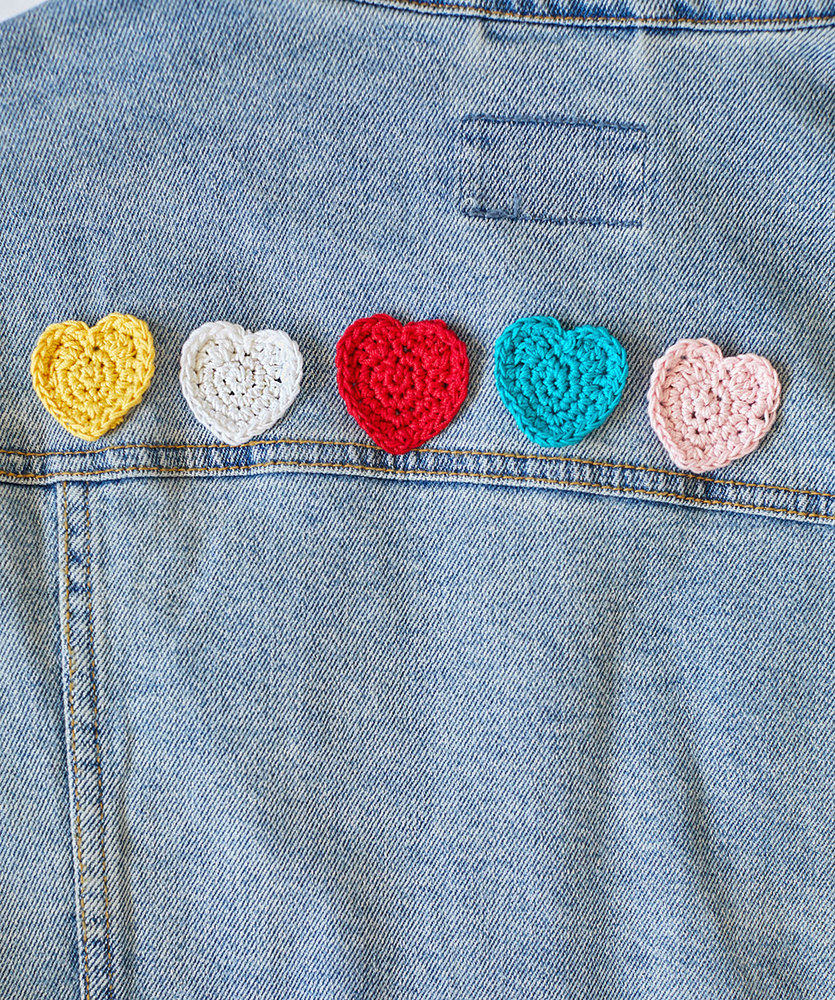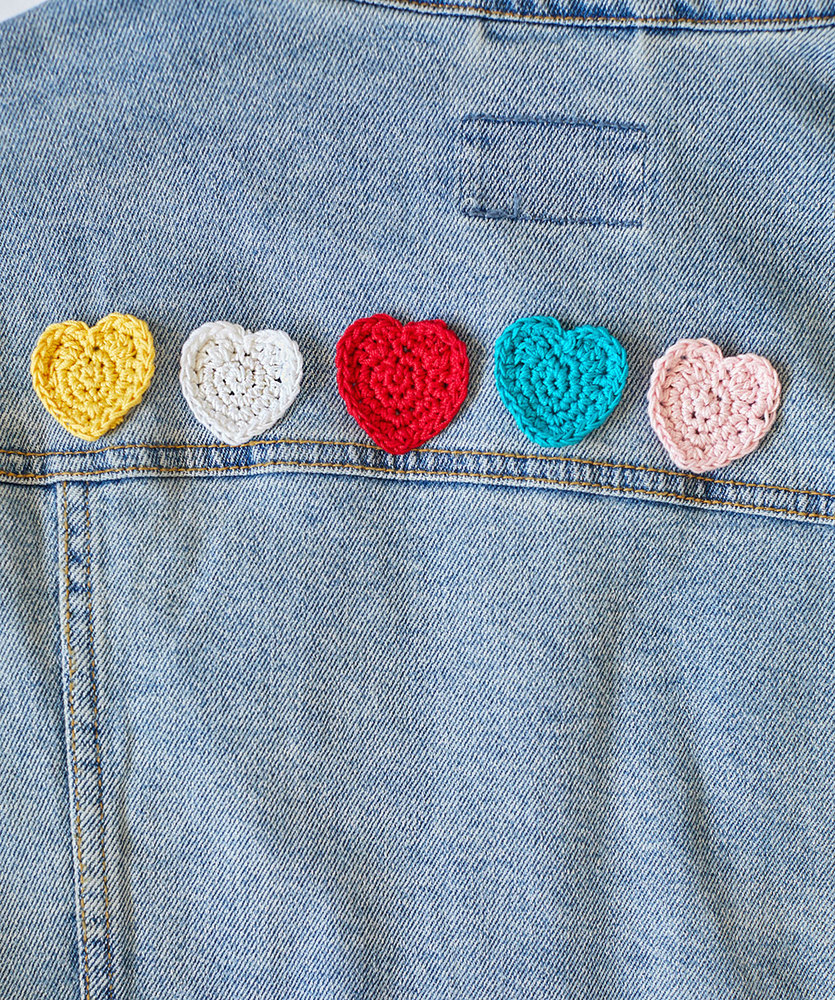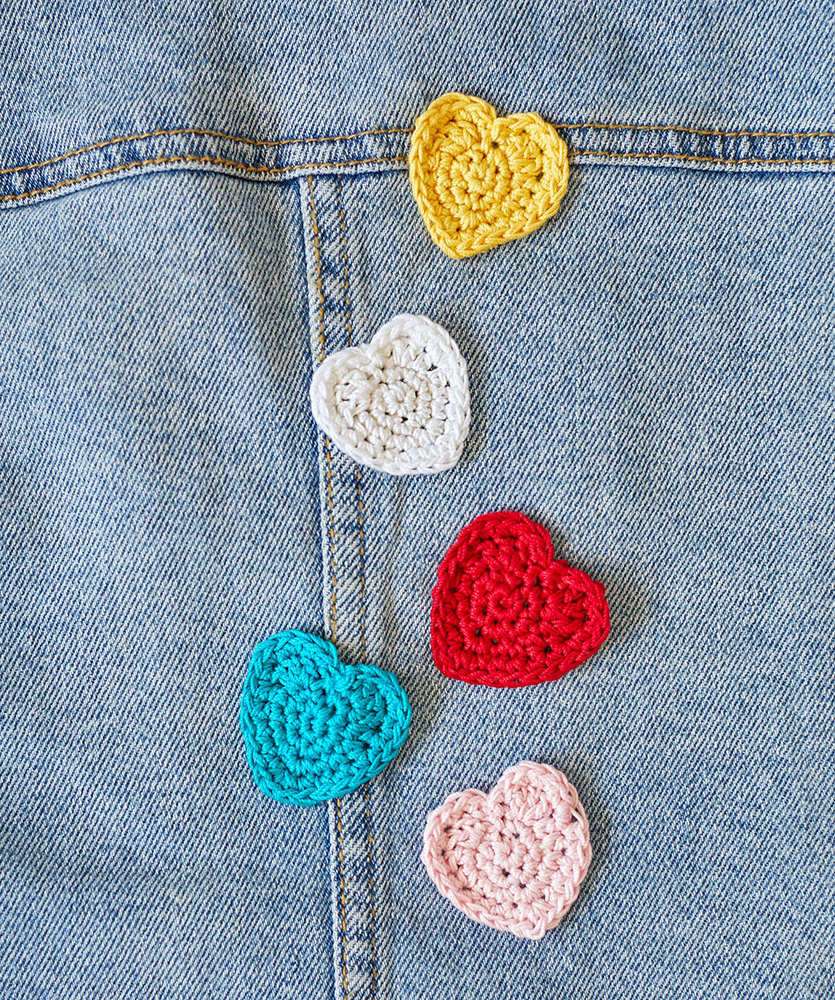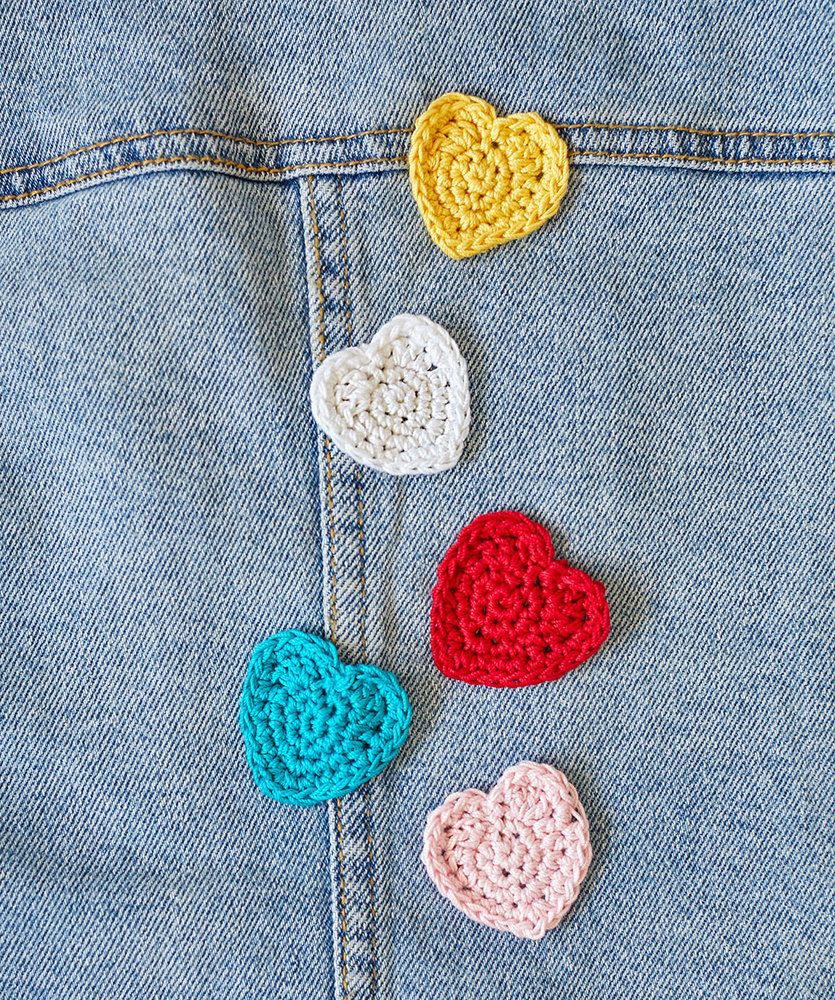 Free Pattern
No Problem-ma Llama Applique
If you love llamas or know someone who is into the llama craze, you have to crochet this appliqué! It's an easy pattern done with crochet thread, so he can be sewn to any fabric or attached with fabric glue. Back him with felt and hang from your backpack or bag!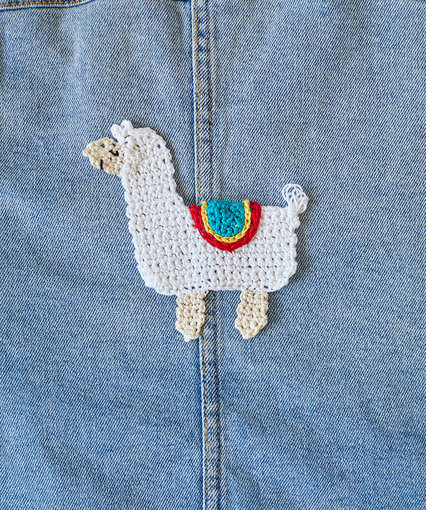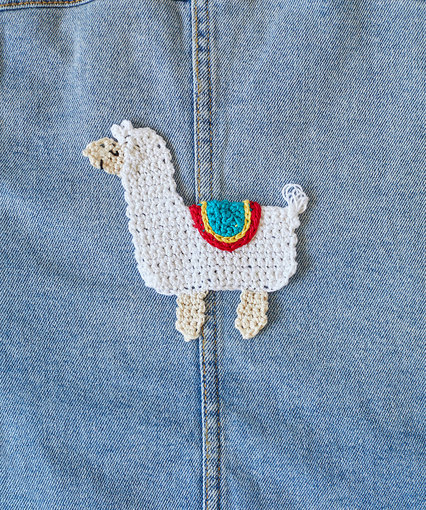 Free Pattern
Kiss-able Lips Appliqué
Crochet these luscious lips and appliqué them to a denim jacket or use them in your scrapbook. This easy crochet appliqué pattern can be crocheted in any pink or red shade you prefer. Appliqué can be sewn to any fabric or attached with fabric glue.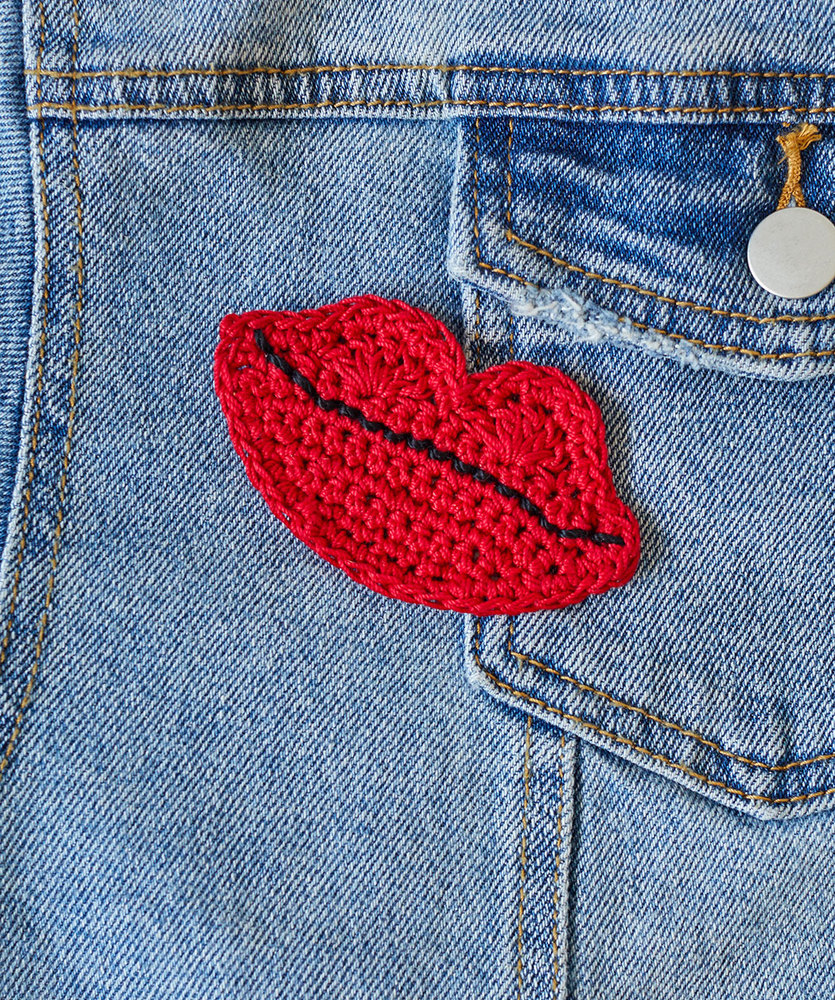 Free Pattern