Crochet Poncho Free Crochet Pattern.
MEASUREMENTS
One size fits most
Actual size (at widest point) 120cm
Length 60cm
MATERIALS
CLECKHEATON WOOL MOHAIR 12 PLY 50g balls
Stone (colour 0003) 9
Black (colour 0001) 2
Cream (colour 0009) 3
Grey (colour 0004) 3
Use only the yarn specified. Other yarns are likely to produce
different results.
Quantities are approximate as they can vary between crochet workers.
Check the ball bands to ensure all yarn is from the same dye lot.
• 6.50mm (UK 3) and 10mm (UK 000) crochet
hooks or size needed to give correct tension.
• wool needle for sewing seams.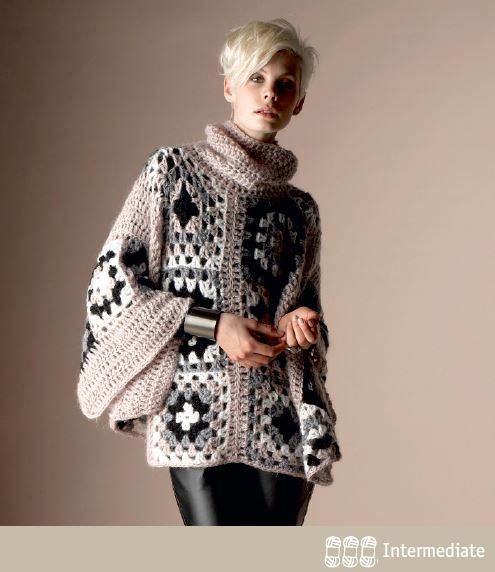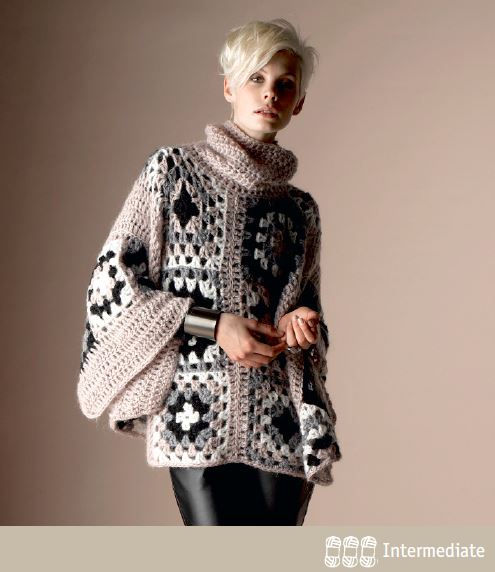 free crochet patterns australia