Amazing free crochet baby blanket patterns you to create from easy crochet baby blanket tutorials to free crochet baby boy blanket patterns and baby girl patterns, double crochet baby blanket, lacy baby blanket crochet pattern, unique baby blanket crochet patterns and simple crochet blankets.
We put all the best patterns for you on this page to save you time in searching, here are the best free crochet patterns for baby blankets we could find.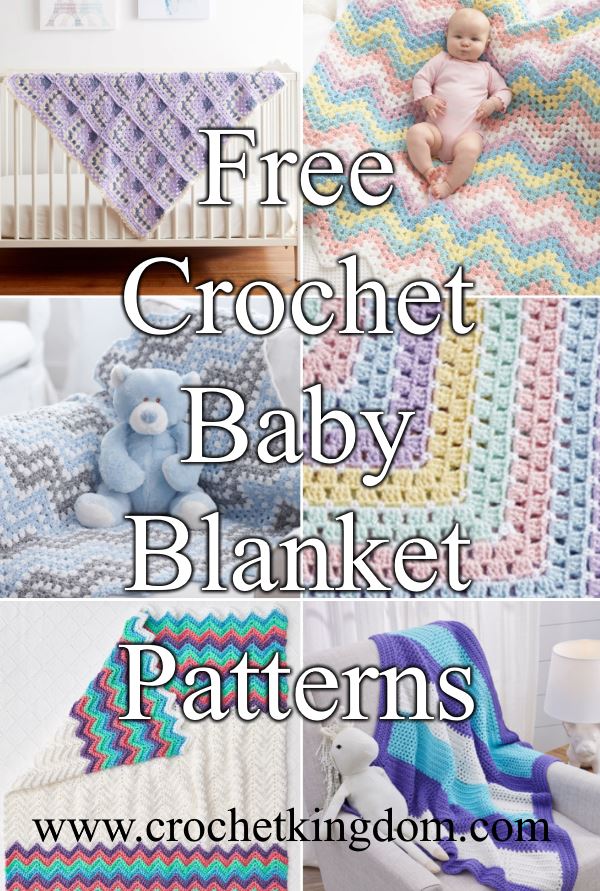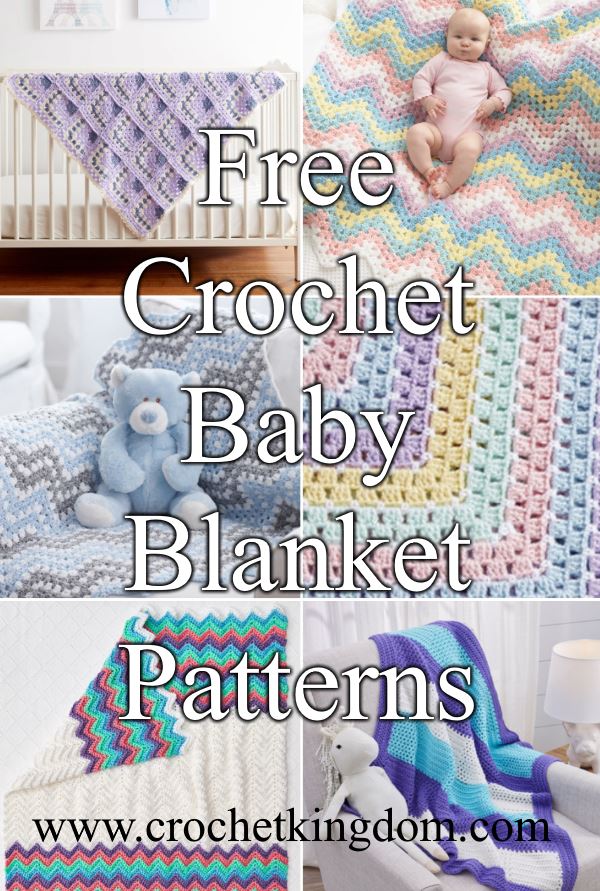 Crochet Baby Blankets for Beginners
The perfect colorful baby blanket to make for beginners to crochet.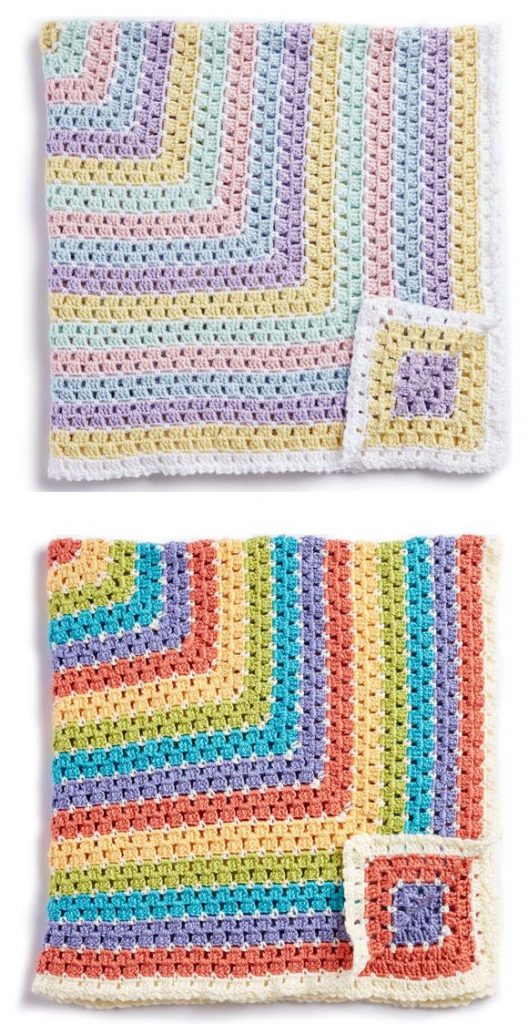 Crochet Baby Blanket with Granny Squares
Make this blanket in colors to match baby's nursery for a gift that's sure to be cherished. The clever stitch pattern creates a checkered effect that's fun to crochet!
This baby blanket has style and will travel – build it one square at a time.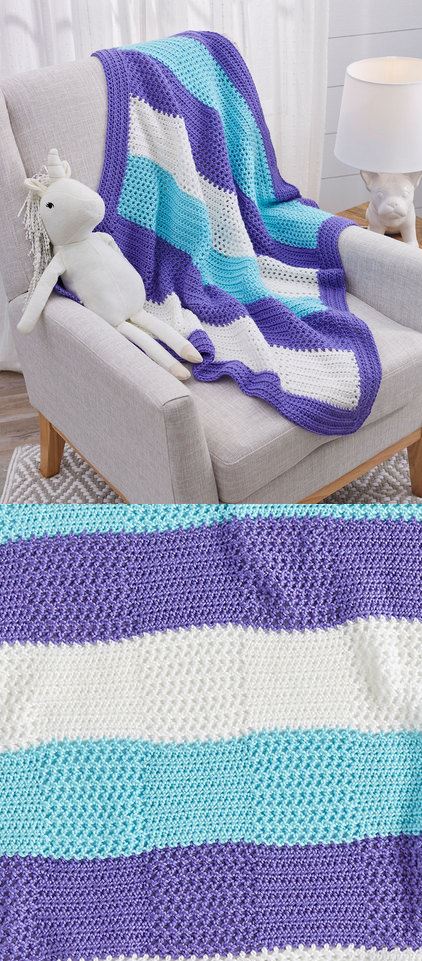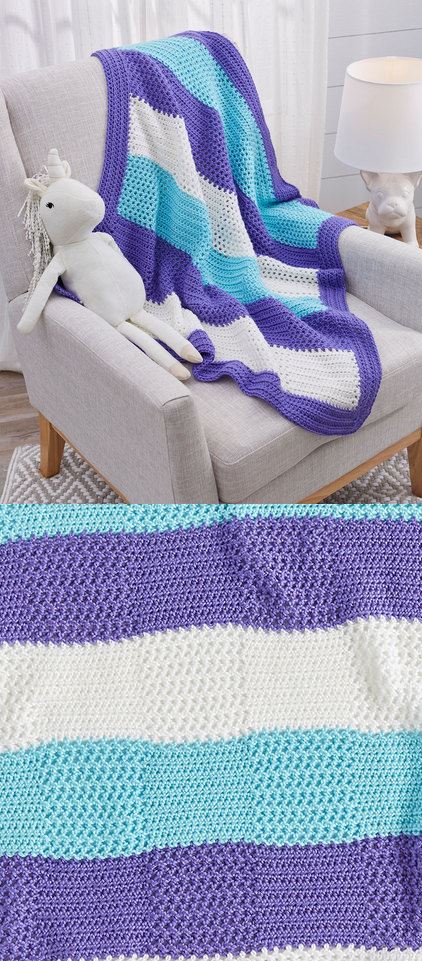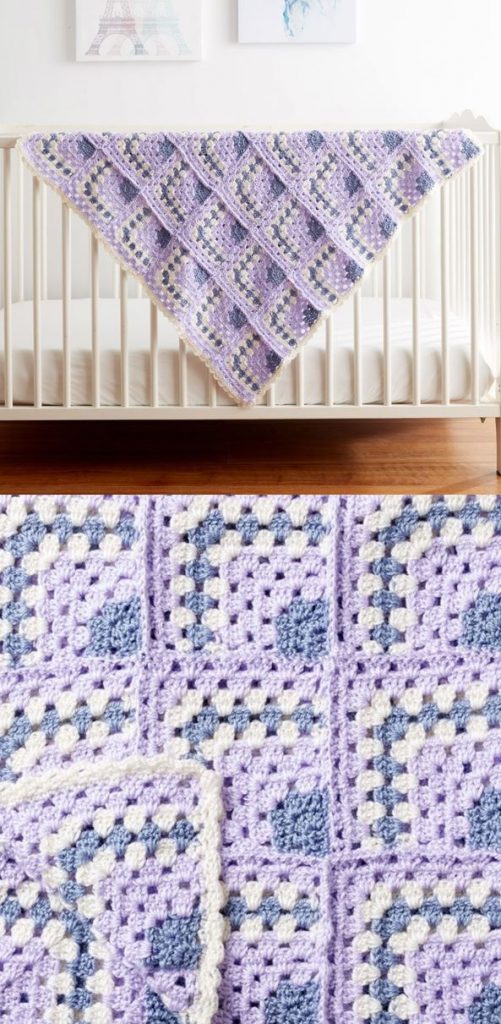 Size: About 30 x 30 in. (76 x 76 cm). Easy blanket to crochet for babies with granny stitch in modern colors and diagonal stripes.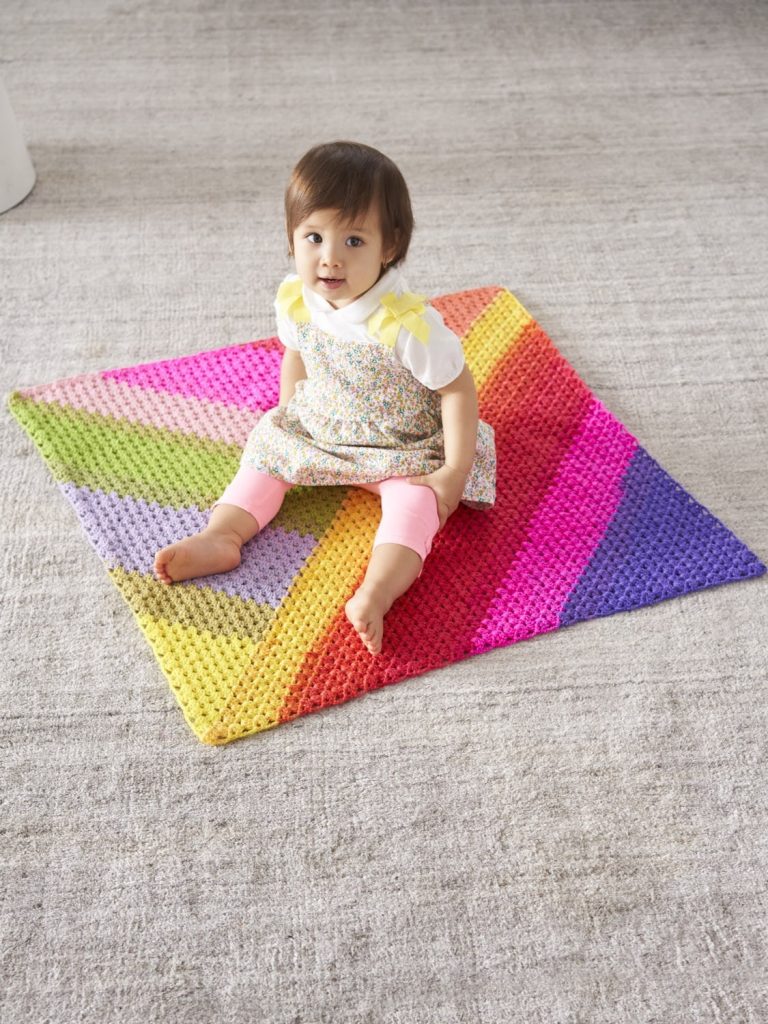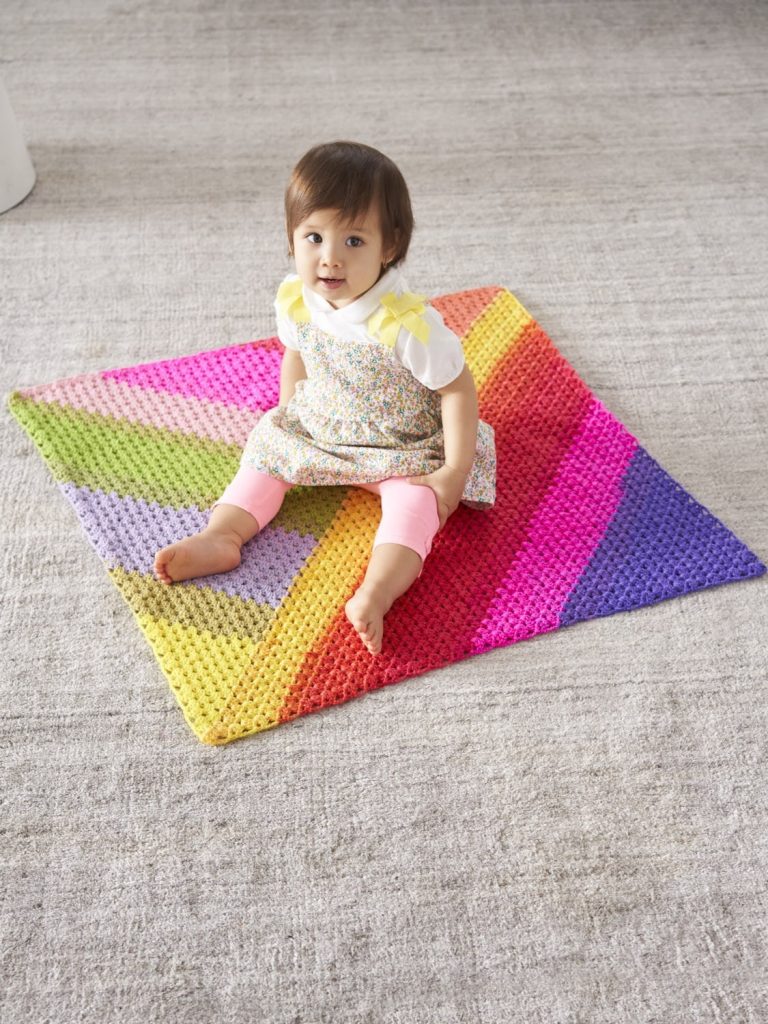 Size: Blanket measures approximately 311 ⁄2″x36″. Bear stands about 81 ⁄2″ tall. The skill level for this blanket would be easy to intermediate.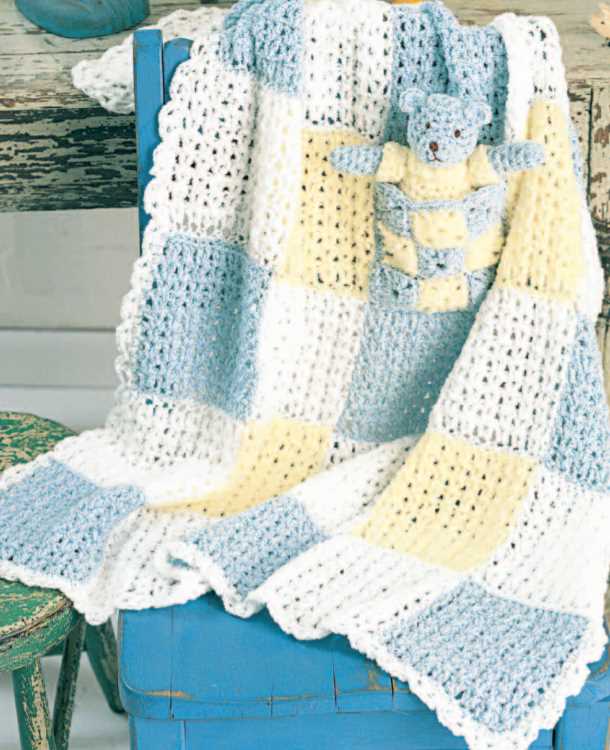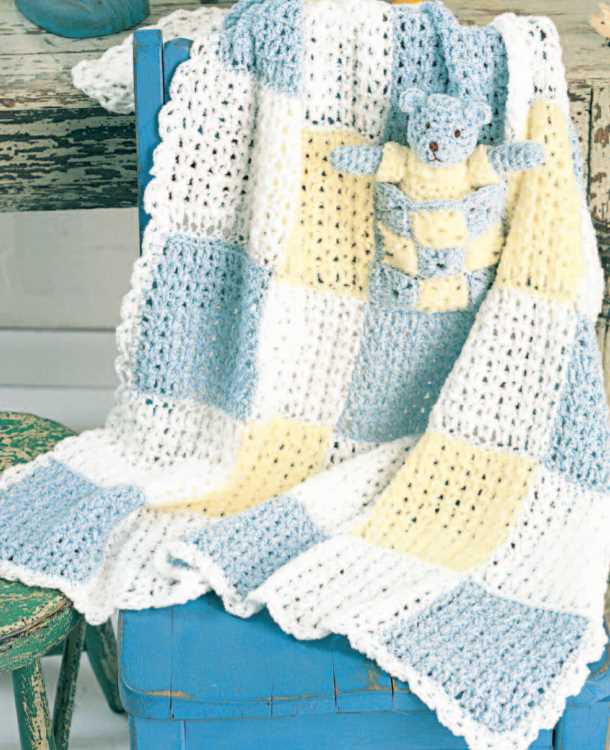 Ripple Blanket Crochet Patterns for Baby
You can crochet this pattern in any weight of yarn. Choose a crochet hook suitable to the yarn you are using (look on the ball band).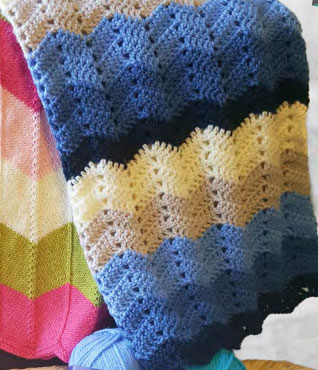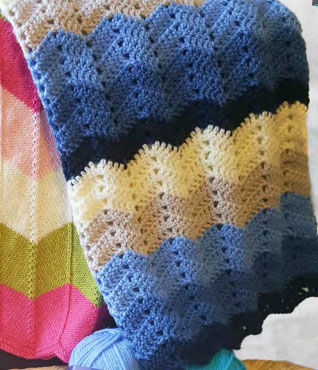 This classic ripple crochet pattern pairs perfectly with modern colors! A blanket is always a great gift to give at baby showers and birthdays. Easy ripple stitch pattern to follow.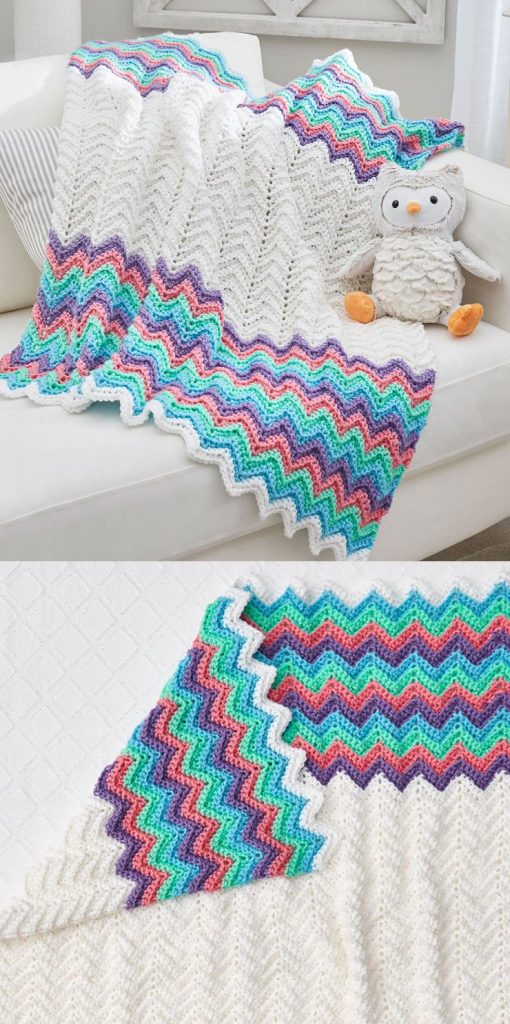 Wrap-up the latest addition to the family in this gorgeous feather and fan blanket an easy baby blanket to crochet measuring approx 30″ x 38″ [76 x 96.5 cm].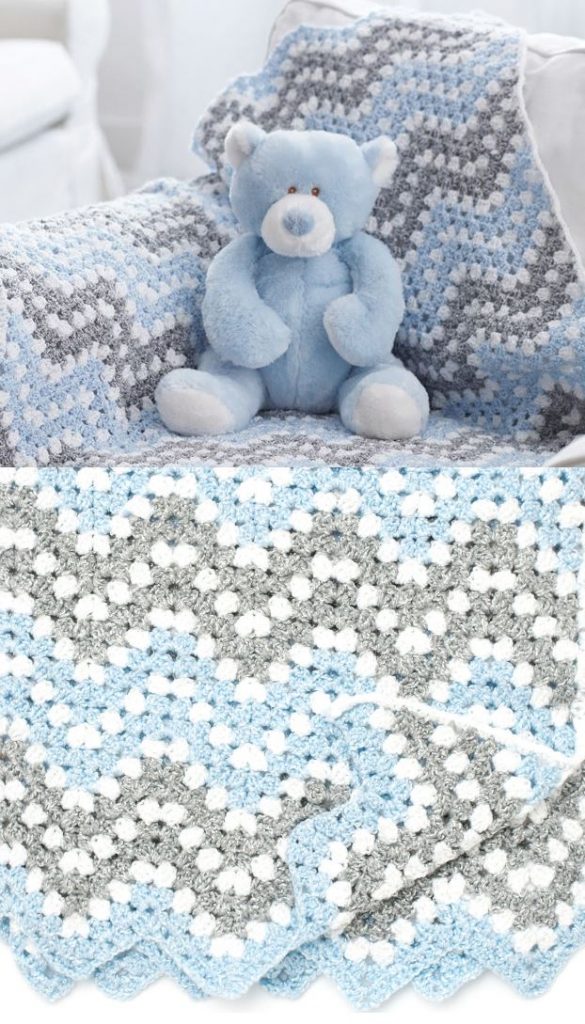 Crochet this gorgeous zig zag blanket for baby in the colors of the rainbow.