Amigurumi dog crochet patterns to download now!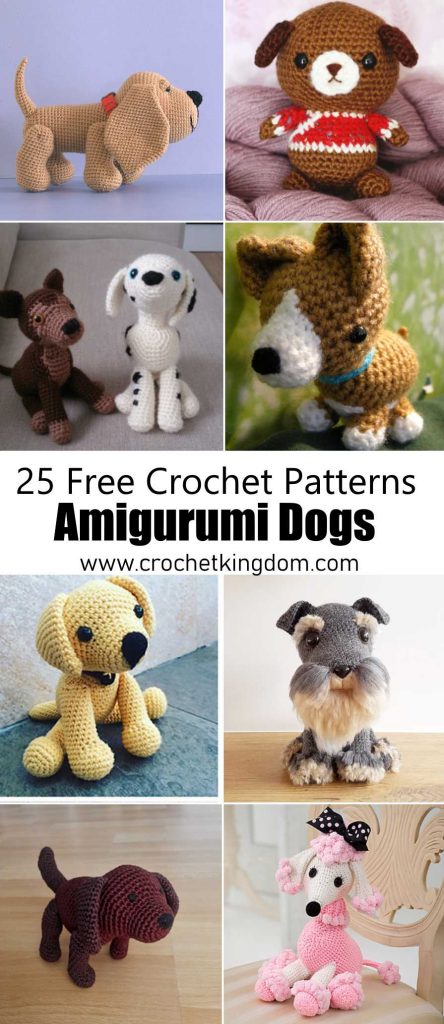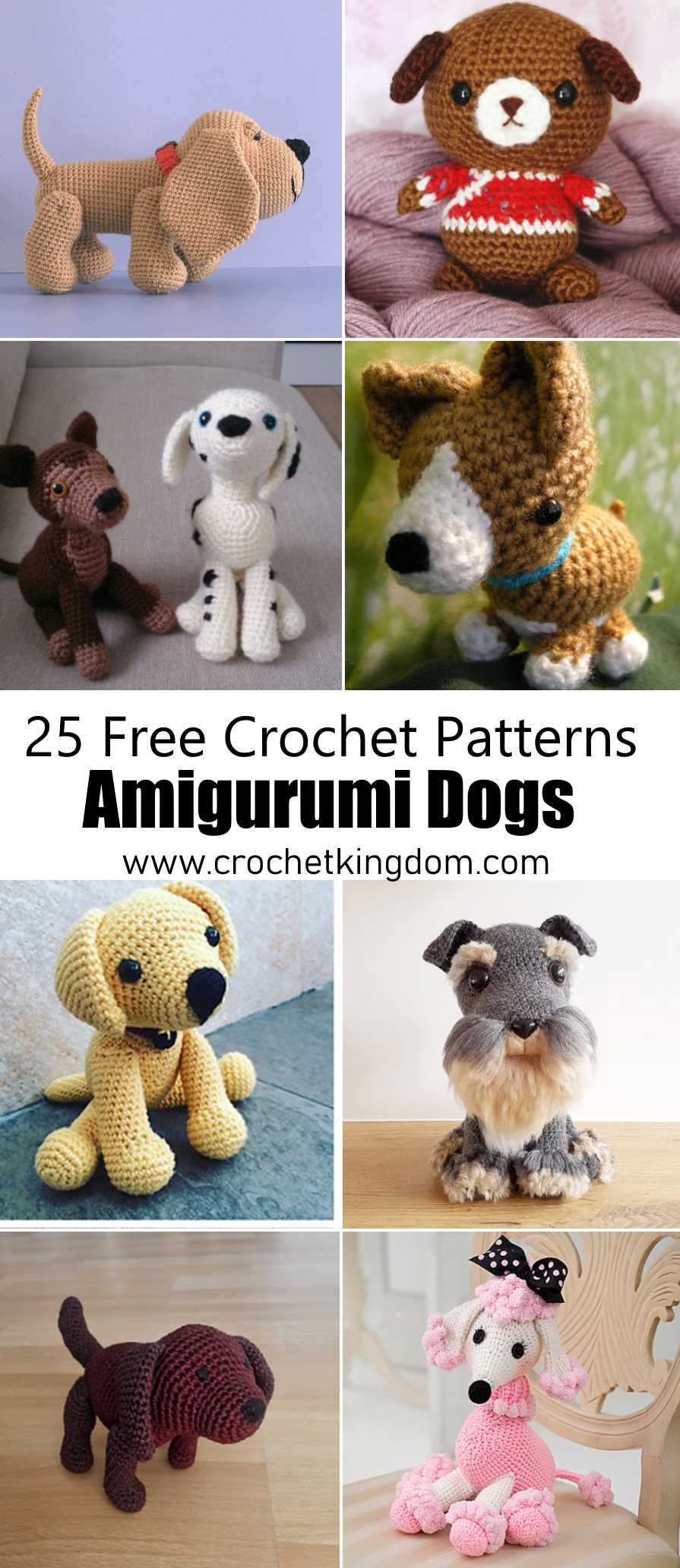 Dog Plushie
Cute dog amigurumi pattern for free to make by With Love Feli.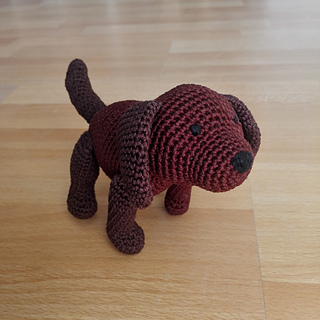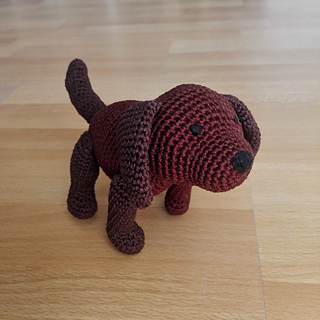 Little Dog Amigurumi
Approximately 4½" tall. "The Lunar New Year is less than a week away, and to celebrate the Year of the Dog, I'm sharing a free pattern for this amigurumi!". Designed by The Bunny Studio.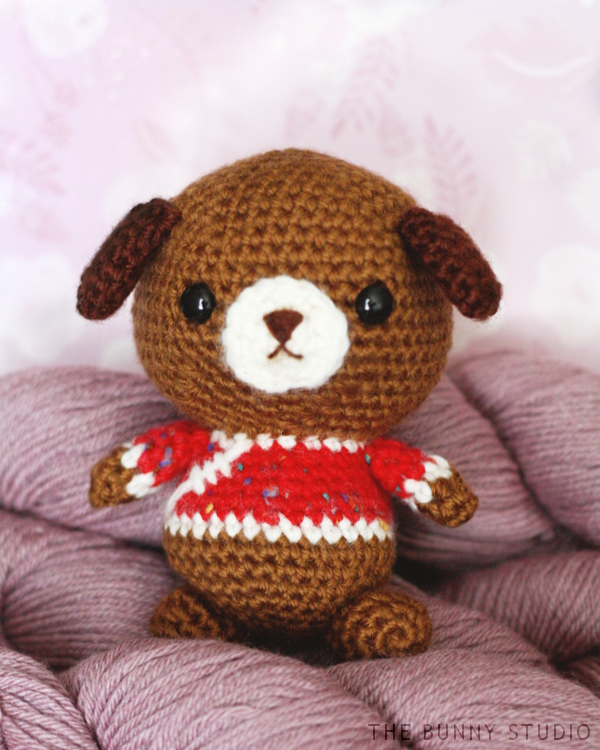 Old Dog Free Amigurumi Crochet Pattern
Crochet this adorable old dog with this fantastic amigurumi pattern.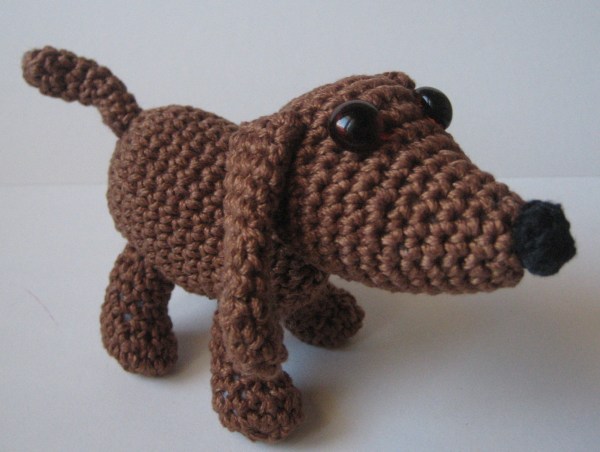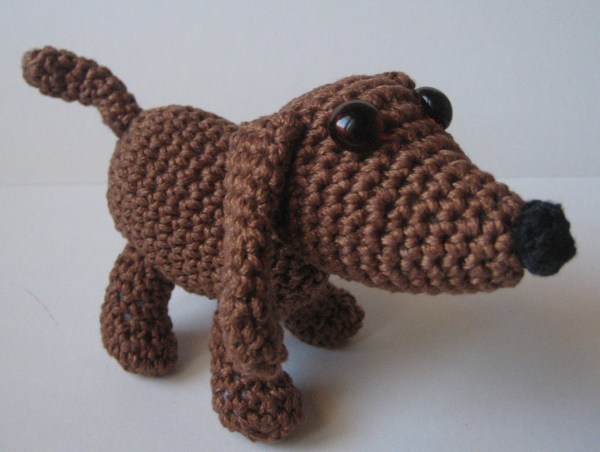 Crochet Poodle Pattern
This Crochet Poodle Pattern is given in sections, as the puppy is created separately and then sewn together upon completion. Designed by Lucy Kate Crochet.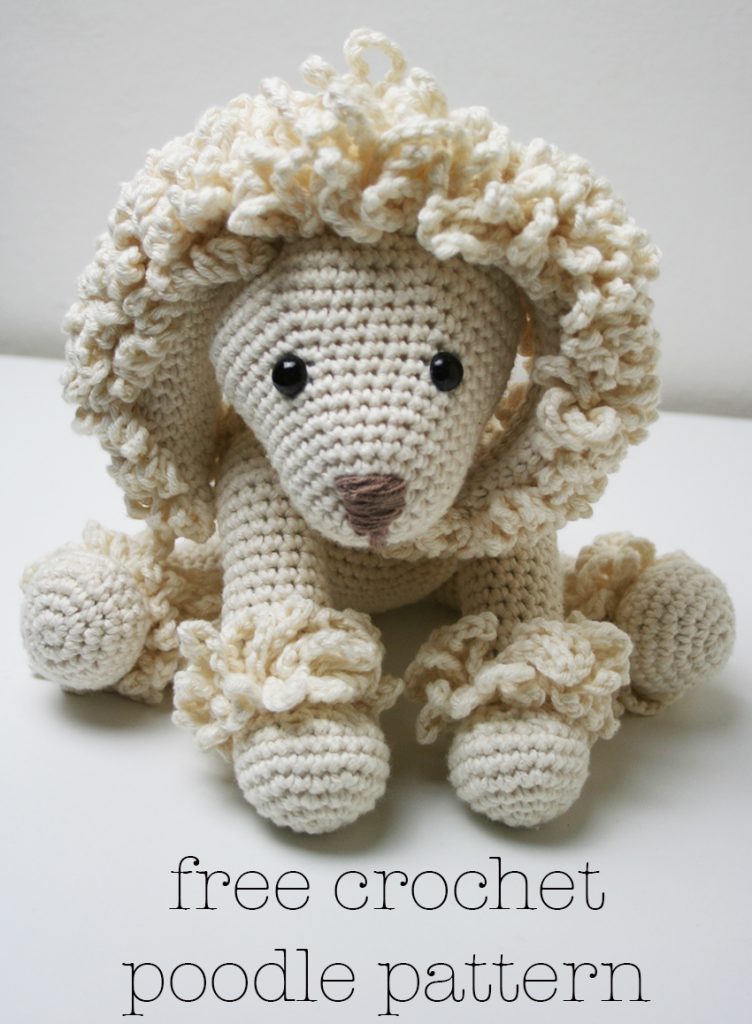 Amigurumi Yorkie Tutorial
Adorable Yorkie dog breed crochet toy pattern. Size is about 7 inches High x 5 inches Wide. Designed by Crochet Parfait.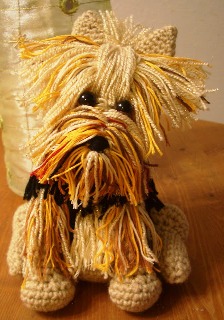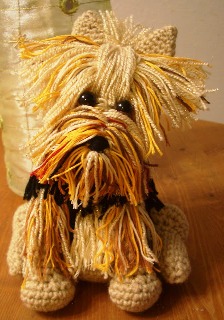 Dalmatian and German Shepherd Free Amigurumi Dog Crochet Pattern
Two popular dog breed amigurumi crochet patterns by Anonymouscrochet.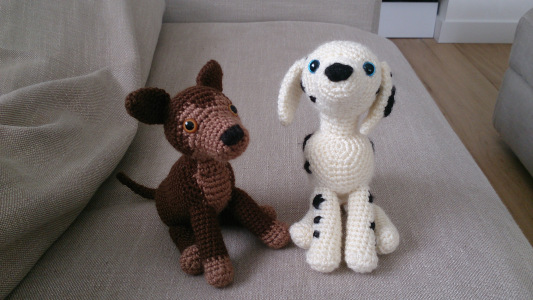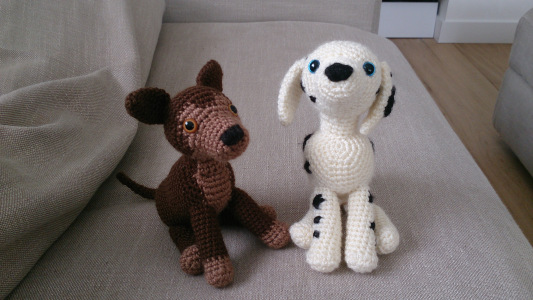 Keyring Puppy
Amigurumi dog/puppy to crochet with long ears by Lonemer Creations.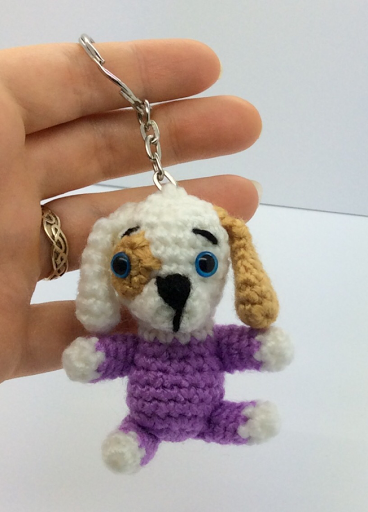 Scottish Terrier
A description for how to make a Scottish terrier plushie. Gauge is not important, use an acrylic/wool yarn of choice with a suitable hook. Designed by Jessica Pilhede.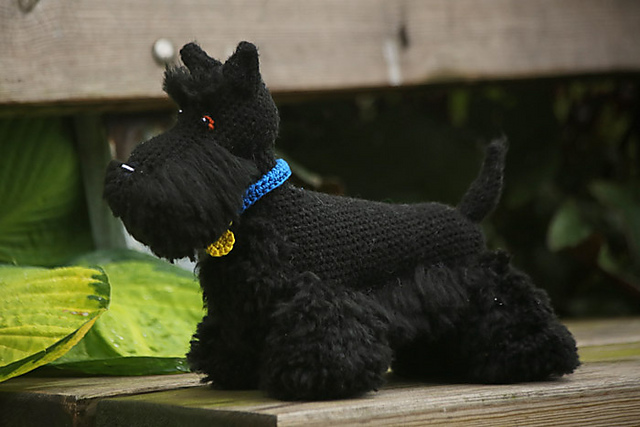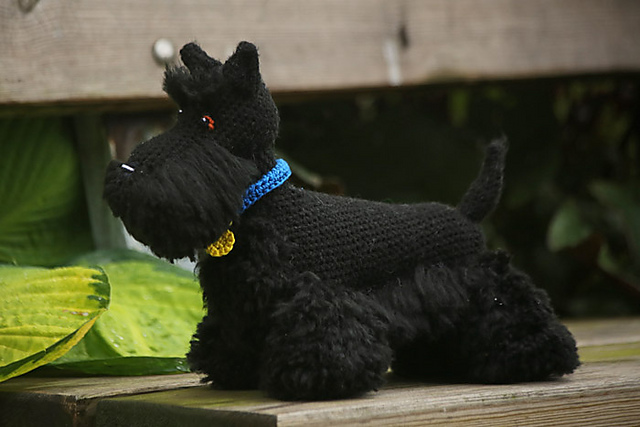 Amigurumi Schanuzer
Super cute little dog to crochet with adorable fur. Realistic looking dog pattern to crochet. Designed by Projectarian.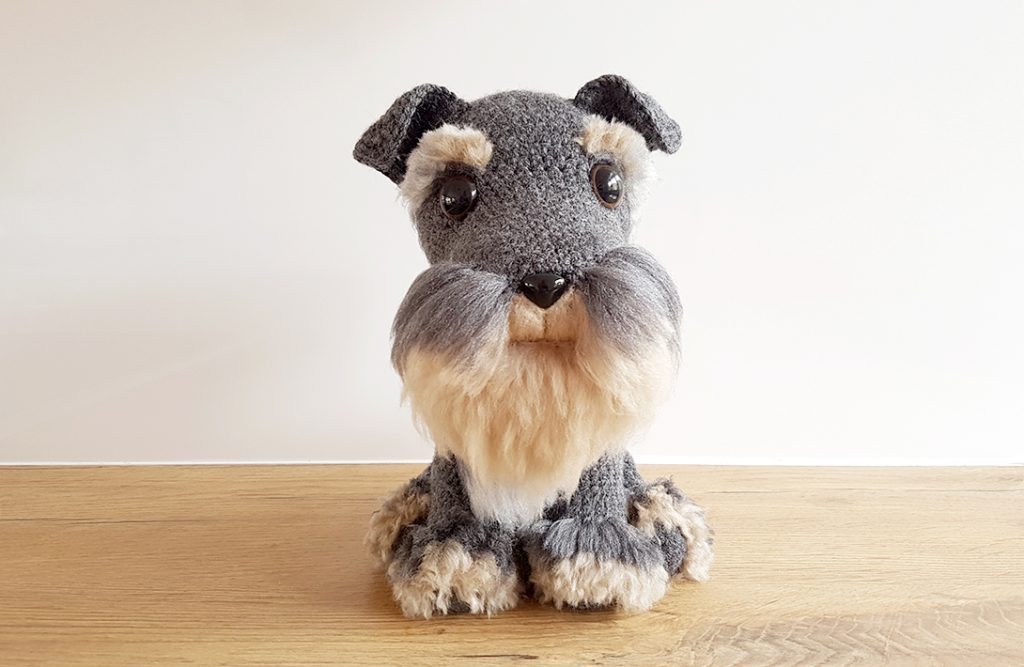 The Reversible Expressions Animal Series
This is "Little yarn friends" Reversible Expressions Animal Series featuring Lil' Puppy Blu, Lil' Green Kitty and Lil' Pink Bunny.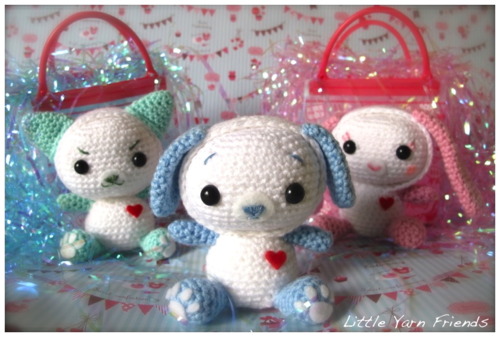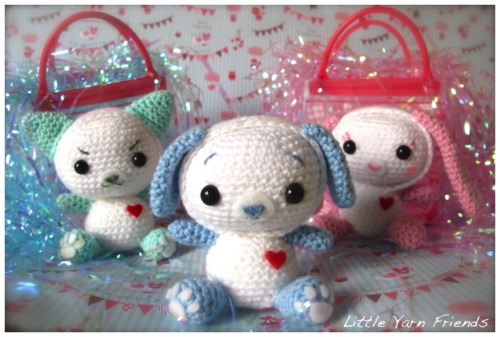 Amigurumi Chihuahua
Super cute chihuahua dogs to crochet with free crochet pattern by Abbygurumi!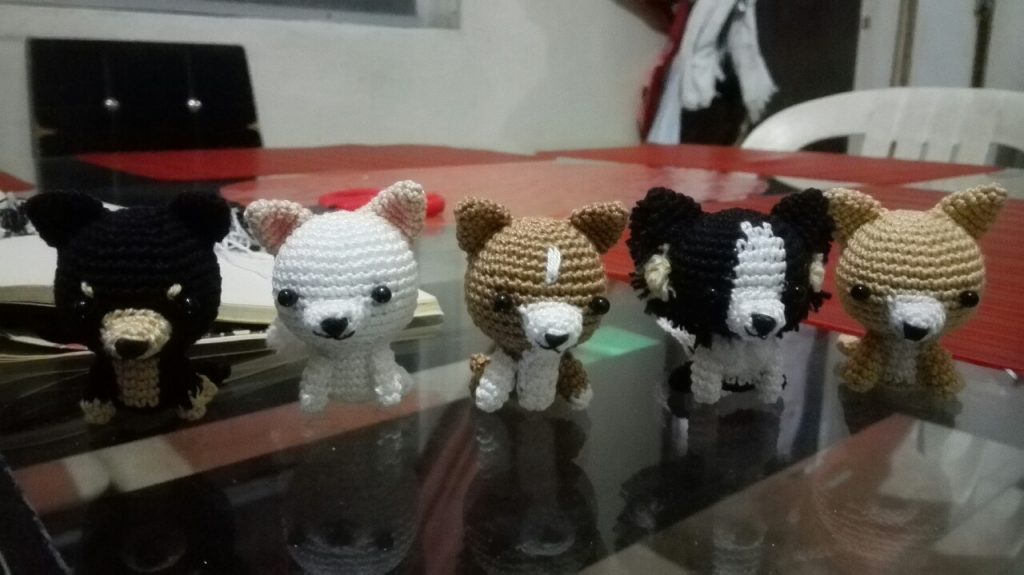 Crochet Labrador
Would you like your very own handmade replica of your Labrador? A cute copy of your adorable pup, to proudly display in your home?
Here is a simple pattern with written instructions for how to make your very own crochet Lab.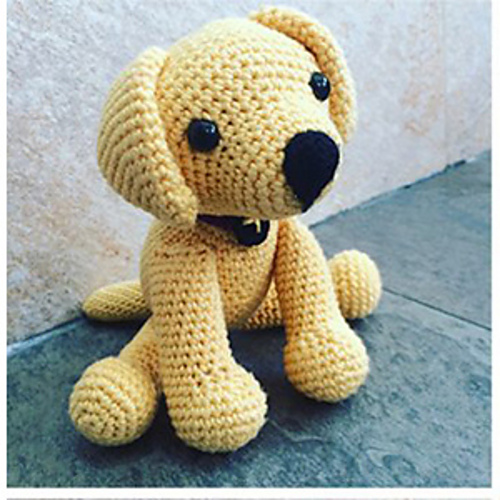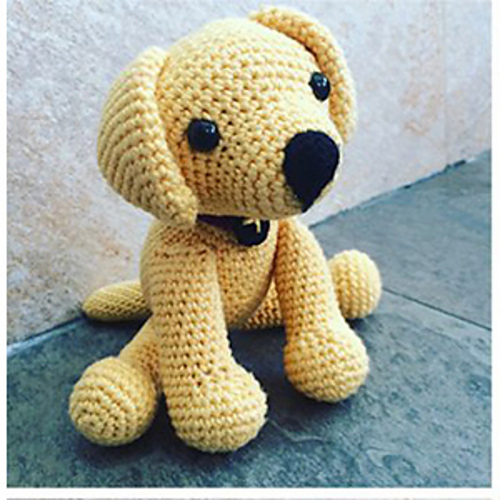 Dog Lucky Free Crochet Pattern
Finished size approx. 7.5 cm (3 inches) high. Designed by Little Owl's Hut.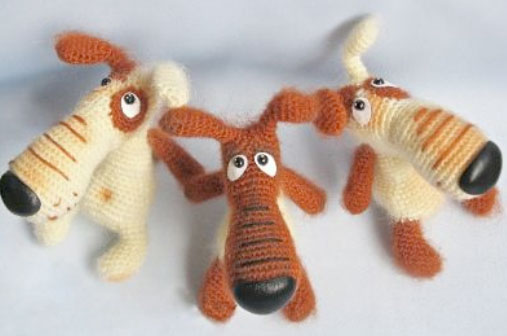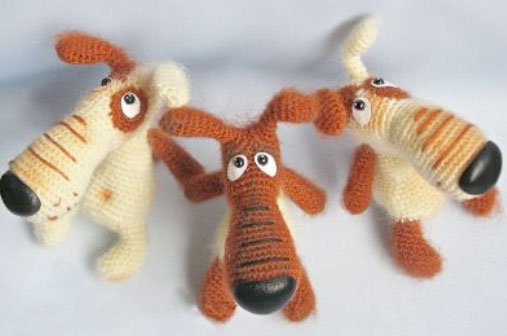 Puppy Amigurumi
A 7″ tall amigurumi of a puppy. Designed by I Crochet Things.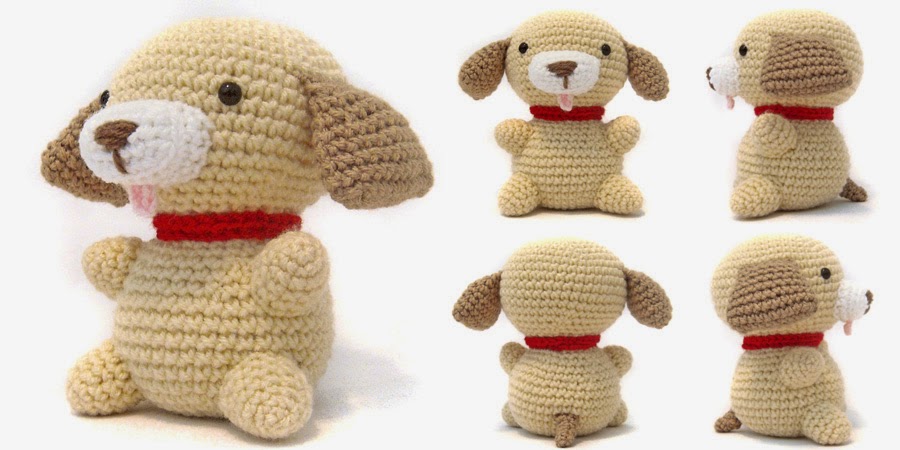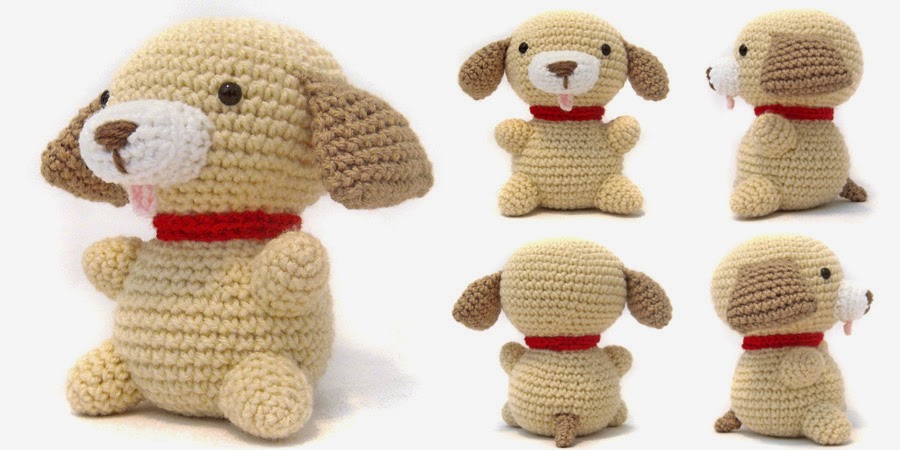 Cuddle Me Puppy
This is a BIG puppy, standing about 20 inches tall. By Amigurumi To Go.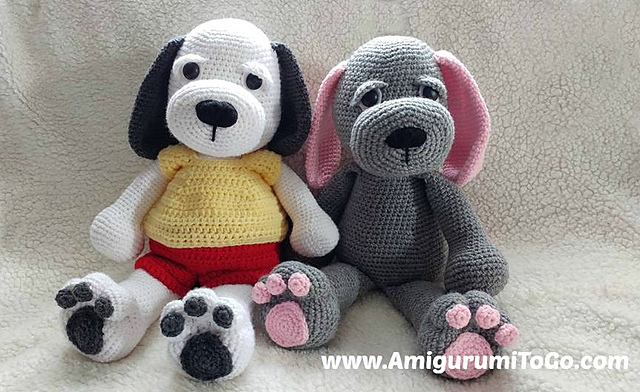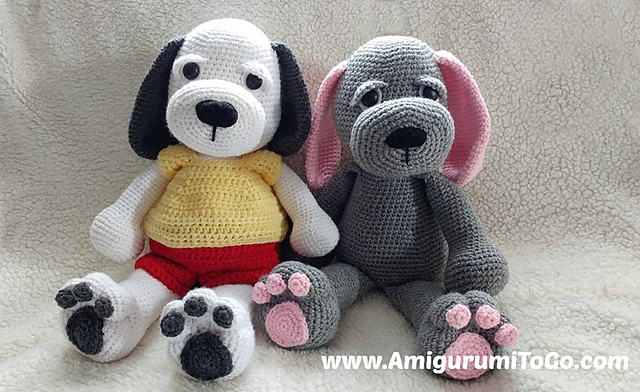 Amigurumi Perky Puppy
This little puppy is so cute and fun to make. He has big, perky ears and a sweet little nose. Designed by Emily Premise-Conclusion.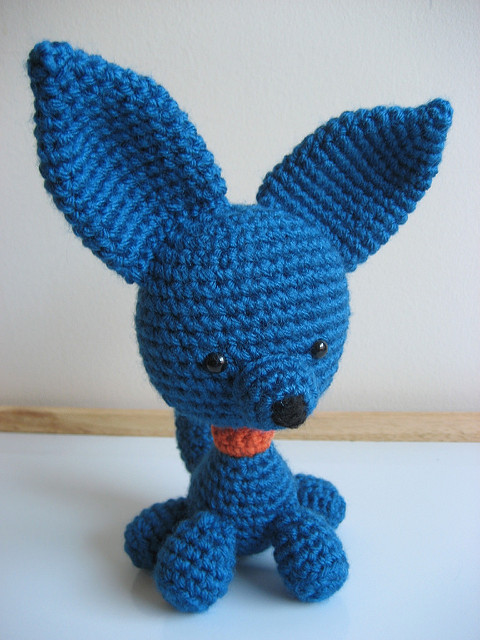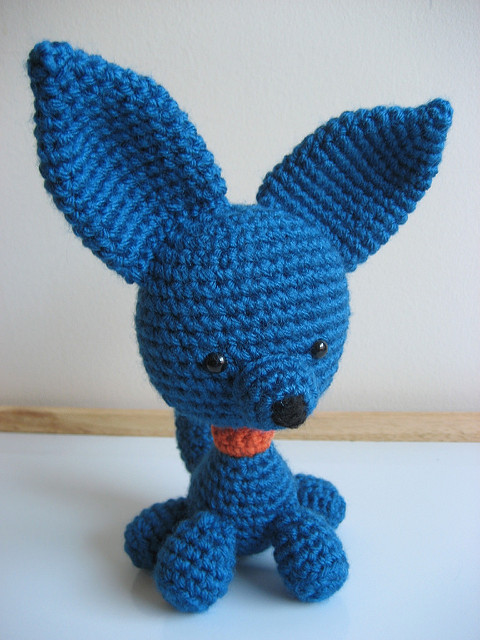 Pomp-a-Poodle
Poodle measures 13" tall x 12" from nose to end (excluding tail). Designed by Nancy Anderson.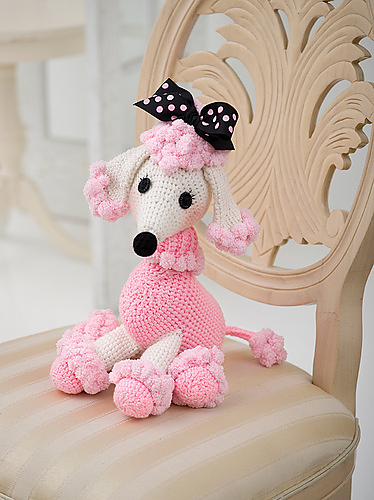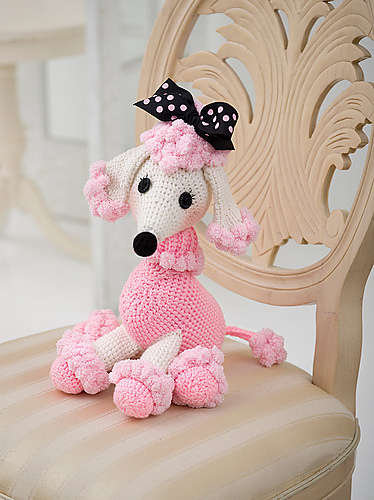 Brown Hound Crochet Pattern
Easy crochet amigurumi dog pattern. Size is approximately 11″ from tip of nose to tip of tail. Designed by Michelle Wilcox.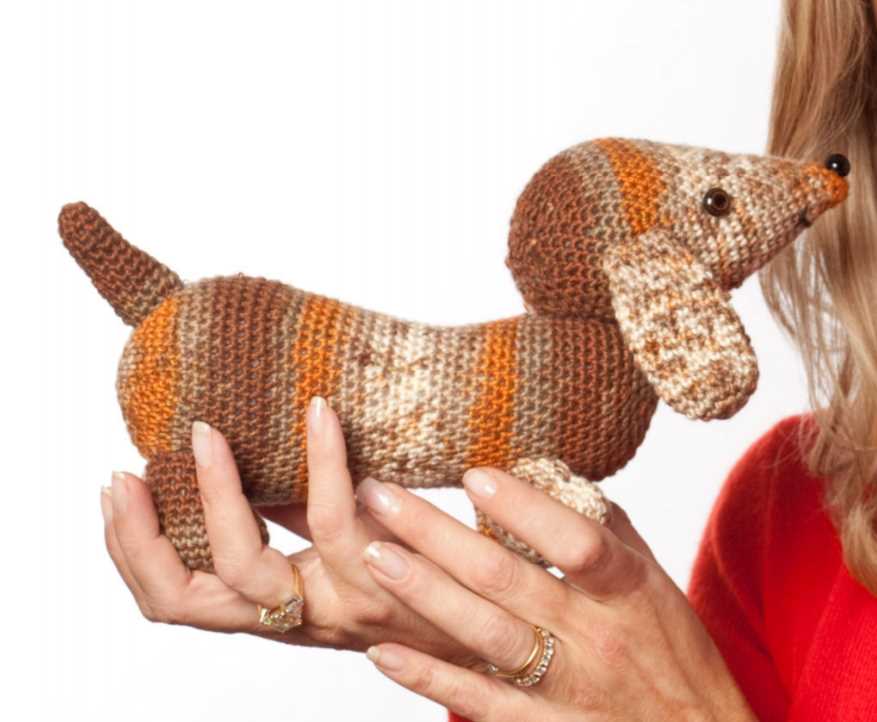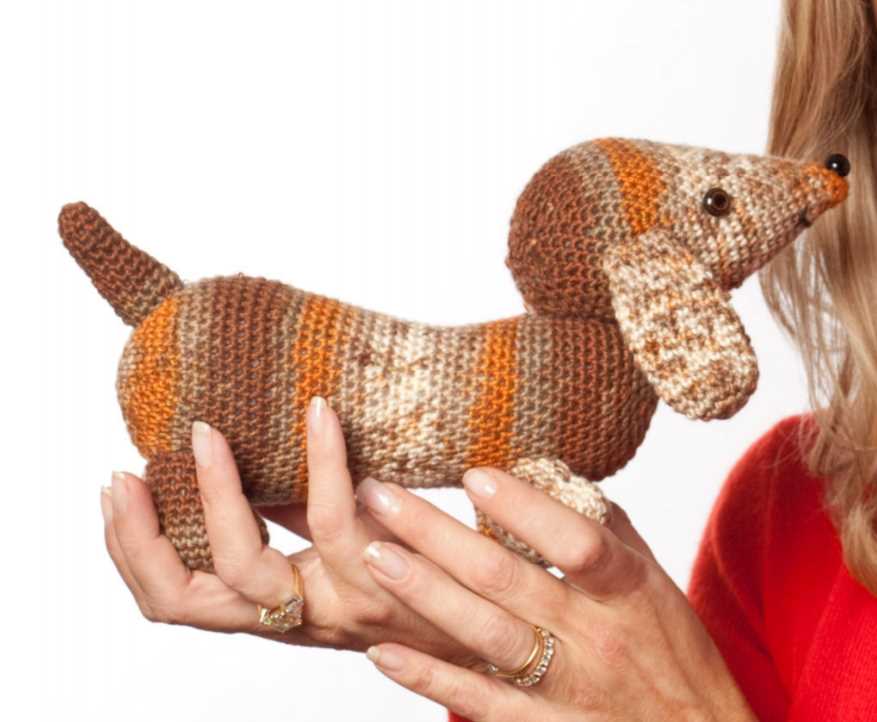 Lily Baby Beagle
Lily Baby Beagle Amigurumi Stuffed Puppy Dog. Designed by Mary Walker.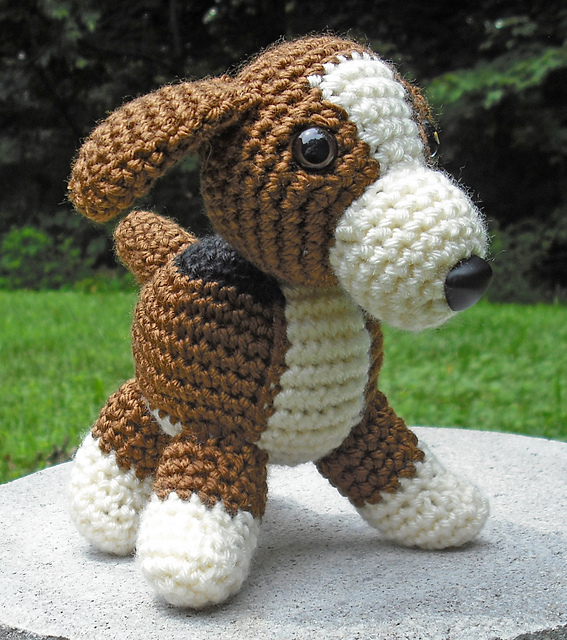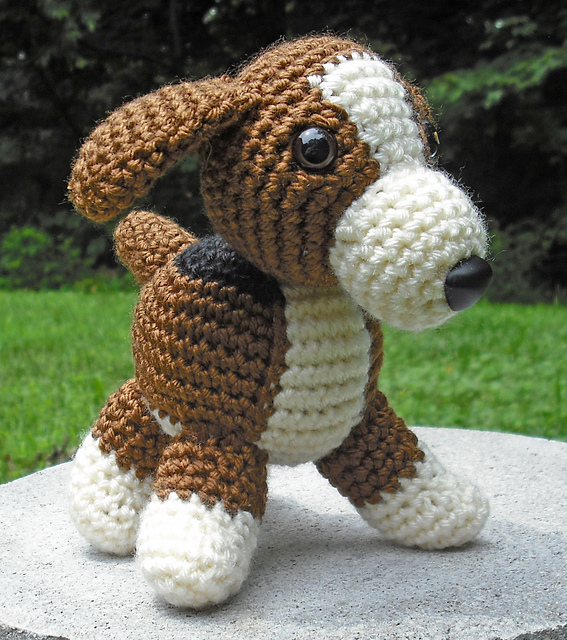 Rainbow Slinky Dog
Create the most AMAZING handmade toy your child has ever seen! The Rainbow Slinky Dog stretches to a length of 19", and he resembles the Slinky Dog in the Disney/ Pixar Toy Story franchise. Designed by Kimberlie Goodnough.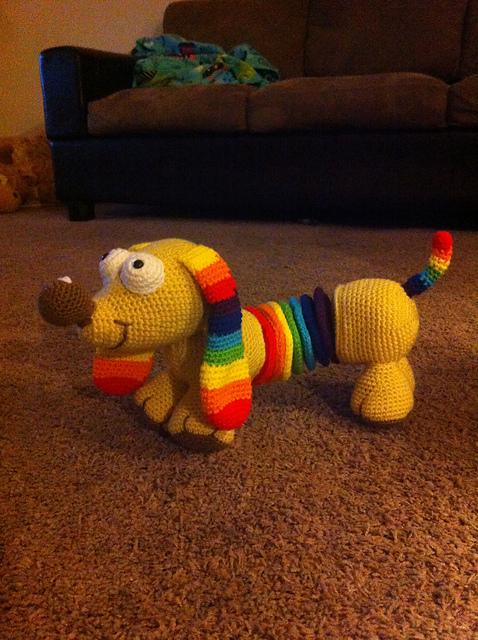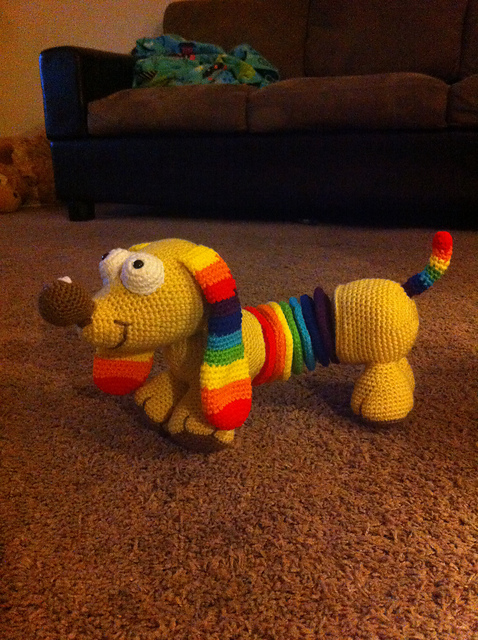 Sam the Dog
This crochet project is so easy to make, they're a perfect project for beginning crocheters. Designed by Michele Wilcox,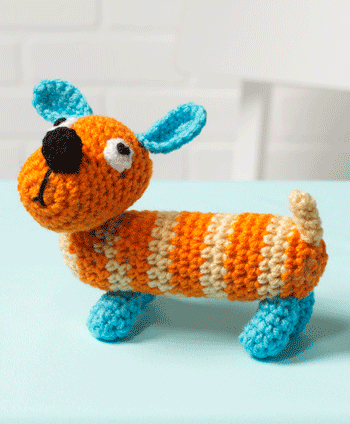 Generic Dog
With this pattern you can knit a amigurumi with the generic shape of a dog about 15cm long for 3mm thread and 1.5mm needle. By
Fantasy Points. See more dog knitting patterns.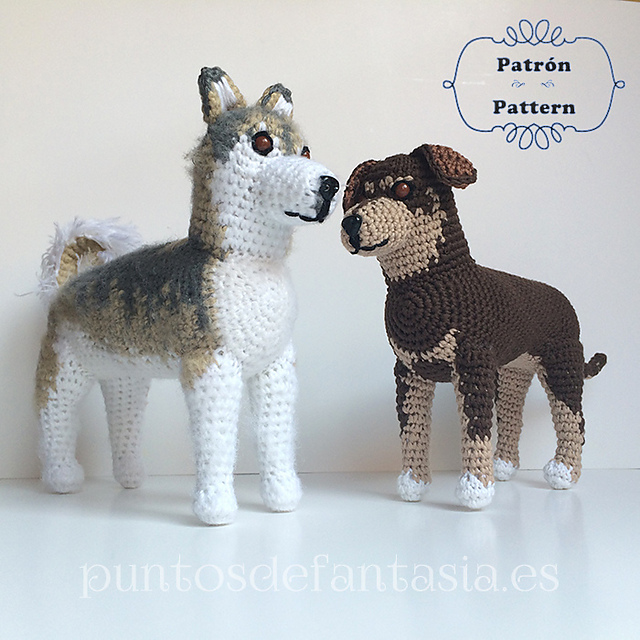 Little Dog
Little dog by Liz Ward.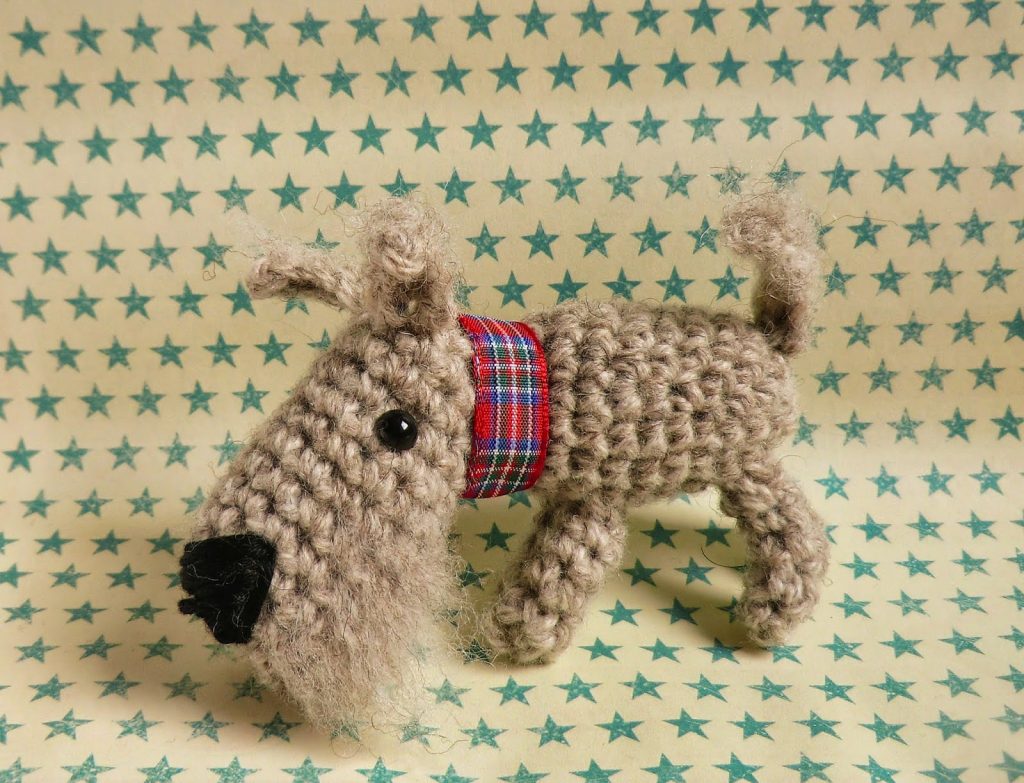 Amigurumi Corgi
Crochet the Queen's corgi with this cute amigurumi dog crochet pattern by Studio Ami.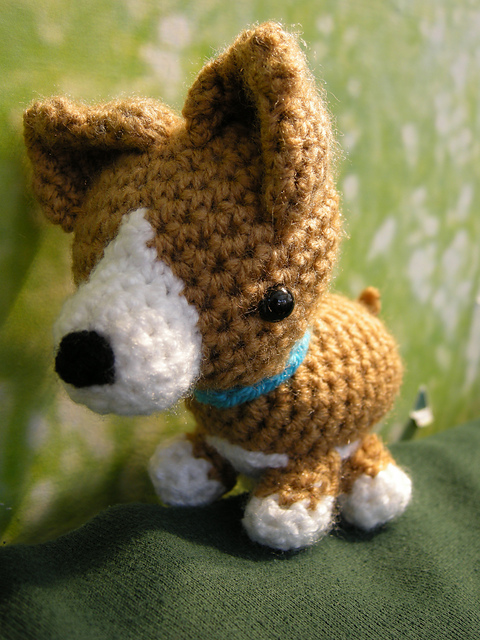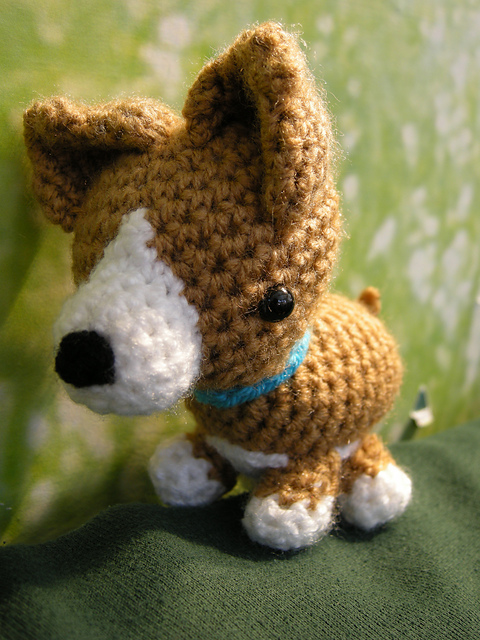 Henry the Amigurumi Hound Dog
Henry is about 10 inches long and 6 inches tall when made from DK yarn, and he is about 5.25 inches long and 3.5 inches tall when made with size 10 thread. All four of his legs are thread jointed, so he is very poseable. by S. Pendleton.