Amigurumi Crochet Octopus Patterns Ultimate Roundup
Welcome to the ultimate octopus crochet patterns around. We have you covered with the best roundup of free and premium patterns. We do not receive a commission for the patterns that you purchase, we just truly think they are ultra cute amigurumi stuffies you may enjoy making.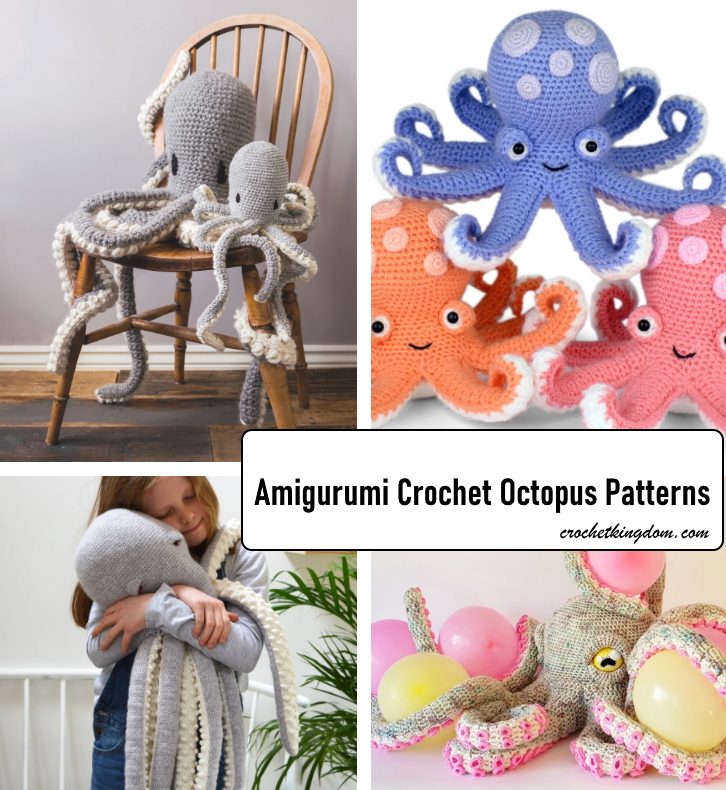 Octopi are among some of the most fun and popular crochet amigurumi sea creatures to make! You make a head and some tentacles and jazz them up to suit your mood!
Free Amigurumi Crochet Patterns for Octopuses
Let's begin with the freebies, here are free octopus patterns for you to crochet right now!
Let's begin with the most adorable of the free patterns, we love this crochet octopus from DMC.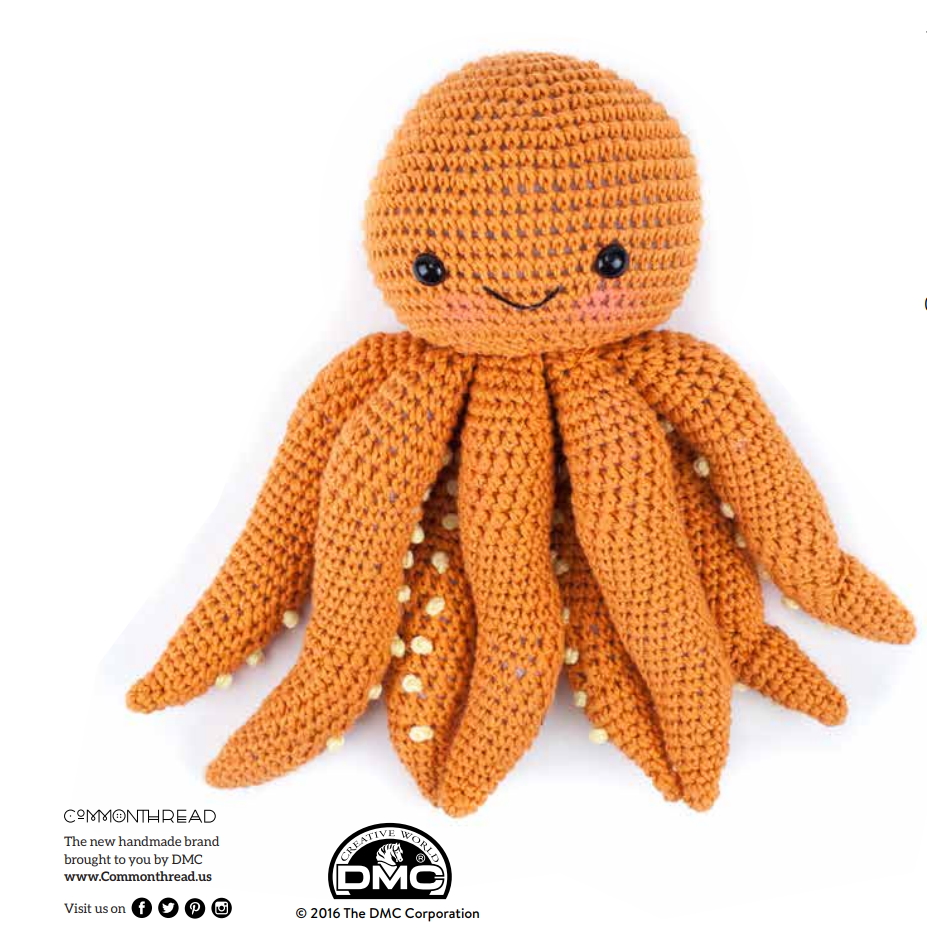 Download Free Octopus Pattern: here
Oliver Octopus and Baby by Claire Gelder. Adorable octopus pattern available in two sizes! Size: Approx. 33cm (13in) tall, tentacles approx. 67cm (26½in) long; baby is approx. 15cm (6in) tall, tentacles approx. 36cm (14in) long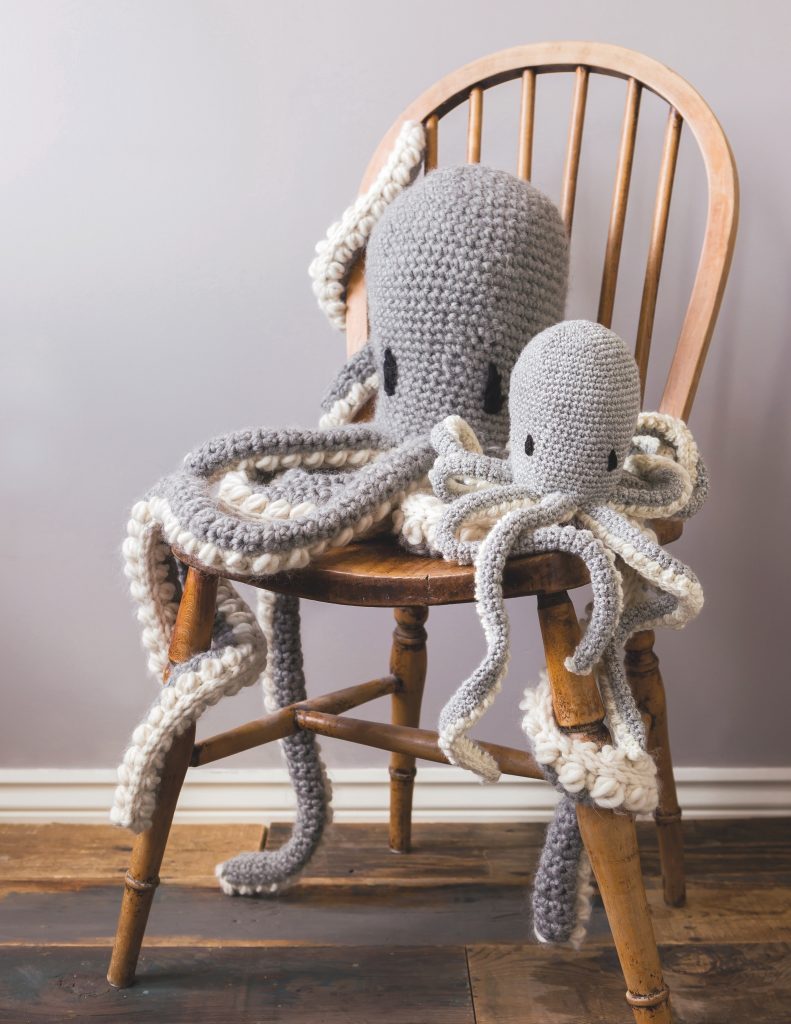 Get the free pattern here.
A very easy and cute octopus to crochet for free using an Lion Brand pattern. One Size
3 in. (7.5 cm) tall.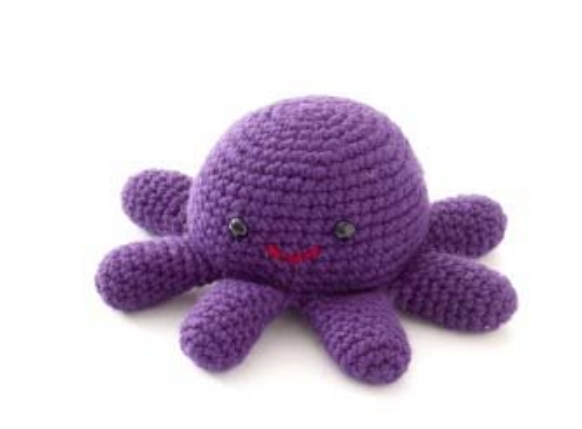 Download this pattern: here
A velvety naptime octopus from Lion Heart Yarns. Easy crochet pattern for beginners. Size is about 14 in. (35.5 cm) long, including tentacles.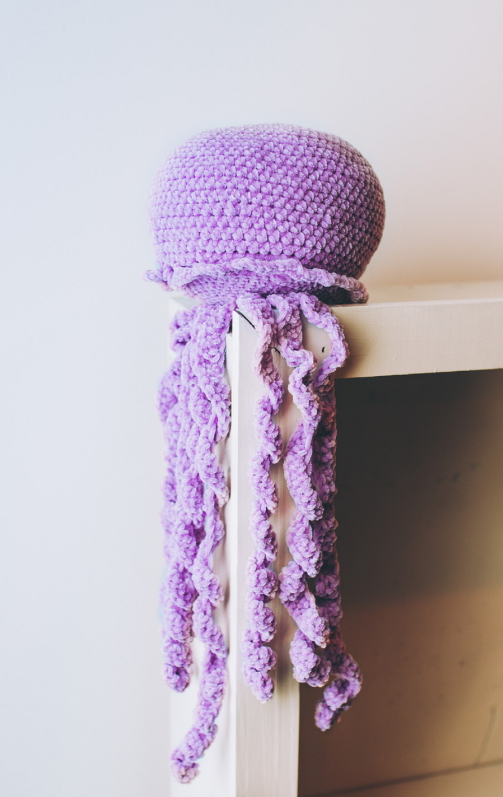 Get the pattern here.
Basic crochet applique octopus patterns for free from The Sequin Turtle.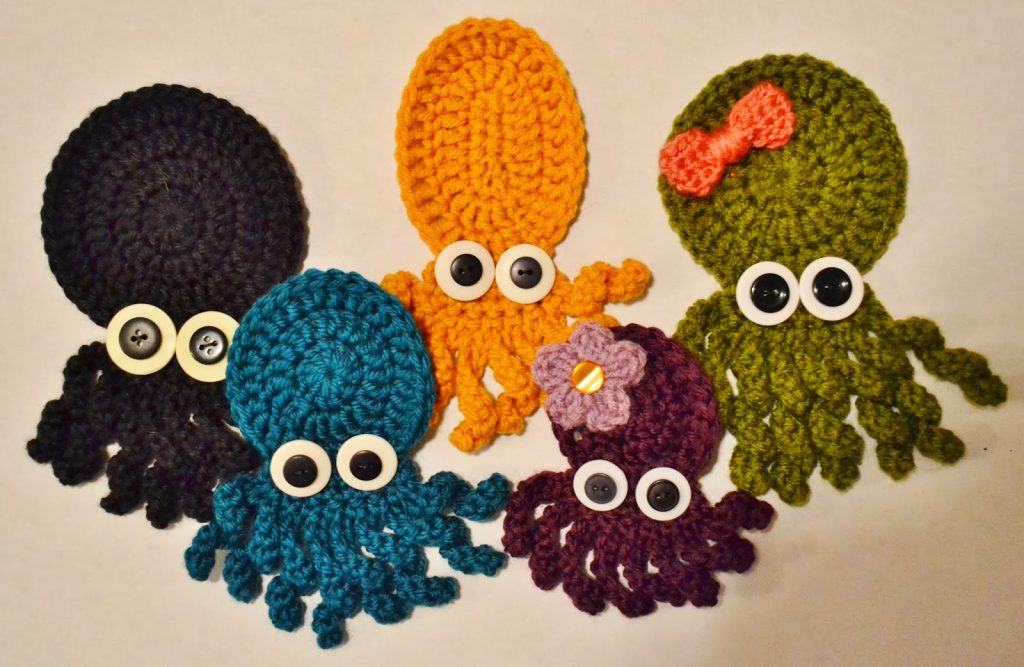 Get this free pattern here.
We have more free crochet octopus patterns on our website that you can check out here.
Octopus Patterns to Buy
A selection of Octopus crochet patterns you can purchase.
Otto the Octopus – Amigurumi Crochet Pattern. "If you're in need of a big hug and a bucketful of love then Otto the Octopus is the one you want. With eight legs for the hug and three hearts for the love he'll leave you feeling like the world's most cherished human being. And let's face it – we could all do with a bit of that from time to time!". Designed by Moji Moji Designs.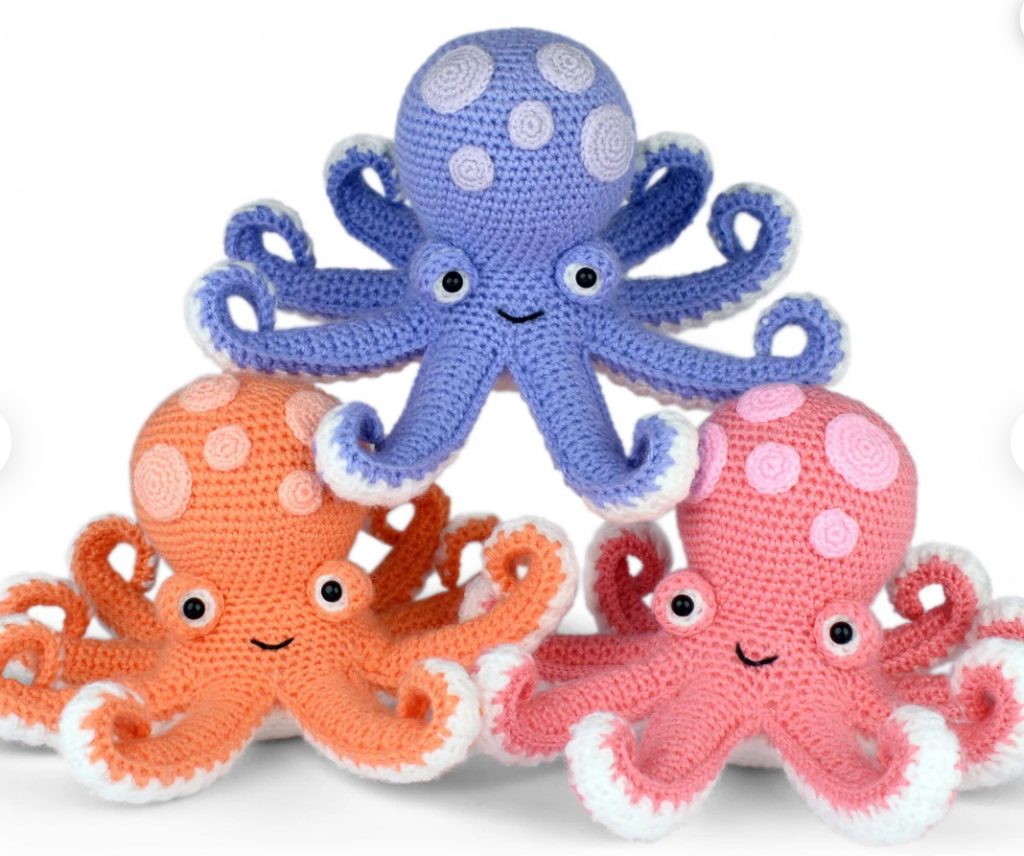 Buy the pattern: here
This crochet pattern is for a lovely giant octopus to love and hug. Crochet with soft wool for the perfect hug. Design by Pro Yarn.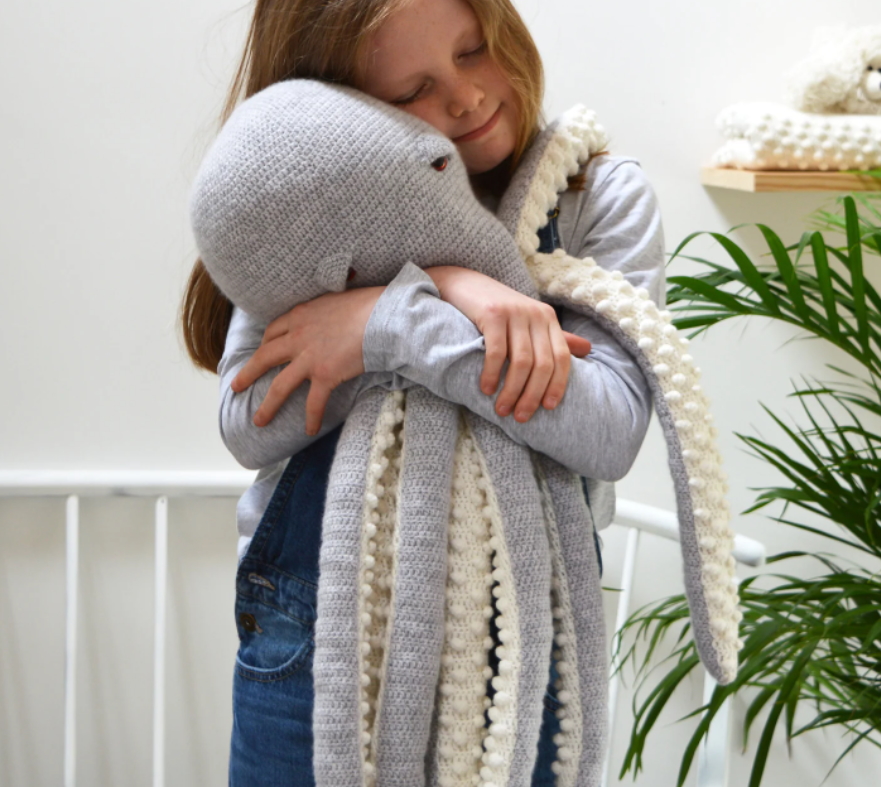 Buy the pattern: here
"Apollo the Octopus is a life-sized snuggle buddy! With long, floppy tentacles he naturally poses like a real octopus. He has happy, shining eyes and enough suckers on his tentacles to make you feel like you've accomplished something tremendous by the end of this project!" Designed by Projectarian.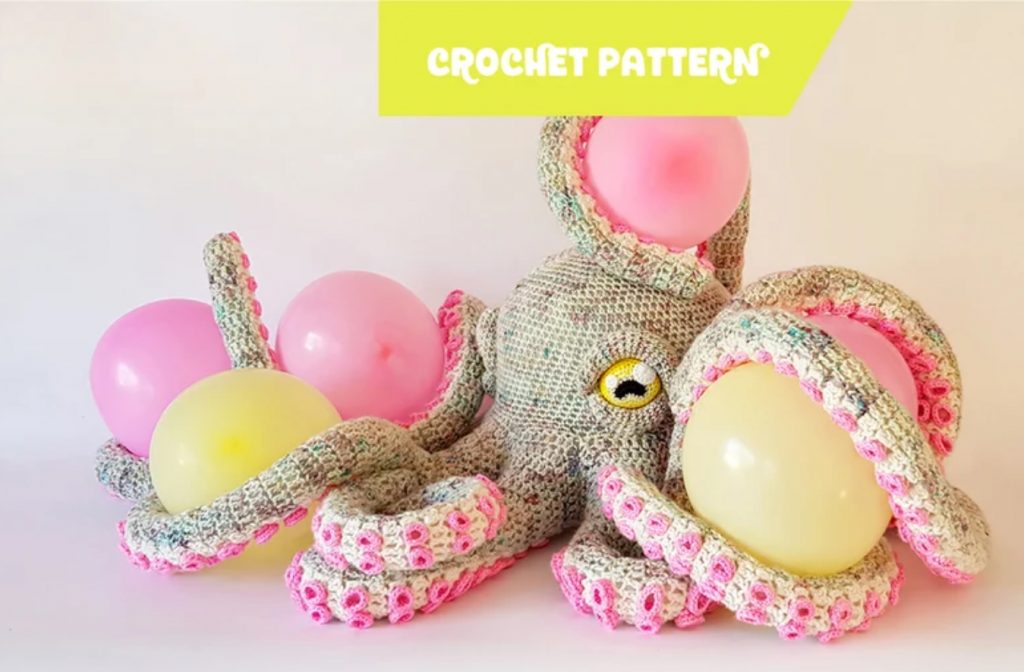 Buy the pattern: here
XXL Octopus crochet pattern. An extra large and huggable octopus to crochet from OliMoriShop.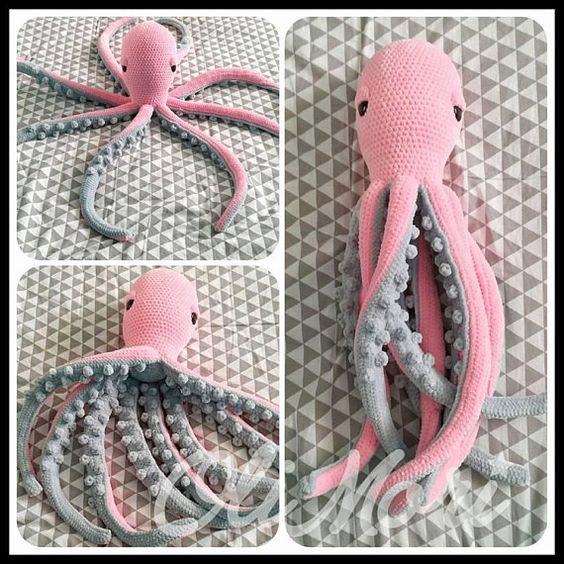 Buy this pattern here