Free crochet coaster patterns that we love tho crochet as fun and quick household items and gifts. Coasters are not just quick, easy and fun to crochet, they are practical and great to use around your home to save your furniture, they also make for great gifts, for house warming presents, for Christmas, Easter and more!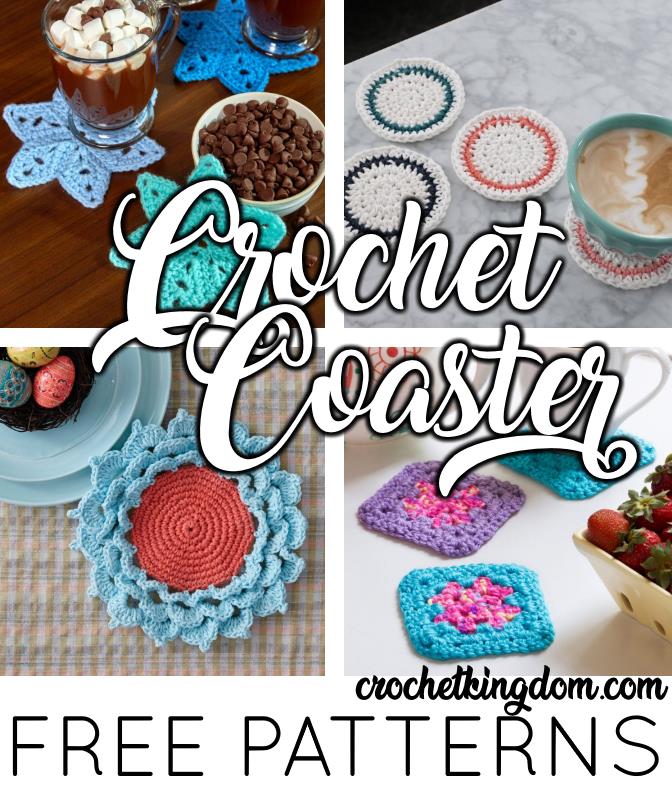 Free crochet coaster patterns pinterest has a ton to offer, as do many yarn selling websites, here we compile a few of our favorites.
Free crochet coasted pattern for beginners with these simple round crochet casters. Grab your supplies and join us at Stitch School! We'll provide you the expert instructions you need to confidently tackle your first crochet coasters!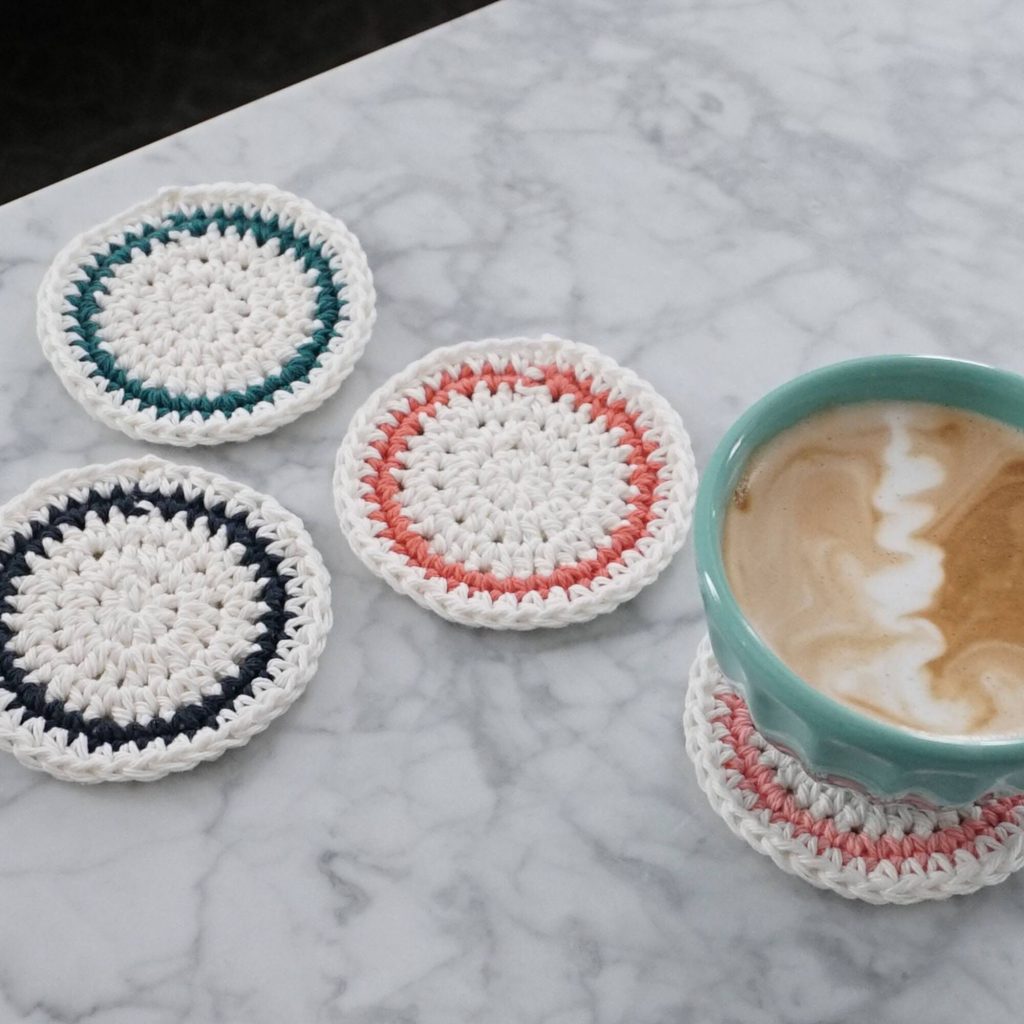 Very easy granny square crochet coasters free pattern. Begin your granny-making adventure by making grannies to use as coasters. The easy and ever versatile granny square.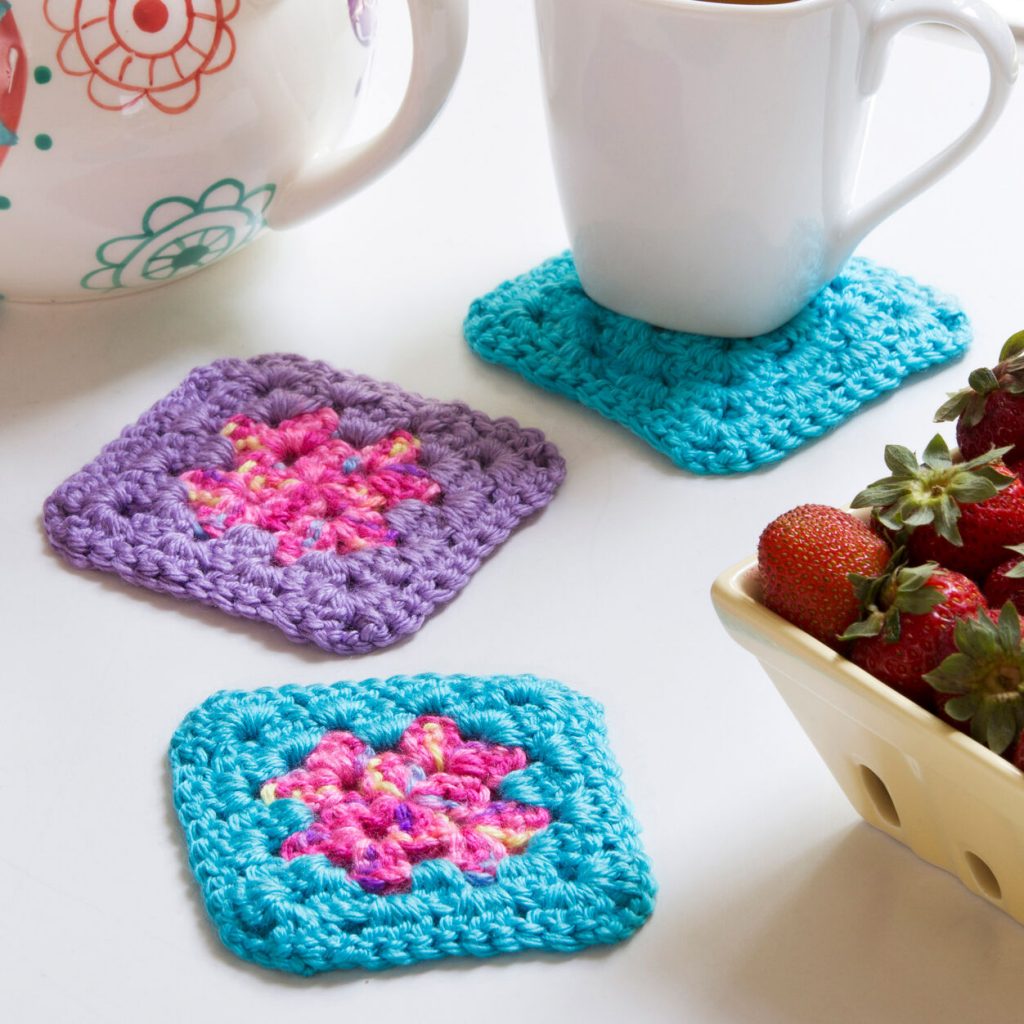 Very cute star shaped crochet coasters, great to make for the holidays and any other fun occasion.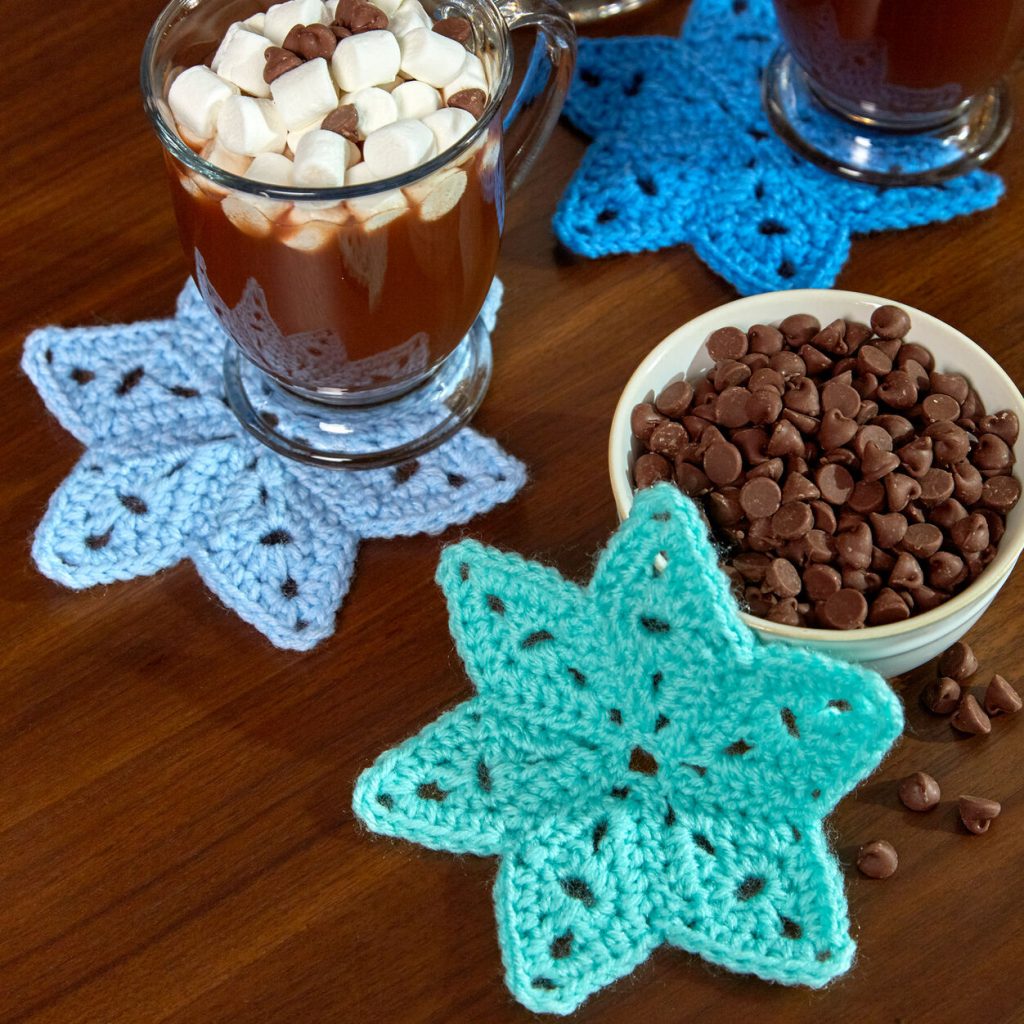 Spring is in the air with this fresh flower coaster, very cute with a circle base and pretty lace around it.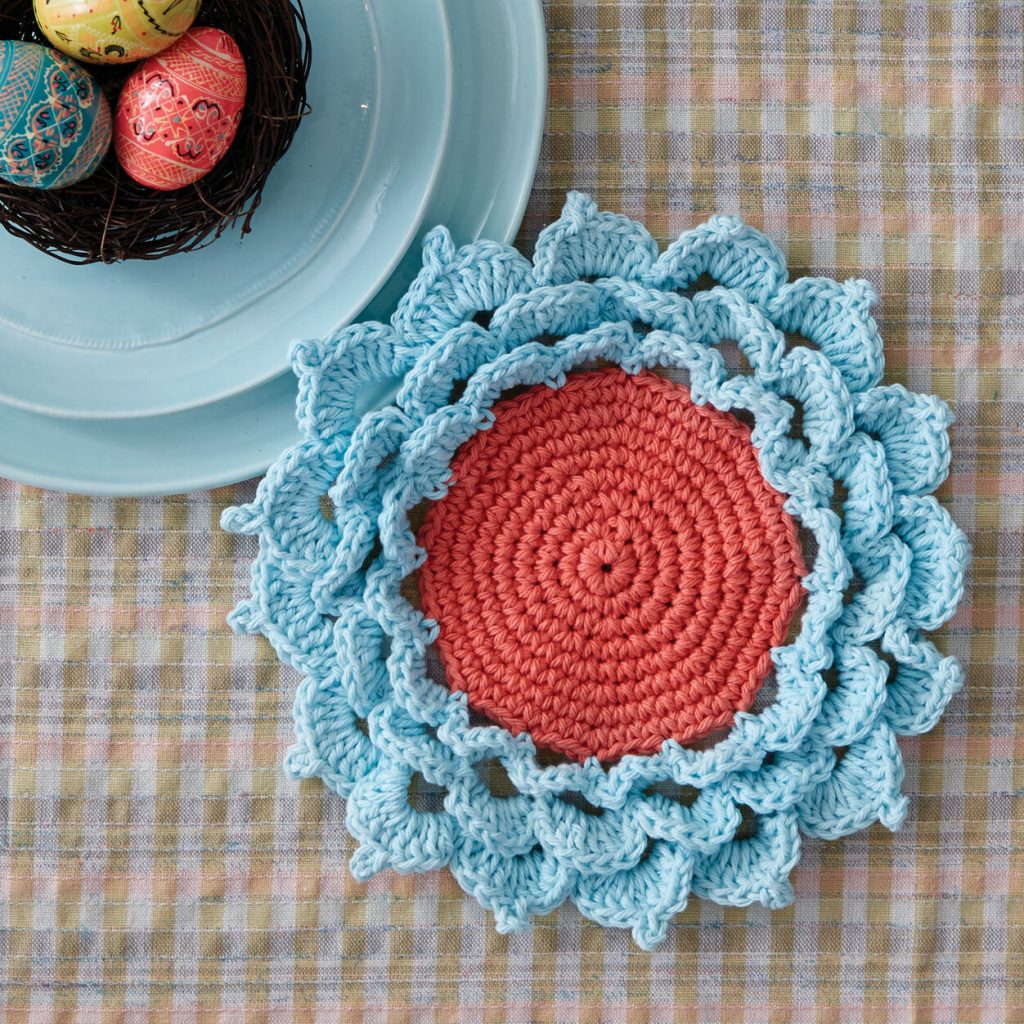 Colorful crochet snowflake coasters are festive and very fun to create. Great for Christmas and to put your hot chocolate on cold winter afternoons.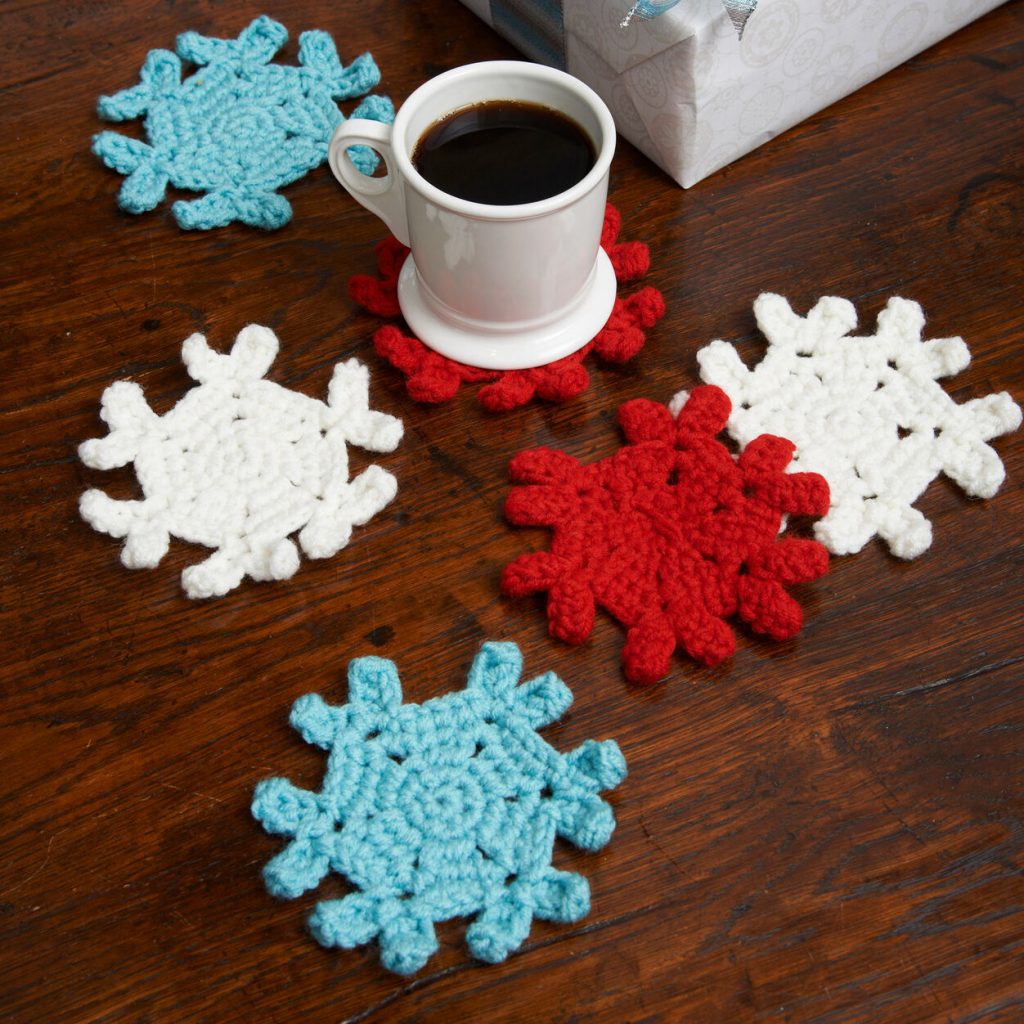 Perfect for the fall months, these coasters add a decorator touch while being very useful. Free crochet coaster pattern with leaf shape.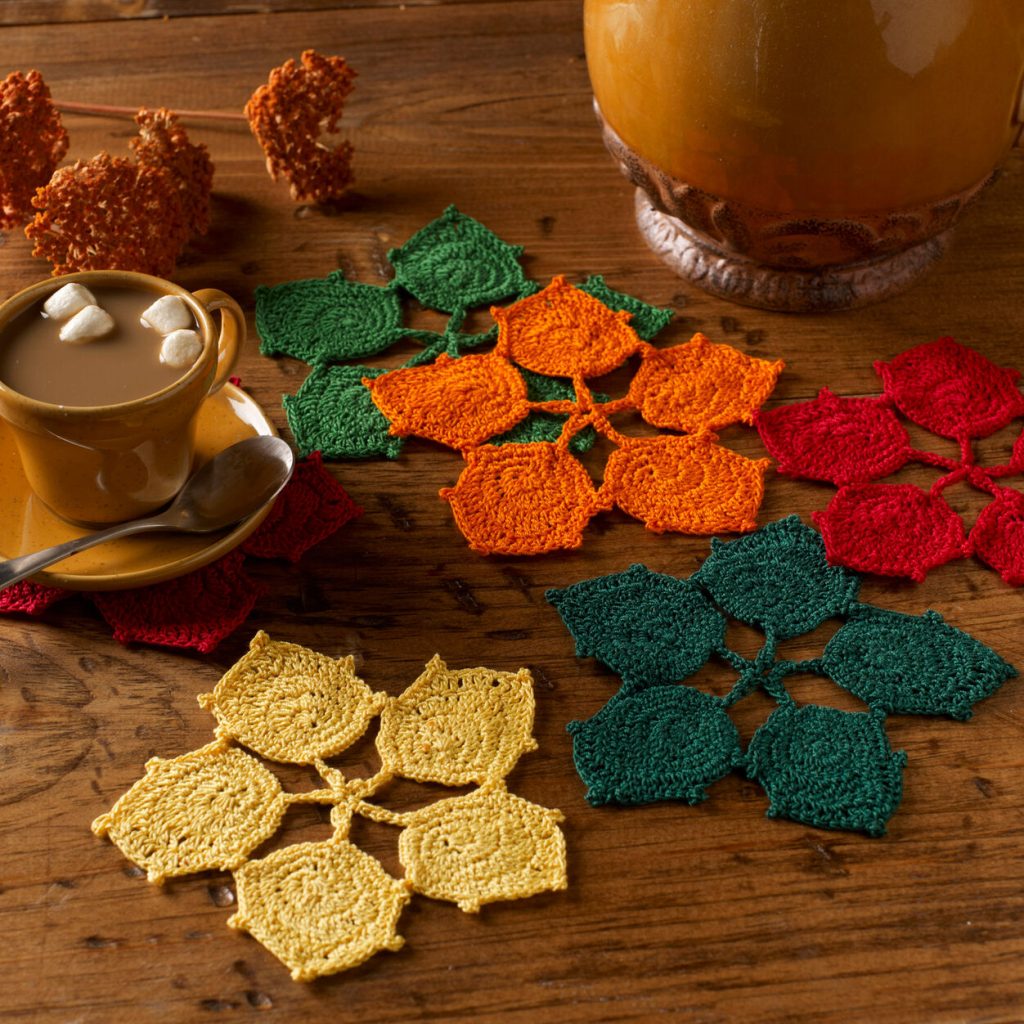 In this tutorial we'll be making a cute set of crochet coasters. The pattern uses US terms and stitches include slip stitch (sl st); double crochet (dc); chain (ch); and a magic ring. Learn how to make a set in rainbow shades, or an on-trend ombre set.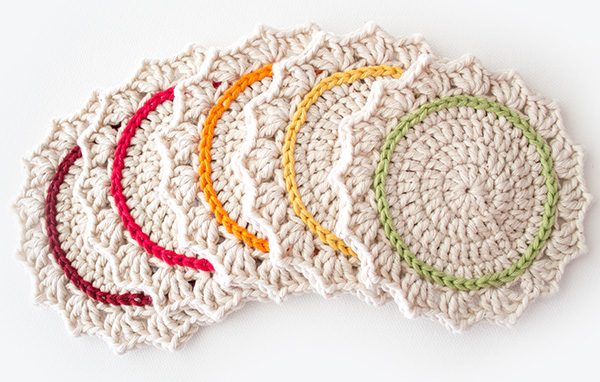 Cute apple coasters to crochet for free. Apple shaped, easy to crochet with yarn scraps.