7 Crochet Flower Blanket Patterns Free. Gorgeous afghans for you to create with easy to follow free pattern downloads! Get started on these crochet flower blanket patterns today with these free pattern downloads.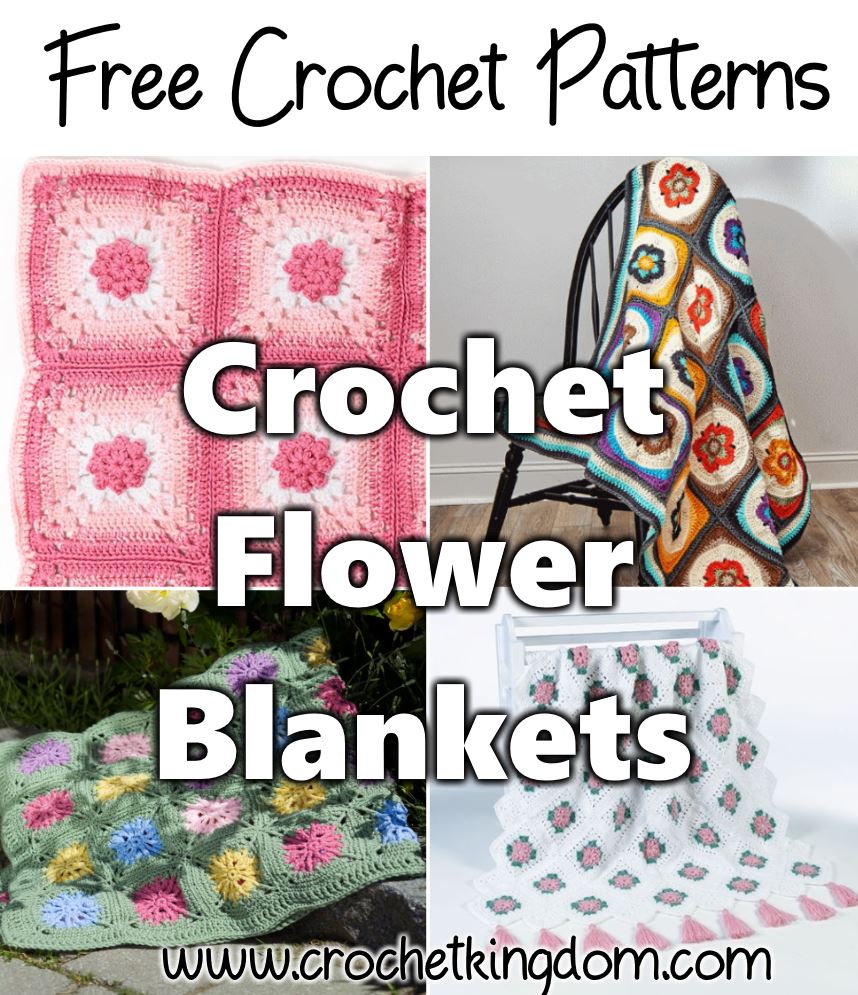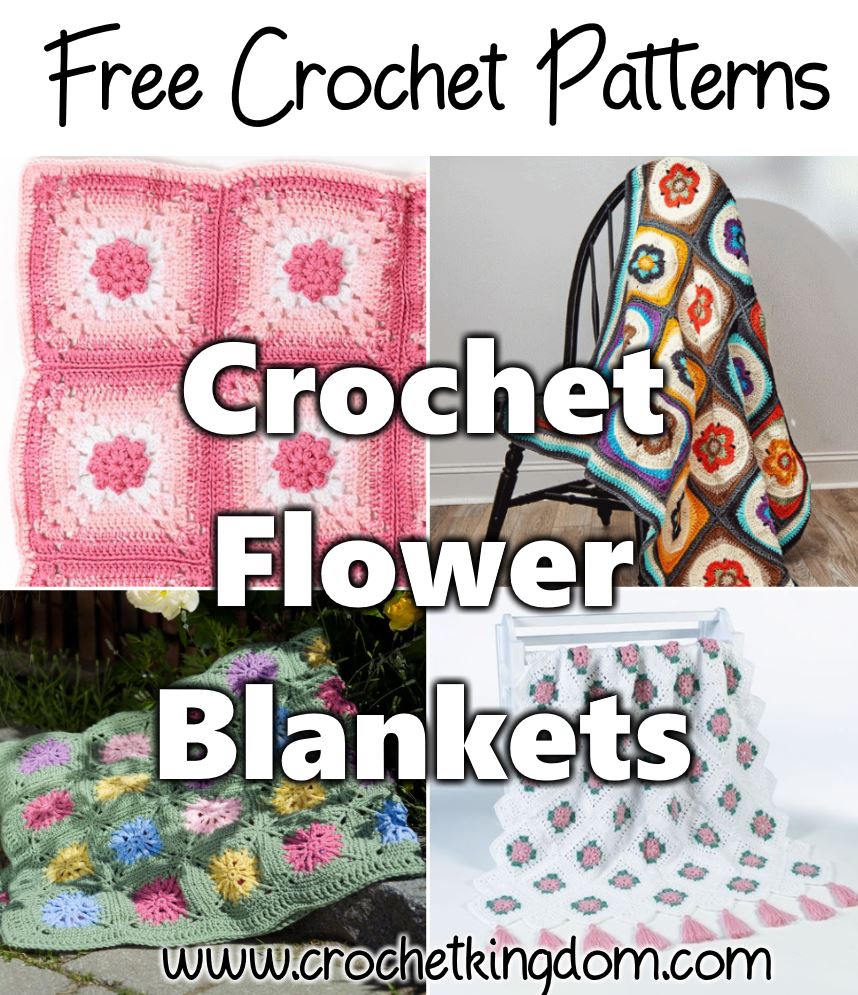 Free Crochet Pattern for a Center Flower Afghan
The soft tones of the afghan makes the center flowers in vivid colours stand out. The squares are very similar to the classic crochet square, but here the seam is moved to the corner of the square making it less visible. Easy crochet flower granny square blanket pattern that is free!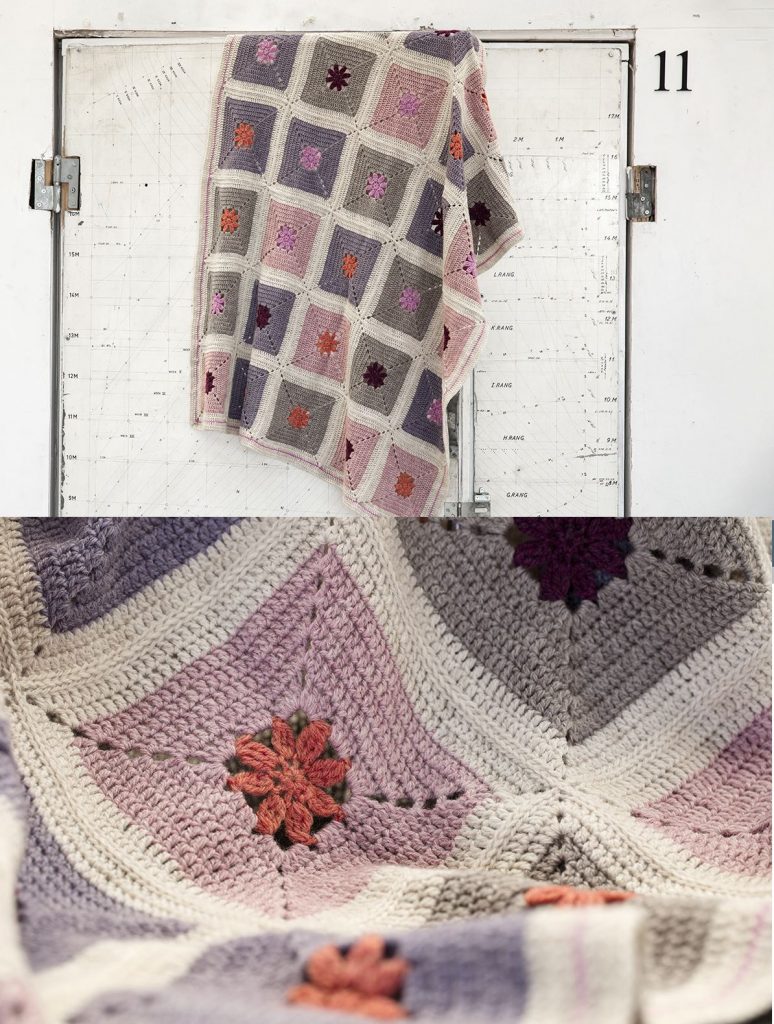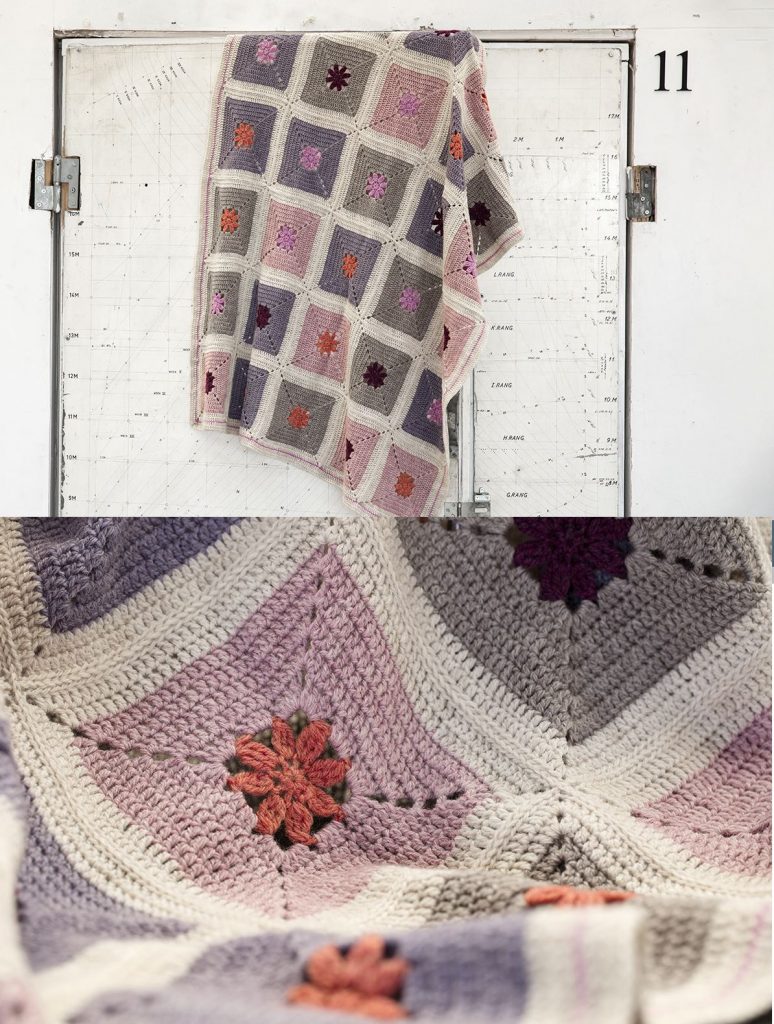 Pretty popcorn roses, worked in double strand yarn, capture the senses while making an easy and elegant gift. Crochet granny squares with flowers are arranged in a diamond shape and the afghan is finished off with tassels.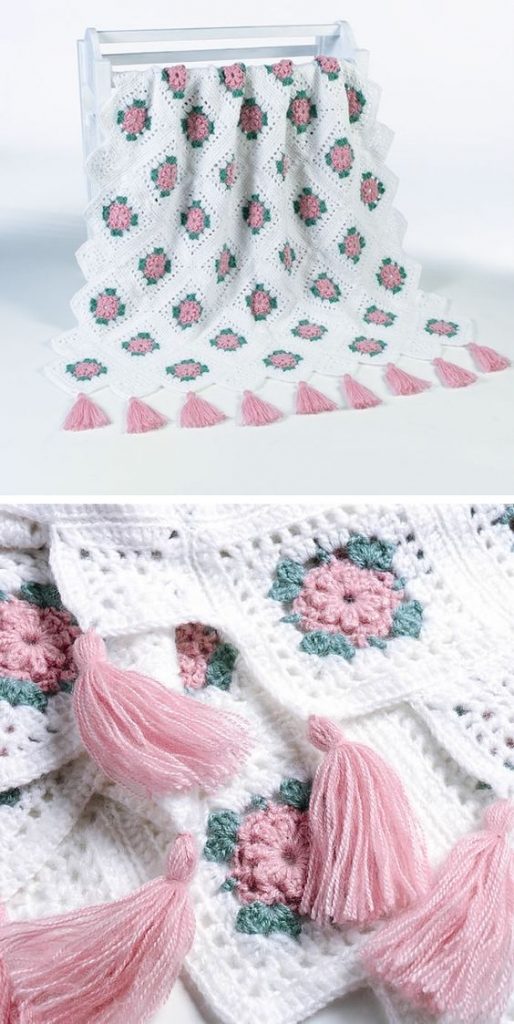 This afghan is made with a bunch of granny squares that are then sewn together and finished off with a lacy edge.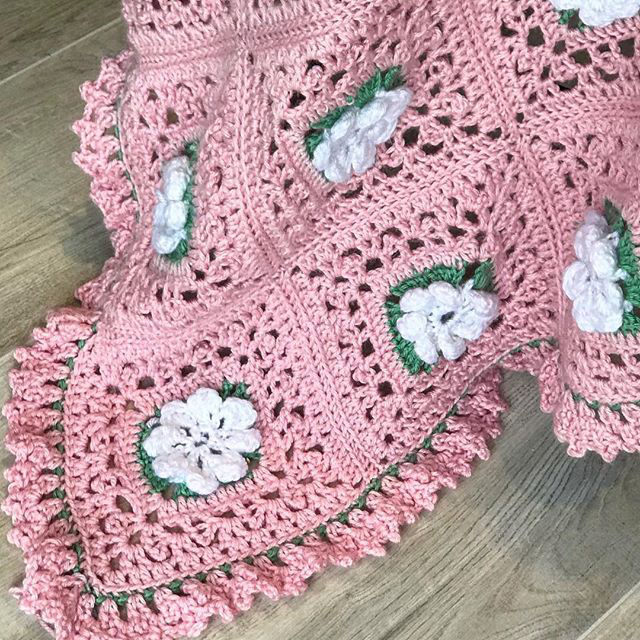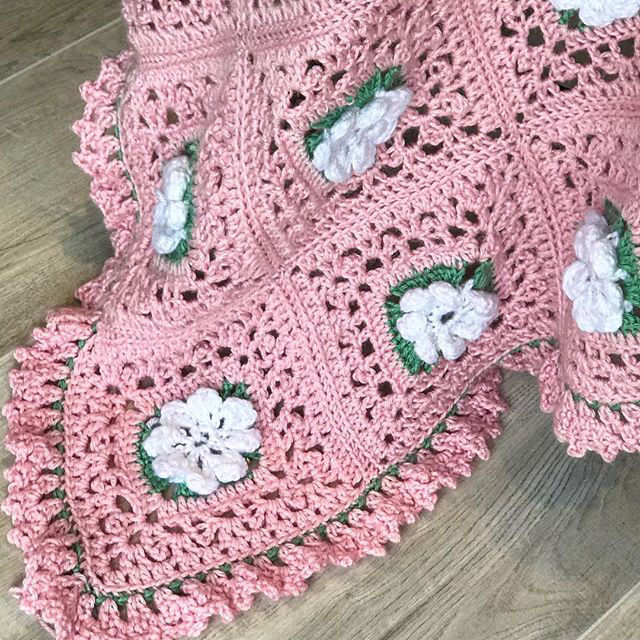 Add this upbeat throw to your happy place and put a smile on your face, or make it for someone who needs a reason to smile. This motif throw is perfect as a crochet project to take with you and crochet on the go.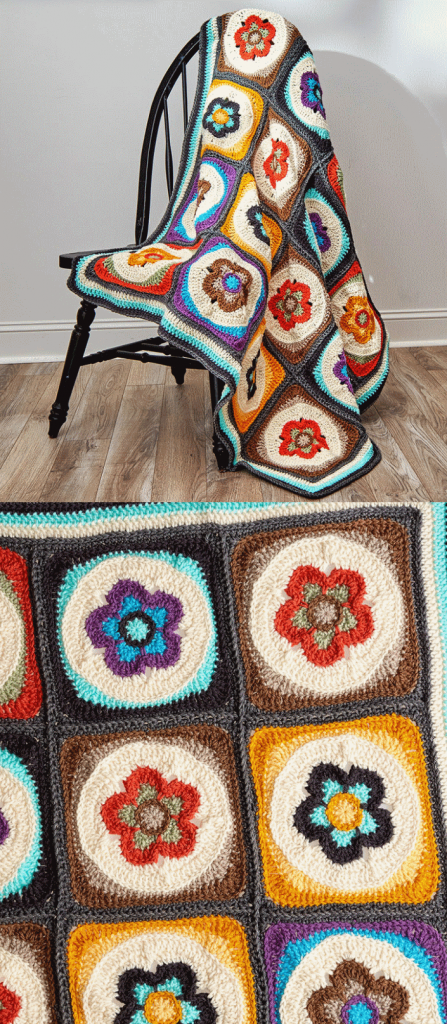 A modern take on the floral granny square. Use bright and bold colors for an extra edge to this fun throw.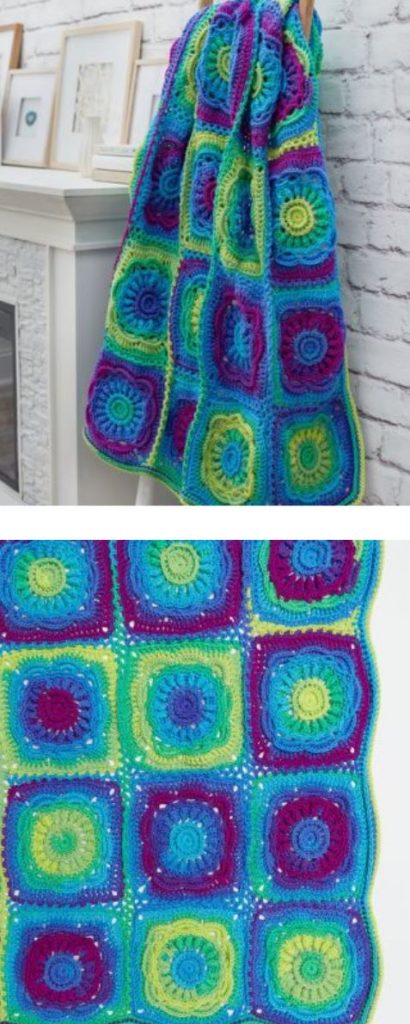 This flower granny square motif blanket is as colorful as a patch of wildflowers.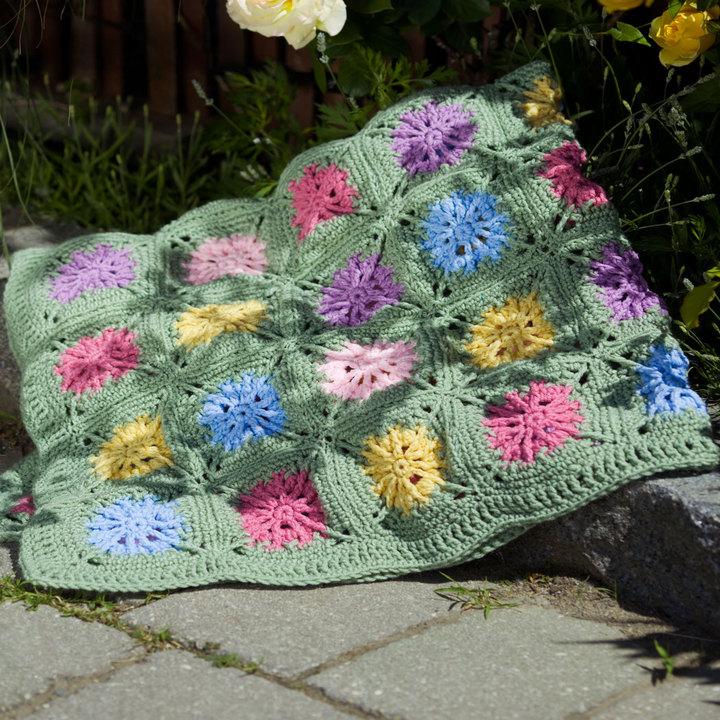 This classic design got an update with this ombre effect! Your favorite flower-loving kiddo will snuggle up under the pretty flowers and have sweet dreams!