Over 20+ Free Granny Square Blanket Patterns to Crochet. Beautiful, endless ideas and possibilities for granny square blankets.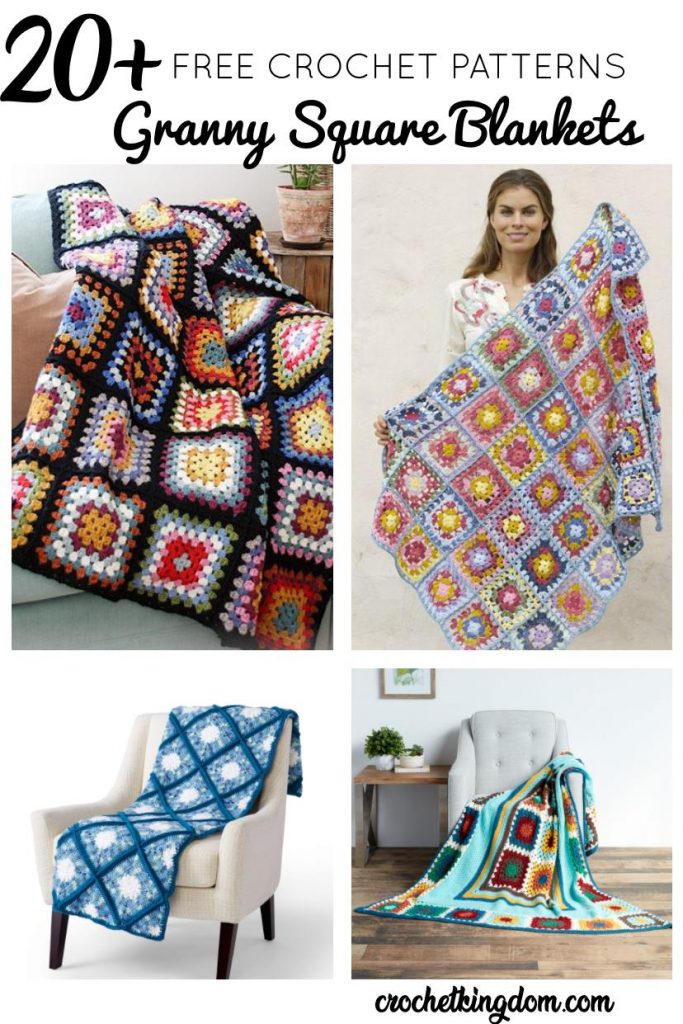 Traditional Granny Square Blanket Patterns
Classic granny square free crochet pattern, play around with colors to create different effects.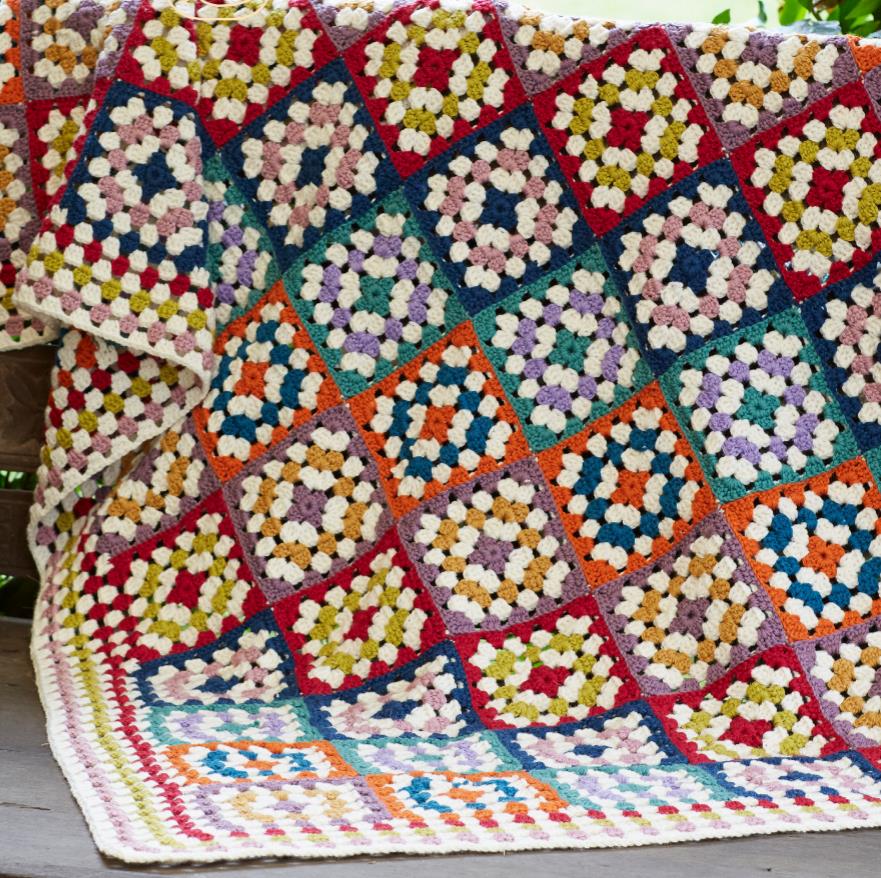 Crochet this cozy afghan using this free pattern and worsted weight yarn.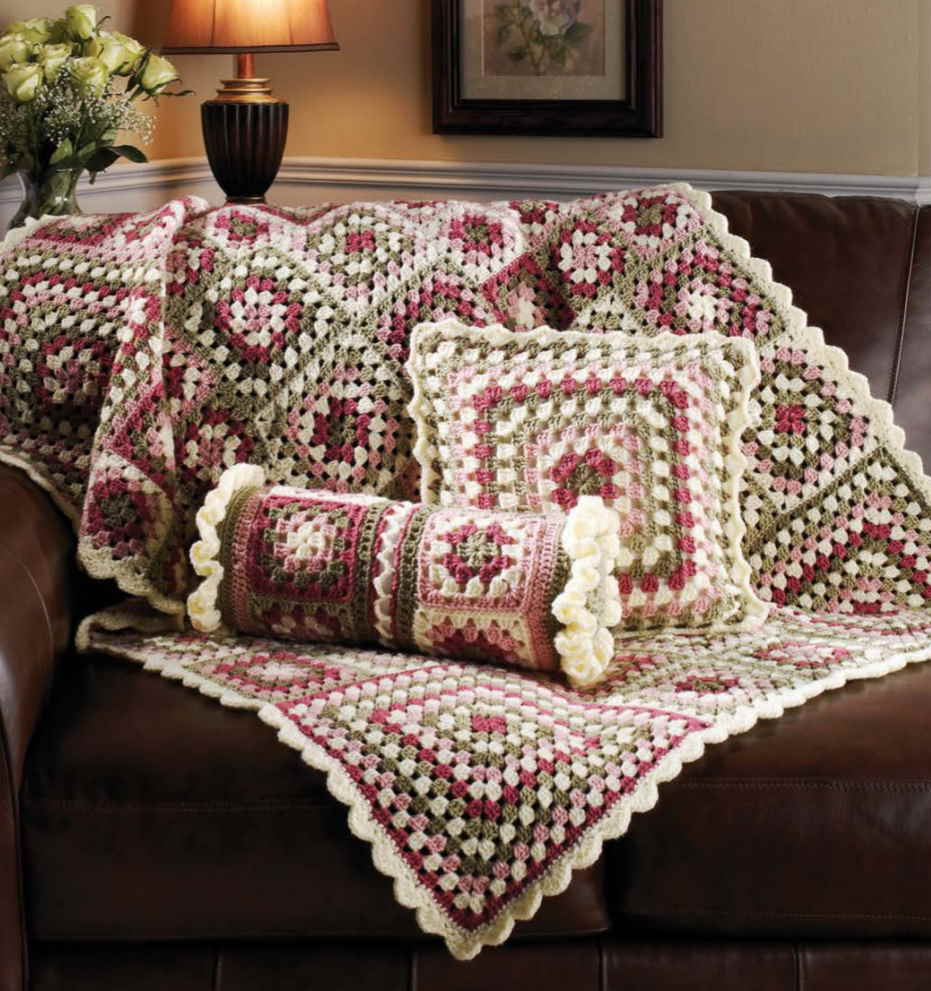 Featuring the classic granny square pattern in various exciting new colors and formats.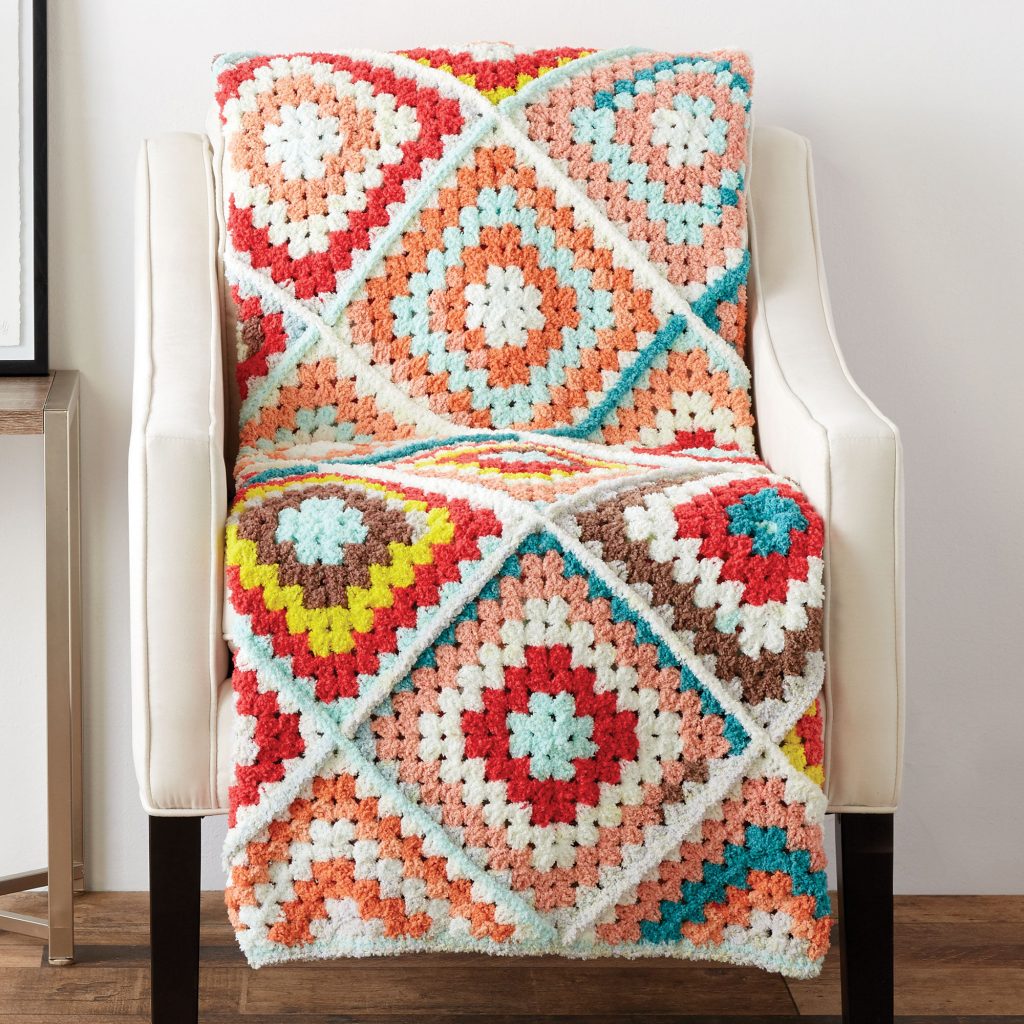 Granny hugs is a traditional granny square blanket with black borders and colorful on the inside, perfecting for using up your scrap and leftover yarns. 1 square measures approx. 20 x 20 cm = 8" x 8"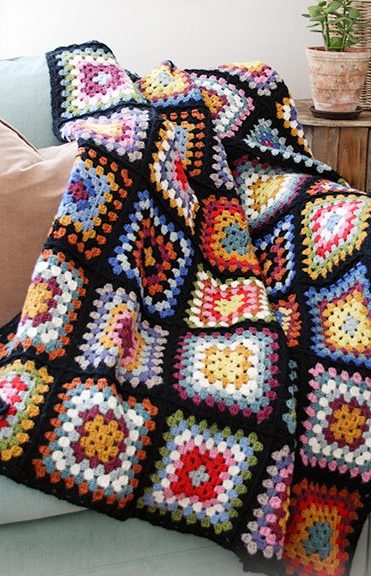 Crocheted blanket with granny squares. Traditional granny square blanket patterns to crochet with a bit of a twist for maintaining interest.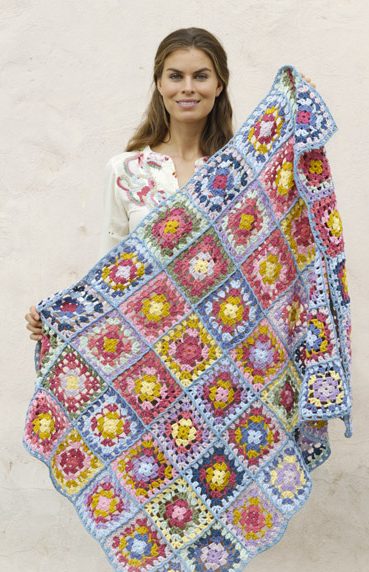 Perfect to warm up a chilly summer evening, this pretty throw, made in squares, is a good project to work on during your vacation.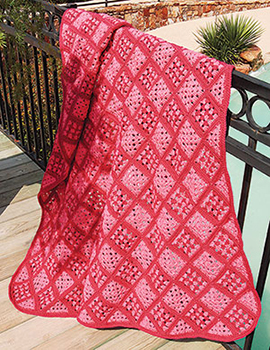 Blanket with crochet squares for Christmas. Great color combination for the holiday season.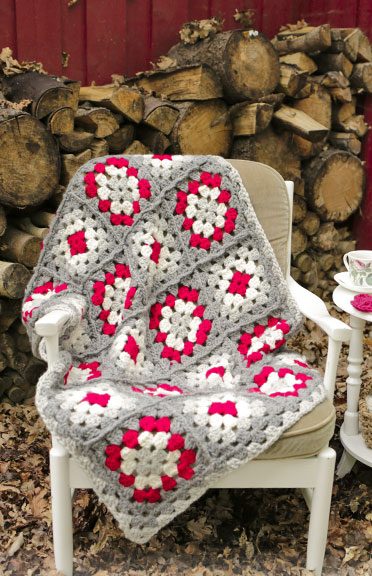 Massive colorful square crochet afghan pattern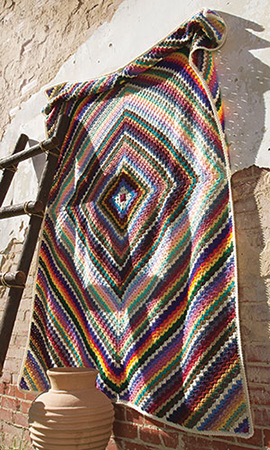 Suitable for both beginners and more seasoned crocheters, this colorful crochet blanket lets you master the beloved granny square while adding a playful accent to your space. Several granny squares (double crochet, working in the round, color changes) are made individually, then joined together using a variety of color combinations in Caron Simply Soft. To complete the look, a unifying border of stripes is added for a fun twist to a traditional granny square design.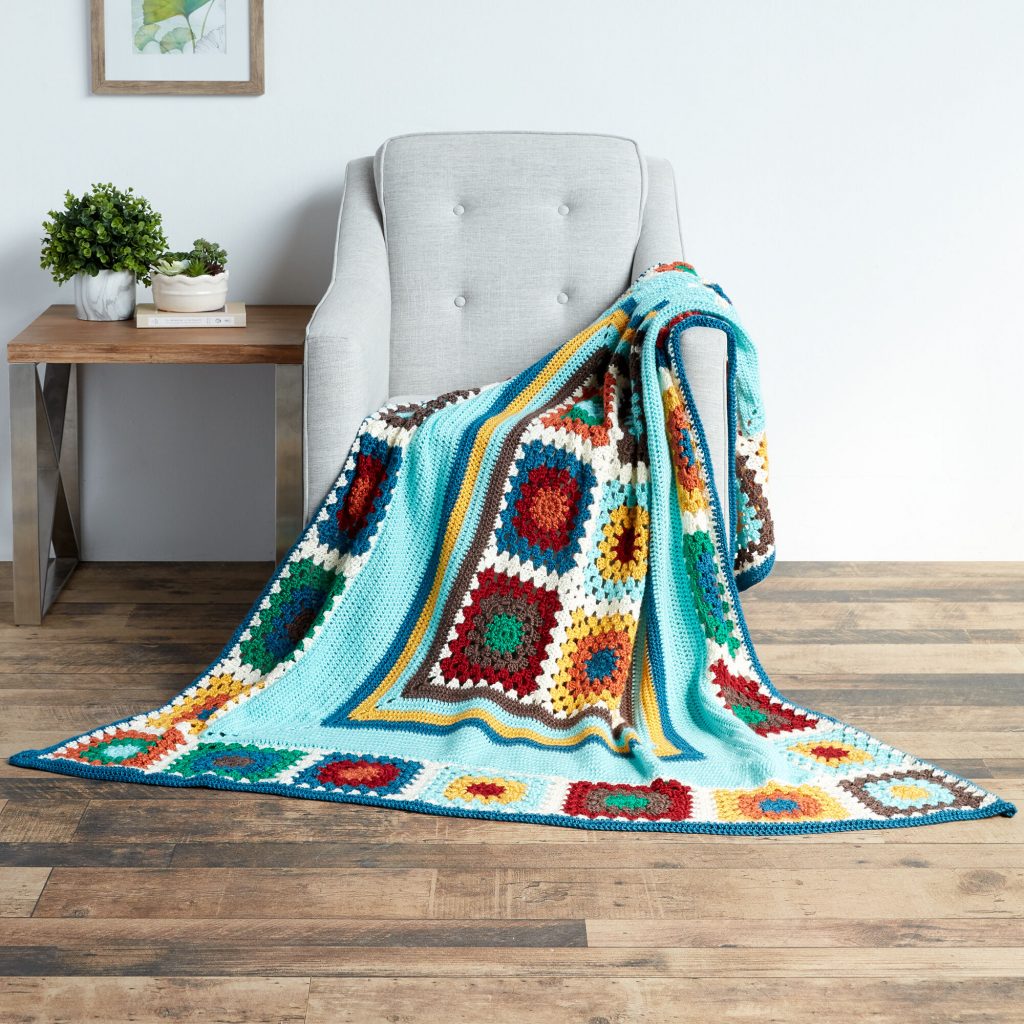 Solid Granny Square Blanket Patterns
Add extra warmth to your crochet blanket with solid granny squares, play around with colors and textures to create a unique look.
A traditional granny-square crochet blanket is updated with an on-trend, buffalo plaid-inspired color scheme to provide a toasty layer of warmth. Featuring a button-up design and handy carrying strap, enjoy this perfect blanket from bleachers to box seats!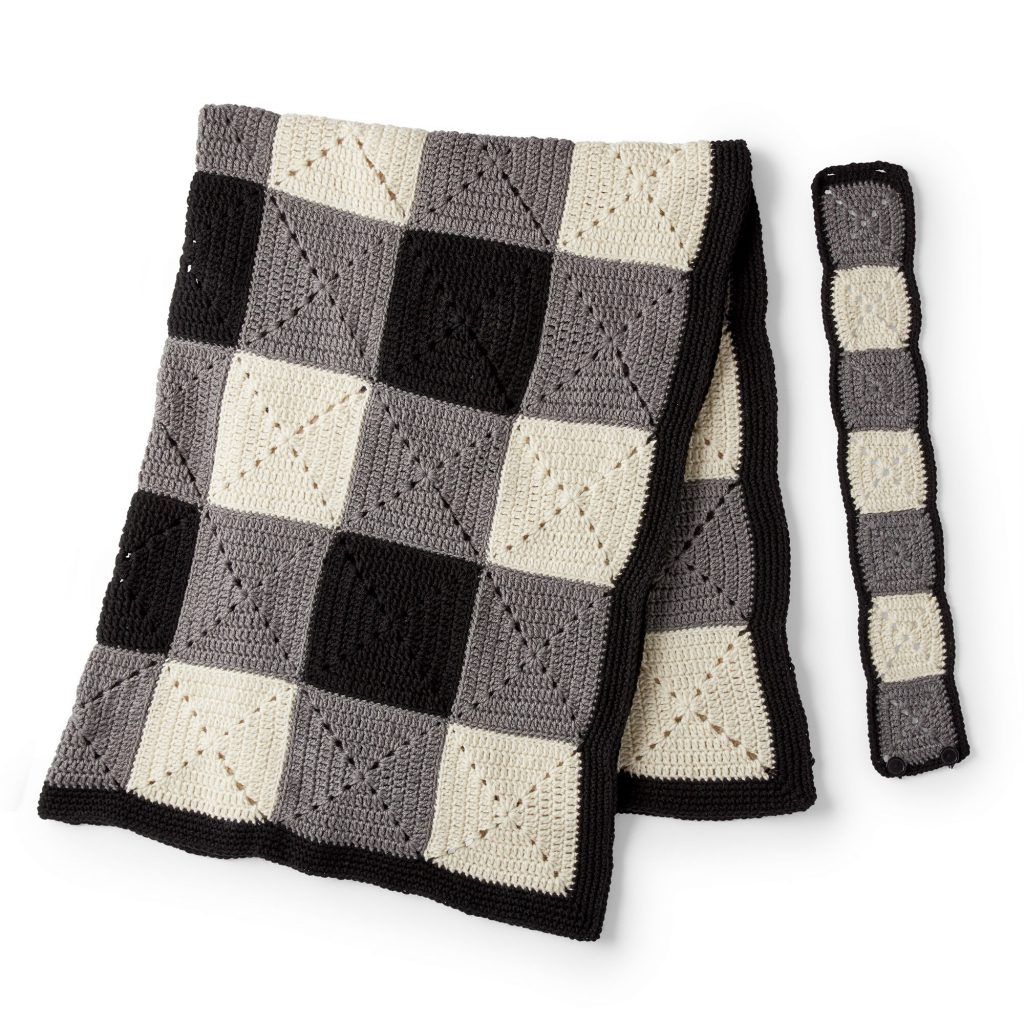 Brightly colored squares accented with contrasting-color popcorn flowers are arranged in a diagonal striping pattern in this stunning floral throw.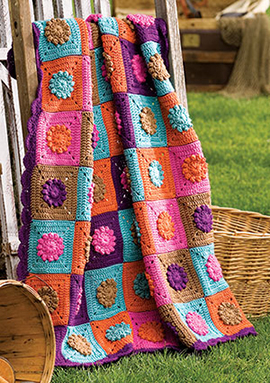 Interesting solid granny square blanket to crochet.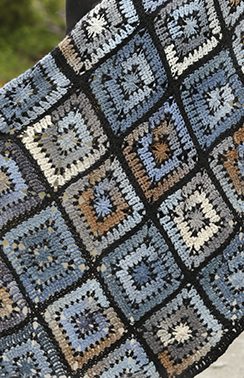 Featuring a quintessential mid-century pattern (and palette), this crochet blanket is sure to become a showstopper in any modern home! Cleverly crocheted in bright shades of Patons Inspired, individual 2-color squares are rotated and seamed together in finishing. We love it as designed, but you can swap out shades for ones that match your space. The overall look is crisp and playful, making this throw an amazing way to refresh a room!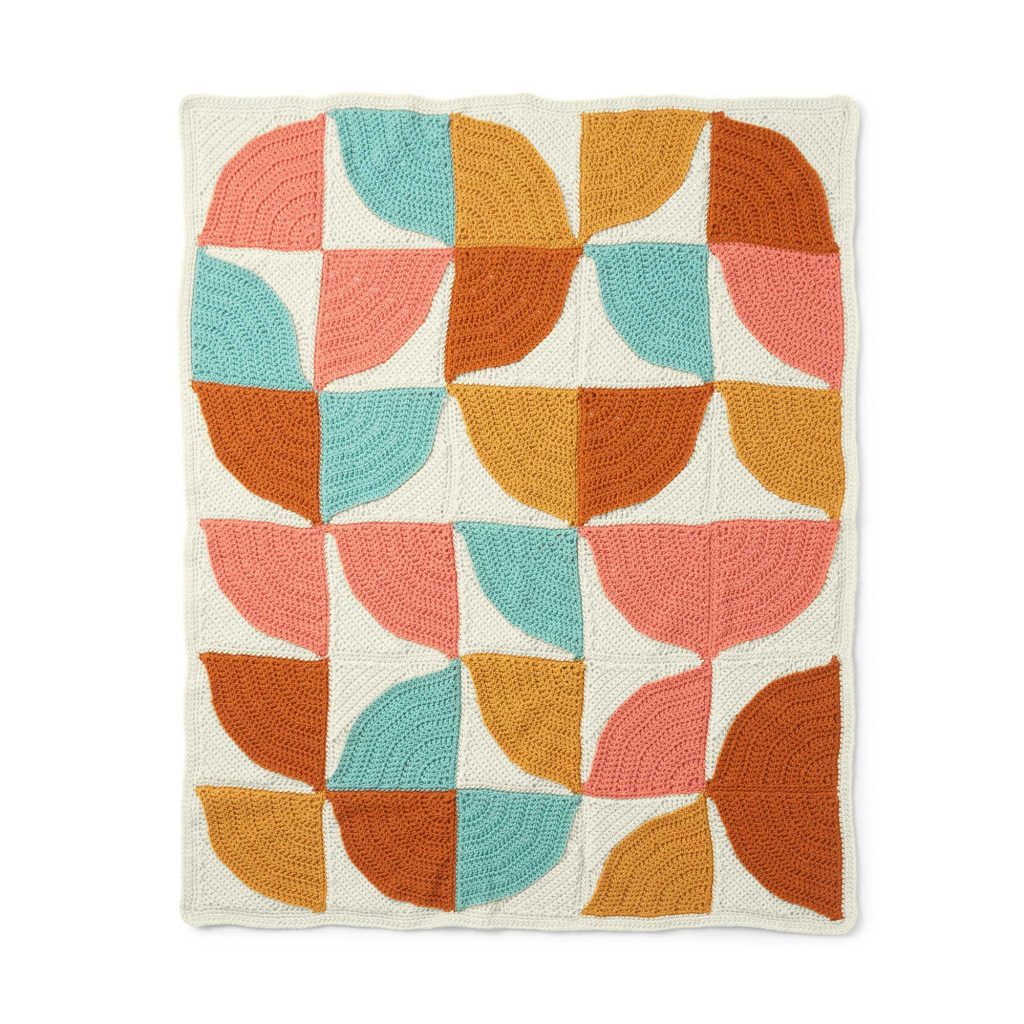 Since this handsome throw is made of individual blocks, it's the perfect project to work on while waiting for the kids at soccer practice or for your appointment at the doctor's office.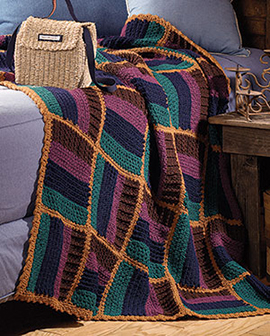 Easy crochet afghan solid square pattern. Pattern comes with a pillow pattern to match the blanket.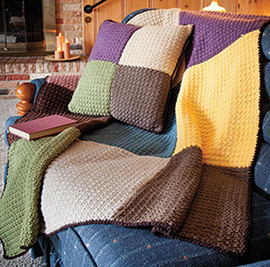 The striking design of this contemporary throw is at once both playful and sophisticated. It would look equally at home in either a casual or classy setting.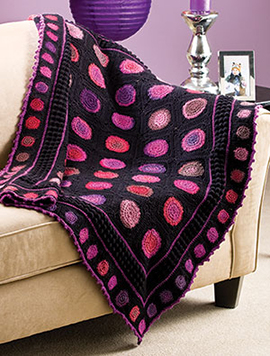 Mediterranean squares free crochet pattern, beautiful and intricate crochet pattern.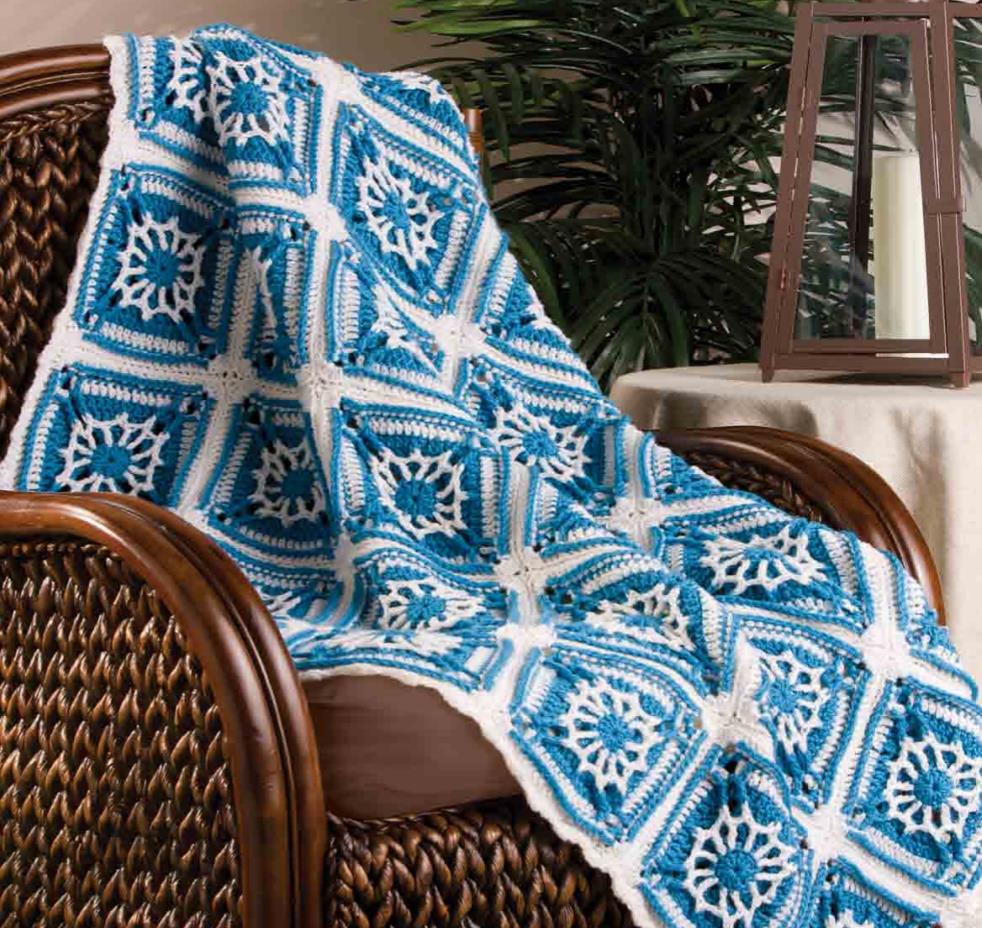 Unique squares free crochet afghan pattern. The slight askew motif gives the impression of falling leaves.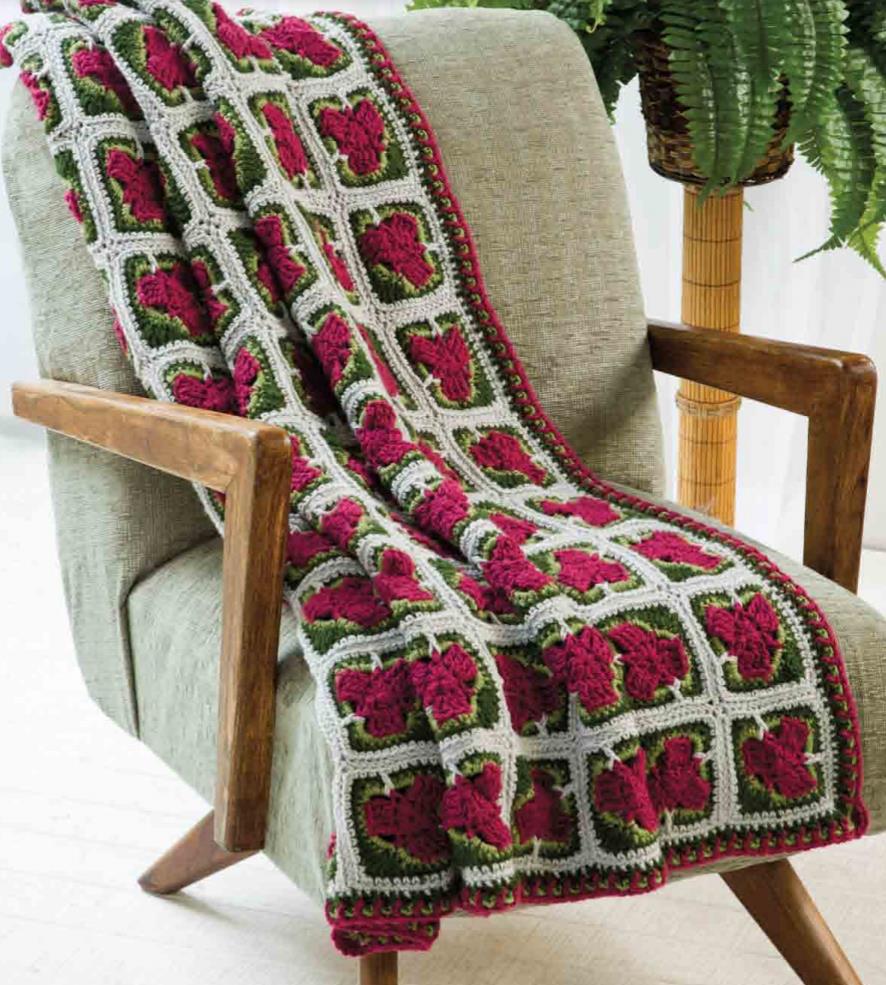 Free crochet blanket pattern with a matching pillow, beautiful flower like square pattern.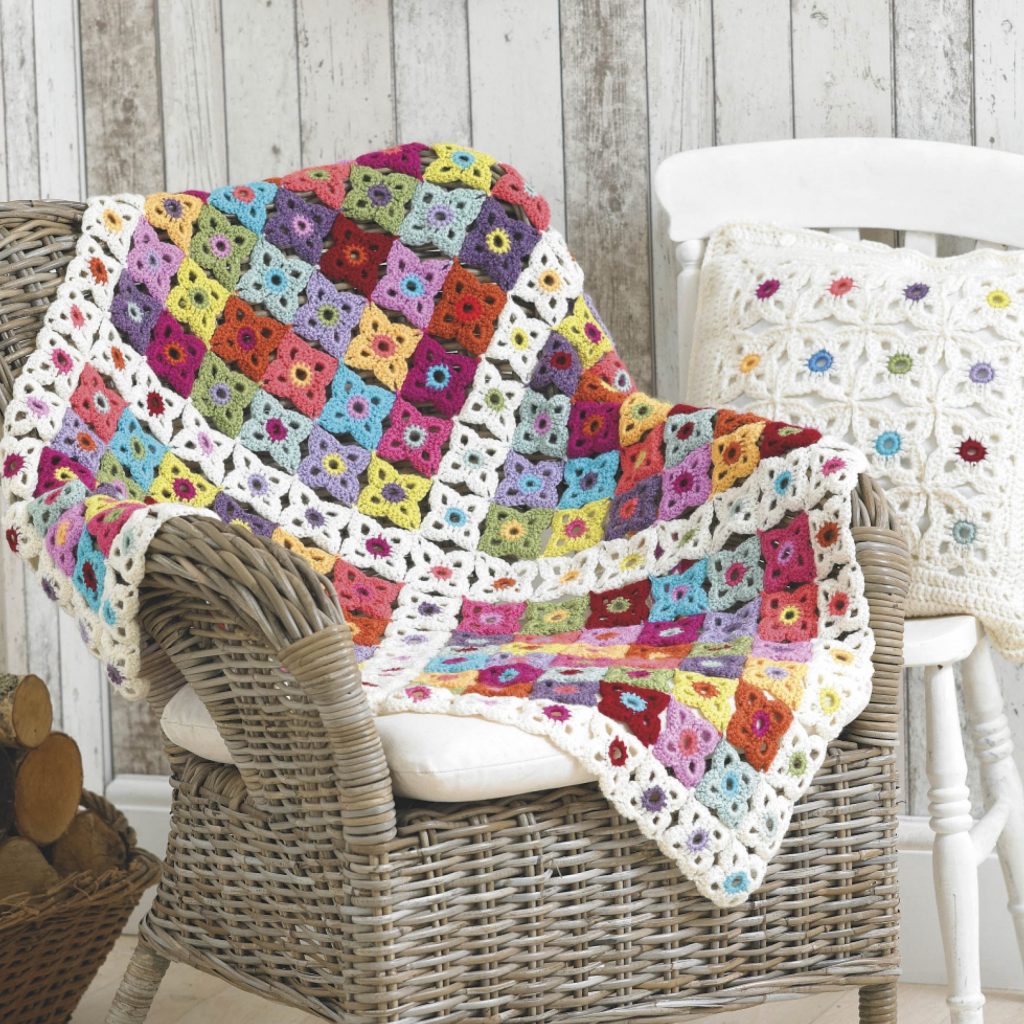 Composed using a series of squares, half squares and quarter squares that are joined together to create a latticework design, this crochet afghan is a showpiece of warmth and style.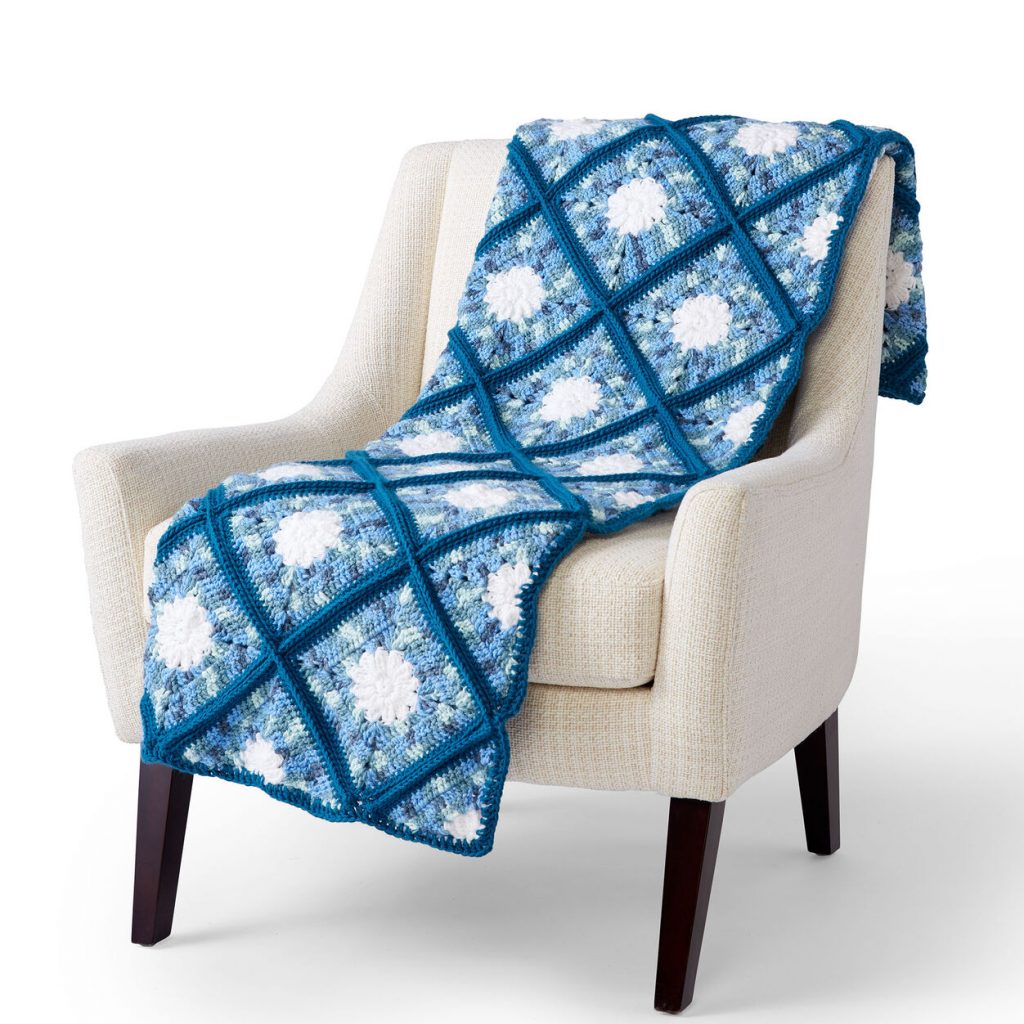 Irish crochet flower baby blanket with granny squares, great for using up your yarn scraps.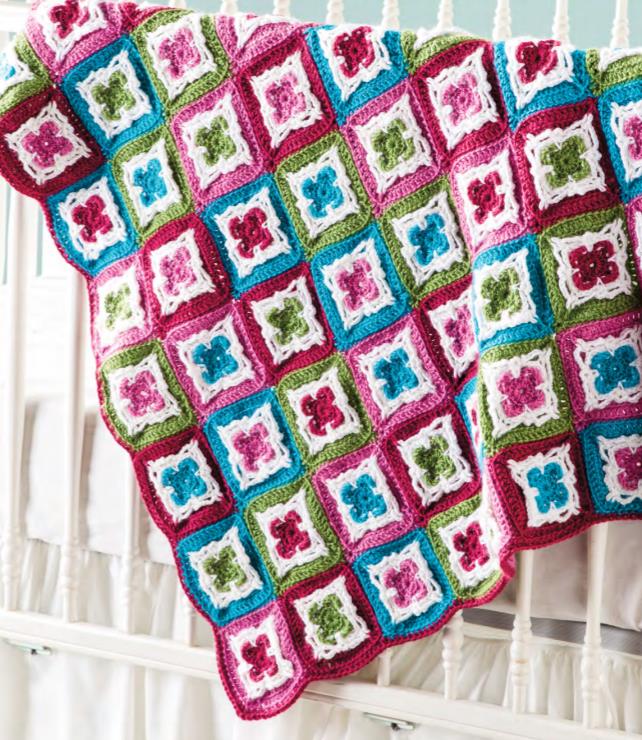 For this option, we've combined a patchwork quilt design with the wonderful marled effect of Caron Marble Cakes, to create an updated crochet throw of warmth and style. Featuring 2 yarns, this pattern lets you practice double crochet, color changes and seaming to complete a welcoming layer of comfort that's easy to create. Whether your home is contemporary or traditional, simply choose the best shades for a blanket that's right at home in your space.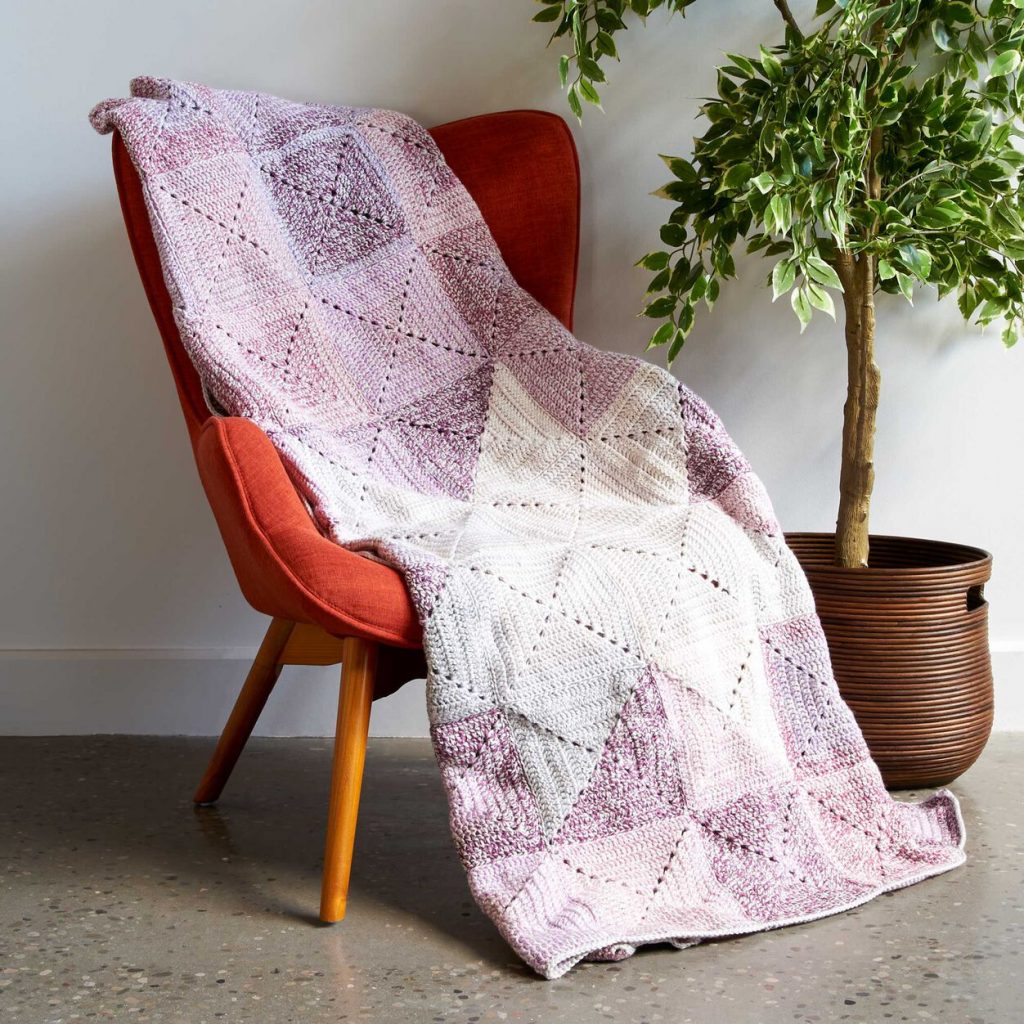 This easy crochet blanket boasts a classic solid granny square motif that's worked in double crochet. Joining each round in the corner of the granny square results in a smooth, seamless look thanks to the invisible mattress stitch that gives it a neat finish. Caron Cotton Cakes, a self-striping worsted weight yarn, makes it easy to create colorful coordinating squares without having to change yarns. We've used modern shades for today's contemporary looks, but the pattern can be customized to feature any colors that make this throw perfect for you.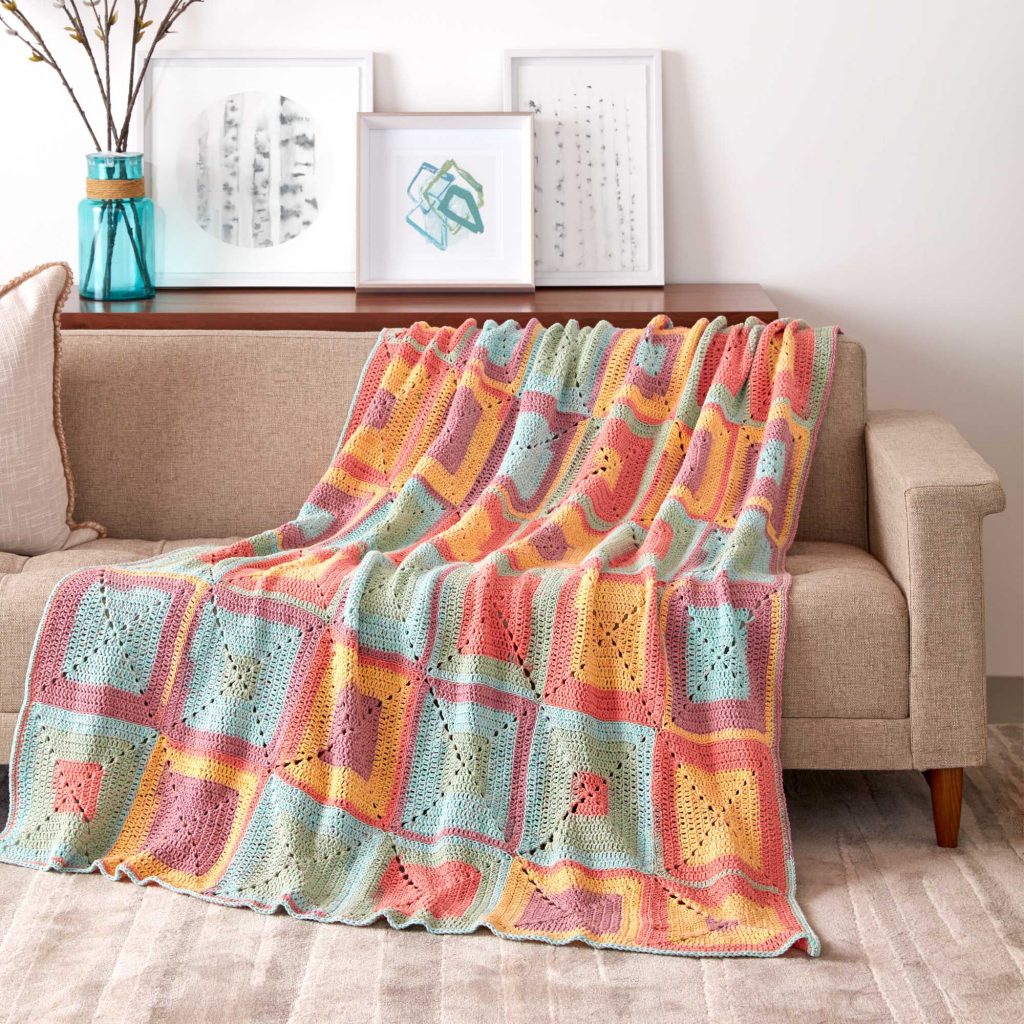 Bursting with color and pattern, this crochet blanket revitalizes a room with the spirit of spring. This cozy throw is engaging, while beautifully showcasing the range of colors in our Red Heart Super Saver collection. For this pattern, you'll be working in rounds as you practice treble crochet and double crochet to complete the floral motif granny squares. We've used bold, fresh shades for our spring version, but you can easily customize colors to suit your space.