18 Amazing crochet tote bags free patterns. Crochet these great versatile and practical tote bags, not only are they stylish but you can use them to carry your shopping, yarn, beach gear and more.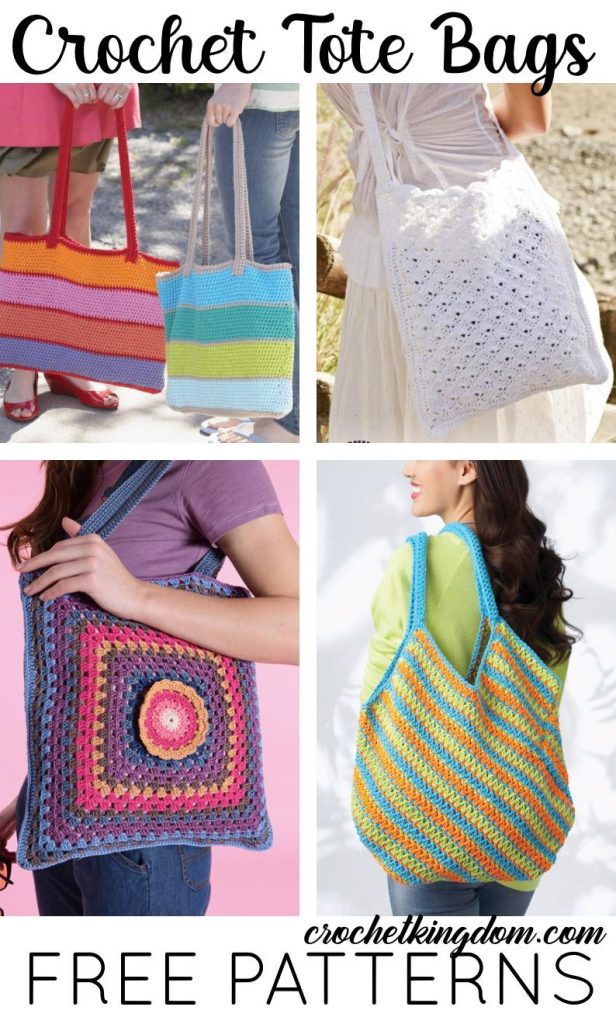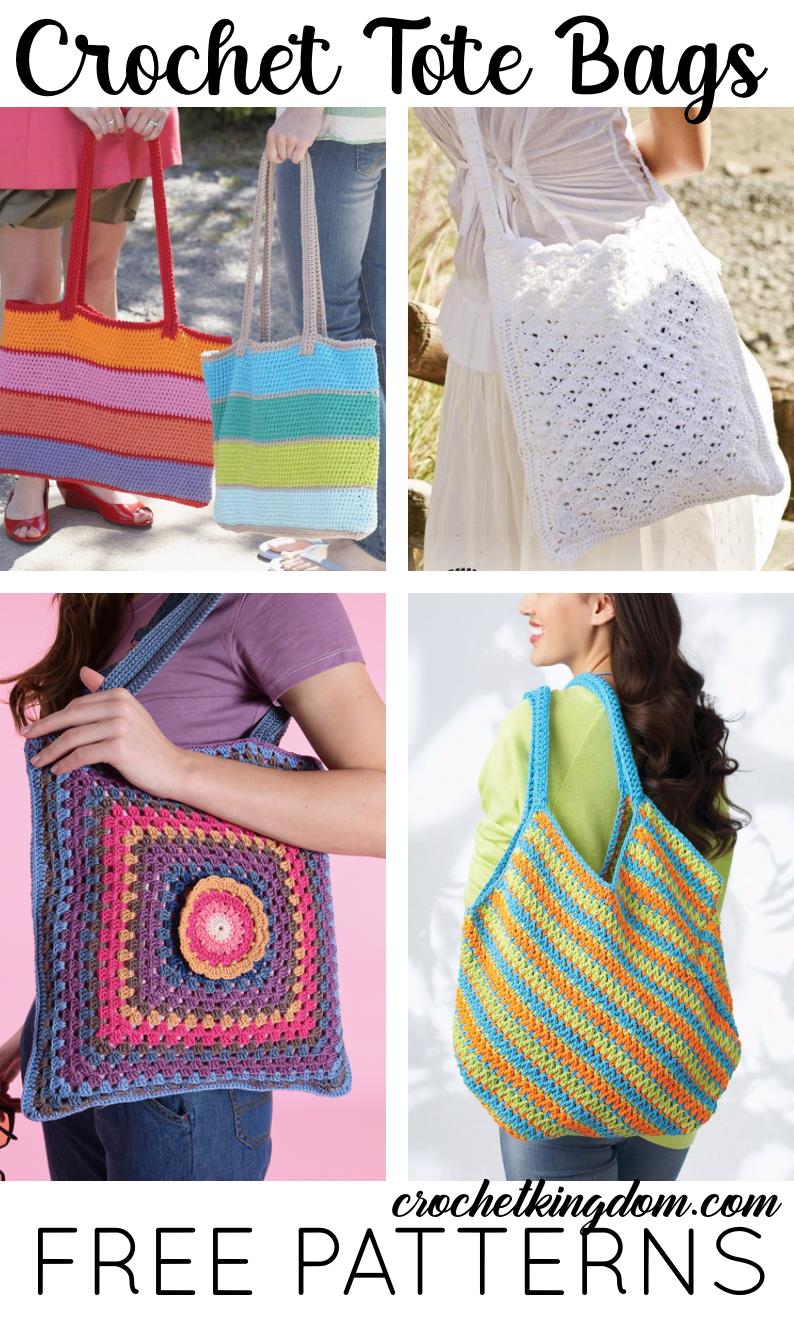 Cute crochet carry all. An easy crochet tote is just the thing for summer days spent outside!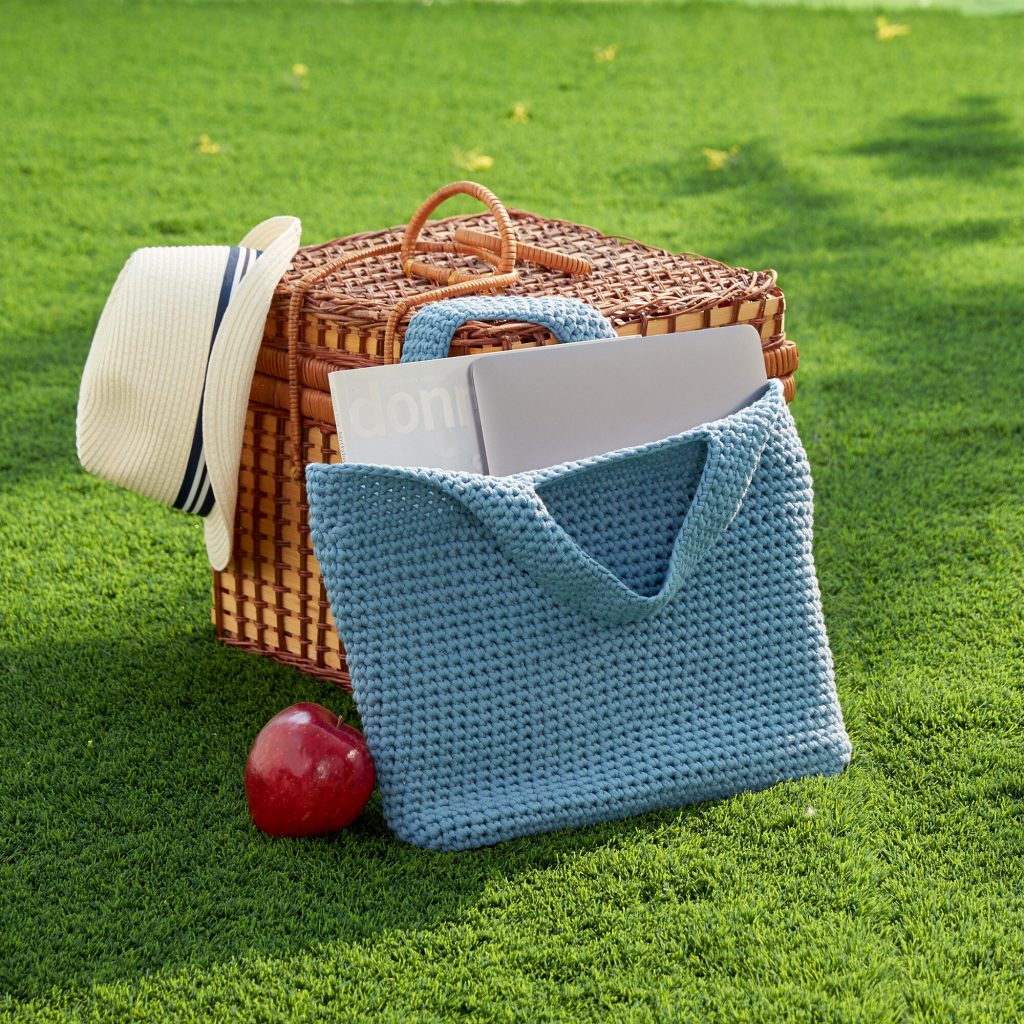 Bring out all the scrap yarns that you have and make a colorful version of this bag. Use two yarns of different weight and colors held together, the combined weight being worsted weight. You can use any type of yarn, but select a hook that is one size smaller than the hook suggested for that particular yarn because your stitches have to be tight without any gaps.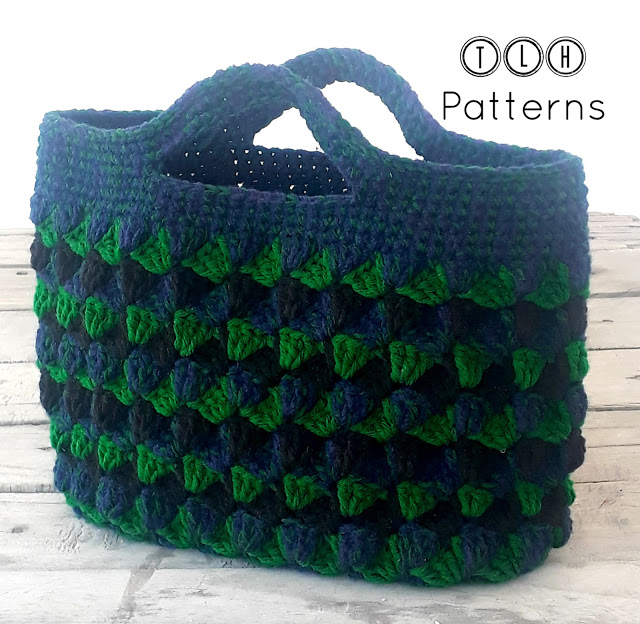 The mediterranean color combination in blue and white is perfect for this roomy beach bag (approx. 56 cm/22 in. wide, height 40 cm/15.7 in.) worked in Catania Grande. The pattern is reminiscent of stockinette stitch, but is in fact crocheted. The trick: First you work two single crochet stitches into a stitch, this creates a small "v". In the following rows you will again work two single crochets stitches into the gap of the "v" – how clever is that? The single crochet stitches add stability to the base and the braided handles. The bag is worked in no time and will surely be done when it´s time again for summer, sand, beach and vacations!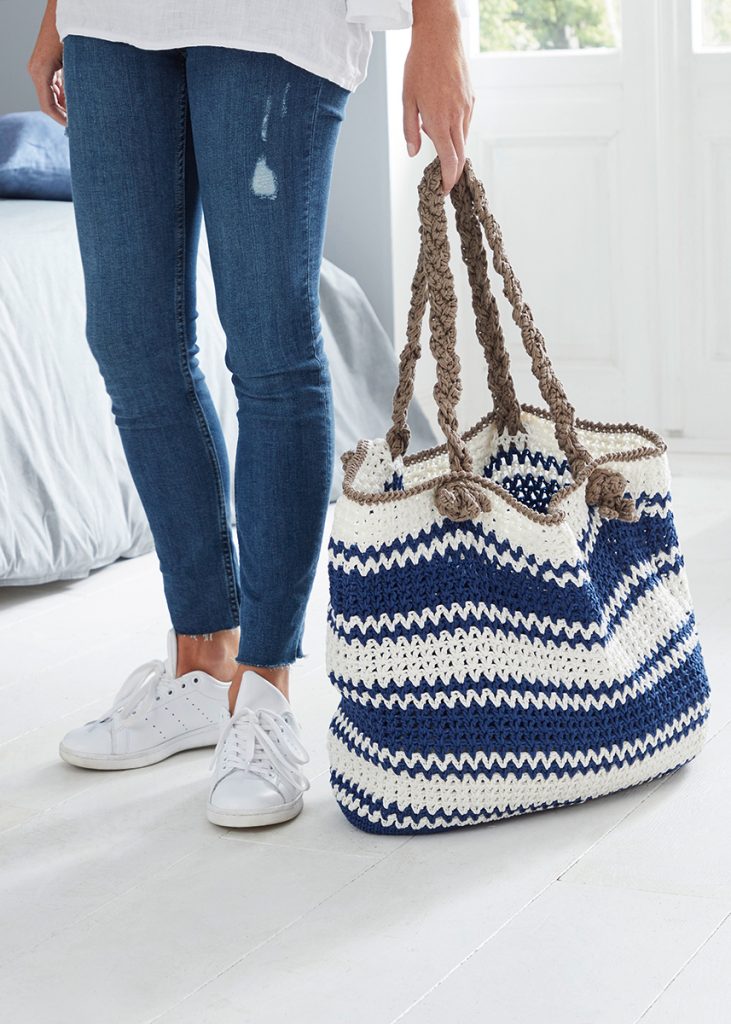 Handy crochet basket tote free pattern.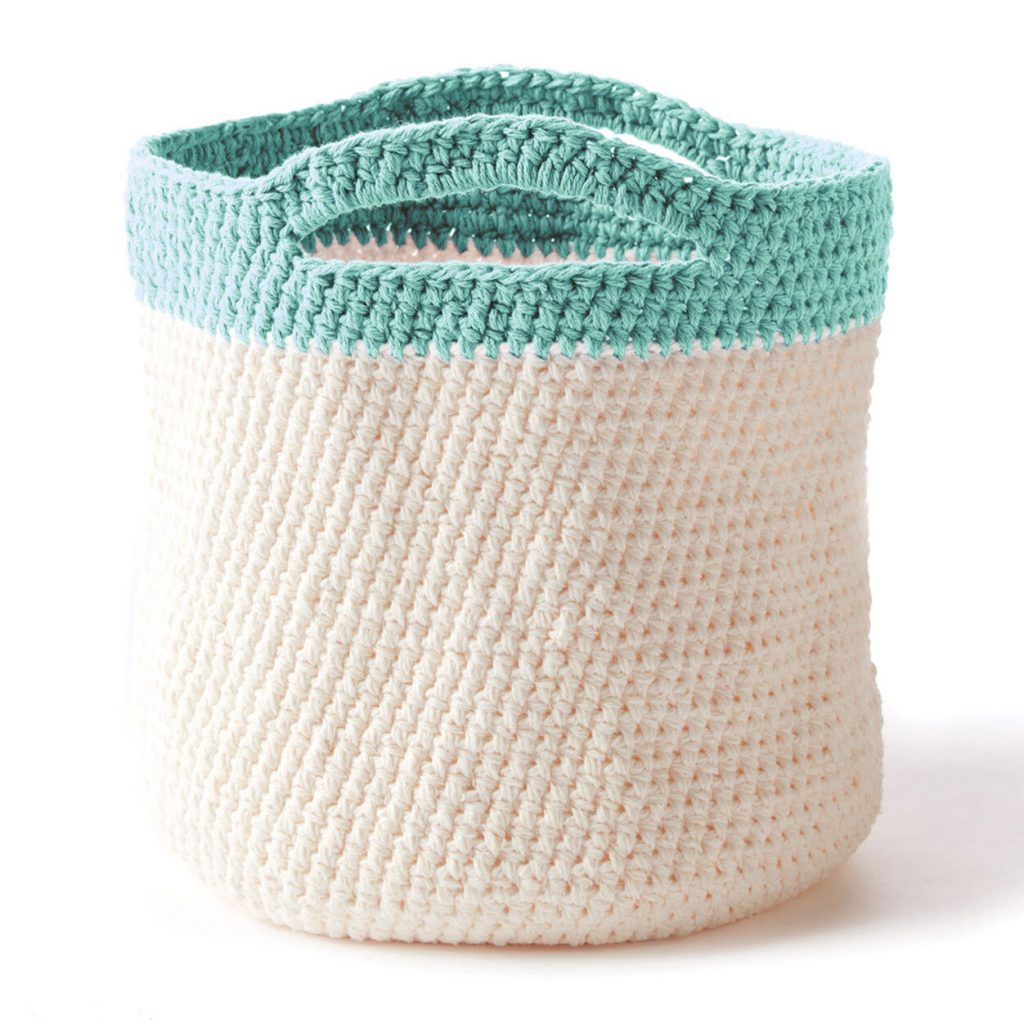 White honeycomb carry bag with pretty crochet stitch.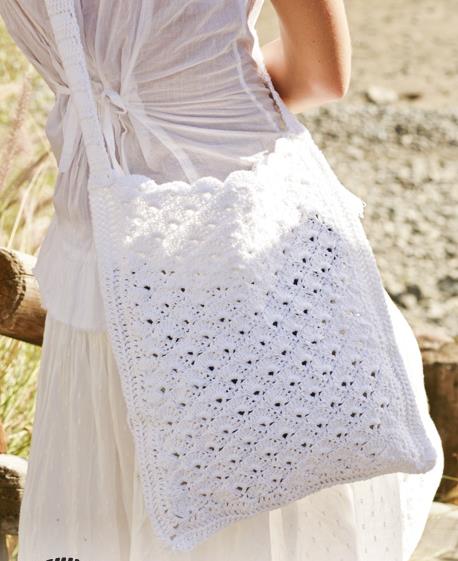 Free crochet pattern for an all purpose tote.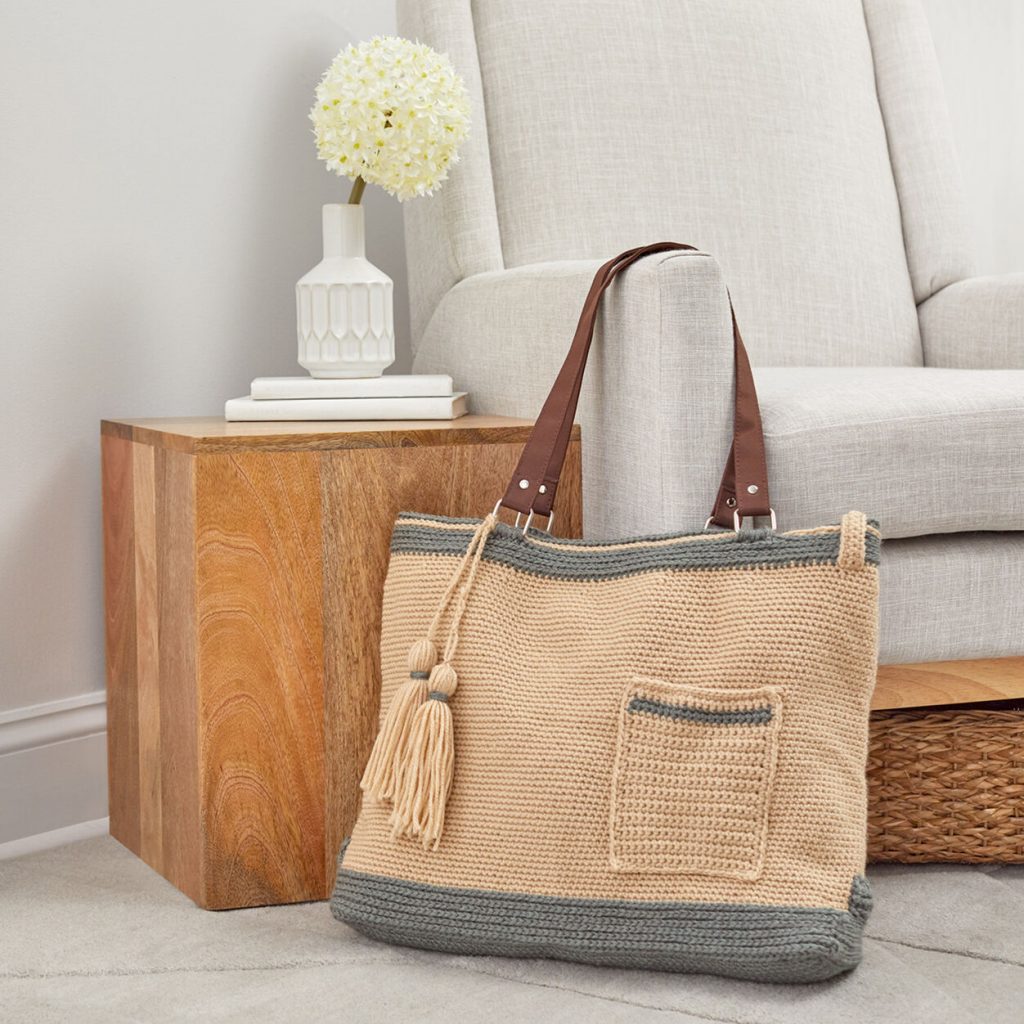 Here's a crocheted bag that is sure to become your favorite for carrying a current yarn project or taking along on your daily adventures.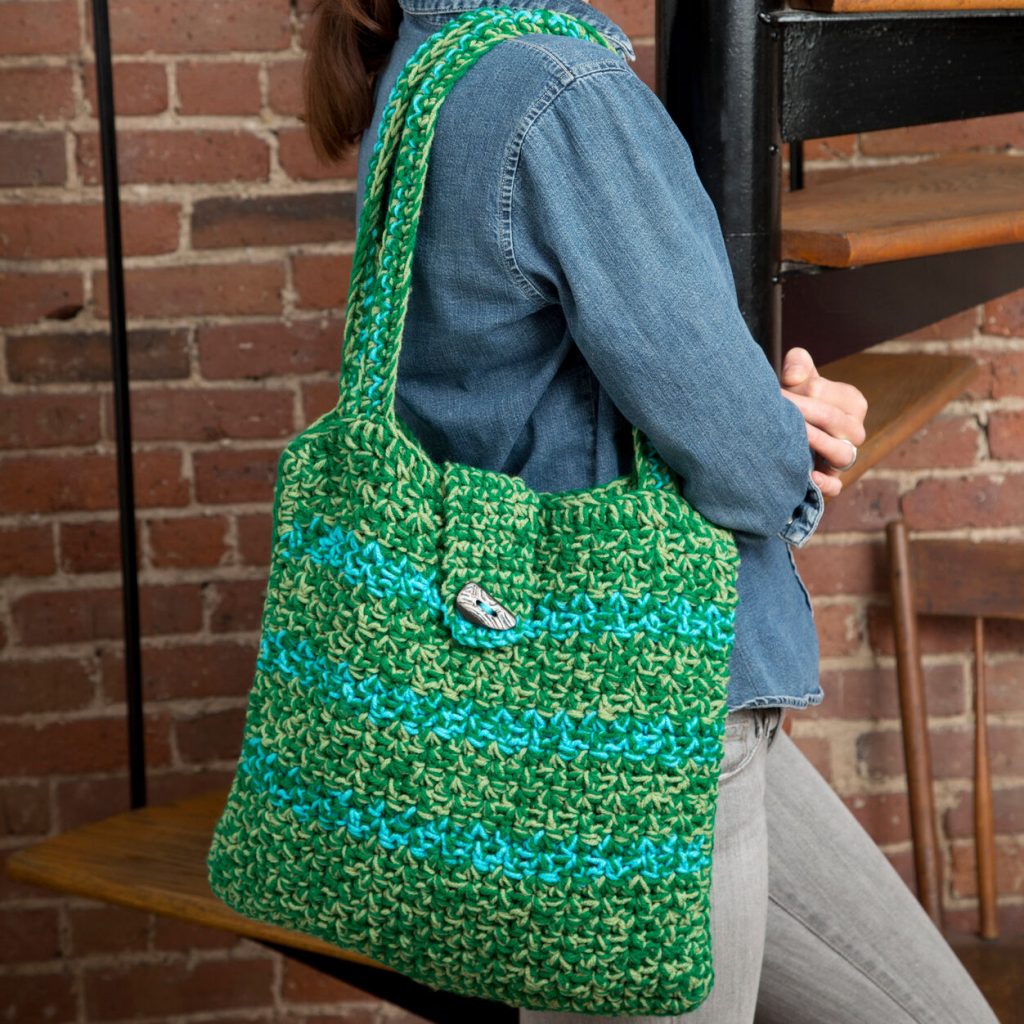 A gorgeous textured tote that's a perfect bag for summer, crochet with cotton yarn for this amazing tote.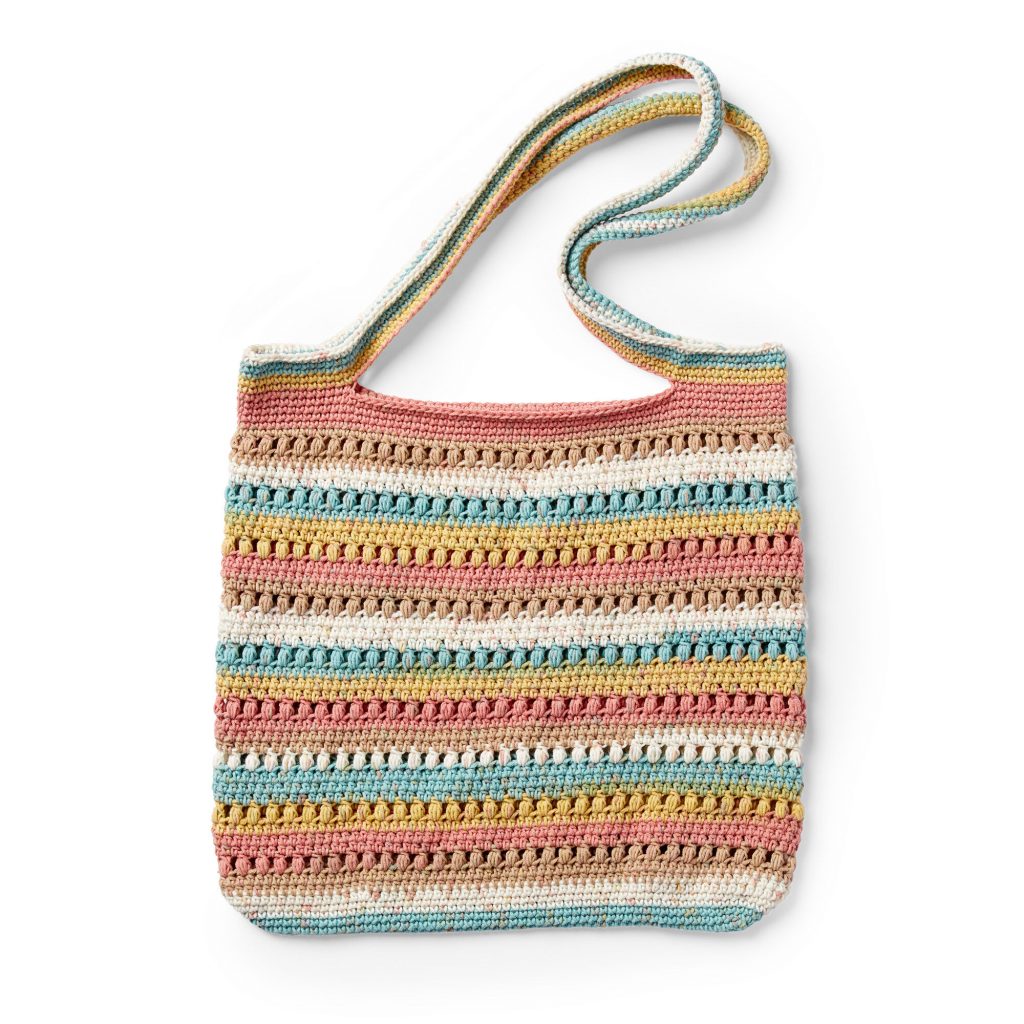 Craft a cheerful bag to make your day in bright colors! Free crochet tote bag pattern.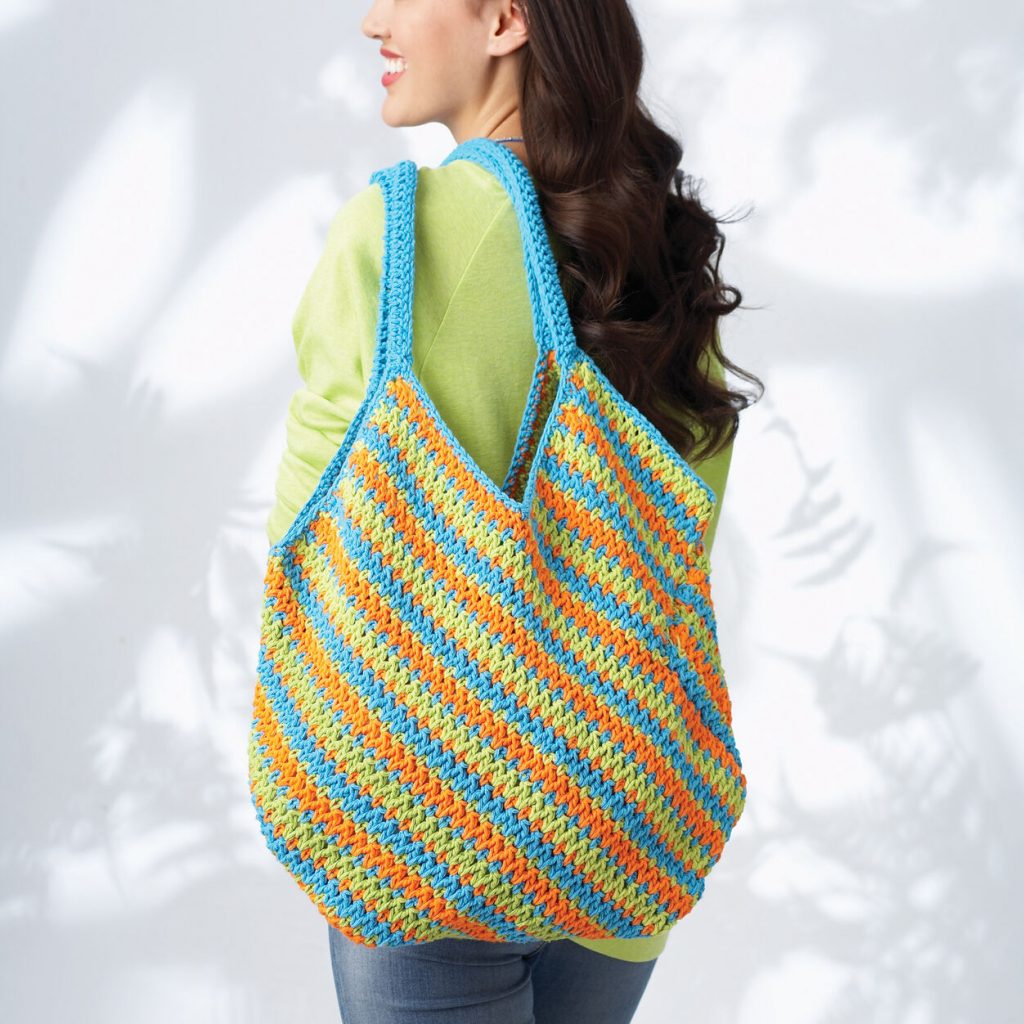 Join the fun with this summer beach bag. Large striped tote bag crochet pattern with a wavy stitch.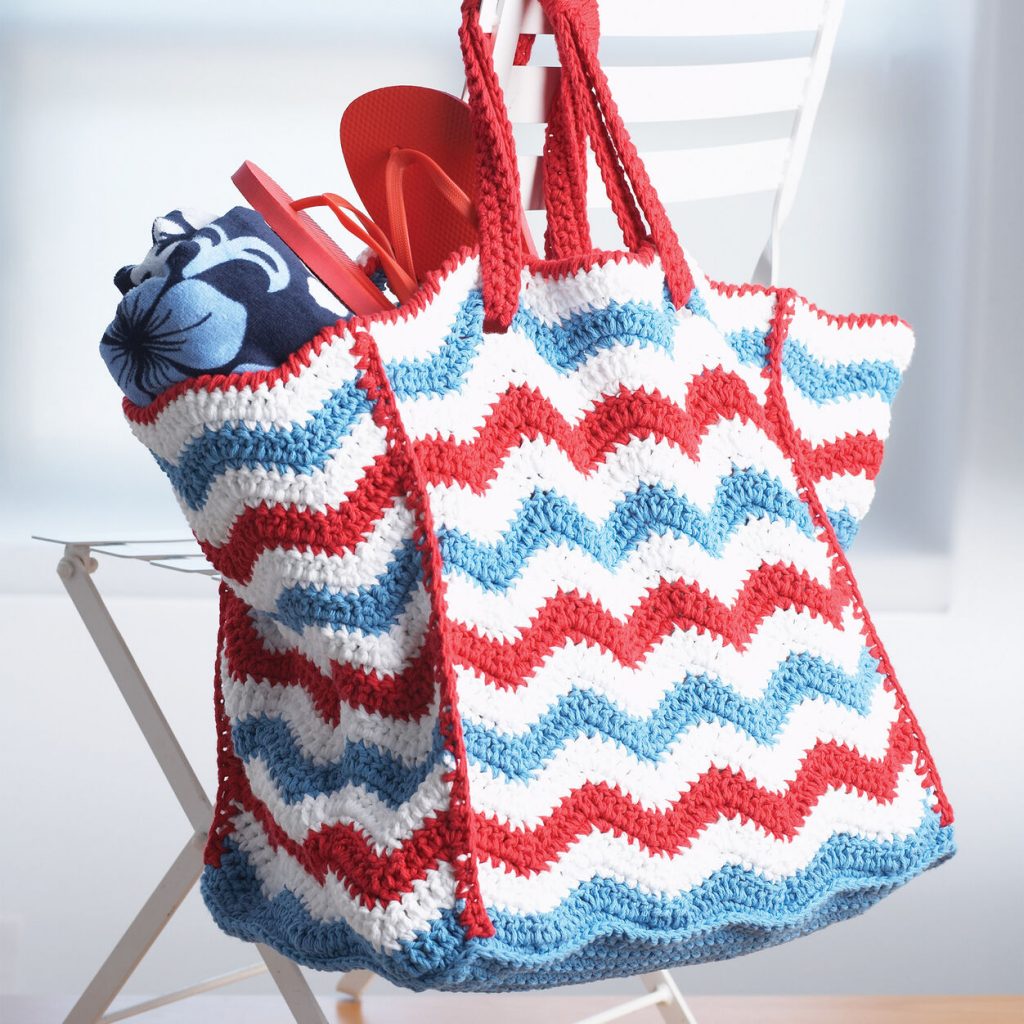 Simple free crochet summer tote bag pattern with stripes in cotton yarn.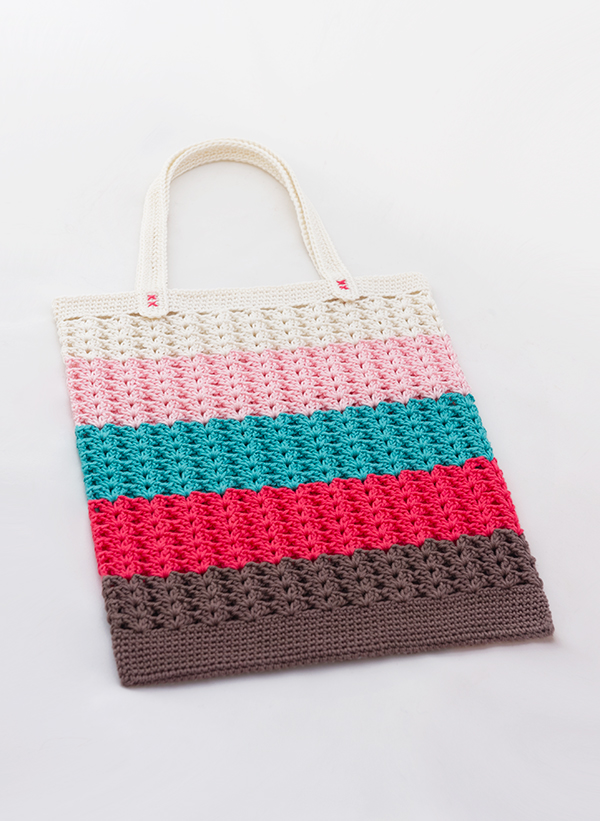 Chunky crochet tote pattern. Super easy and quick to make crochet pattern, you can make this in one day!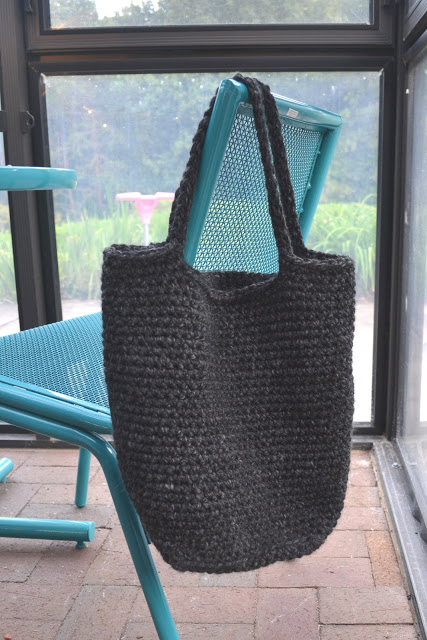 Crochet a bag with long straps and a wide bottom. Free tote bag pattern that is easy.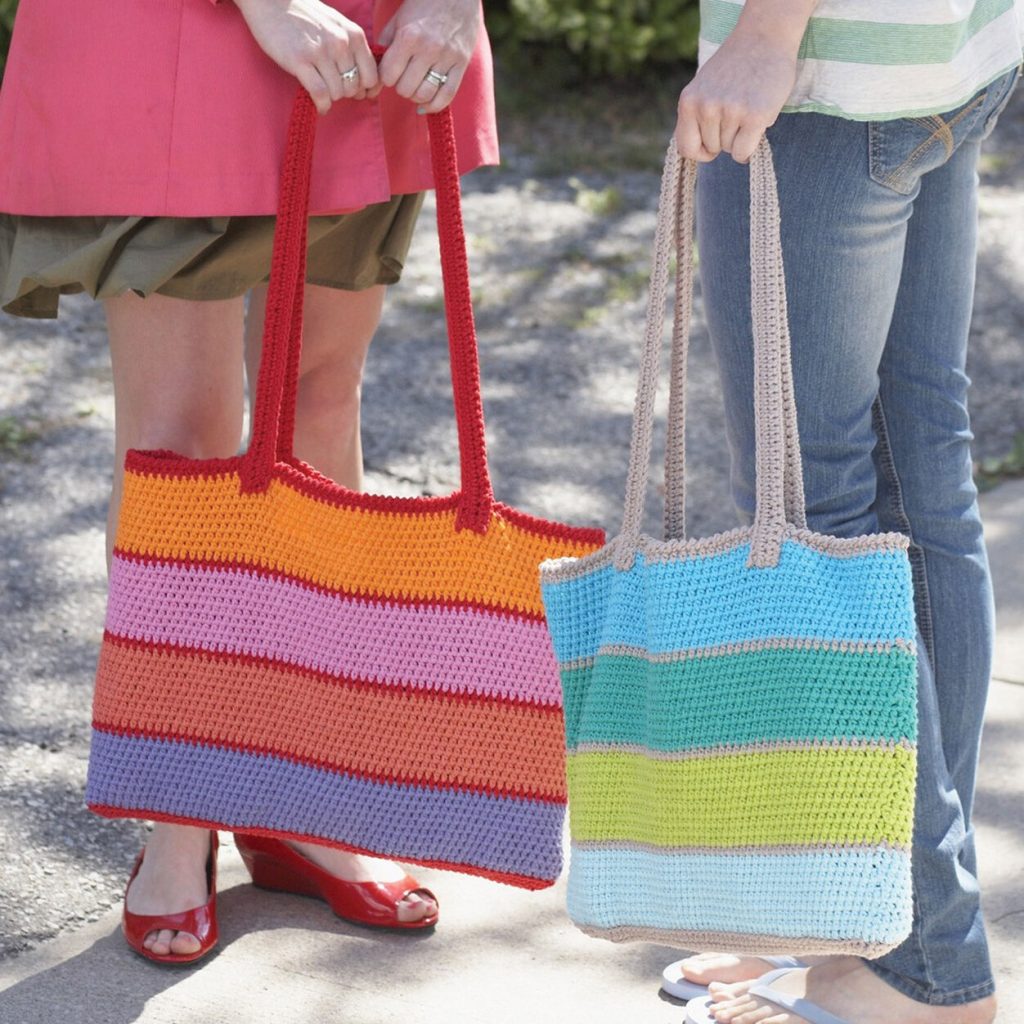 Crochet a striped tote bag using Patons Hempster, a cotton and hemp blend yarn that's perfect for making lasting projects. Easy free tote bag crochet pattern with stripes.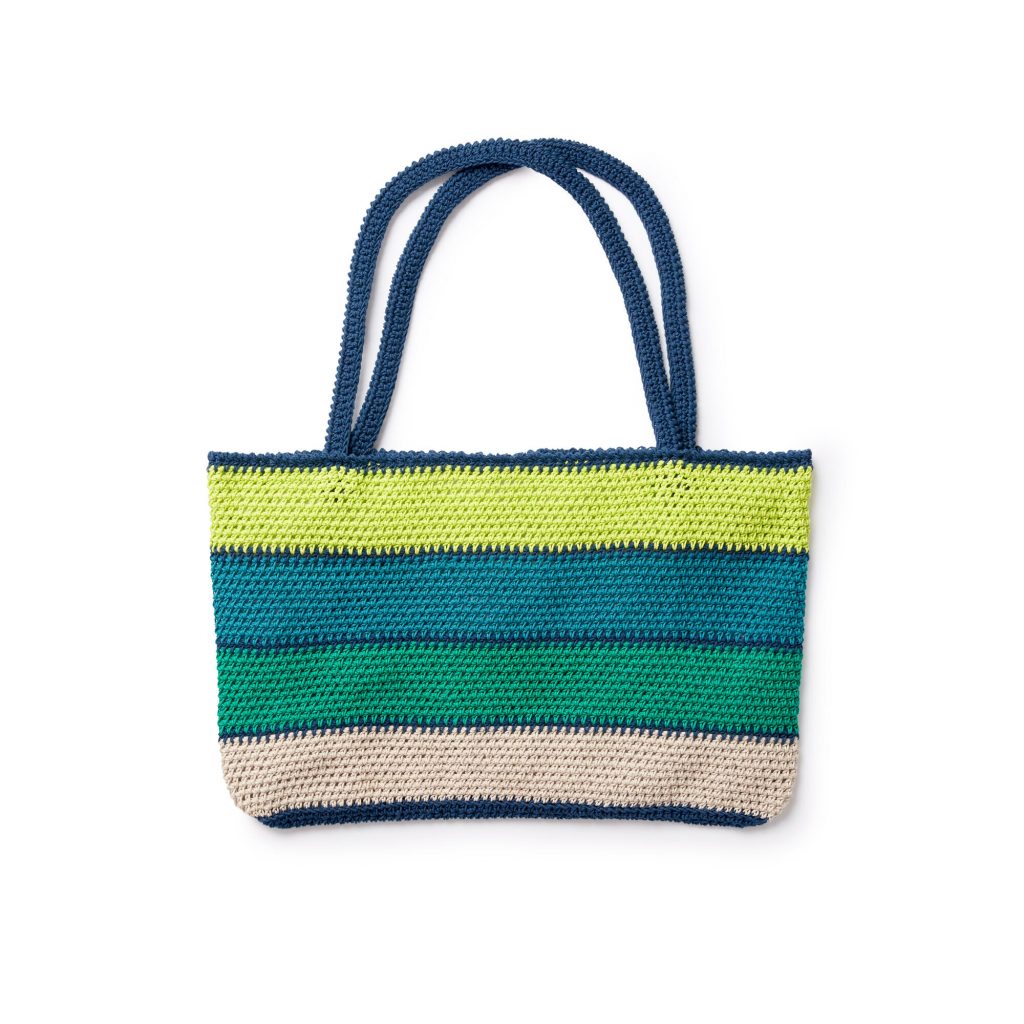 Free crochet tote bag with lace stitch.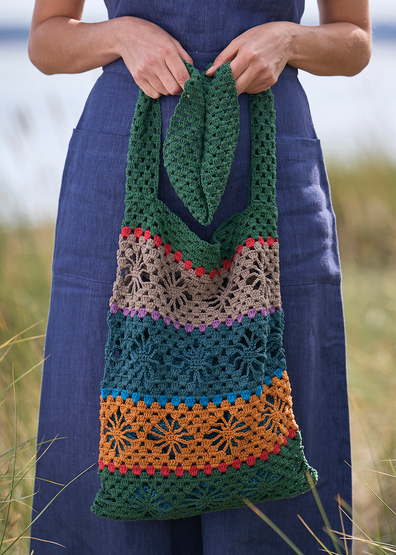 Free crochet tote pattern granny square. Pretty crochet square tote with a flower circle motif in the center, great for using up your yarn scarps and making this bag in stunning colors.
Cute hexagonal bag pattern, and easy and interesting free crochet tote pattern.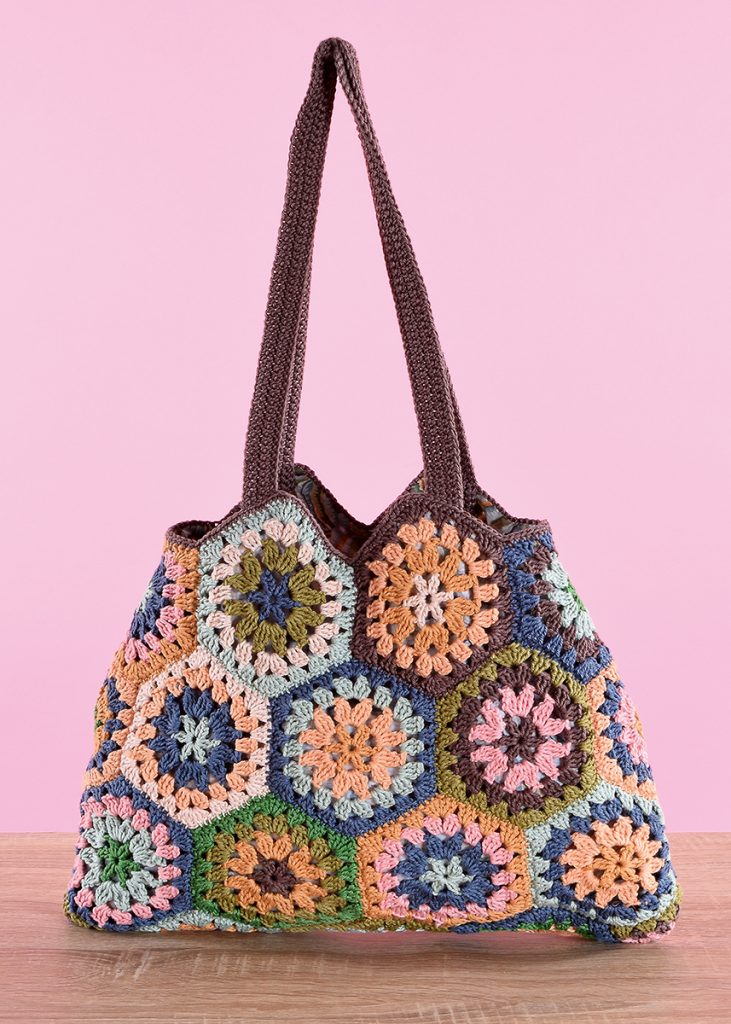 Trendy tradition. Granny Squares simply never go out of style! And why should they? When crocheted with the bright, gleaming colors of Boston Sun, they look simply fantastic on this casual tote, that we have named "Woodstock". For sports, shopping, or swimming. Your kids will get lots of good use – and pleasure – from this trendy tote!