Christmas blanket crochet patterns is the perfect way for you and loved ones to keep warm over this festive season. With all these amazing free blanket crochet patterns the hardest thing for you will be to choose which one to make, there are so many different varieties, each one is just a beautiful as the next.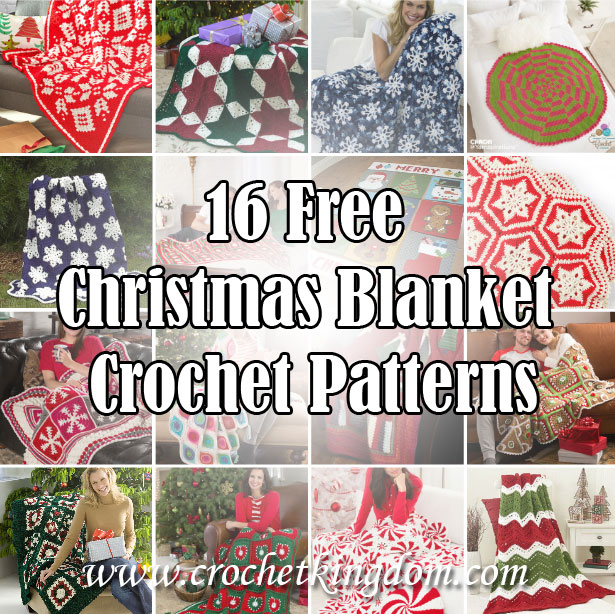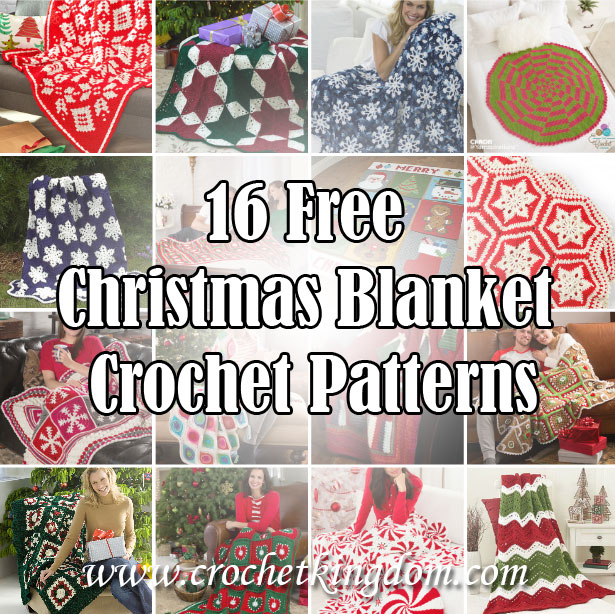 16 Free Christmas Blanket Crochet Patterns
Corner-to-Corner Snowflake Blanket
Create this beauty and use it for the holidays and every cool day throughout the year. It is crocheted in a diagonal direction starting a one corner and ending at the opposite corner. It's perfect for both modern and more traditional living areas.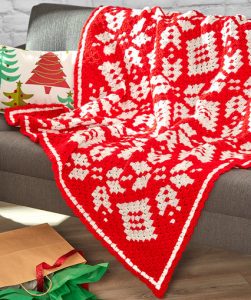 Christmas Star Throw
Star shaped blanket to knit for Christmas in festive colors red, green and white.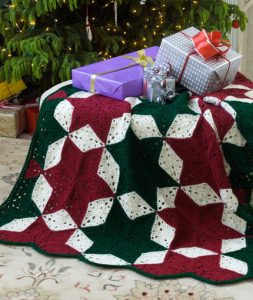 Crochet Merry Christmas Pixel Graph
A stunning Christmas character crochet afghan pattern.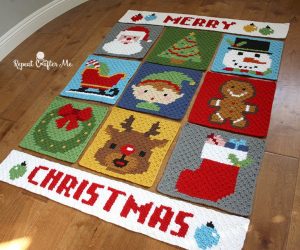 Retro Ornament Throw
This festive throw takes a spin into the sixties with a pattern that resembles glass ornaments. The ornaments are joined into strips with the light background setting off the bright colors. Tails from the strips are gathered into tassels.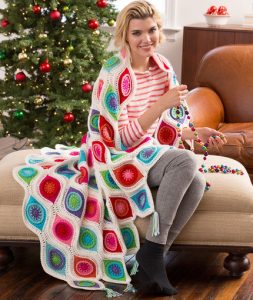 Christmas Tree Throw
Christmas tree themed throw to crochet!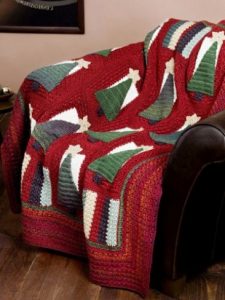 Dusty Snowflake Throw
Create this beautiful snowflake throw to keep you warm and cozy!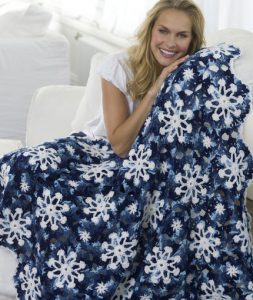 Peppermint Pinwheel Afghan
A crochet pattern to get you into the Christmas mood.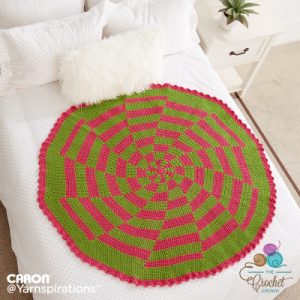 Snowflakes & Ribbons Throw
Treat your family or houseguests to this special holiday season throw. Crocheted snowflake motifs are joined to form panels and then panels are joined.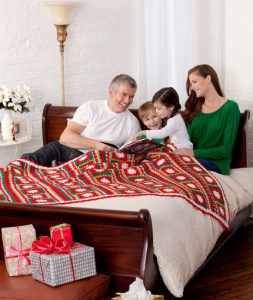 Scandinavian Snowflake Crochet Afghan
Spread the joy of Christmas with this snowflake inspired afghan! This crocheted afghan is a gorgeous way to make your home a little more festive this Christmas and makes use of a combination of basic crochet stitches!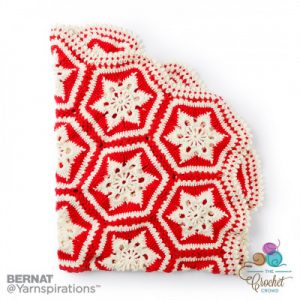 Peppermint Throw and Pillow
What a delicious way to dress up your home for the holidays! The peppermint motif is very cleverly designed with a smaller filler motif. Peppermint pillow pattern included.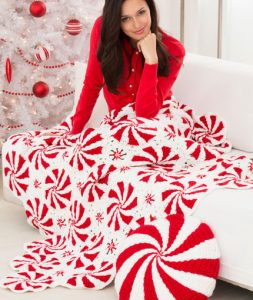 Gingerbread House Throw
Crochet a cozy gingerbread-inspired throw to warm your holiday home! Granny squares are combined with cleverly decorated houses with their peaks at each end of the throw.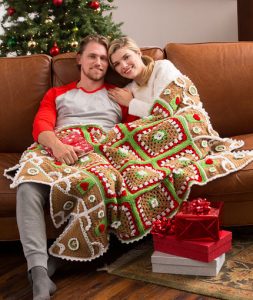 Snowflake Afghan
Beautiful snowflake themed crochet blanket free pattern.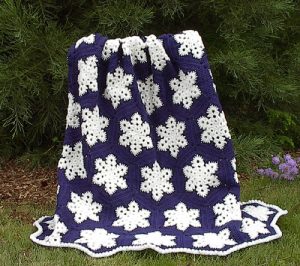 Snowflake Throw
Crochet a flurry of snowflakes to keep you cozy when there's a chill in the air. Just 12 squares are needed for this thoroughly modern take on a throw made of squares.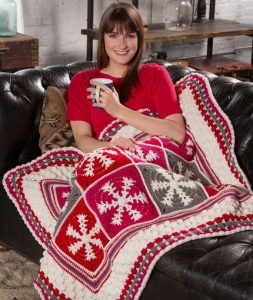 Holiday Ripple Afghan
Put a holiday spin on the classic ripple pattern with a bright and beautiful afghan crocheted in traditional holiday hues.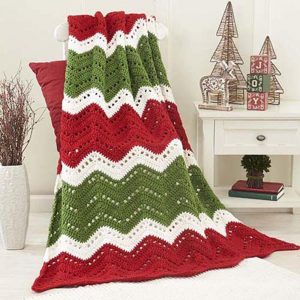 Granny's Noel Throw
Granny throw in traditional Christmas colors.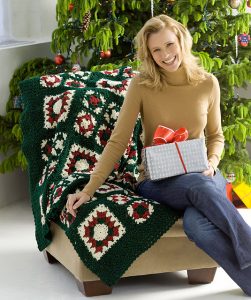 Holiday Hearts Throw
Hearts will be warmed when greeted by this happy throw. The unique edging adds interest to a project sure to become a family heirloom for many holidays to come.