15 Free Warm and Amazing Free Ponchos to Crochet for Fall. All patterns are free from Lionbrand Yarns, once you log in easily to their site all their pdf patterns are free!
Below we link to some amazing free ponchos that are great for Fall. From patterns that are pure beginners, to easy patterns, to intermediate to more complex free poncho patterns that are perfect for the crocheter with more experiences. There is a free poncho to crochet for all skill levels and all styles and tastes.
Carrington Poncho
A poncho with a ribbed texture in two tones to keep you warm in the cooling Fall months. Skill level: Easy

Simple Two Color Poncho
Another easy two toned poncho to crochet that is perfect for beginners to hone theirs skills, it's easy, fun and sure to keep you warm in the Fall months!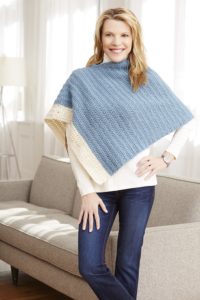 Out of the Box Wrap
An interesting crochet poncho pattern for the experienced crocheter.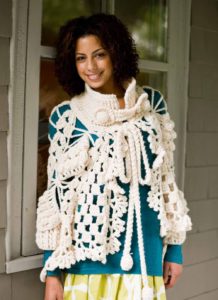 2 Ball Boncho
A beginner level poncho to crochet for free made up of just two balls of yarn.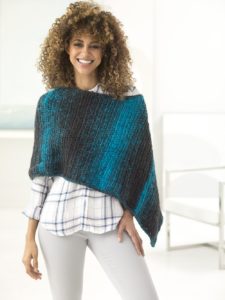 Petrona Poncho free crochet pattern
An easy poncho crochet pattern with rectangular blocks of color.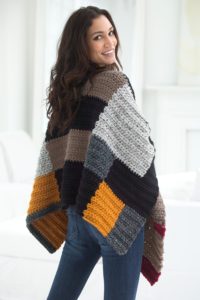 Clement Canyon Poncho
An easy free poncho crochet pattern with multiple textures in stripes of colors!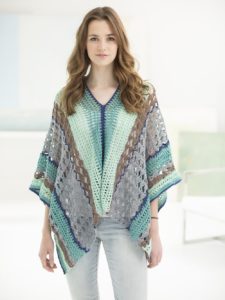 Perfect Fall Poncho
An easy to intermediate crochet poncho pattern to make for free all in one color featuring a stunning textured openwork pattern.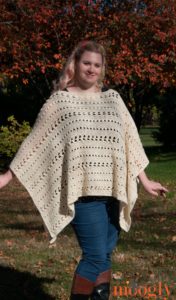 Boho Poncho
A free boho styled poncho crochet pattern in many sizes at an easy to intermediate crochet skill level.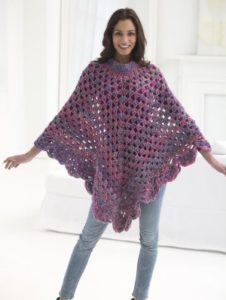 Litchfield Poncho
Free crochet pattern for a multicolored crochet poncho with stripes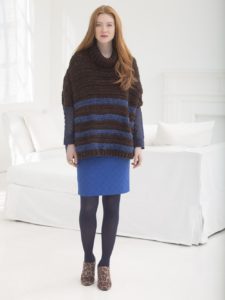 Women's Vertical Striped Poncho
An easy crochet poncho pattern with bold stripes, perfect for Fall!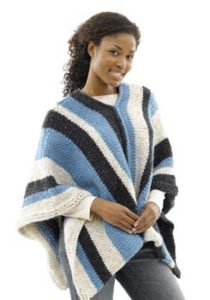 Cozy Cowl Poncho
Easy poncho with a cowl neck to make, very warm poncho to crochet.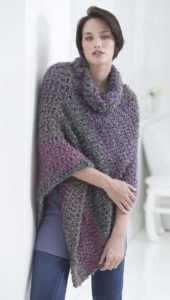 Cozy Cocoon Poncho
A warm Fall poncho with a high turtleneck.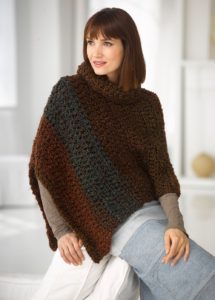 Featherlight Poncho
Free and easy one size fits all lacy crochet poncho to make!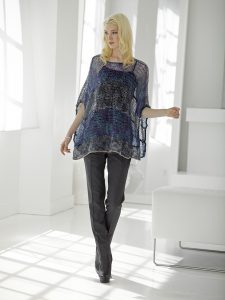 3 Ball Crochet Poncho
Make this beautiful 3 ball textured poncho that is great for the experienced crocheter.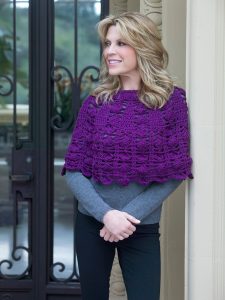 Poncho With Cowl
An easy to intermediate level poncho crochet pattern with a cowl and lace features!