Free crochet headband patterns to download. Free PDF Printable crochet patterns and instructions on websites for your to use freely! All these headband patterns are suitable for women, girls and teens!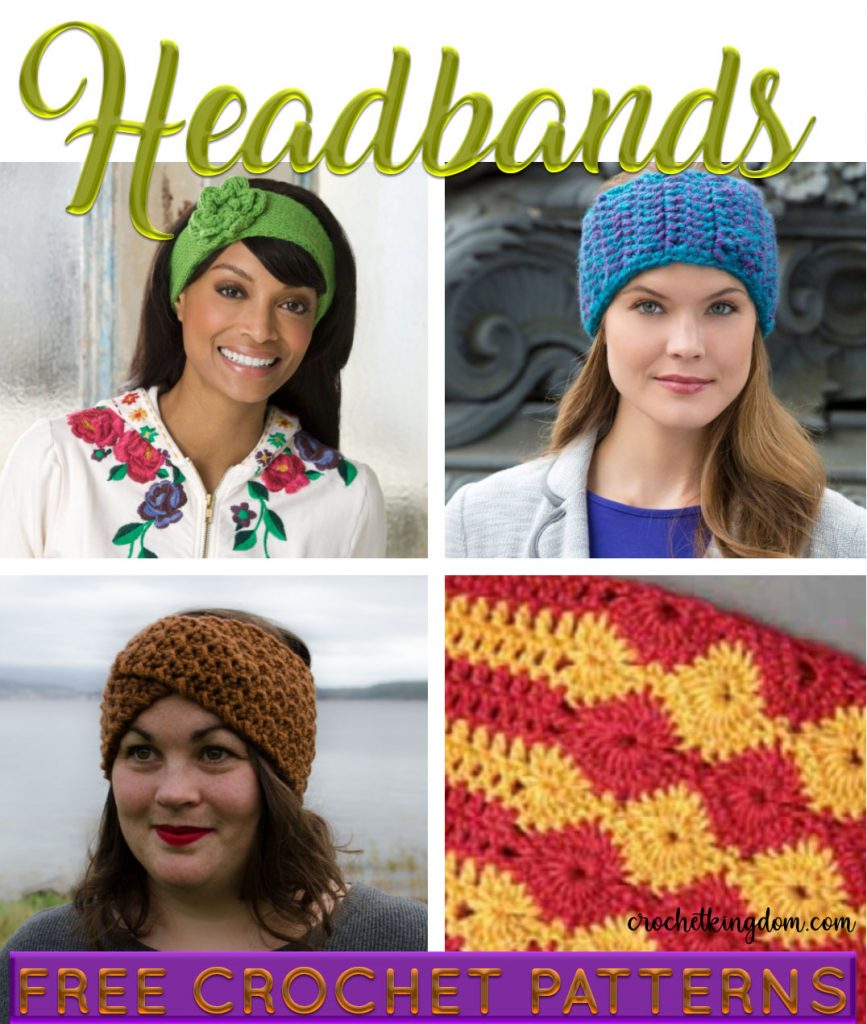 Easy tweed headband with a three row repetition, crochet this one up quickly and adorn with a cute flower motif of your choosing. Crochet with chunky yarn, size: 20" circumference x 4" width.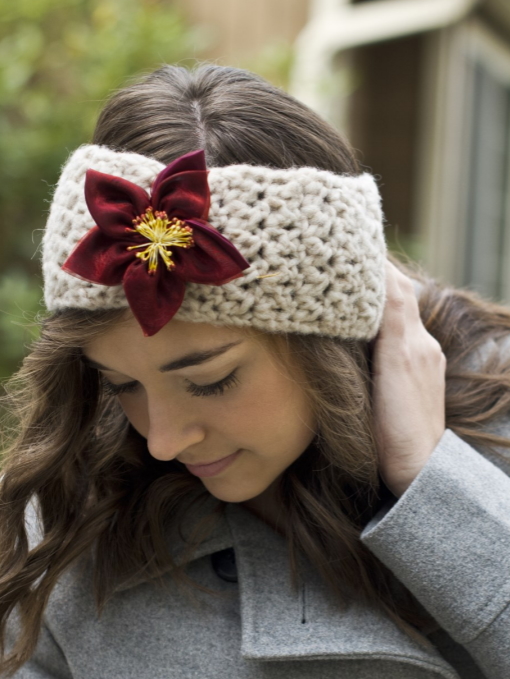 Free crochet headband patterns – the lovely twisted step-sister headband pattern with two versions! Comes in one size to fit the average ladies head size.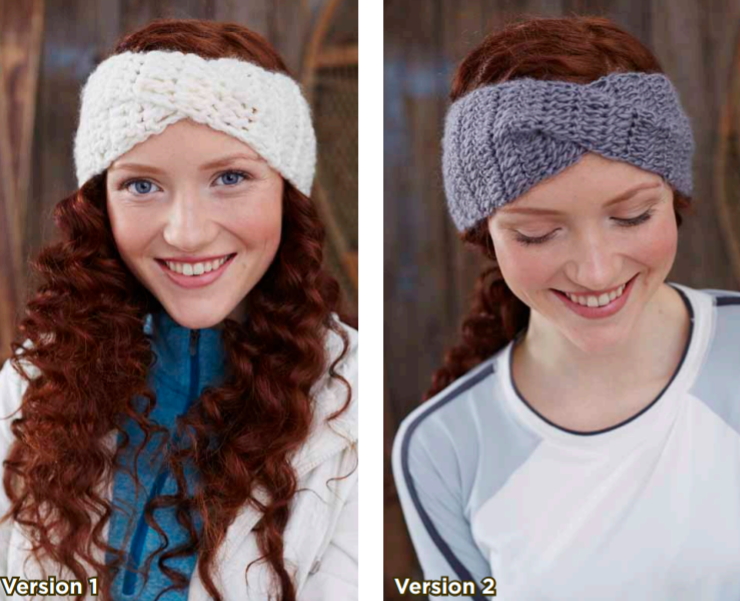 With this buttoned crocheted headband you don't have to worry about the headband not being the right size…just place the buttons at your perfect comfort place! Crocheted in yarn with a bit of sparkle, you'll love wearing this comfy headband.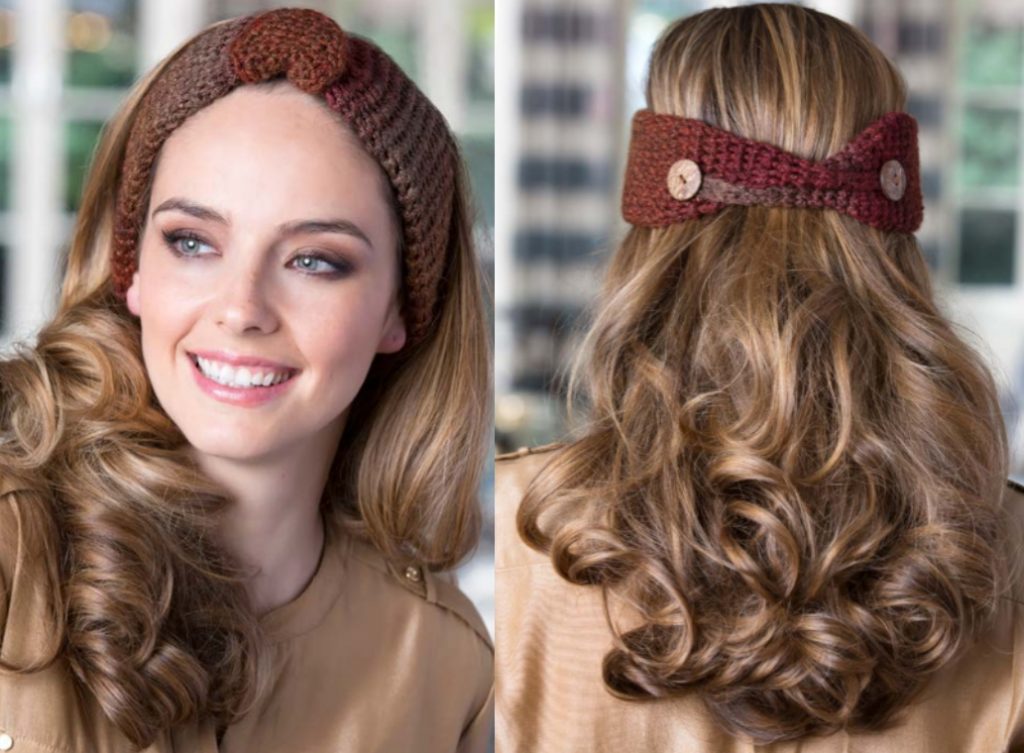 It's nice to feel warm and look good at the same time. With this headband in soft shimmery yarn, it's easy! Wonderful crochet headband pattern with crochet flower.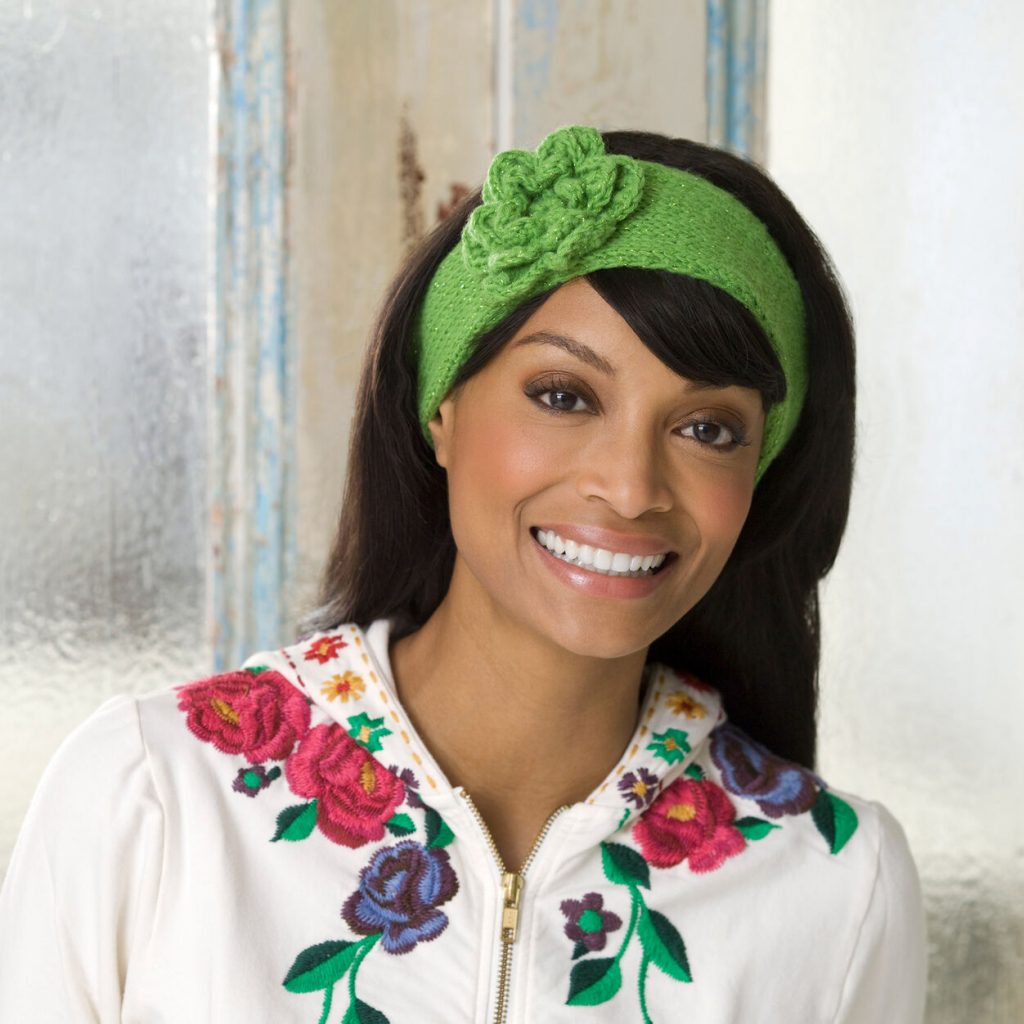 The Dolores headwrap is a wonderful bobbled head band crochet in a warm and fluffy Alpaca style yarn!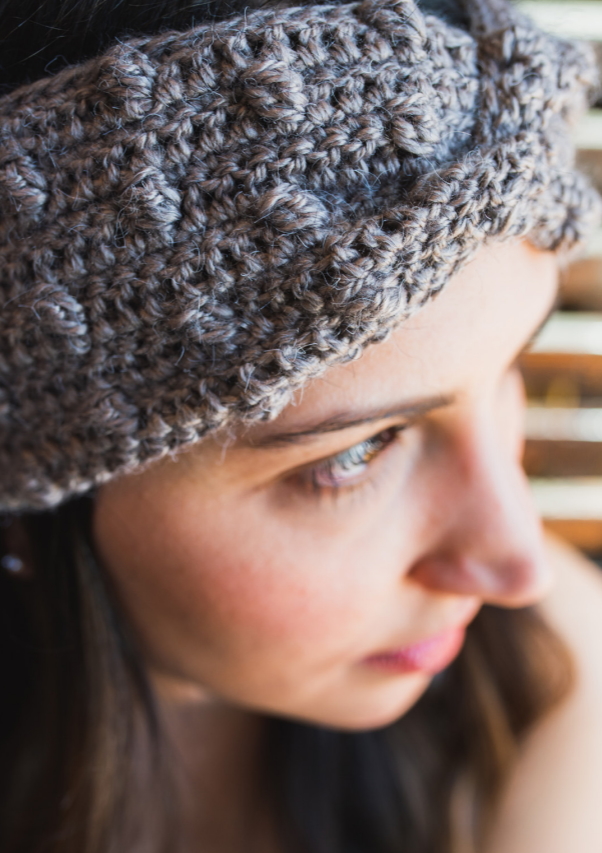 Twisted crochet headbands are very popular, here is another easy option with a textured stitch. This headband is worked in one piece, then ends are sewn together to make a ring.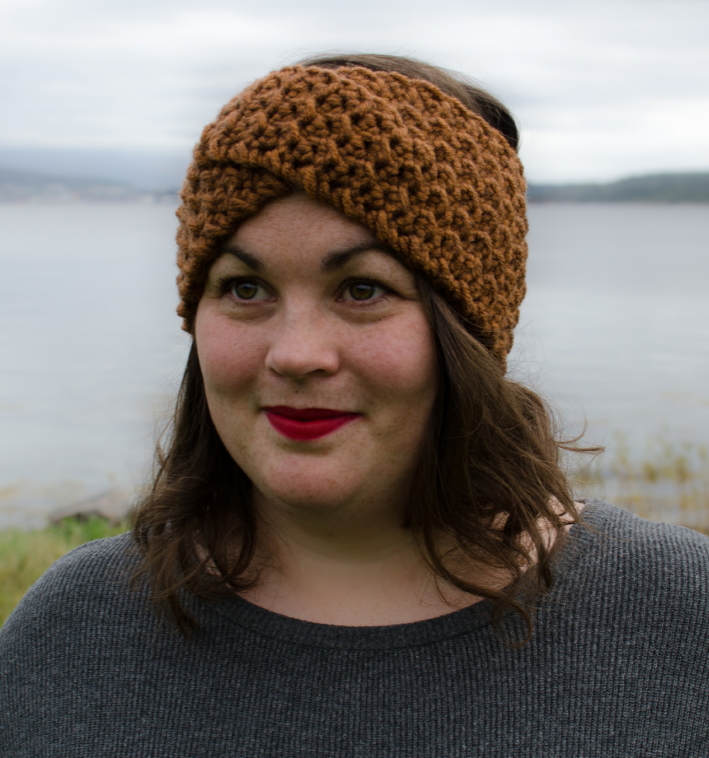 An amazing ribbed headband to crochet, nice and stretchy to give you the perfect fit.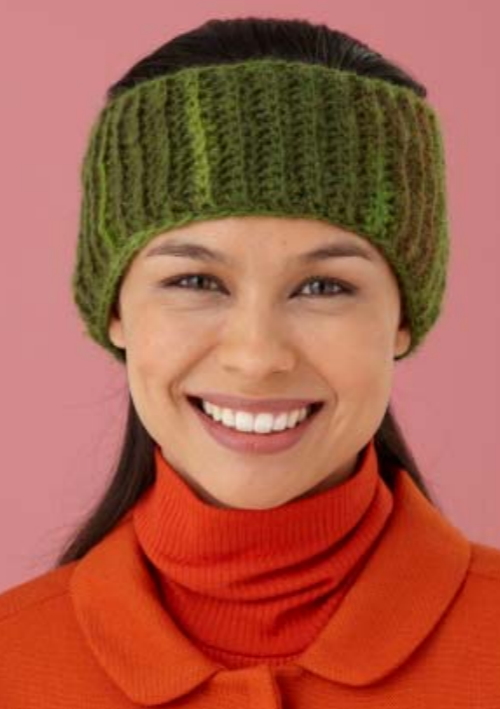 Looking for something simple to dazzle all your friends? Try this easy crochet headband that comes to life when exposed to a camera flash. Red Heart Reflective is woven with a strand that reflects any kind of light, bringing a touch of glamor and fun to your evening out. Try it in any shade that inspires, and give it as a truly original gift for someone special!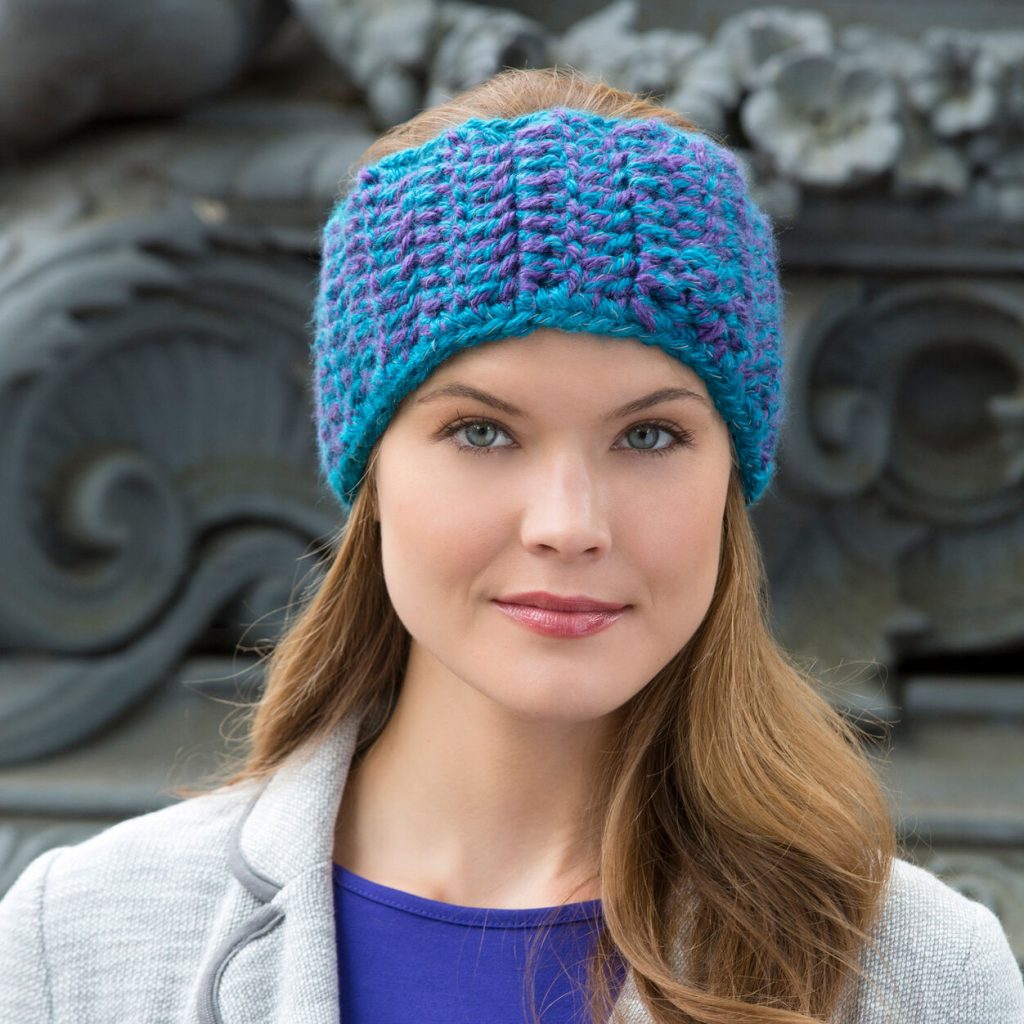 Give your hat a break in favor of this cute and practical crochet headband. Keep ears toasty while taming hair with a stylish version in any shade of Red Heart Soft Essentials. Or, enjoy it as shown. It's a quick project that you'll love to complete over a weekend. This playful accessory is a gifting favorite, so be sure to share the pattern with a friend!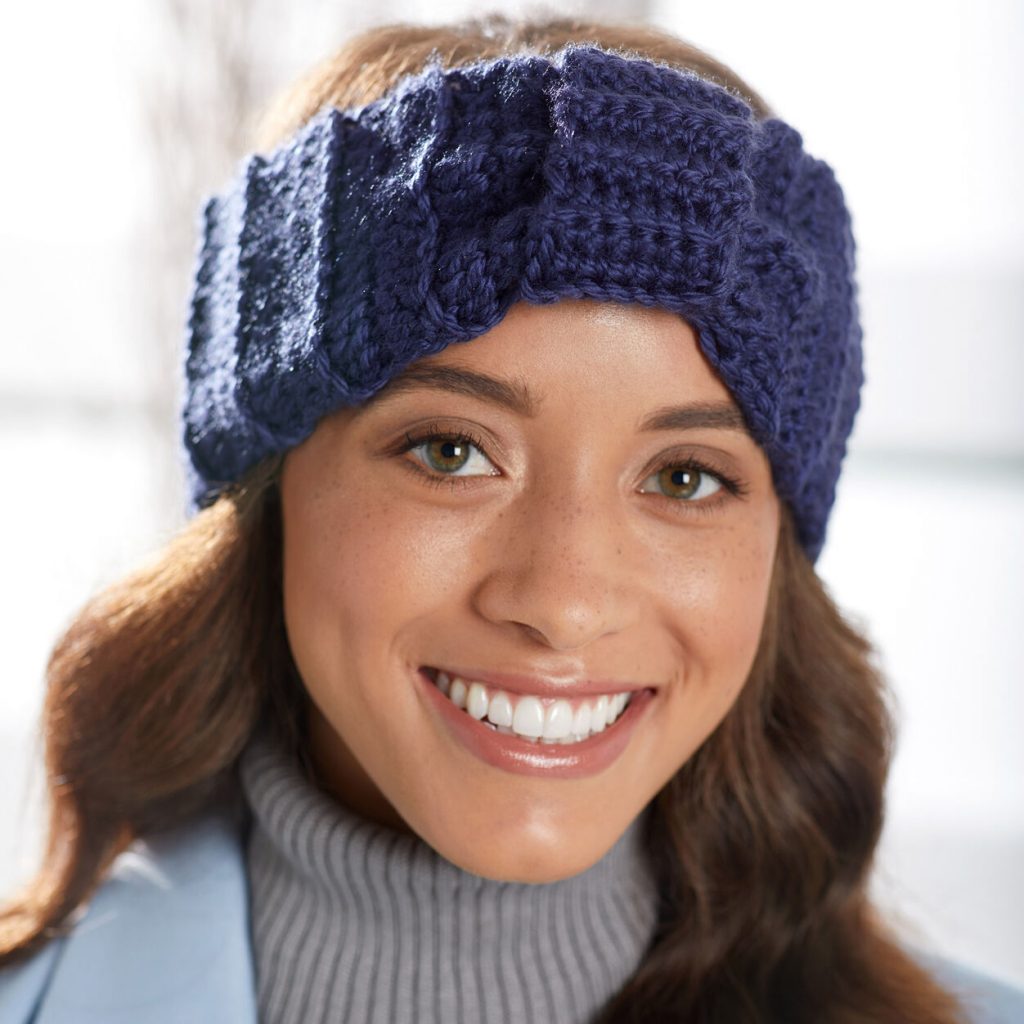 Add a sparkle and twist to your look with this comfy crochet headband that we've designed in an easy-care yarn! Stitching in Red Heart Super Saver Metallic, you'll work up this extra-squishy headband in single crochet, chain-1, and then practice assembly/hand sewing to complete your accessory. It's a satisfying project if you're a beginner, but this headband is also a speedy gift for the more experienced crocheter!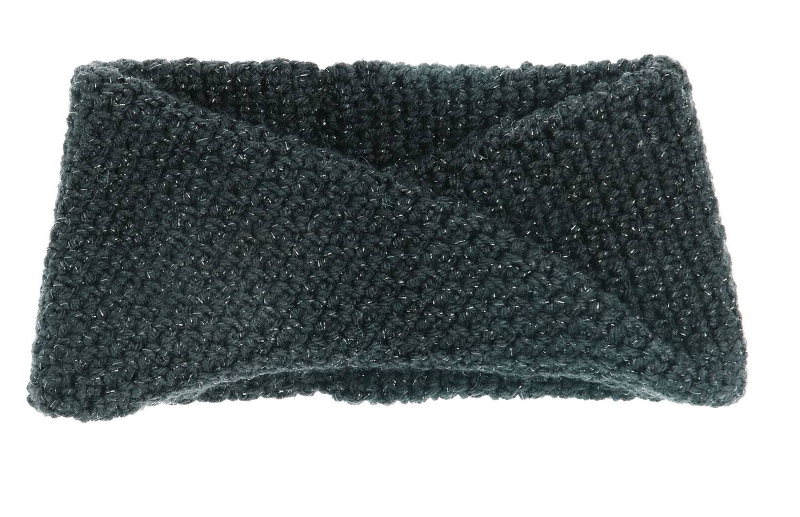 A headband is an out-of-the-ordinary way to keep your head and ears warm and toasty. This crochet headband features a lovely stitched flower to give it endearing charm. In whatever color speaks to your style, use Red Heart Shimmer to give this pretty accessory a hint of glam that makes it special. It's a stylish alternative to a hat on chilly autumn days.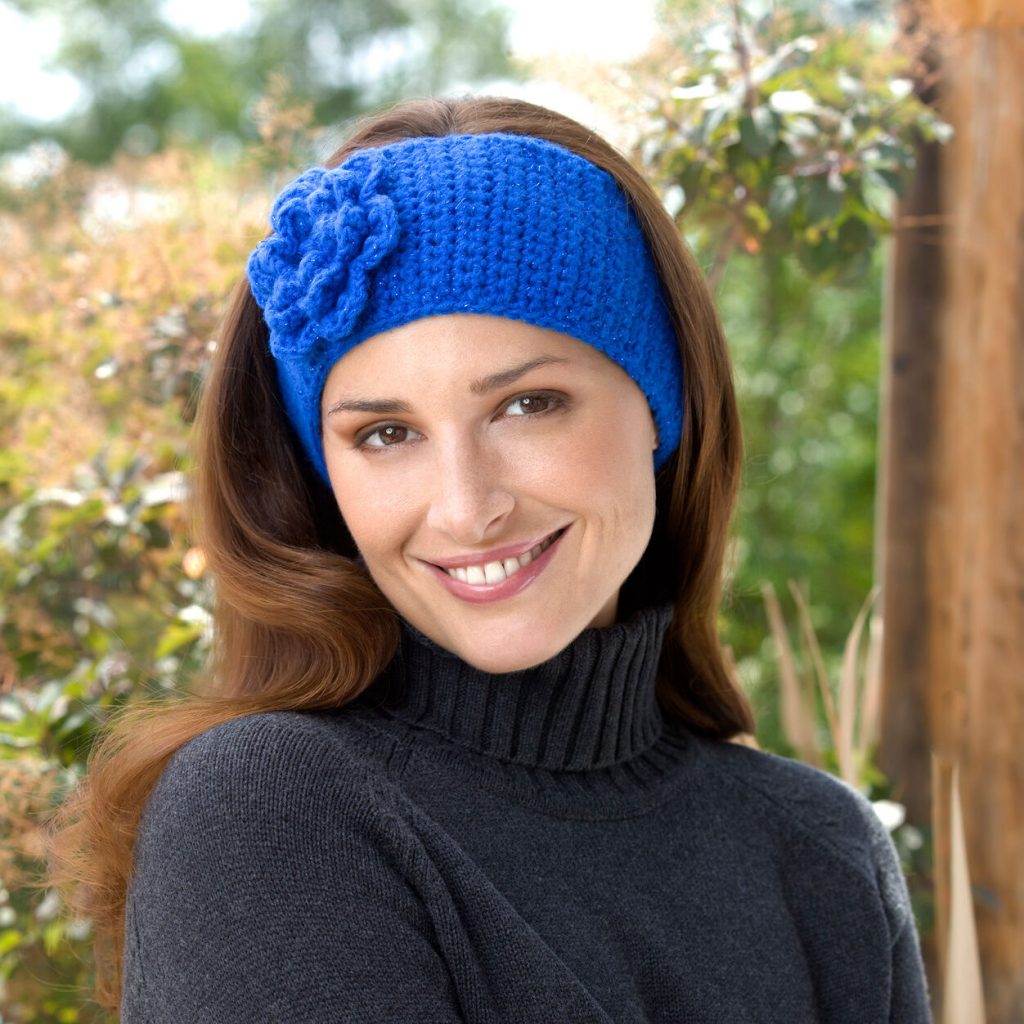 Free crochet pattern for a marigold headband. Wonderful two color headband with crochet circle stitch that resembles marigold flowers!