Circle Flower Motif to Crochet.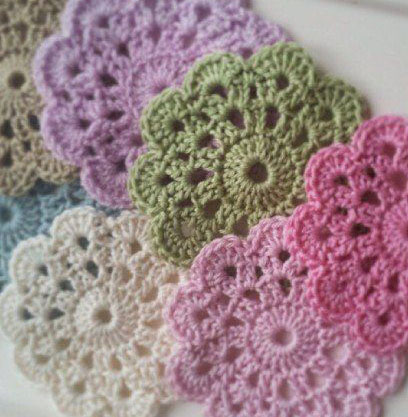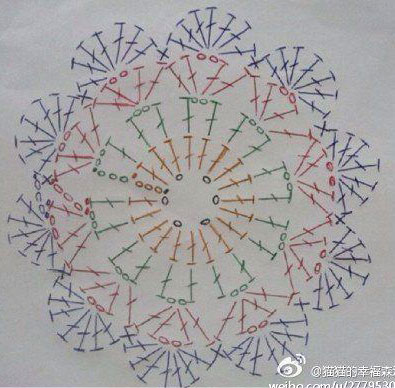 Many crochet patterns on this site are just diagrams, I often get asked in the comments for written instructions, once you learn how to read these diagrams you won't believe how easy it is, it is actually better than written instructions!
So to start you off I have described the first three rounds of the diagram above keeping in mind that little circles represent a chain and the crossed t symbols represent a dc and the little x in the last round is a sc.
To read this diagram:
Round 1: chain 6 and join in loop
Round 2: ch3 (counts as 1st dc), dc 19 and join.
Round 3: ch3 (counts as 1st dc),  (dc, ch2,dc) x 9, dc, ch2 and join to first ch3 on this round
and continue to read as such.